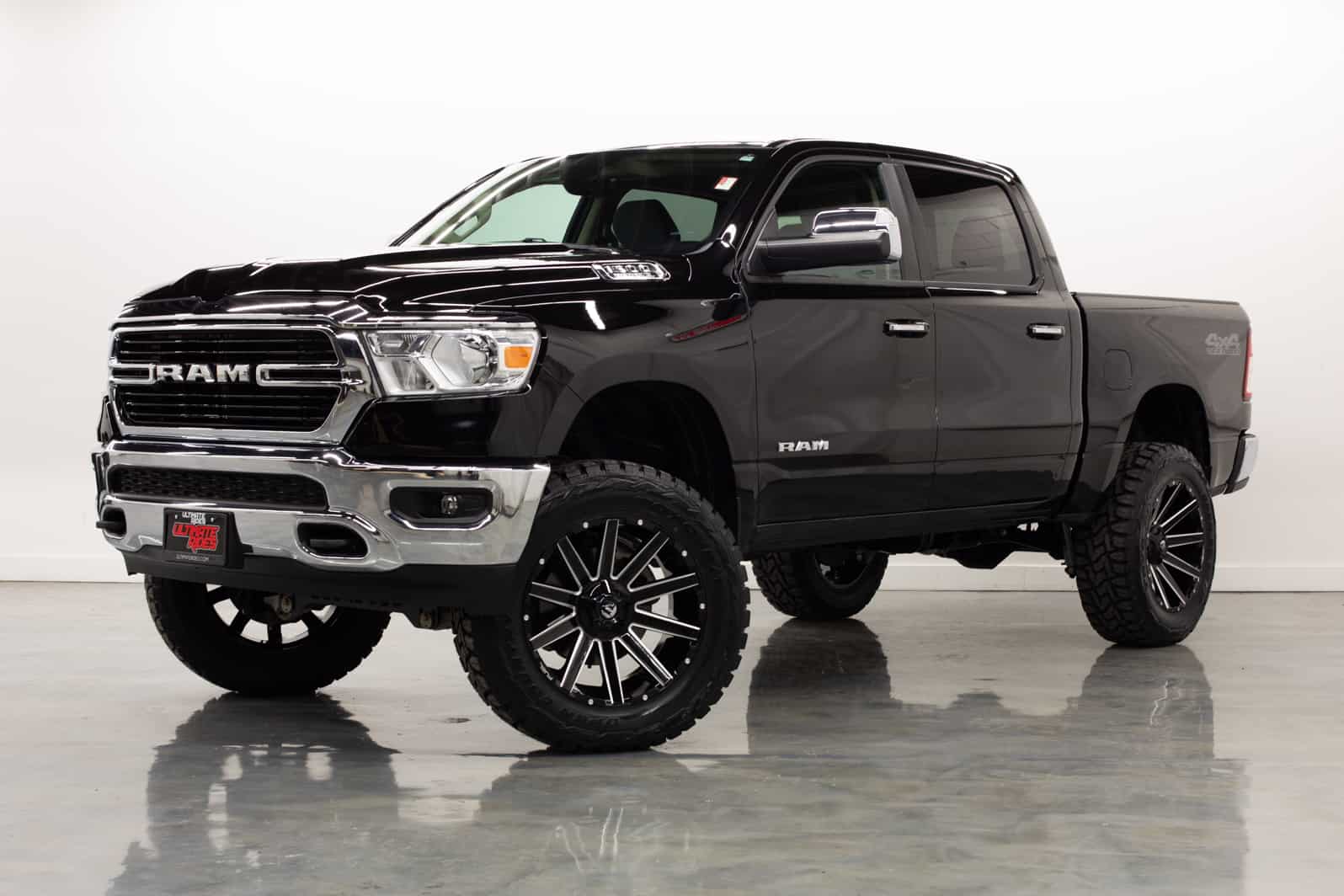 Get Your Hands on a 2019 Ram 1500

Lifted at Ultimate Rides
If you are looking for your next pickup truck, there's no doubt that the Ram 1500 is a reliable choice. We especially like the newer models here at Ultimate Rides. We're an excellent place to find a 2019 Ram 1500 lifted, and today we want to tell you all about Ultimate Rides and why you may want to choose us. Whether you're looking for a dealership you can trust, or a custom truck shop that can upgrade your vehicle, you'll find it with Ultimate Rides.
Though we are located in the Chicago area, Ultimate Rides caters to customers not just from across the United States, but from around the world. We do more than half of all of our business with customers who live outside our area. That means we have something special to offer, and we would like to tell you all about what that is today. We've got impressive vehicles, a custom shop you can count on, and customer service that will ensure you're satisfied. Check out Ultimate Rides today!
Rust-Free Trucks

Ready to Drive Today
One of the things that continually sets us apart in the eyes of our customers is the quality of the vehicles we sell. It might be common to visit your local used auto dealership and find most of the vehicles ridden with rust damage. However, that won't be the case at Ultimate Rides. Each and every vehicle sold by us is completely and entirely free of corrosion and rust. We're able to accomplish this by sending our buyers out to warmer parts of the country. There, they're able to track down high-quality rust-free vehicles and bring them back to us.
Ultimate Rides is very selective when it comes to the vehicles we stock. We know what our customers come to us for, and that's premier quality. When our vehicles get to our HQ, they're sent right over to our lift center for inspection and clean-up. When you buy a vehicle from Ultimate Rides, you'll be able to rest easy knowing that you didn't get stuck with a piece of junk. If you're tired of checking dealership after dealership to find only rust buckets waiting for you, it's time to pay us a visit.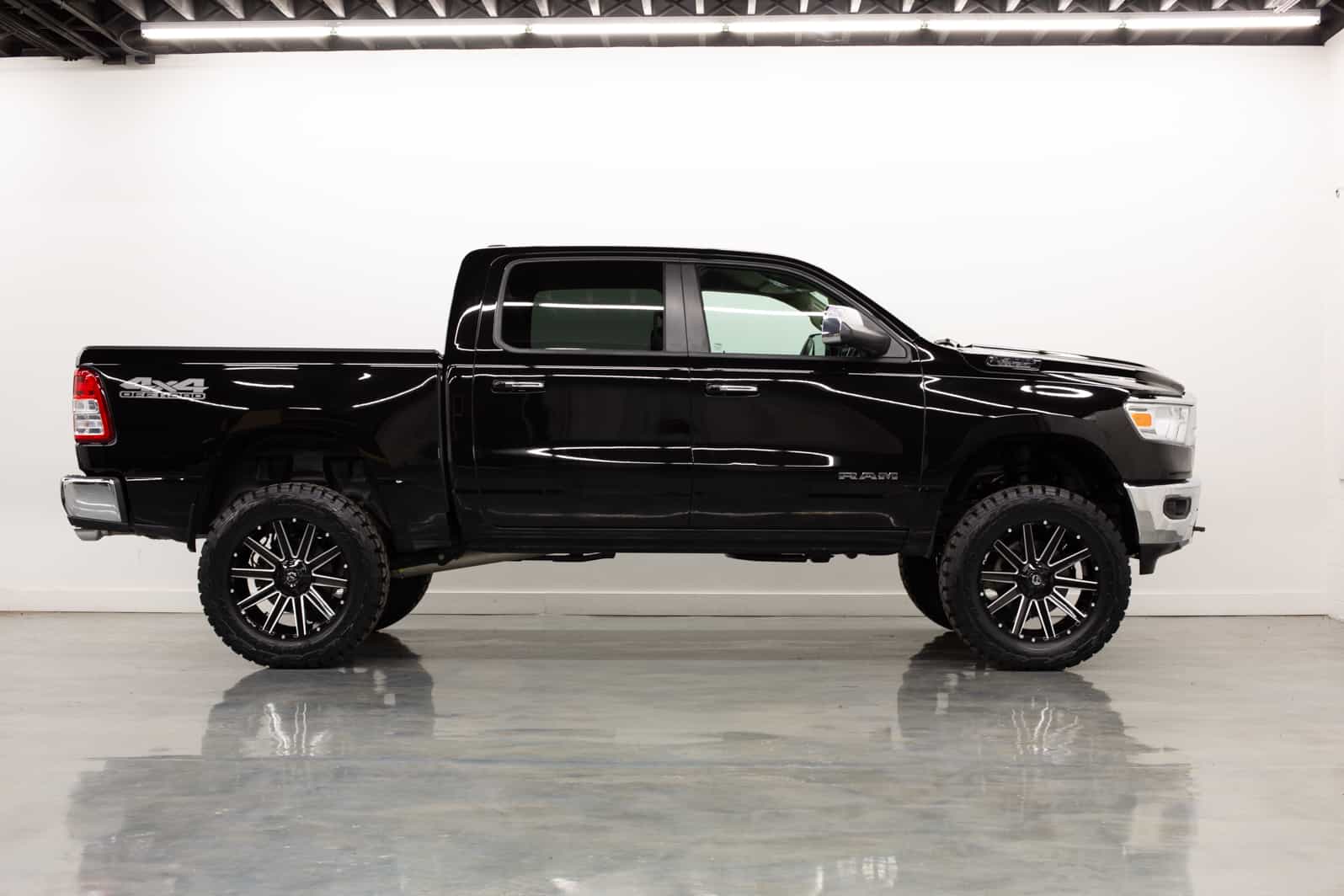 Custom Vehicles Built in

Our Lift Center
At Ultimate Rides, we're incredibly proud of the work done in our lift center. This new workshop just finished construction in 2017. Because of that, it's stocked with all the newest tools and technology available. However, all these tools would be worthless if we didn't have an expert team to use them. Our technicians are ASE-certified and very experienced. Not only are they used to working on standard vehicles, they also specialize in custom rides. Other mechanic shops may have trouble working on vehicles that have been modified, but that's our bread and butter here.
Many of the vehicles you see in our inventory have already been customized here in our shop. It's one of the reasons folks seek out our vehicles from all over. It isn't usually easy to find custom trucks in good shape, but it is here at Ultimate Rides! We offer installation services such as custom tire and wheel packages, running boards, light bars, bumpers, stereos and more. Plus, we can even detail your vehicle for you. Get in touch with us if you'd like to learn everything we can do for you.
Whether you're purchasing a vehicle like the 2019 Ram 1500 lifted, or you want us to upgrade your current ride, our shop is available to you. We are experts in custom vehicles, so let us show you what we can do.
Our Customer Service Will

Win You Over
We know that selling great vehicles isn't enough on its own to satisfy all customers. Ultimate Rides goes the extra mile to make sure you're satisfied with your experience. Whether it's a simple question about one of our vehicles, or a piece of advice concerning your own vehicle, we are here to help. The auto sales industry has garnered a very negative reputation over the years. That means we have to work extra hard to show our customers that we will do better. We offer services to our customers such as airport pickup, and we'll even seek out rare vehicles that you may have your eye on. Leave a small deposit with us and our buyers will hunt down the ride you need. As soon as we can get it, you'll be able to pick it up from us!
Each and every time you call us or stop by our office, a friendly member of our team will be there to greet you. We can provide you more information on our vehicles, set you up with a service appointment, or answer questions you might have. You'll also find pricing that makes sense, and we can offer transparent breakdowns that make up the cost of vehicles and service. If you have any other questions or concerns, be sure to get in touch with Ultimate Rides today!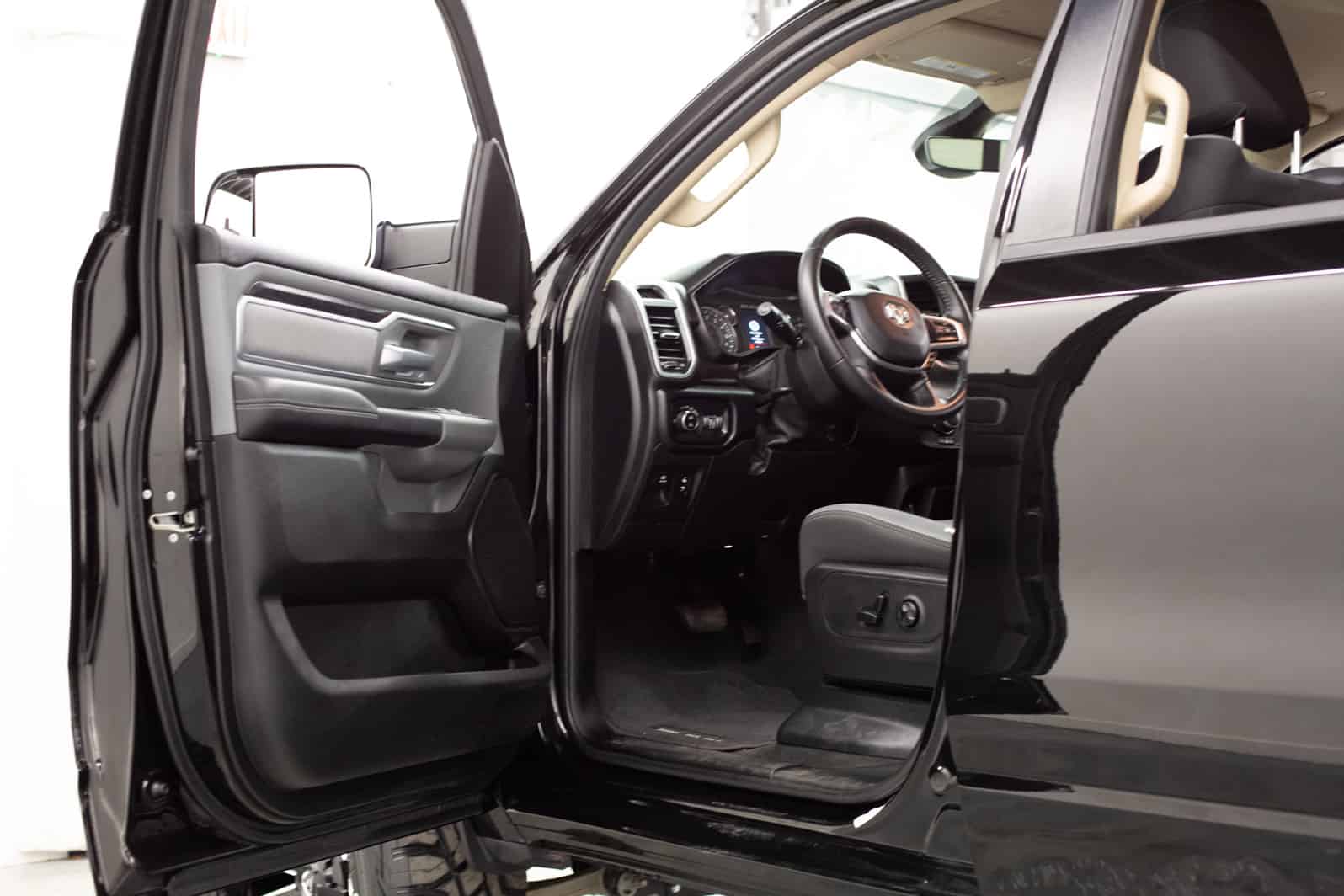 2019 Ram 1500 Lifted and

Delivered Straight to You
One of the most well-loved services we provide is our vehicle delivery. Many of our customers live far from our office, but understand that these vehicles can be hard to find. If you'd like one shipped from our warehouse to your home, we can make it happen. Our delivery service is affordable, and you'll even have the opportunity to finance the cost of delivery alongside your vehicle.
Start off by taking a look at the inventory listed here on our website. Anybody interested in one of our vehicles simply has to call our office. We'll be able to provide you with details and additional photos of the vehicle you want. When you make a final decision, we can start to get together all the delivery and financing details. Before you know it, your new vehicle will be on its way to you!
Why Go with a

Lifted Truck?
There are quite a few reasons why lifted trucks have been growing in popularity. First off, they offer a new and unique style that can't be found on factory standard trucks. With how much time most folks spend inside their vehicle, it makes sense to want to customize it and make it their own. However, lifted trucks also provide some tangible advantages as well. This is especially true for drivers who like to head off-road. With a lifted truck, not only will you have more clearance underneath your vehicle, but you can gain better visibility being raised higher in the air. Lifted trucks can also be good towing vehicles, as they won't bottom out when towing a heavy load. Overall, there are plenty of reasons for you to upgrade your ride with a lift kit!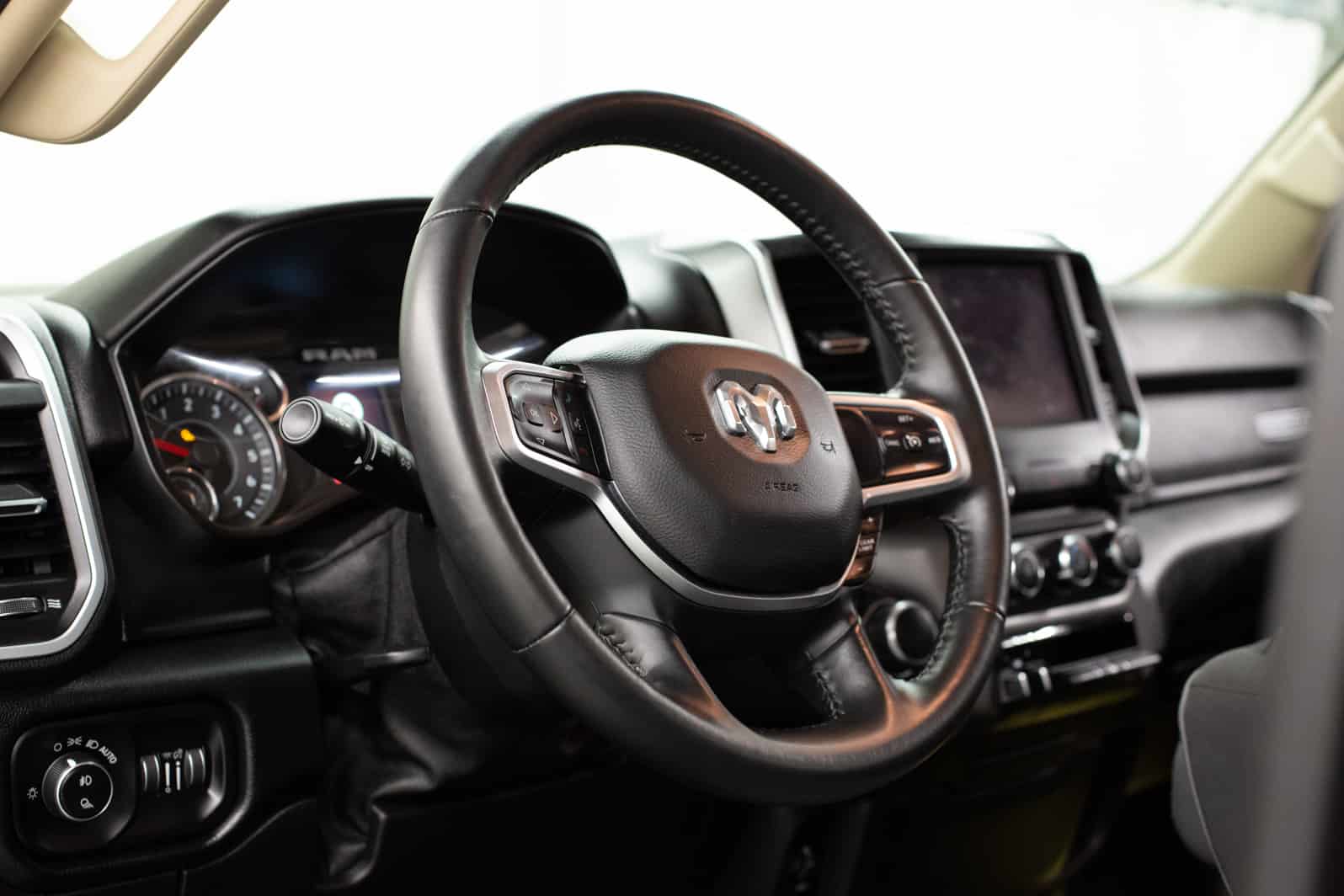 History and Popularity of the

Ram 1500 Pickup
The Ram series of pickup trucks was introduced in the early 1980's by Chrysler, initially under their Dodge brand of vehicles. Ever since then, the vehicle has been in production and has sold quite well. The vehicle even sold well enough to warrant breaking out of the Dodge umbrella. In 2010, it was decided that Ram trucks would become their own brand, still owned by the modern Chrysler corporation. The trucks are available in several different configurations, but it's the Ram 1500 that proves to be the most popular again and again.
For many years, the Ram 1500 ranked third in best selling trucks across America, behind the Ford F-series as well as Chevrolet's Silverado. However, in recent years, Ram trucks have surpassed the Silverado in popularity and have taken the second spot. While the Ford F-Series still holds a heavy advantage in numbers over Ram, it wouldn't be shocking to see that gap continue to shrink in the near future.
Legacy of Lifted Vehicles

Around the World
It may be a surprising fact to learn, but lifted suspension vehicles have been around nearly as long as the automobile itself. However, it began with military use. During the second World War, plenty of lifted suspension vehicles saw combat. These rides were useful because they could make their way through difficult and rough terrain. The modern Jeep brand is a descendent of these classic combat vehicles.
It wasn't until later in the 1970's and 80's that lifted vehicles started to pick up traction with civilians. The trend began in rural areas, with hobbyists altering their vehicles so they would perform better off-road. Over time, the trend extended to just about all areas of the country. These days, you can't go too far without seeing a lifted truck out on the highway. You should expect this trend to continue growing as the years plow forward.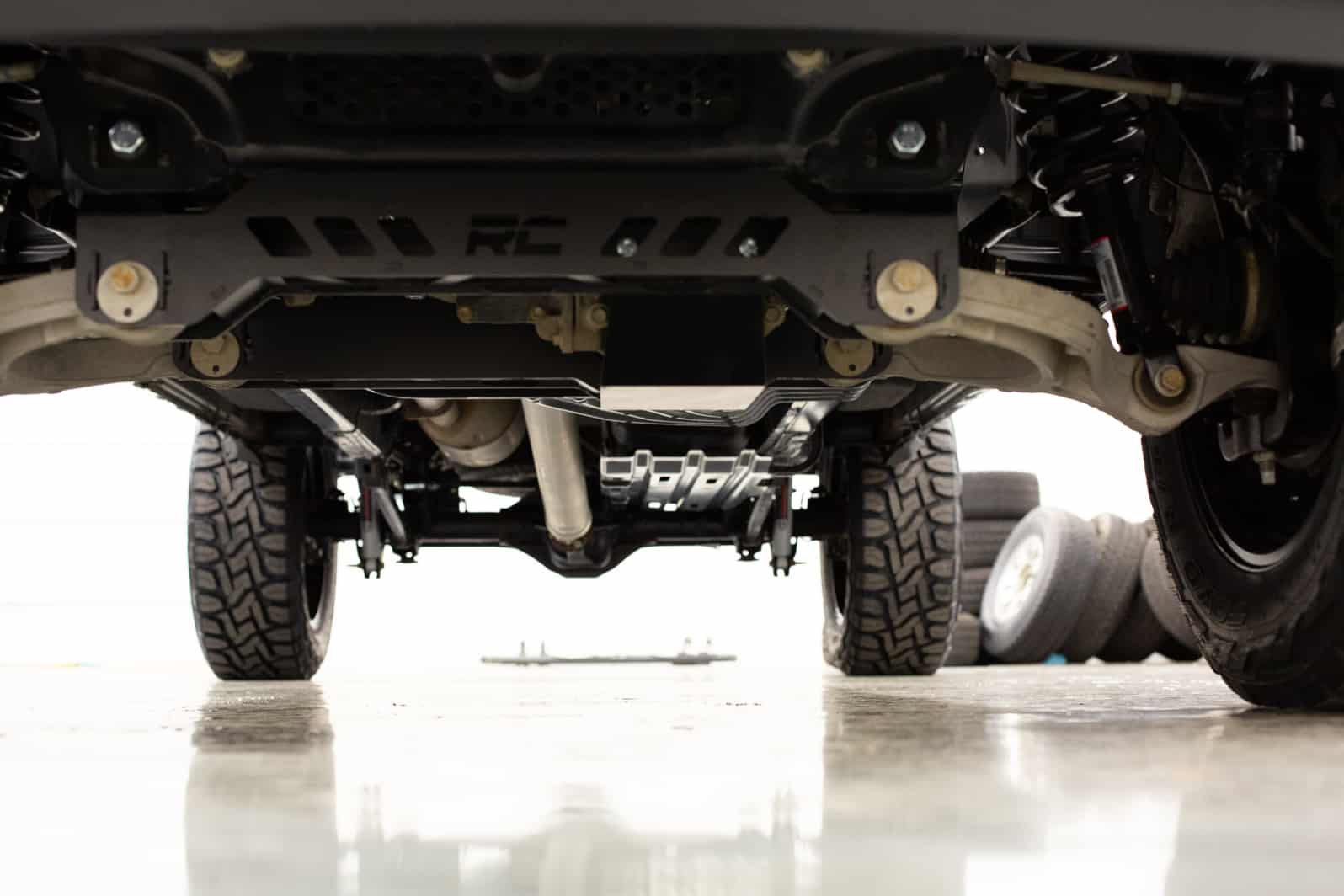 Ultimate Rides Offers

Maintenance and Repair Services
If you're having problems with your vehicle, or just want to ensure it's caught up on maintenance, Ultimate Rides can help you out there as well. In addition to custom services, our shop can perform all standard maintenance and repair needed. Finding a mechanic or shop that you can trust can be difficult these days. Many places aren't very transparent with pricing, or will take weeks to get your vehicle back to you. Our VIP customer mentality extends all the way to our repair and maintenance services. If you want a team of technicians that you can rely on, look no further than Ultimate Rides!
Whether you need a simple oil change or a tire rotation, or more major work such as engine or transmission repairs, we have your back. Our pricing is fair and makes sense, and you'll get your vehicle back in a timely manner. You won't find a more talented or trustworthy team anywhere, so be sure to bring your vehicle to Ultimate Rides the next time you run into trouble!
Get Your Next Amazing Vehicle

Right Here!
Ultimate Rides is a family owned and operated business. There's a certain high standard of quality that comes with that reputation, and we're proud to uphold it. We believe that our customers deserve to be treated fairly, and with respect. That's what you'll find here at Ultimate Rides. If you're tired of being treated like you don't matter by auto dealerships, come give us a try. We promise you'll find a better alternative, both in quality of service and in our inventory. Whether you live right around the block or halfway across the world, we can make sure you're set up with a vehicle you can rely on.
The Ultimate Rides warehouse and office are located at 38 W. Division St., Coal City, IL 60416. That's only about one hour south of Chicago. If you're in the area, we'd love to see you stop by! If you would instead prefer to contact us over the phone, you can reach Ultimate Rides at 815-634-3900. Either way, we'll make sure you get the vehicle you need without a problem.
---
Two Brothers With a Dream

,

Building The Best Ultimate Rides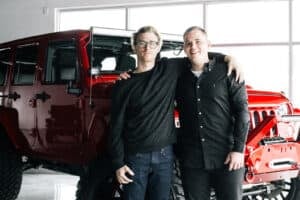 Ultimate Rides consists of two brothers who have been buying and selling custom vehicles for over ten years. Selling lifted trucks by day and writing these awesome reviews by night! They started their Ultimate Rides journey with a third brother Jake, who was a big part of building the business they have today. In 2016 Jake passed away and losing their brother was the hardest thing they ever had to deal with. Even though they had a tragic loss they plan to continue to set a new trend for the auto industry, keeping customers number one. Pushing the envelope on the lifted truck market, these guys love researching and learning about everything in the auto industry!
 — Nick and Alex Bulanda, Founders of Ultimate Rides