Visit Ultimate Rides for a 2020 Ram 1500 Lifted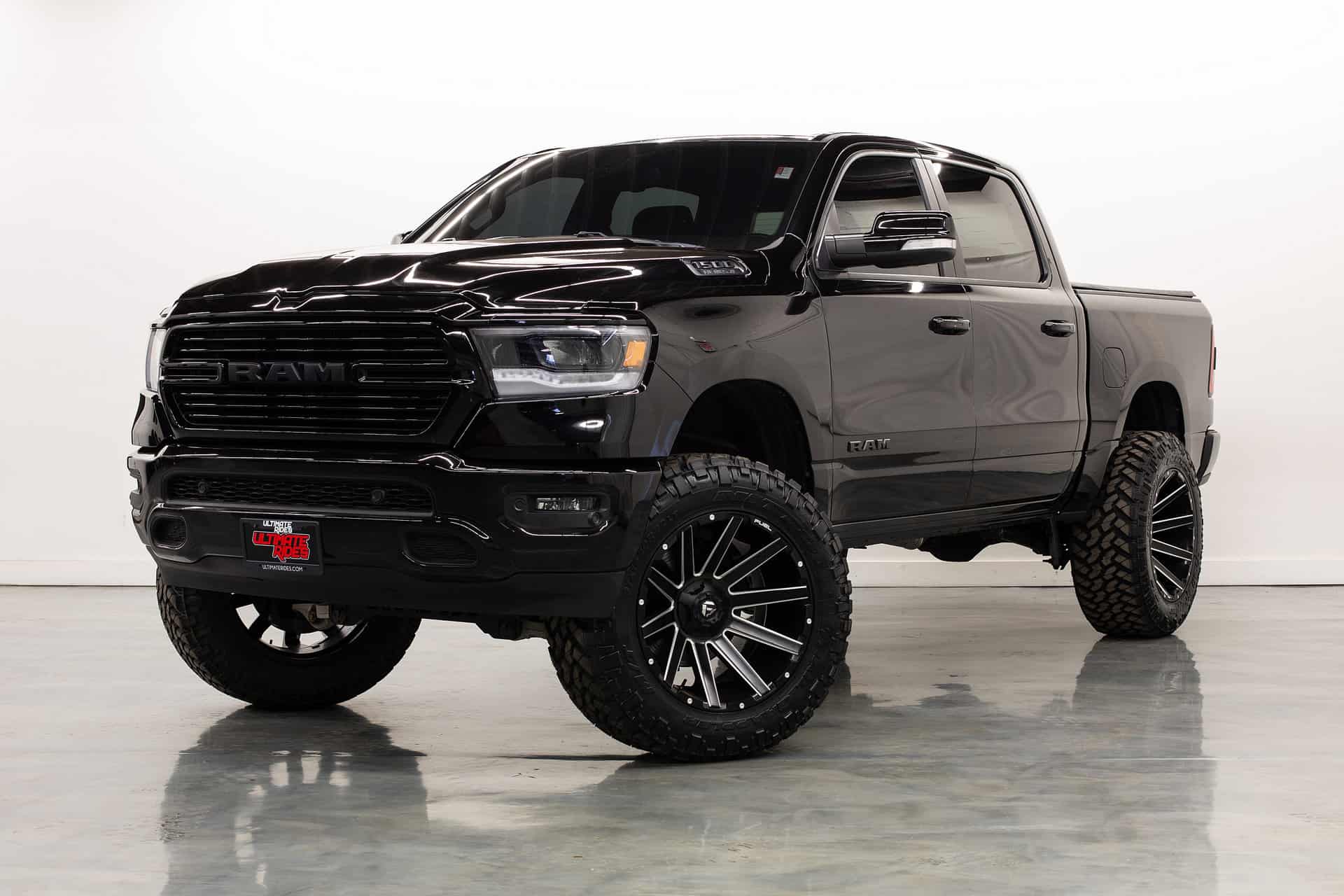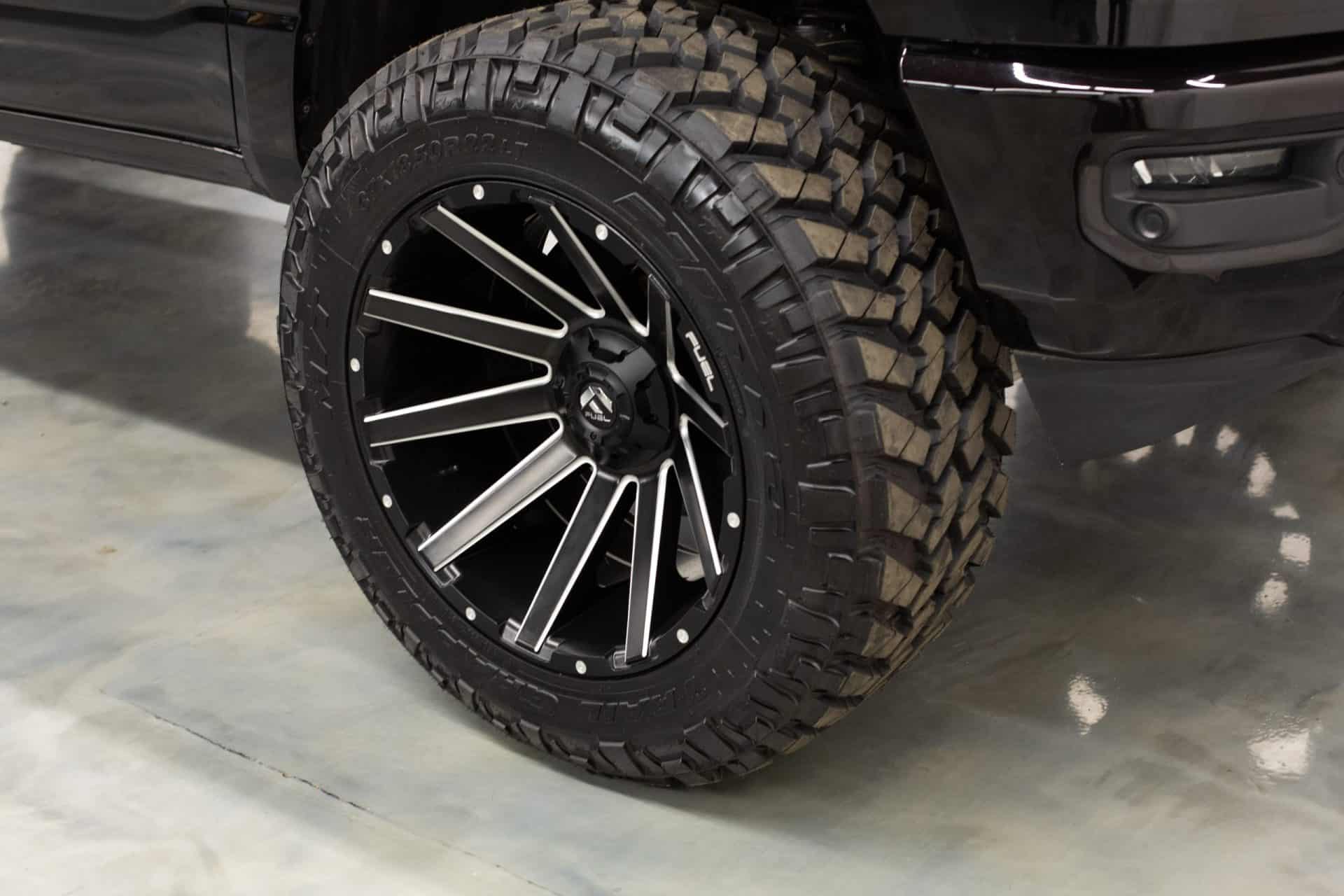 Get a Custom 2020 Ram 1500 Lifted at

Ultimate Rides
These days, buying a vehicle can sometimes be a huge headache. If you want a different truck buying experience, it's time to check out Ultimate Rides. Though we are located in the heart of the Midwest, we're able to service customers all over the country and beyond through our vehicle delivery. We offer high-quality custom vehicles, with a wide range of models and model years available. If you're here reading this, you're probably searching for a 2020 Ram 1500 lifted. You can find that and much more right here at Ultimate Rides.
We've set out to distinguish ourselves from standard auto dealers both through the quality of our inventory as well as the level of customer service you'll receive. On top of that, you won't find anything else that's quite like our lift center out there. To find the best custom truck, you owe it to yourself to check out what we have for sale. Familiarize yourself with Ultimate Rides by checking out this guide, and give us a call when you're ready to move forward with your next vehicle!
An Auto Dealership with Top-Notch

Customer Service
Ultimate Rides has heard from so many customers who are tired of the same old way of buying vehicles. They don't want to deal with salespeople who are trying to con them, or unload some unwanted vehicle on an unsuspecting customer. When you buy through us, you'll be dealing with someone who has your best interests at heart. We've made our reputation by offering our customers exactly what they want. If you're the kind of person who doesn't mind paying a little more for a reliable custom vehicle, Ultimate Rides is for you. Contact us and a member of our team will be able to answer all of your questions. Our goal is to help you find or even create your perfect vehicle, and we'll go above and beyond to make that happen.
Tracking Down Rare Automobiles
Is there a specific vehicle that you've been searching for? Even if it's something we don't currently have available, we can help you find it. Let us know what you need and, with a small deposit, we'll have our auto buyers keep their eyes peeled. As soon as they're able to locate the vehicle, we'll let you know. You can either arrange to come and pick the vehicle up from us, or we'll have it shipped out to you in no time! You'll even have a chance to customize the vehicle in our lift center if you so choose! That's just one of the many ways in which we go to bat for our customers. Check out our online reviews to see what others have to say about Ultimate Rides!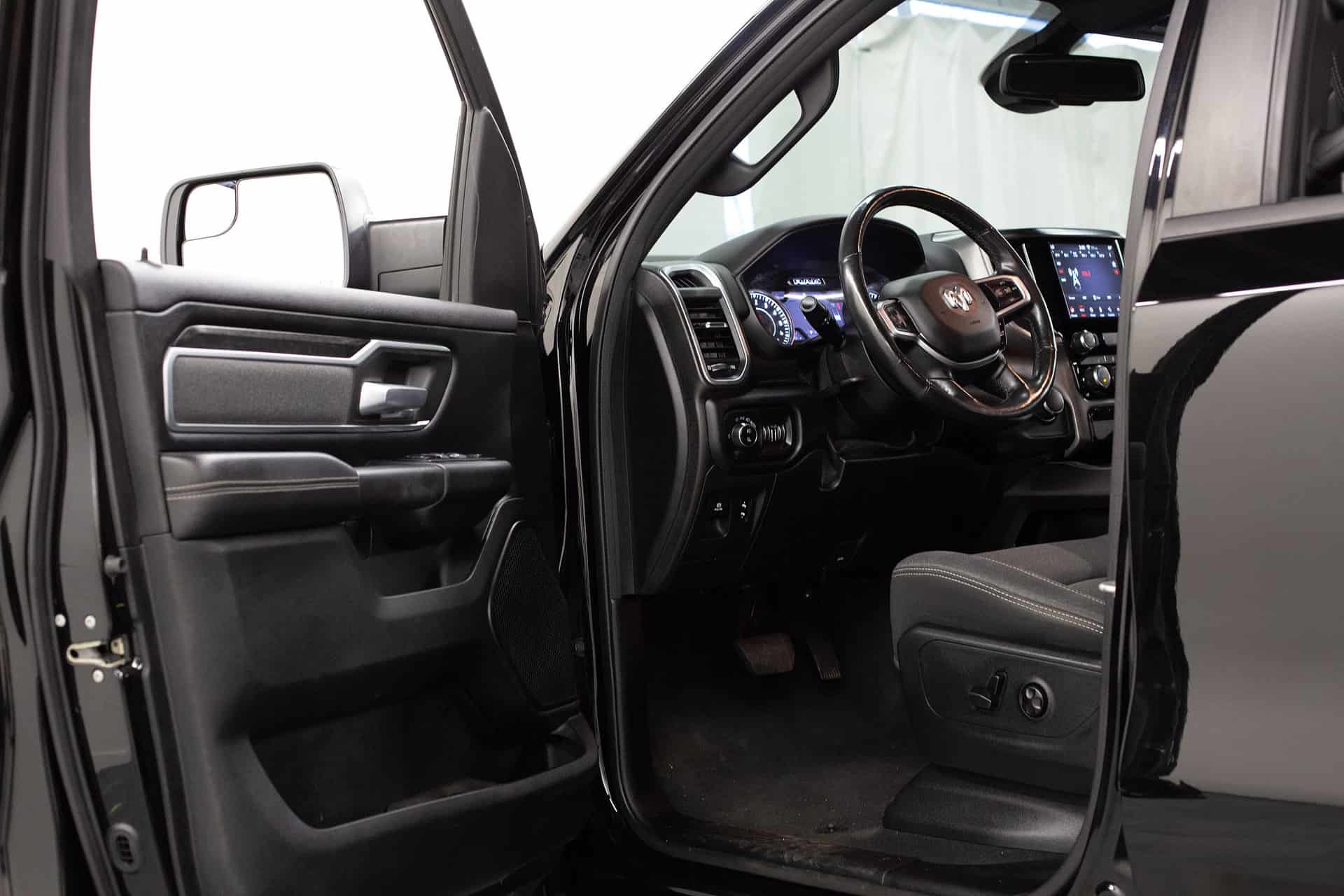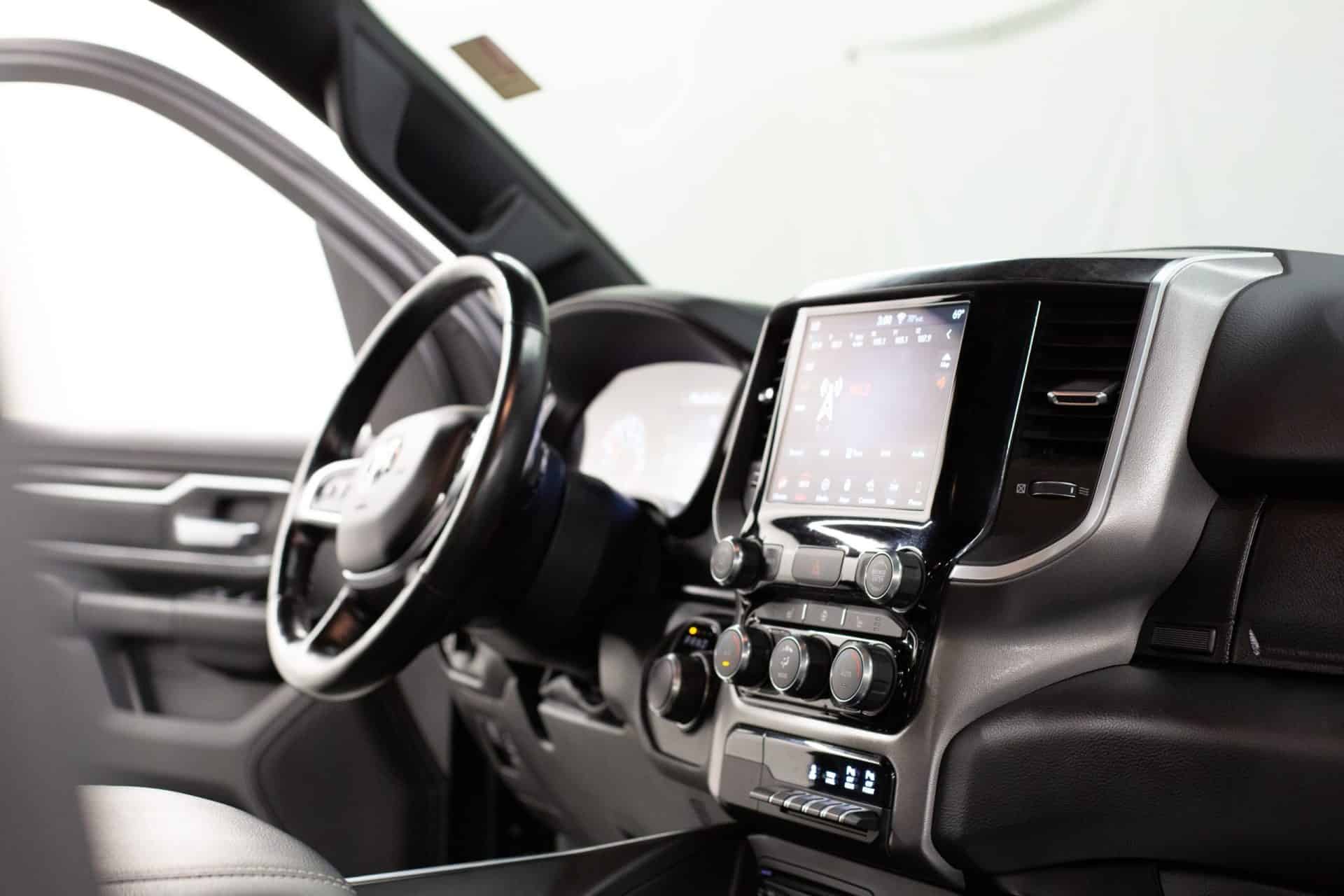 2020 Ram 1500 Lifted and

Rust-Free
At Ultimate Rides, we're known for more than just our custom vehicles. We also have an inventory that speaks for itself. We work very hard to bring in the absolute best vehicles that we can find. That means rust-free and in good running shape. While it's never fool-proof, rust is often a very good indicator of how well a vehicle has been taken care of, and how much wear-and-tear it's seen over the years. By buying a vehicle that's free of rust, you'll be setting yourself up to drive it for a long time to come. Take a closer look at our inventory and you should find a 2020 Ram 1500 lifted that suits you!
You might be wondering how we're able to offer rust-free trucks while being located in the Midwest. After all, there's no better combination for rust to form that from moisture in snow and salt on the roads. That is why we send our vehicle buyers out to warmer regions of the US, such as California. There they seek out vehicles that match our needs, and we bring them back here to customize and sell. It's quite a process, but we believe it's definitely worth it to offer the best product possible to our customers.
Easy and Affordable Vehicle Delivery

Available Now
One of the biggest reasons we're so popular among buyers is because of our delivery service. It all stems from a desire to make incredible custom vehicles available to people everywhere. Not everyone has the luxury of living in an area with a custom shop. By ordering through us, you can have access to these amazing vehicles no matter where you live. Start by giving our office a call, or browse our inventory online if you'd like to see what we have for sale now. Over the phone, a member of our team can provide you with more details on the vehicle, and even more photos if you'd like. We'll be able to answer any questions you might have, helping you make a final decision when it comes to your next truck.
Once you know what you want, we can take care of the whole buying process over the phone. We'll start by getting together financing details. At this point, you can also decide if you'd like us to make any modifications in our lift center. After that, we'll start arranging shipping details! You can choose whether you'd like to finance the cost of shipping, or pay for it now and get it out of the way. Whatever is easier for you is no problem for Ultimate Rides. We do everything we can to make our delivery services affordable for those who want to buy. Before very long, your vehicle will be on its way to your home!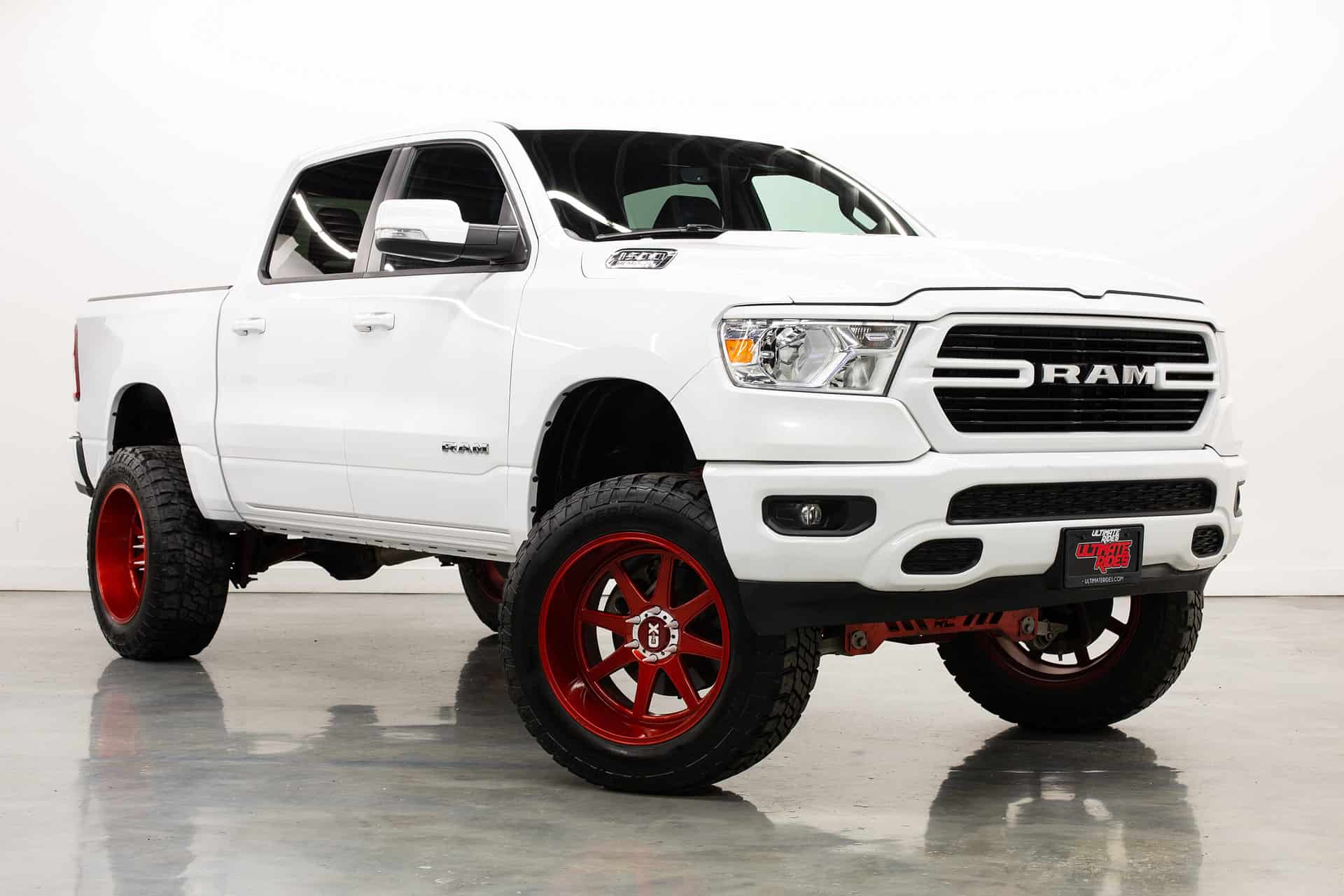 Customize Your Truck at the Ultimate Rides

Lift Center
The lift center is one of the most important aspects of Ultimate Rides. We have a staff of highly-talented technicians who work on our vehicles to get them into the shape you see today. Though our team specializes in lifting suspension, that's only a tiny fraction of what we can offer. We can install everything from vehicle performance chips to running boards to custom stereos. Best of all, you'll always have an opportunity to further customize your vehicle when you buy from us. Let us know what kind of work you'd like done and we'll take care of it. We can even offer suggestions if you're not quite sure yet.
You'll also have a choice to make between paying for these modifications up front, or financing them with your vehicle. Some would prefer to just increase their monthly payment by a bit, while others would rather get that cost out of the way if they can afford it. Either way works, and makes it so that just about anyone can afford to customize their new truck! You could have more than just a 2020 Ram 1500 lifted. There's no limit to how far we can customize your new truck.
Additionally, we can customize your existing vehicle! Simply give us a call and you can schedule an appointment to bring your ride in for some work. Just let us know what you'd like done!
Upgrading to a

Suspension Lift
If you're thinking about buying a vehicle with a suspension lift, there are a few things you should know. That includes what kind of effect it'll have on your driving, and what it opens up for you. Suspension lifts have been around since WWII, but only in the past few decades have they become really popular with everyday drivers. Many folks install lift kits so they can upgrade into larger wheels and tires. Others simply like the look it provides, while some utilize it for off-road performance.
You should find plenty of off-road capability with a 2020 Ram 1500 lifted. There are even more things you can do to get your truck in shape for leaving the road in favor of wild terrain. We'll have more details on that near the end of this guide. For now, it's enough to know that you'll gain some performance benefits with a suspension lift along with a new look.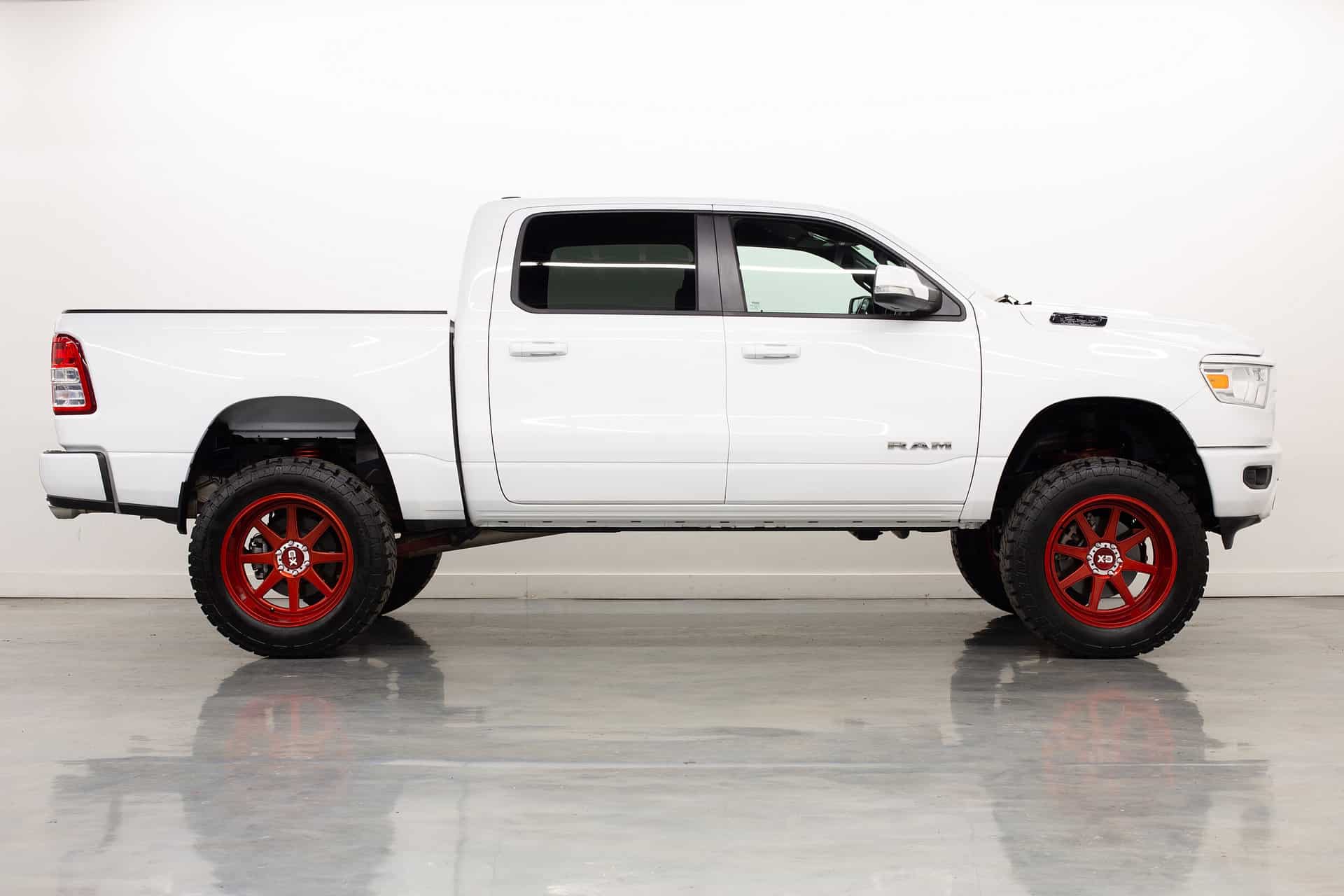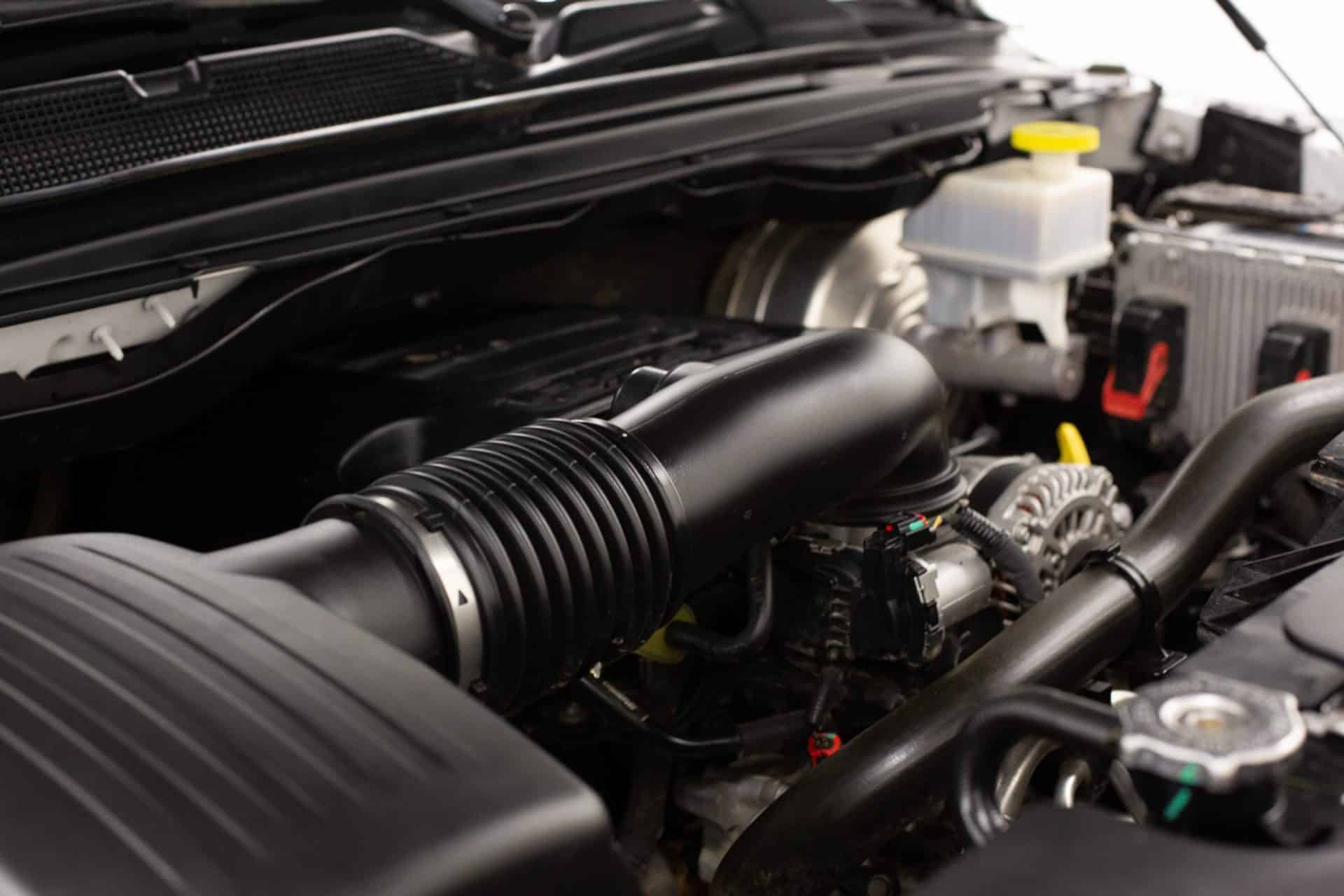 Truck Maintenance and Repair

for You
Our service center is open for more than just custom installation. Our ASE-certified team is also highly trained when it comes to maintenance and repair for vehicles. If there seems to be something wrong with your car, truck or SUV, feel free to bring it in to us so we can have a look. We know it can sometimes be difficult to find a mechanic that you can trust won't overcharge you and knows what they're doing. That's exactly what you'll find with Ultimate Rides. Our philosophy of putting the customer first extends to every aspect of our business, including this one.
We are able to take care of something as small as an oil change, or something major such as transmission or engine repairs. You can also count on us to diagnose unknown problems you're having with your vehicle. It doesn't matter if the ride was purchased from us or not. Either way, you can bring it in here for service. Call us today to set up a time to bring in your vehicle!
A Short History of

Ram Trucks
The Ram 1500 is an excellent choice as your next pickup truck. Not only can it offer stunning performance, but with the new models you'll also have access to plenty of modern comfort and safety features. There's just no denying that the Ram is a truck with lots of legacy. Looking back at its history, it's easy to get tangled up in corporate ownership and model lineage. We're here to work out the basics so you can get a better idea of where today's Ram trucks come from.
Ram began as the pickup truck division of Dodge, whose parent company was, for many years, Chrysler. These days, Chrysler has merged with another company called Fiat to become Fiat Chrysler. They soon merged with another company to become Stellantis, but that's a whole different story. From the 1970's up until 2010, Ram was the division of Dodge devoted to pickups. Their marquee truck was and still is the Ram 1500 and its heavy-duty counterparts. In 2010, the Ram division was split off from Dodge and became its own thing, which it remains to this day. The Ram 1500 continues to grow in sales, and is one of America's most popular pickup trucks. It's certainly not a bad choice if you're thinking about your next vehicle.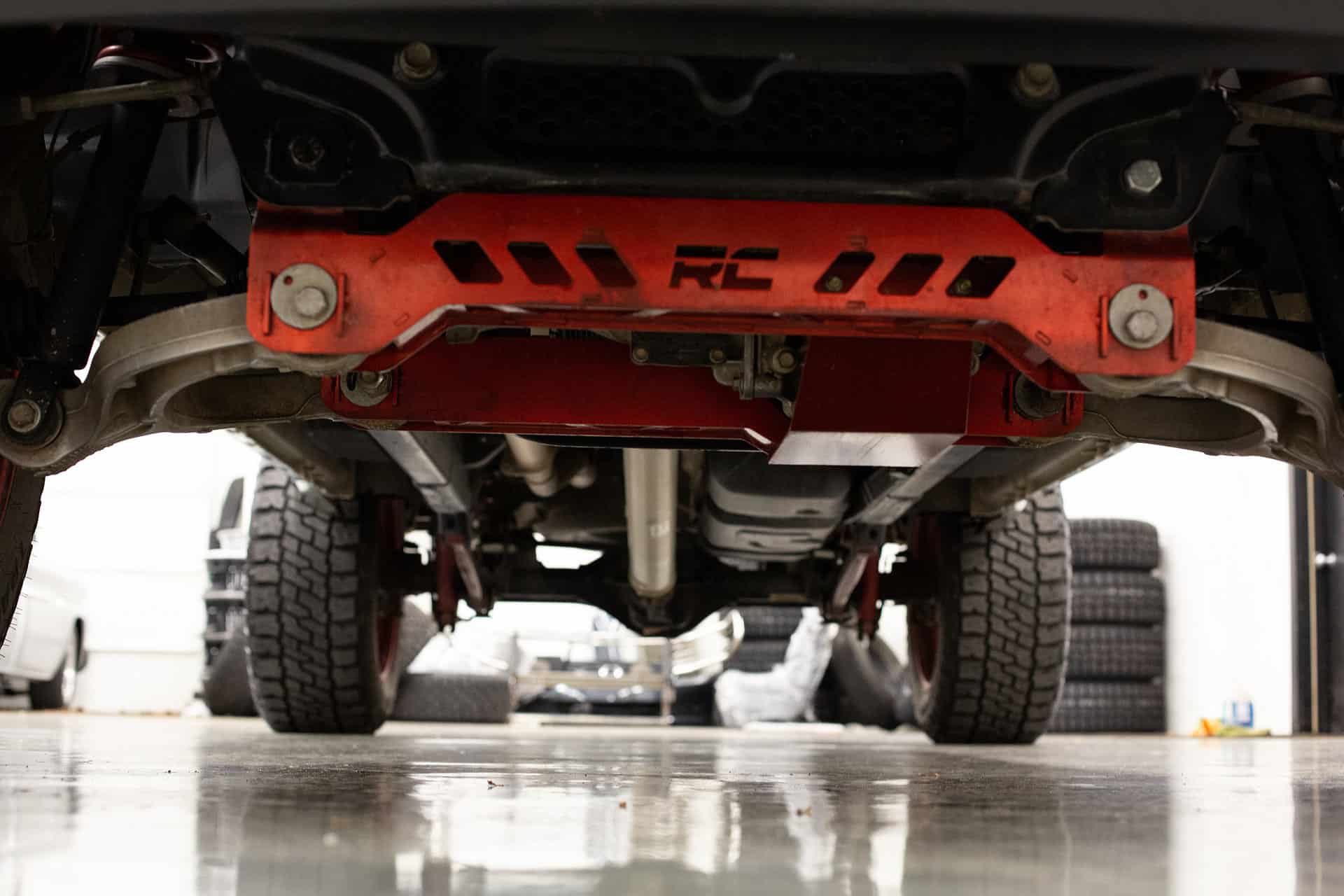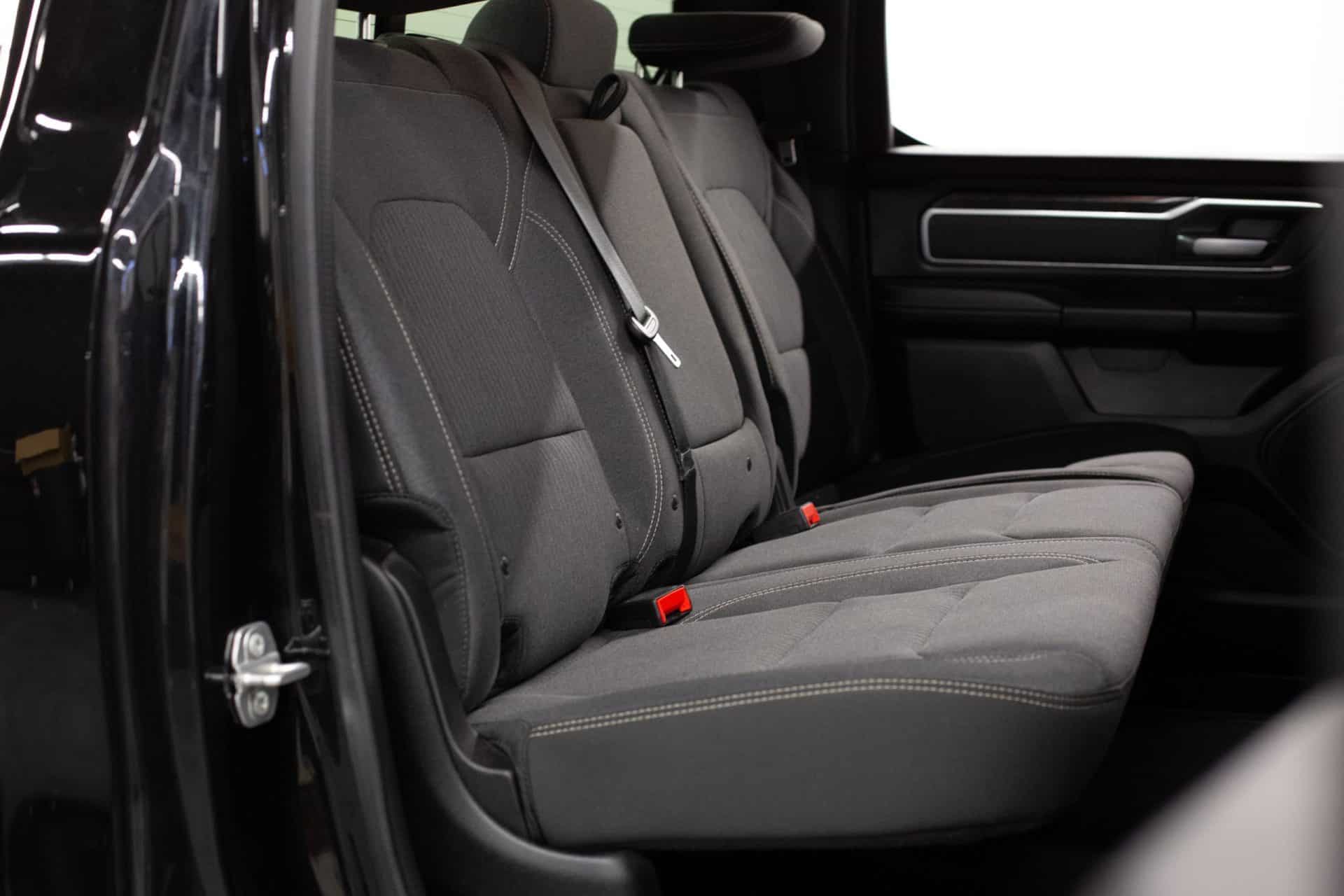 Getting Your Pickup

Ready for Off-Road
In addition to a suspension lift, there are a few things that we recommend for drivers looking to head off-road. First and foremost, you're going to want to look at a larger set of wheels and tires. By upgrading these, you'll gain a number of advantages that will help in rough terrain situations, especially by buying the right tires. Additionally, you'll want to look at a performance chip to give you more precise control over your engine.
A bull bar isn't a bad idea, as they're great for protecting your truck from damage up front. If you plan on driving at night, LED lighting is a must. With the right set of headlights, you won't have to worry about traveling in even the darkest nights. If you have any other questions about getting your truck off-road prepared, feel free to ask us!
Parting

Words
You now know all the basics about Ultimate Rides. Still, there's a lot left to learn. Check out the inventory here on our website to get an idea of what's currently available. After that, make sure to get in touch with out office to get started! You can give us a call at 815-634-3900. If you're in the Chicago area and want to pay us a visit in our office, we are located at 38 W. Division St., Coal City, IL 60416. We're always excited to show off our work, so don't be shy about coming in!
---
Frequently Asked

Questions
Q: I installed my own lift kit at home. Is there anything I need to do after installation to get my truck ready?
A: Great question, and one we hear often. It's important to have your vehicle's steering aligned after lift kit installation. Failure to do so can result in some safety issues down the line, and that's something you want to avoid. We recommend bringing your truck into your go-to mechanic for an alignment, and to have them take a look at your installation to ensure it's done properly.
Q: What's the difference between a suspension lift and an at-home lift kit?
A: When you buy a lift kit online or in an auto shop, you're usually buying a set of spacers or something along those lines. There's nothing wrong with these kits, but it's important to know that you aren't actually altering the suspension of your vehicle. Instead, you're simply raising the body up. With a full suspension lift, we'll be changing your suspension itself, providing a smooth factory ride and excellent performance.
---
Two Brothers With a Dream

,

Building The Best Ultimate Rides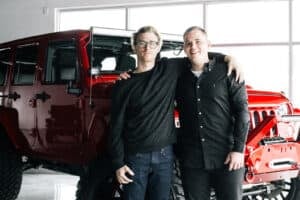 Ultimate Rides consists of two brothers who have been buying and selling custom vehicles for over ten years. Selling lifted trucks by day and writing these awesome reviews by night! They started their Ultimate Rides journey with a third brother Jake, who was a big part of building the business they have today. In 2016 Jake passed away and losing their brother was the hardest thing they ever had to deal with. Even though they had a tragic loss they plan to continue to set a new trend for the auto industry, keeping customers number one. Pushing the envelope on the lifted truck market, these guys love researching and learning about everything in the auto industry!
 — Nick and Alex Bulanda, Founders of Ultimate Rides