Picking Out the Best Truck Mud Tires (Review & Buying Guide)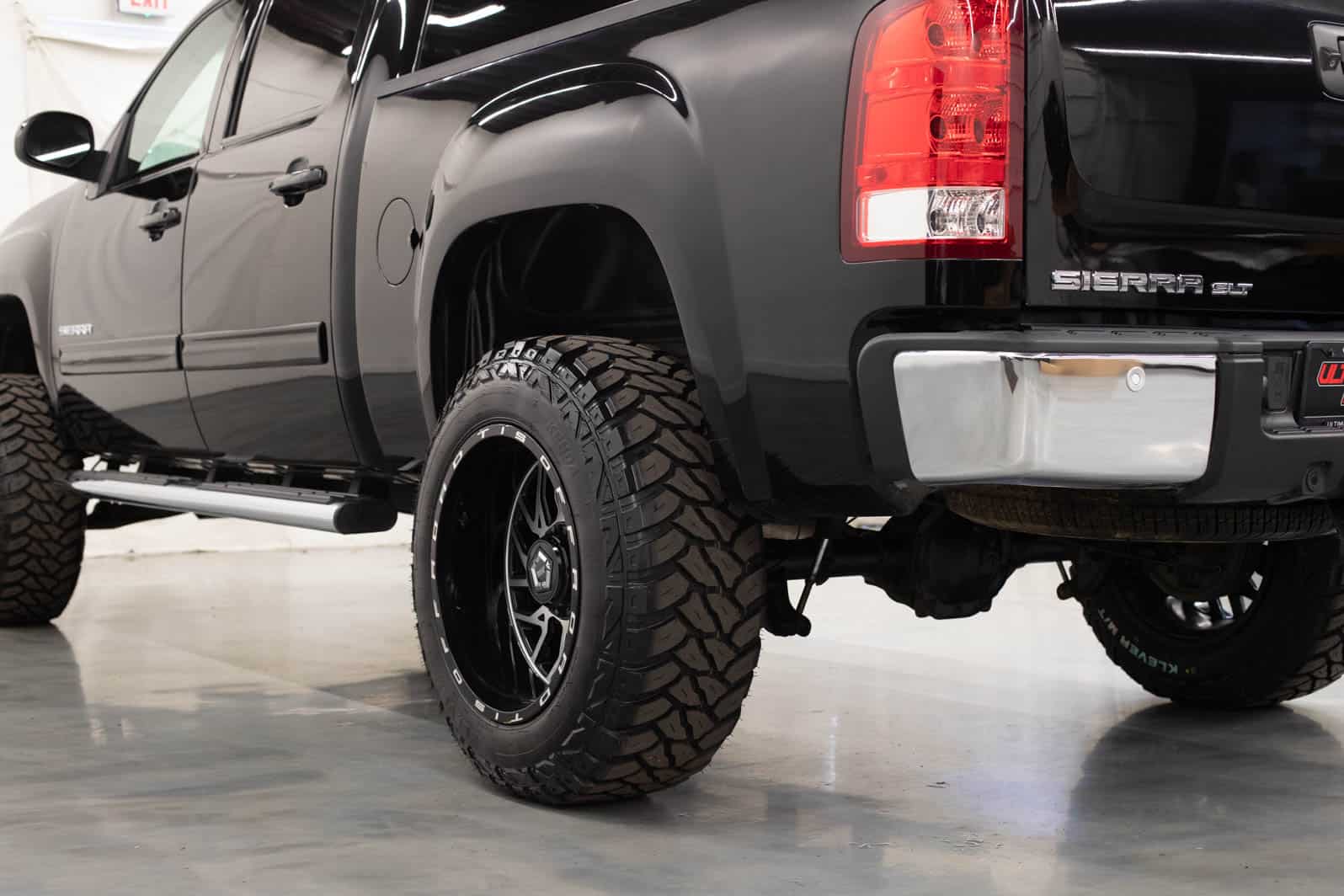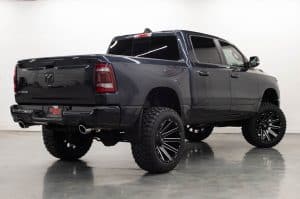 The Best Truck Mud Tires

Available Today
Drivers who plan on taking their truck off paved roads have to make sure their vehicle is ready. A good set of mud tires if one of the most important things to outfit your vehicle with in these situations. The right set of mud tires will make sure you have excellent handling off-road, and that you won't get stuck in the mud. Some of the best truck mud tires out there function great on the road as well as off of it. The real trick is finding the best set of tires, which can be hard.
In this guide, we'll show you some of our favorite mud tires available for trucks. Our list below features six options that you may find suitable, and each one of these should be available in different sizes. After our list, read through our buying guide to learn more about choosing the right tires. If you have any questions, or would like to contact us about installing your next set of tires, reach out to Ultimate Rides over the phone today!
---
1. BFGoodrich All Terrain T/A KO2 Radial Tire (ASIN – B073PM31Z2)
Specs: LT275/70 R18/E 125/122R
If there was a single tire that we'd recommend to our readers as the best truck mud tires for daily driving, it would be the KO2 from BFGoodrich. These tires, despite not being categorized as mud tires, can accomplish excellent things off-road. You'll also have fantastic performance when hitting the pavement. Perhaps best of all, the tire is available at a great price. Even if you plan on spending plenty of time driving in the mud, these versatile tires can be an excellent choice. However, if you don't mind spending a little bit more, there are other options on our list that may be more to your liking, so keep on reading!
BFGoodrich All Terrain T/A KO2 Radial Car Tire for Light Trucks, SUVs, and Crossovers, LT275/70R18/E 125/122R
---
2. Nitto Trail Grappler M/T all_ Season Radial Tire (ASIN – B009X1Y68Y)
Specs: 35X12.50 R20/10 121Q
These mud terrain tires from Nitto aren't excellent cheap, but they'll provide stunning performance in the mud. They even do a pretty great job out on the road, as they aren't too loud and won't tack on too much to your fuel output. The tread design will help you navigate rough terrain including mud with ease, and it'll even force rocks and stones out of the tire treads. They're long lasting, provide excellent drive quality, and function well in a huge variety of situations. You can't really go wrong as long as you can fit a full set of these tires into your budget.
Nitto Trail Grappler M/T all_ Season Radial Tire-35X12.50R20/10 121Q
---
3. Mastercraft Courser MXT Mud Terrain Radial Tire (ASIN – B00MY0R674)
Specs: 35/125 R20 121Q
Up next we have another set of the best truck mud tires, and while they aren't exactly cheap these tires will be a little easier on your wallet. At the same time, they still offer next level performance off-road and on. The tire is not noisy, which is obviously a pretty big plus. Additionally, it offers the kind of performance you want when you start making your own trail in the wild. These tires are smooth, have a great look, and are able to get you through the tough situations.
Mastercraft Courser MXT Mud Terrain Radial Tire – 35/125R20 121Q
---
4. Toyo Tire Open Country M/T Mud-Terrain Tire (ASIN – B00565Y20S)
Specs: 35×12.50 R17 125Q
Here we have another set of mud tires for you to consider for your truck. They're designed with an aggressive tread pattern that makes it easy to handle rough off-road scenarios. Additionally, the tires do pretty well on the road, and won't be too noisy for most drivers. You won't find anything too flashy from these Japanese-made tires, but they will definitely get the job done. The tires are made to be long-lasting as well, so hopefully you won't have to change them any time soon.
Toyo Tire Open Country M/T Mud-Terrain Tire – 35×12.50R17 125Q
---
5. Cooper Discoverer STT Pro All-Season Radial Tire (ASIN – B017XTUAPU)
Specs: LT305/70 R16 124/121Q
With the Cooper Discoverer STT Pro tire, drivers will have access to a set of all-season tires that perform admirably well off-road. These tires feature a brand name most can recognize, which can be reassuring for some. However, even for those who aren't wowed by a name you recognize, you'll find performance that backs it up. These tires are very versatile, and you can count on them for a smooth ride wherever you go. They'll be able to get you in and out of tough situations with ease, and we'd recommend them any day of the week.
Cooper Discoverer STT Pro All-Season LT305/70R16 124/121Q Tire
---
6. Milestar Patagonia M/T Mud-Terrain Radial Tire (ASIN – B01EI2LQY4)
Specs: 31X10.50 R15 109Q
Lastly, we have one more tire to share with you. It comes from Milestar, and it's an affordable mud tire that has rave reviews from customers. Despite the attractive price, you won't have to settle for any less quality than you'd expect from a more expensive tire. These tires were manufactured here in the United States, and are made to last. The tread design helps offer top-tier performance off-road, and you won't have to worry about loose handling when on the pavement either. These are yet another great tire for you to try, especially useful for people on somewhat of a tighter budget.
Milestar Patagonia M/T Mud-Terrain Radial Tire – 31X10.50R15 109Q
---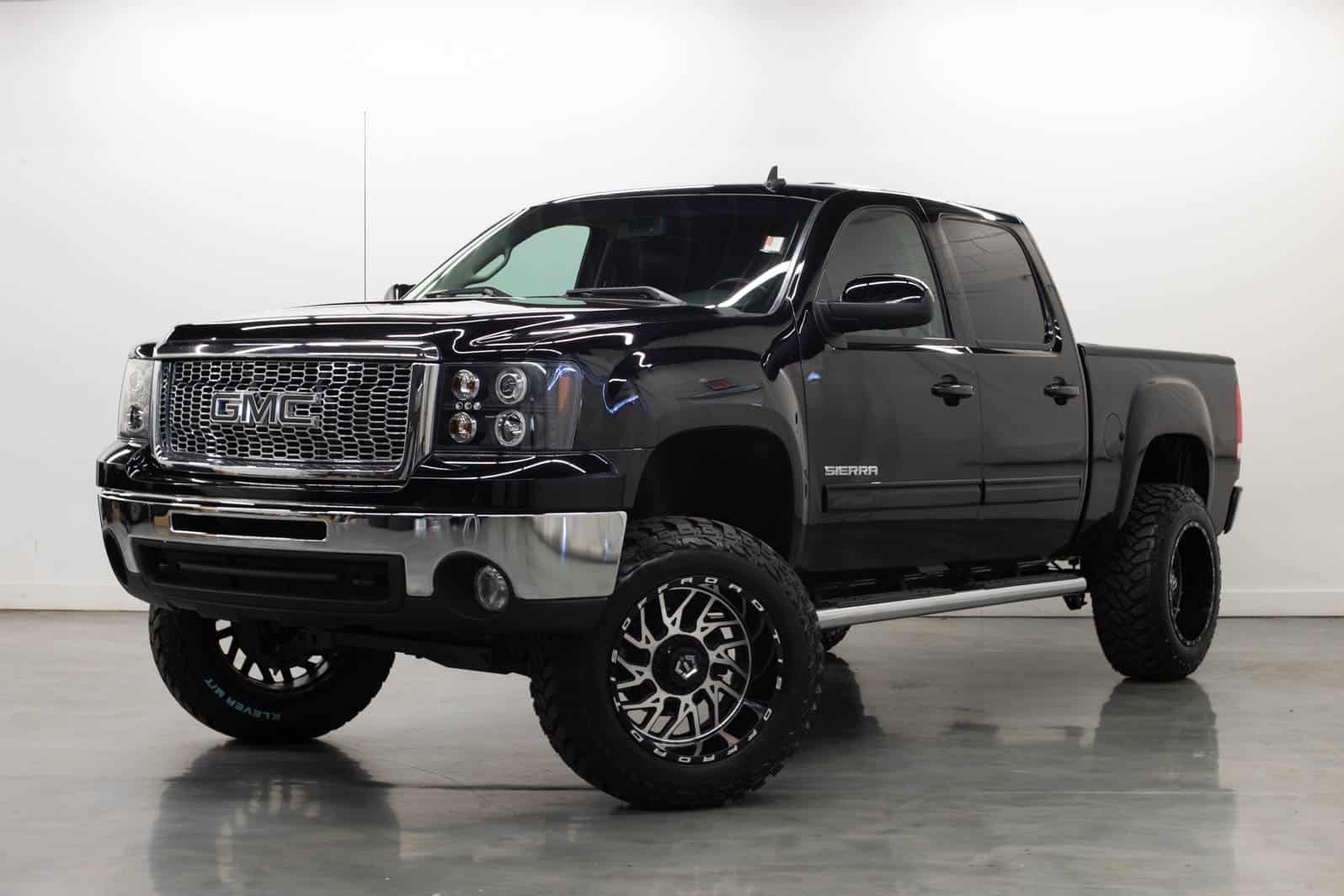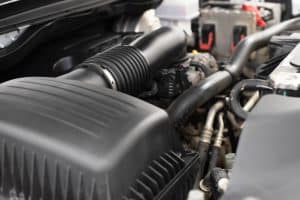 Best Truck Mud Tires

Buying Guide
The right set of mud tires are going to offer smooth handling no matter your situation. Additionally, they should be able to ensure you don't get stuck in the mud when you're off-road. But it's not always so cut and dry finding the best truck mud tires. We hope that our list offered some helpful guidance, but it's okay if you still need to keep looking. Use the information here in our buying guide to help you continue your search. Remember to contact Ultimate Rides if you're in the Chicago area and want a team to install your next tires for you!
Factors of Focus: Looking for Quality
When you're looking for the best mud tires, you should be paying attention to compatibility first and foremost. That means you'll need to find out what size and classification tires your truck needs and then find a product that matches. Our next section will help you decode tire codes, but for now all you need to know is that you'll have to go through this process to ensure a tire fits your vehicle. When it comes to quality, you'll want to pay attention to the tread pattern, as well as what customers have to say about the longevity of the tire. You want something that can handle rough situations and will last you as long as advertised. Additionally, you may want to consider how a set of mud tires drives on pavement when making your decision. It all comes down to finding the set of tires that match your needs best.
Deciphering Tire Codes
You have probably noticed that every tire has a set of numbers and letters that offer more information on size and more. However, when listed online, there's often no standard kept between products. For example, you'll see some tire codes that begin by tell you the size of the tire in inches, while other more traditional tire codes use a different scale. You can usually count on the first number set to tell you the size of the tire, however the unit may differ from product to product. After that, you'll find an R standing for Radial tire. Tire codes will usually also tell you the load index rating, speed rating and the size of the rim that goes with the tire. Use this information to determine if a given tire is right for you!
Final Thoughts
We hope that this guide was able to help you find the right set of mud tires for your truck. If you live in the Chicago area and are looking for professional installation, we can help. We are located about one hour south of Chicago, at 38 W. Division St., Coal City, IL 60416. You'll find a huge range of services as well as custom vehicles for sale here. If you live outside the Chicago area, we can still help you find a vehicle you'll love. We offer delivery, and we're confident we can provide you with an amazing custom vehicle no matter where you live. Give us a call at 815-634-3900 for more information!
---
Two Brothers With a Dream

,

Building The Best Ultimate Rides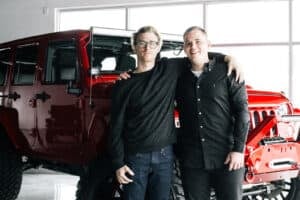 Ultimate Rides consists of two brothers who have been buying and selling custom vehicles for over ten years. Selling lifted trucks by day and writing these awesome reviews by night! They started their Ultimate Rides journey with a third brother Jake, who was a big part of building the business they have today. In 2016 Jake passed away and losing their brother was the hardest thing they ever had to deal with. Even though they had a tragic loss they plan to continue to set a new trend for the auto industry, keeping customers number one. Pushing the envelope on the lifted truck market, these guys love researching and learning about everything in the auto industry!
 — Nick and Alex Bulanda, Founders of Ultimate Rides