Custom Chevy Tahoe Built in Our Lift Center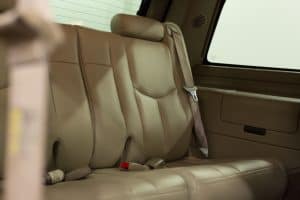 The Best Place to Find a

Custom Chevy Tahoe
These days, it isn't always easy to find a custom vehicle for sale that's in good shape. On top of that, most dealerships sell them nearly right away once they list them. It's not hard to see why, as nothing is better than a good custom vehicle. If you agree, we have some great news for you. Ultimate Rides is your one-stop shop for custom vehicles like the Chevy Tahoe. Not only that, but you can also get a vehicle delivered no matter where you are. We're located in the Chicago area, but more than half of our business is done with people from across the country. We're the place to go for quality custom vehicles. However, we have a lot more to offer than that alone.
We want to take this opportunity to tell you about what you'll find at Ultimate Rides. Along with vehicles like the custom Chevy Tahoe, we also provide top-notch customer service. Our lift center is open to you as well. Whether you're buying a vehicle from us or want us to upgrade your current vehicle, we can get it done. Everything you need to know about Ultimate Rides is found here. Then, once you're ready, you can give us a call and get started. Our team is ready to help you out, so what are you waiting for? Let's begin!
Every Vehicle Sold at Ultimate Rides is

Rust-Free
In addition to our custom vehicles, there's another major factor that sets our inventory apart. Unlike most other used auto dealers out there, every single vehicle you find in our inventory will be free of rust. Our team always performs a thorough inspection to make sure every vehicle is up to our expectations as well. This takes a major load off the back of consumers. One of the biggest stresses of buying a used vehicle is not quite knowing what you're going to get, but that won't be the case when you buy from Ultimate Rides.
It's quite a process to ensure this level of quality for our inventory, but it's well worth the time and effort. We're able to achieve this by sending our vehicle buyers out to warmer areas such as California and Arizona for rides like the custom Chevy Tahoe. The vehicles there don't undergo as much wear and tear as many other parts of the country. This makes them prime candidates for high-quality. Then, once we get the vehicles we like back to our shop, they get inspected by our team to ensure their quality.
This is just another one of the steps we take to ensure the best experience for our customers. You'll find that is an incredibly important point for us here at Ultimate Rides. Go ahead and keep on reading to learn of the other ways we go the extra mile for you!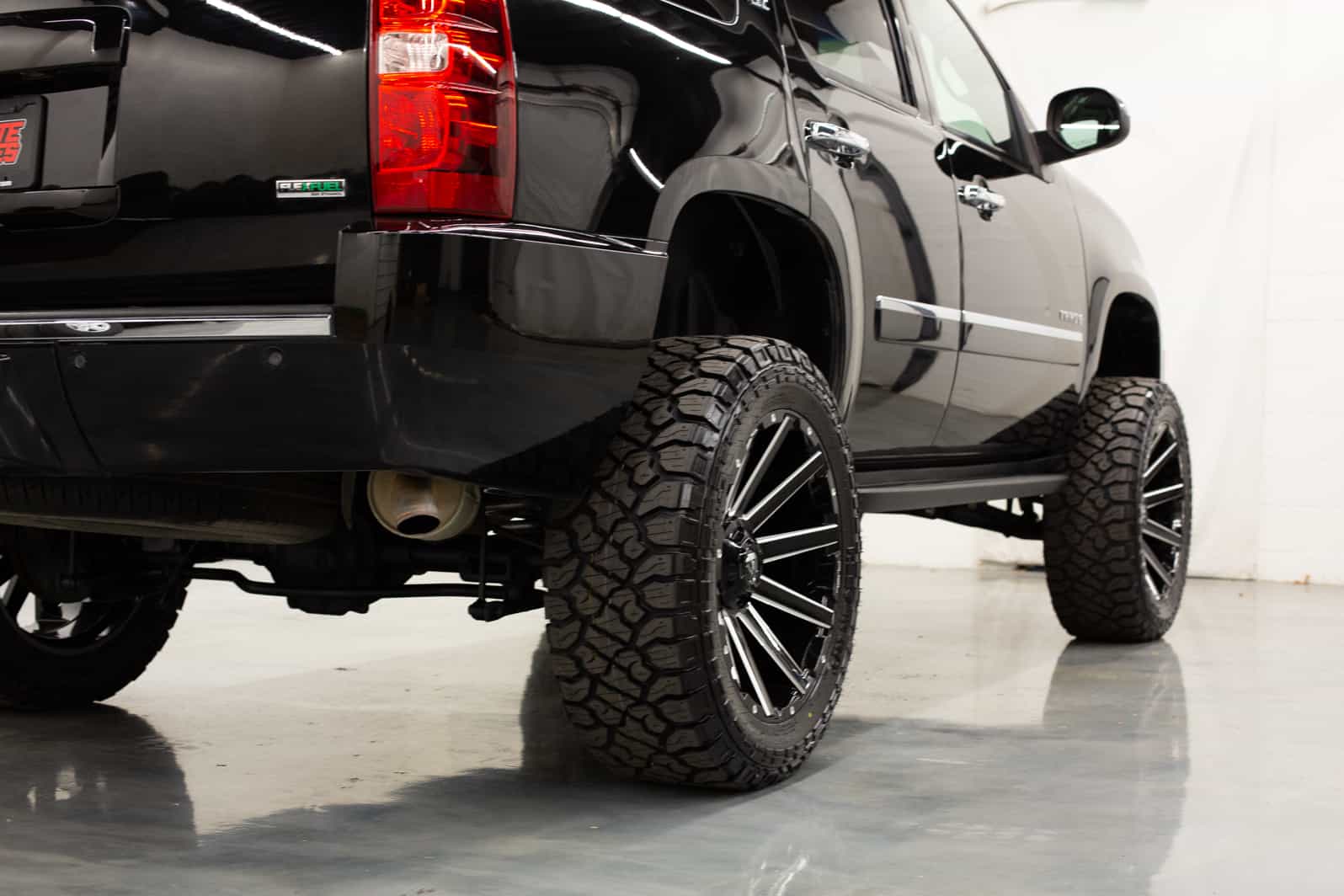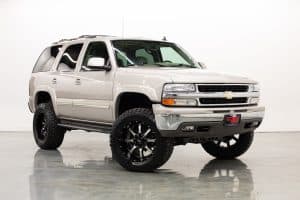 Our Lift Center Provides

Next Level Customization
We've had customers come to us from all over because of our custom lift center. That's because it's not easy finding a custom team you can trust wholeheartedly. Our team is the best around, and that is why our vehicles turn out so great. Take a look at the rides for sale in our inventory. We've already customized many of the vehicles available in our inventory.
Additionally, you'll also have the option to upgrade your vehicle when you buy from us. Let us know what kind of work you'd like done on the vehicle. We offer lift and leveling kit installation, custom tire and wheel packages, stereo installation, light bars, performance chips and more. If you'd like a full list of everything we can offer, it's time to give Ultimate Rides a call. When you buy a vehicle and decide to have it modified, you'll also have a choice to make. You can either pay for the cost of this service upfront, or you're able to finance it and pay along with your vehicle. That's just another way we try to make it more convenient for you!
On top of that, our shop is open to you even if you decide to stick with your current vehicle. We can perform all of these same upgrades on your ride, so be sure to get in touch to learn more! Our pricing is fair, transparent and efficient. You won't be without your vehicle too long, and it'll be better than ever before when you get it back.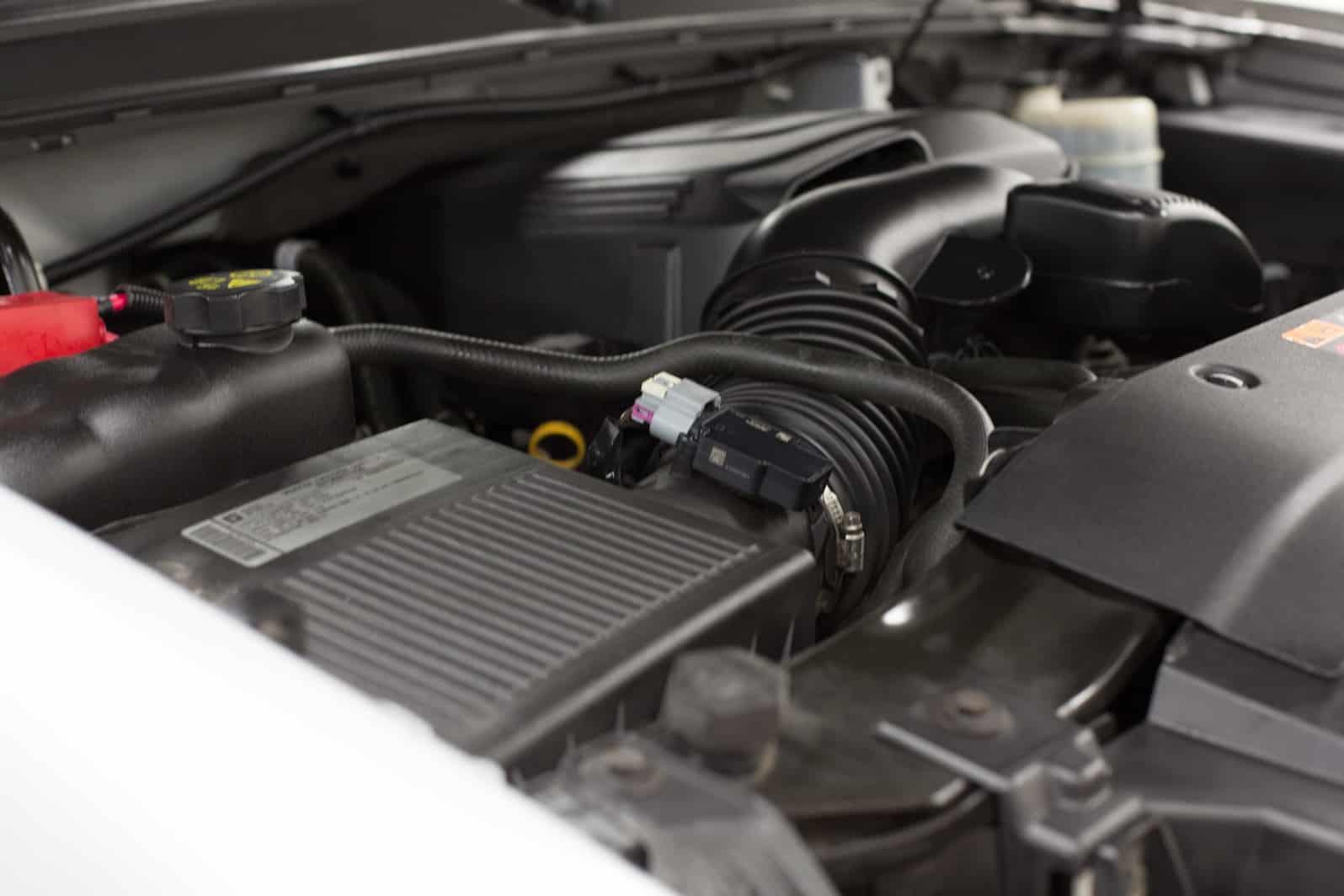 Customer Service That

Caters to You
At Ultimate Rides, we are well aware that our industry has garnered a negative reputation for dealing with customers. It's very important to us to shed that distinction. We are a family business, and that informs every aspect of the way we run. When you speak with us over the phone or stop by our office, we want it to feel like you're dealing with a business that is on your side. Our goal is to help you find your ideal vehicle, and we're here to serve you in that regard.
Our team is not just friendly but also quite knowledgeable about our vehicles and service. You can feel free to call us if you have any questions, or if you're ready to purchase a vehicle such as a custom Chevy Tahoe. You won't find salespeople trying to give you the runaround, or trying to squeeze you for every dime they can. The Ultimate Rides experience is customer friendly, and that's a promise.
We'll even go above and beyond to ensure you get what you need. Have you decided to fly in and check out our inventory? Let us know and we'll come and pick you up from the airport! It's a service we're happy to perform. Additionally, we can help our customers locate rare vehicles they're trying to buy. Let us know what vehicle you're searching for, and with a small deposit to ensure we don't get left with the bill if you change your mind, we'll help find the vehicle. As soon as we have it, we'll let you know and you can come pick it up!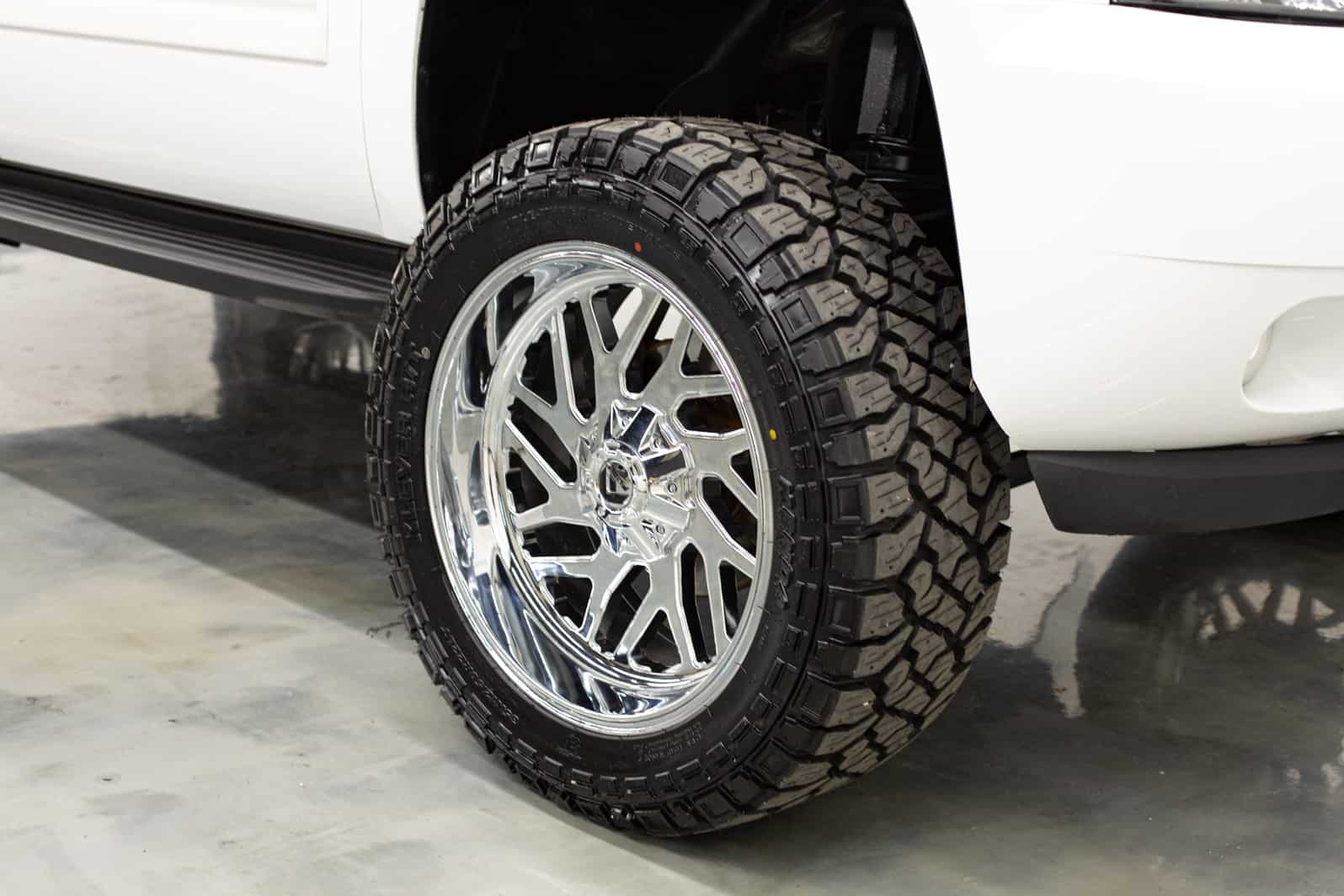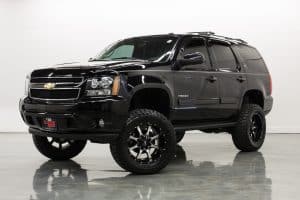 Custom Chevy Tahoe

Delivery
If you're not from the Chicago area, you're most likely going to want to get a vehicle delivered unless you feel like making the trip. It's an excellent option, and one that many of our customers choose. Our delivery process is streamlined, secure and a piece of cake. Go ahead and start by taking a look at the inventory here on our website. See what vehicles catch your eye, and then feel free to give our office a call.
A member of our team will be able to provide you with more details and photographs. Then, once you're ready to proceed, we'll start to work out the financing and delivery details! Our delivery service is quite affordable. Plus, just like with our custom shop, you can choose to pay for the cost upfront or finance it. Whatever works best for you, we can make it happen at Ultimate Rides!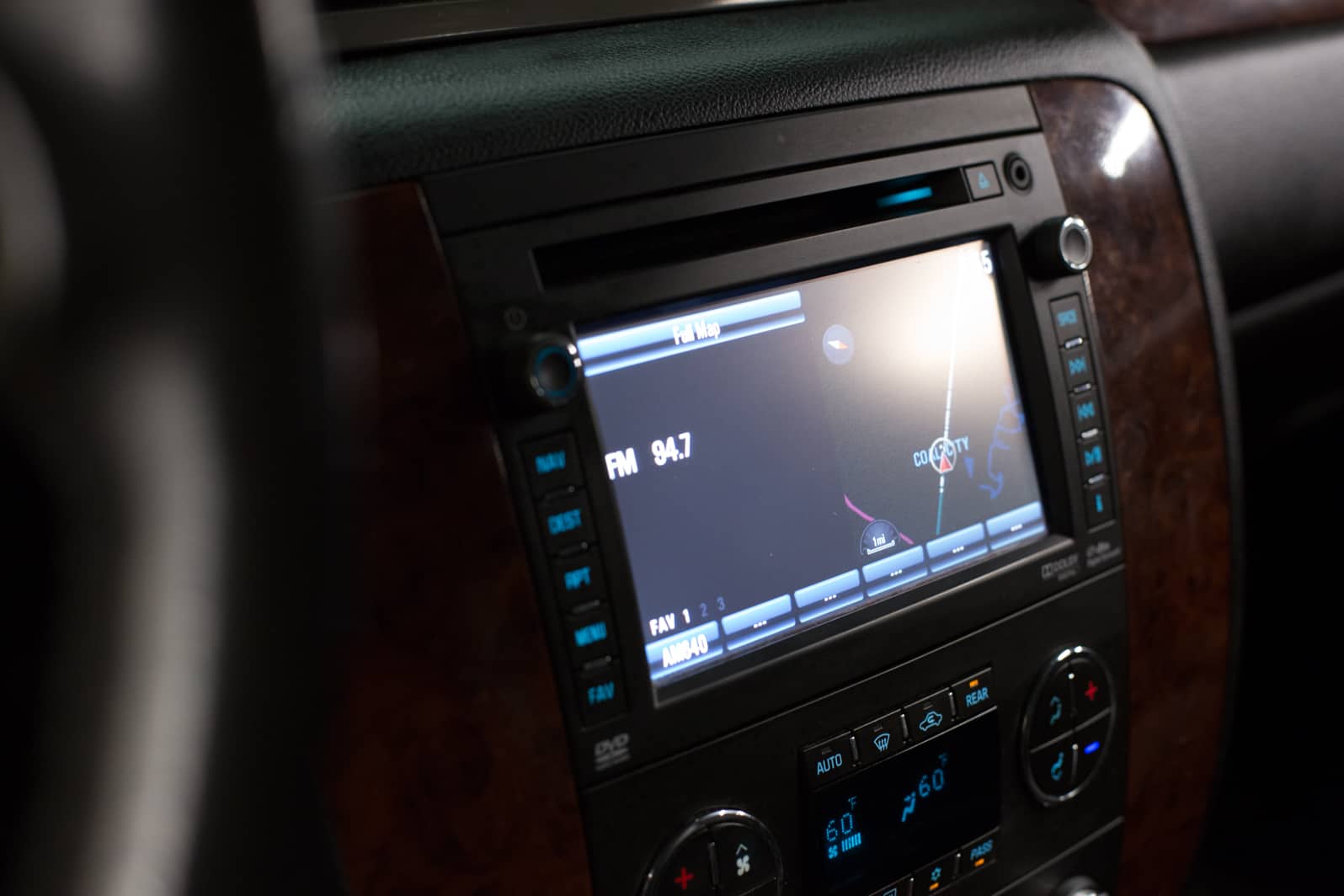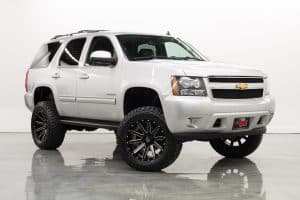 Why Opt for Lifted Suspension?

We'll Tell You
Every year, lifted vehicles seem to grow and grow in popularity. There are a number of reasons why you may want this upgrade for your vehicle, especially if you love going off-road. With lifted suspension, you'll find it easier to traverse rough terrain. It increases your ground clearance, helping you avoid rocks and other hazards, and offers a higher vantage point to see from. It may even help with towing, preventing your suspension from bottoming out.
Even if you're not anticipating taking the vehicle off-road, there's still plenty reason to go for lifted suspension. Most folks who opt for it are mostly concerned with the look and feel. There's no doubt that lifted suspension alters both. If you'd like to see how this looks up close, be sure to come check out our office!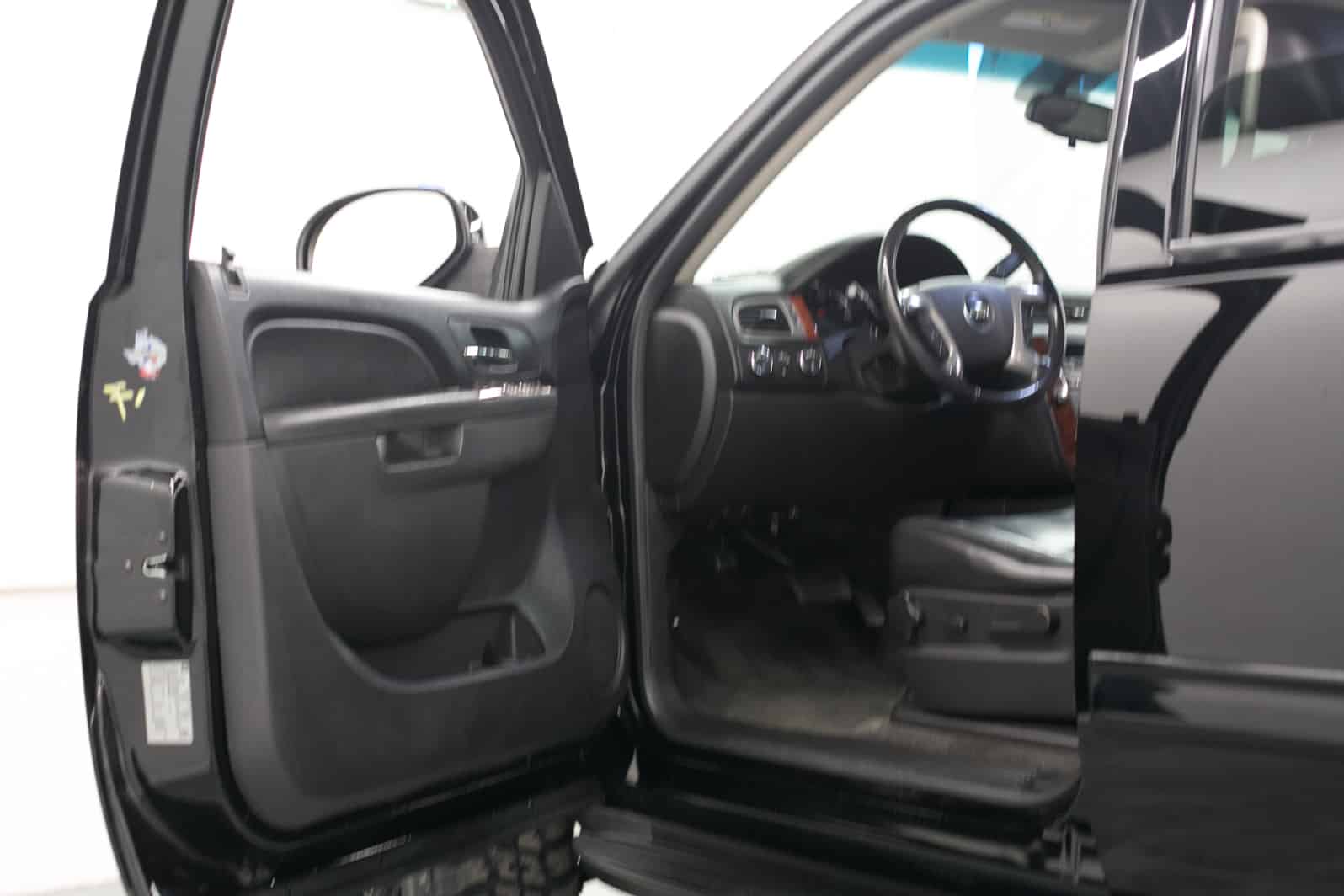 Repair, Maintenance and Detailing Available at

Ultimate Rides
If you live in our area, you may also be interested to learn we offer a variety of other services for your vehicle. Our team is passionate about working on vehicles, there's no one better to fix your ride. We offer a wide range of maintenance and repair services, including oil change, tire rotation, engine repair and diagnostics, transmission issues and much more.
The Ultimate Rides crew is ASE-certified, highly experienced, and knows their way around custom vehicles. That's not always the case with repair shops. If you want a team that you can trust, we're here for you.
We can also detail your vehicle! Our team will get it spotless and looking better than ever before. For all of these services, our prices are fair and make sense. If you'd like additional details, please feel free to give our office a call.
Let Us Help with All of Your

Vehicle Needs
Have we convinced you to give us a try? We hope so, and we think you'll find plenty of our customers agree that we're the best around. Take a look at some of the glowing reviews online, and come to us when you're ready for a vehicle upgrade. Ultimate Rides is located at 38 W. Division St., Coal City, IL 60416. We're also available over the phone by calling 815-634-3900. Let a member of our team get you set up today!
---
Two Brothers With a Dream

,

Building The Best Ultimate Rides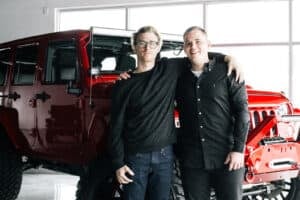 Ultimate Rides consists of two brothers who have been buying and selling custom vehicles for over ten years. Selling lifted trucks by day and writing these awesome reviews by night! They started their Ultimate Rides journey with a third brother Jake, who was a big part of building the business they have today. In 2016 Jake passed away and losing their brother was the hardest thing they ever had to deal with. Even though they had a tragic loss they plan to continue to set a new trend for the auto industry, keeping customers number one. Pushing the envelope on the lifted truck market, these guys love researching and learning about everything in the auto industry!
 — Nick and Alex Bulanda, Founders of Ultimate Rides