Ultimate Rides: America's Custom Jeep Dealers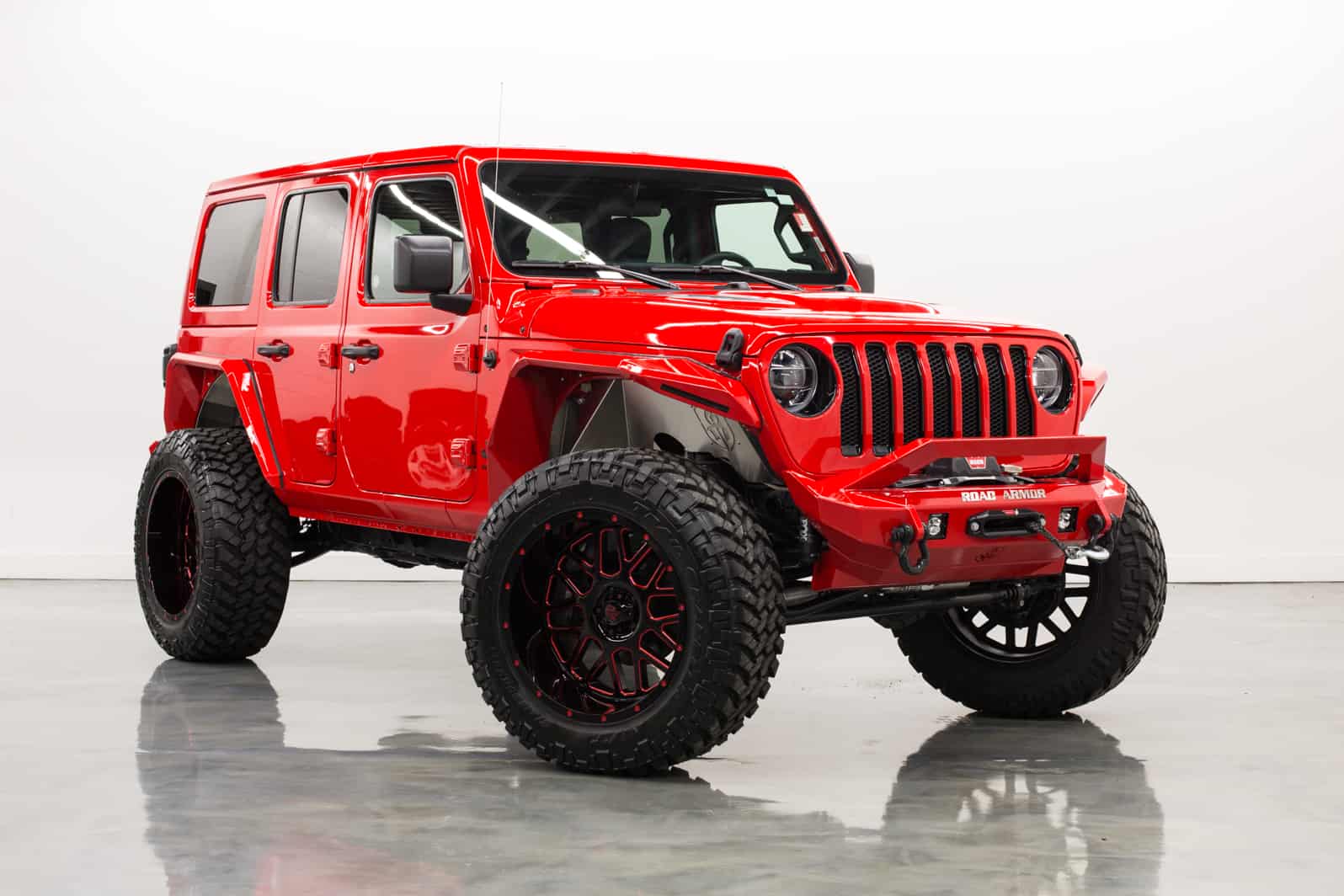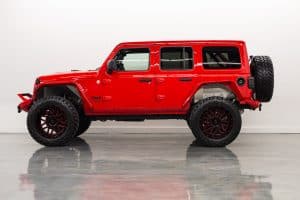 Searching for Custom Jeep Dealers? You're in the

Right Place
It's safe to say that shopping for a vehicle these days can often be a chore. At Ultimate Rides, we want to change that by making vehicle shopping fun again. When you buy a vehicle with us, you should feel confident and secure every step of the way. Our goal is to help you find your perfect vehicle. If you're searching for the right custom Jeep dealers, we have just the thing for you.
It just so happens that Jeeps are one of our specialties here at Ultimate Rides. In our inventory, you can usually find a nice selection of custom Jeeps waiting for you. Plus, when you choose Ultimate Rides, the buying process is smooth as can be. You can order from us in-person or over the phone and have the vehicle delivered. Additionally, we can customize any vehicle you see in our inventory even further to your specifications.
Take a look at this guide to decide if Ultimate Rides is one of the custom Jeep dealers that will work for you. We promise to do everything in our power to get you the vehicle you want.
Custom Jeep Delivery Available

Wherever You Are
To us, it's something of a tragedy that not everyone has a high-quality custom shop in their neighborhood. With our vehicle delivery, our goal was to provide these amazing vehicles to customers no matter where they live. We make it incredibly easy to simply order a vehicle with us over the phone and have it sent to your driveway. Not all custom Jeep dealers offer this kind of service, but we do. Take a look at the inventory here on our website to see what we have to offer, or feel free to just give our office a call. Someone will be able to provide you with more details on any one of our vehicles, allowing you to come to a final decision with all the information you need.
When you have figured out which vehicle you want, a member of our team will be able to help you with financing and shipping details. You'll be able to decide if you'd rather pay for delivery upfront, or finance it along with your Jeep. This will let you pay them off together in one lump sum, making it easier to pay for some people. Whatever you decide, it won't be long before we send your vehicle off. Just be sure to let us know if there's any additional custom work you'd like done before we ship it!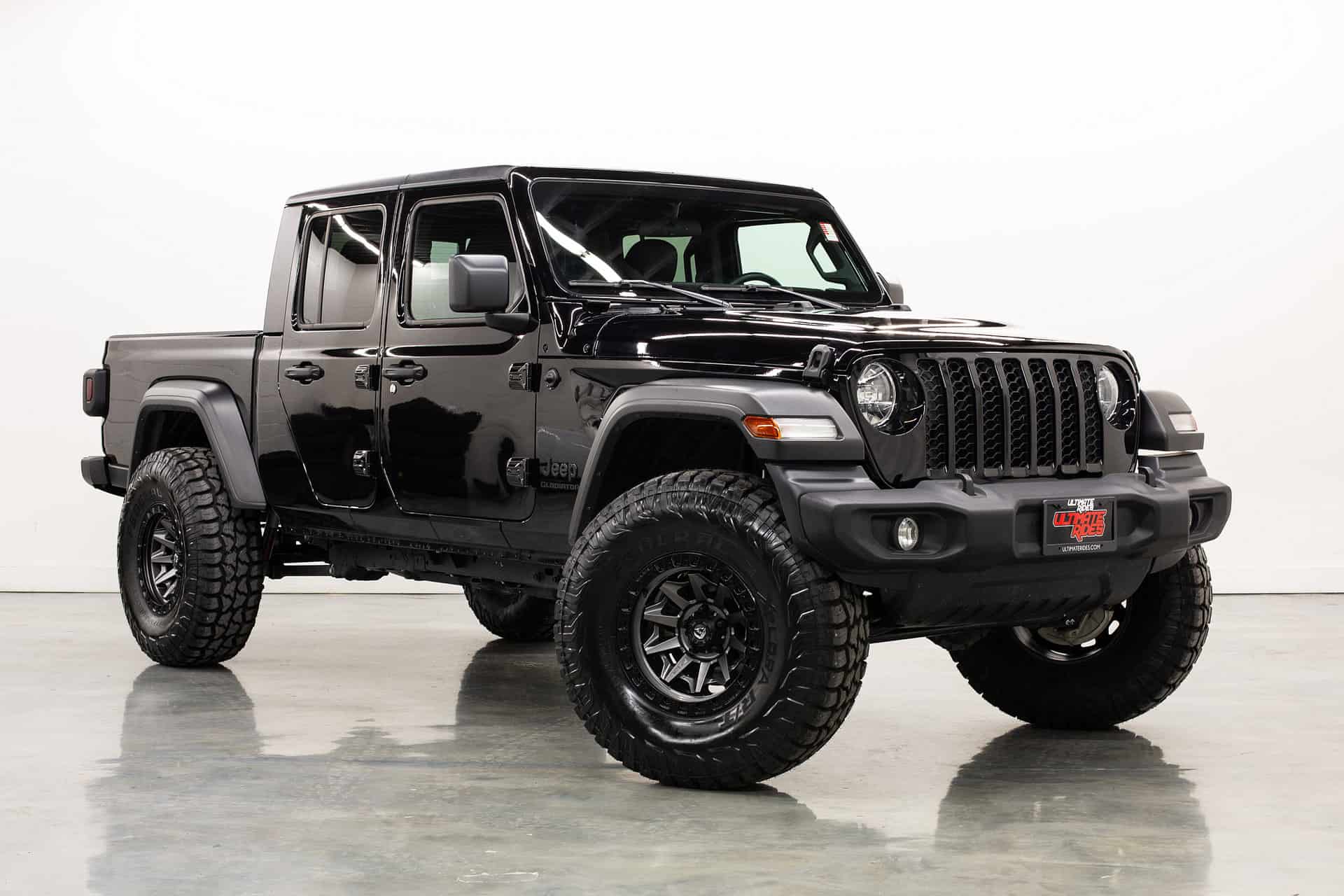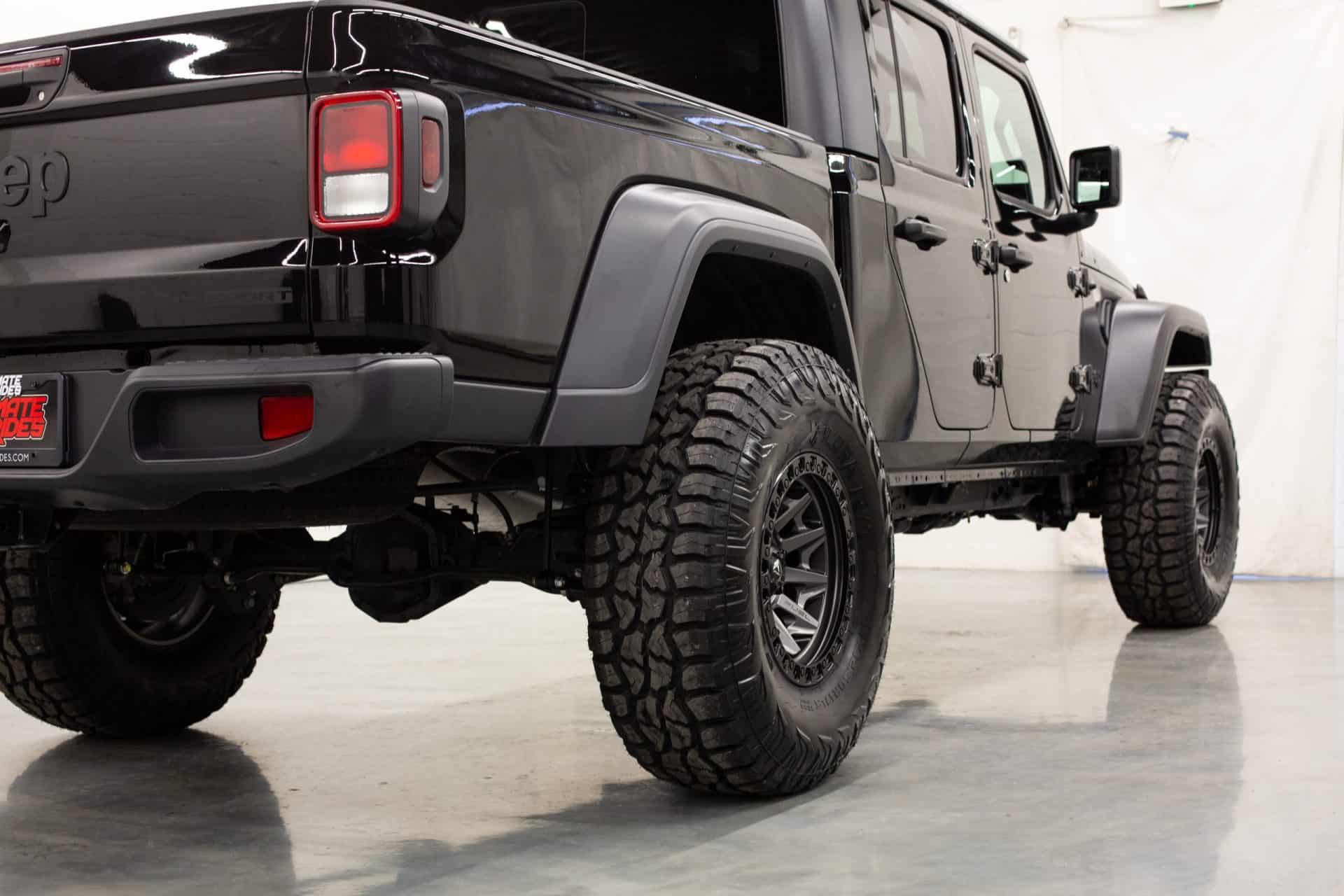 Custom Cars, Trucks and SUVs

Without Rust
Our technicians do excellent work, and we'll explain more on that shortly. However, none of that would matter if the vehicles themselves weren't top-notch. At Ultimate Rides, we offer rust-free vehicles that are clean and run great. That is just one of the things that sets us apart from other custom Jeep dealers, but it's an important one. At most other used auto dealerships, it can be hard to find a vehicle that checks all your boxes. The solution to that problem is to visit the dealership that only sells vehicles that check your boxes.
Rust can be a huge indicator of quality in a vehicle, and on how well it has been maintained. If you're buying a used vehicle, it's something you want to avoid if at all possible. However, it is very common on used vehicles. In order to provide you with the highest quality rides, we source our vehicles from warmer and milder areas of the country, like the Southwest and California. Those are the vehicles you'll find waiting for you at Ultimate Rides. The process may not always been easy, but we find that it is always worth the effort. Providing amazing vehicles is something that is important to us, and it always will be.
Pay a Visit to the Ultimate Rides

Lift Center
Our custom service center is another big reason people love our vehicles. Our service center features a team of ASE-certified technicians with tons of experience and knowledge. On top of that, we just finished building our new lift center in 2017, so it's filled with the latest tech and gear. We're confident that you won't find more reliable custom Jeep dealers and technicians than right here. Our team works incredibly hard on every vehicle that comes through our doors, and we believe that shows in the end result.
Every time someone buys one of our vehicles, they'll be able to choose to send it over to the lift center. There we can outfit the vehicle with any adjustments or modifications you'd like. We specialize in suspension lifts, but we also offer new tires and wheels, lighting upgrades, stereo installation, running boards, and much more. To learn a full range of the services and upgrades we offer, feel free to call someone on our team. When you choose to do this, you'll also be able to decide if you want to cover the costs of the work upfront, or finance it to pay it off with your ride. Think about it and decide which is more convenient for you!
If you decide that now isn't the right time to buy your next Jeep, we can still help you out. Our lift center is open to members of the public as well as our own customers. Give us a call to schedule a good time to bring your vehicle in, and we can install any upgrades you'd like for a fair price!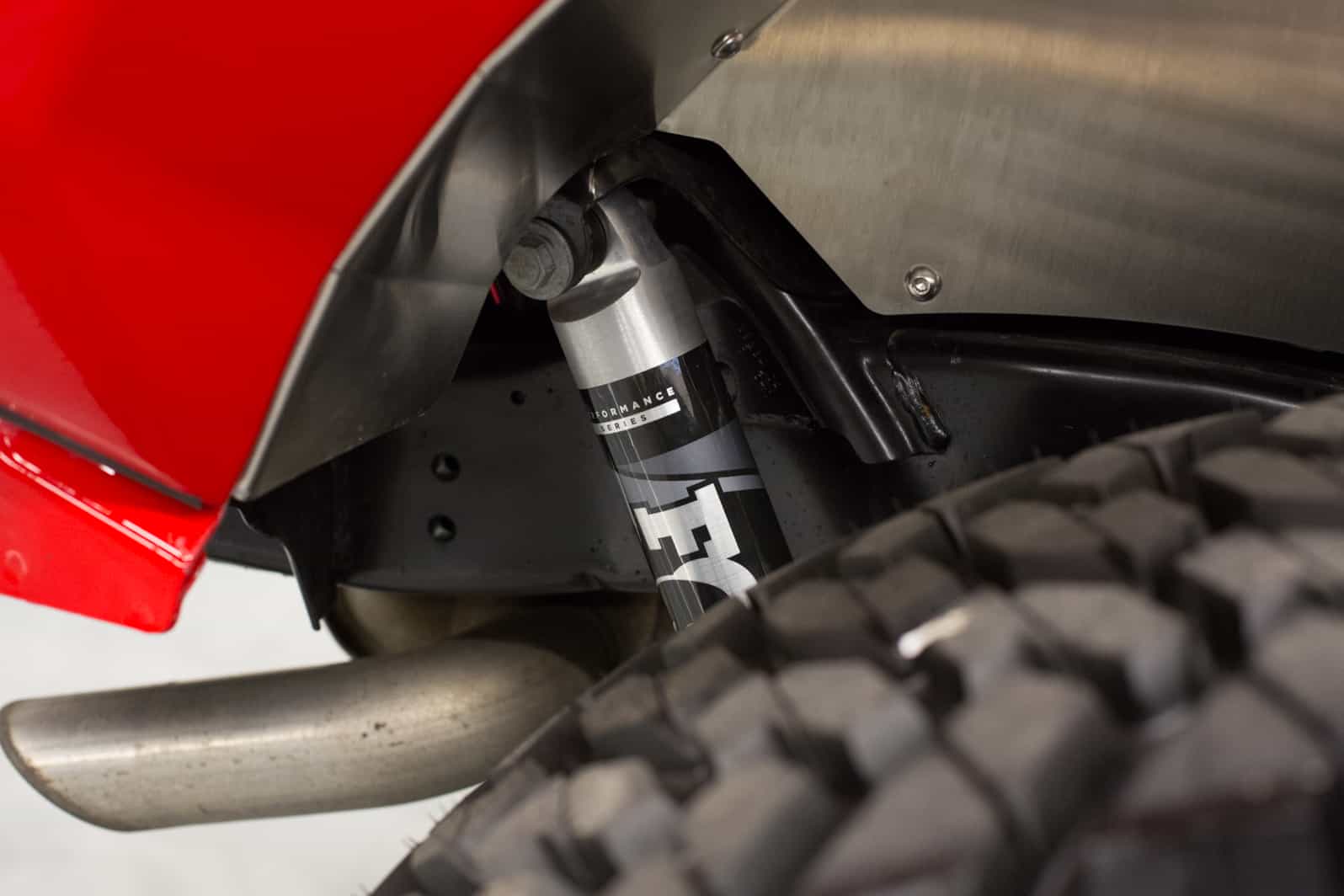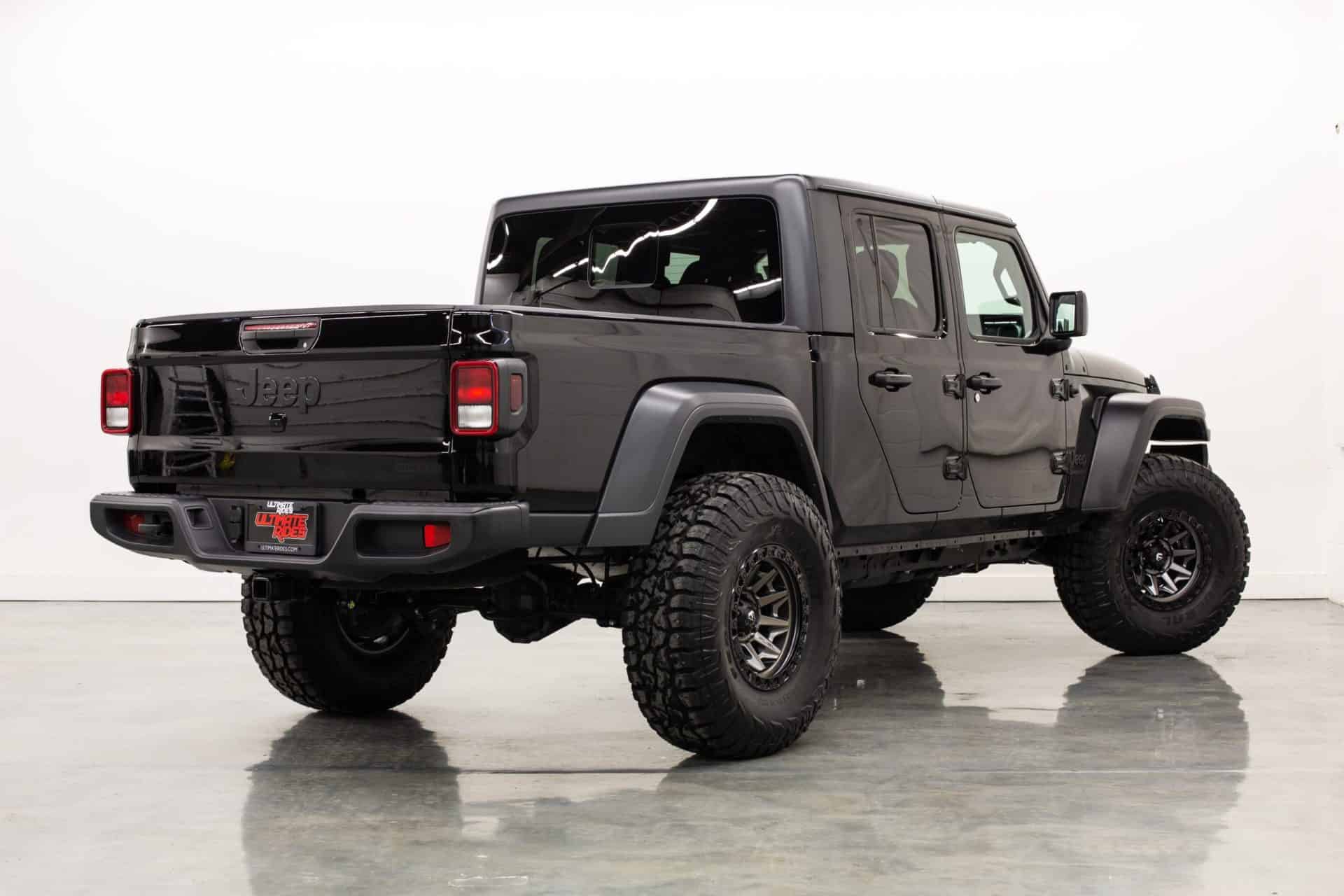 Ultimate Rides Offers Top-Tier

Customer Service
The quality of our work and vehicles wouldn't mean much if we weren't able to provide reliable customer service. We're very aware that the auto sales industry has not earned the best reputation in this department. However, we work hard each and every day to change that perception.
We treat all of our customers with the respect that they deserve, and you can count on us to help you find exactly what you're looking for. While other dealerships might try to unload their unwanted inventory on you, we have a different business plan. Our team members are here to line you up with exactly the vehicle you're looking for. Whether we already have it on-hand, we have to build it, or we have to track it down in the wild, we'll make it happen.
That's right! If there's a specific vehicle you want and we don't have it, we'll search for it for you. Leave a small deposit with us and our team will start hunting. As soon as we locate the vehicle, we'll let you know. From there, you can come pick it up from us or we'll ship it out to you! This is just another way we try to go the extra mile for you.
Vehicle Maintenance and Repairs

Available Here
In addition to providing custom work for our inventory and the public, our service center is also open for repairs and maintenance. If you're in Illinois and having trouble with your ride, we're the place to go for help. As we said before, our team is incredibly talented, and we have everything we need to get your vehicle in shape right here. It can often be hard to find a mechanic that you can fully trust. At Ultimate Rides, we've proved ourselves countless times before, and we're always ready to do it again.
We handle jobs big and small. Whether you need us to change your oil, or there's a major problem with the engine that you need taken care of, you can count on our team. Our pricing is fair, and we always try to get your vehicle back to you as quickly as possible. We've seen it all here at Ultimate Rides, and we can figure out exactly what's wrong with your vehicle. From there, if you give us the go-ahead to fix it, we'll get it done as quick as can be, and it'll all be done effectively.
Along with all of this, we also offer detailing for your ride. If you need it to look as clean as it possibly can, go ahead and bring it to us. We'll get it ready for you and looking fine!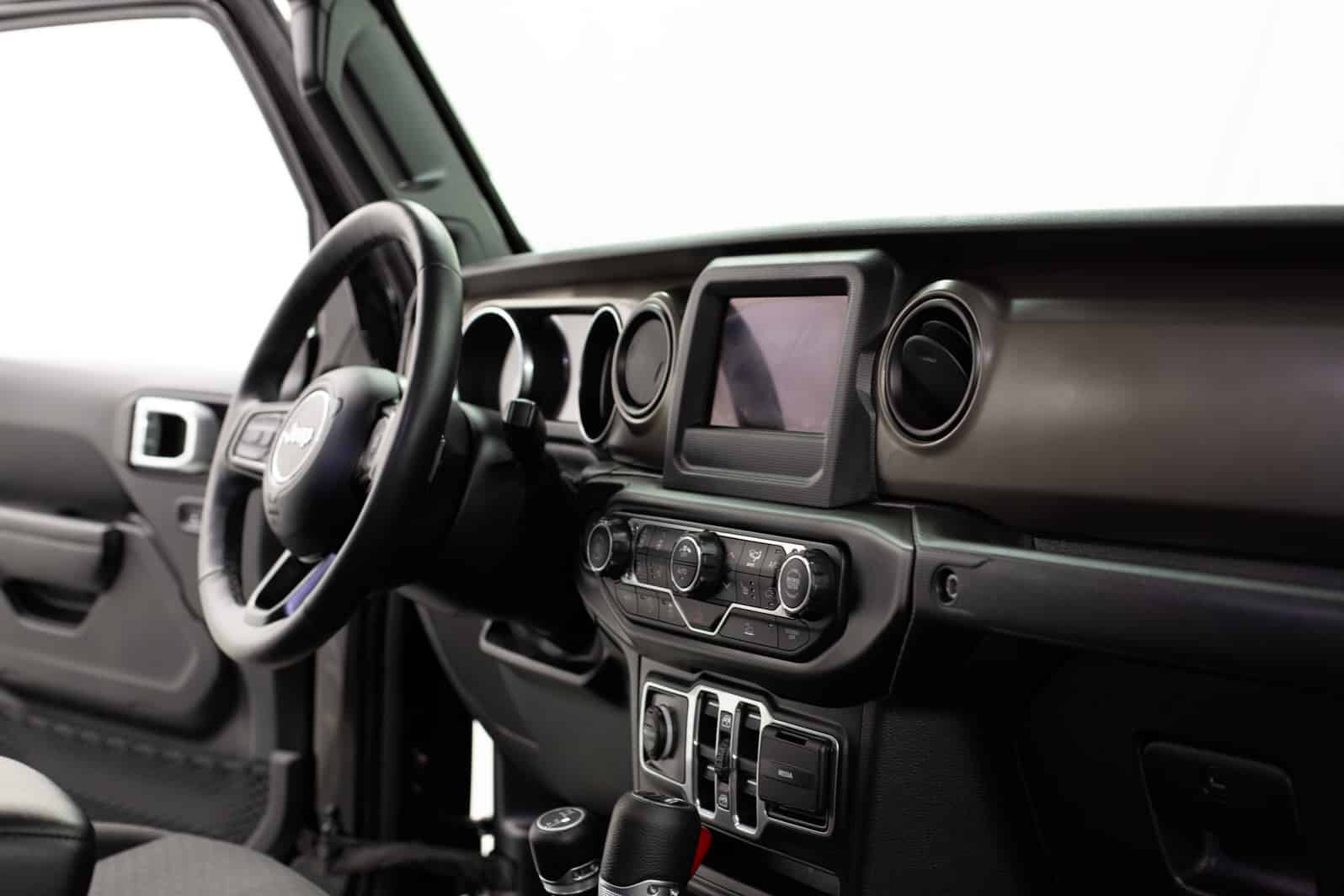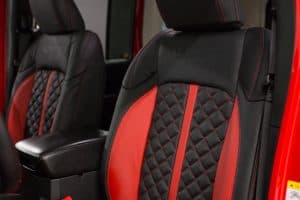 Benefits of Owning a

Modern Jeep
The Jeep name is a brand with a lot of history. The roots of these vehicles can be traced all the way back to action in WWII. After the war, the vehicle became available to the public. Over time, few vehicles have been able to build the same level of reputation as Jeep. Since their acquisition by Chrysler in the 80's, the popularity of these vehicles has skyrocketed even more.
Modern Jeeps offer something that their older counterparts never did: a wealth of interior features. For many Jeeps, interior comfort was something of an afterthought. Newer Jeep models, though, are filled with exciting features. Plus, if you customize your vehicle with Ultimate Rides, we can outfit it with even more.
When you drive a Jeep, whether it's a Wrangler, Gladiator or one of the other many models, you'll be just as ready to handle off-road action as you are daily drives on city roads. It's a versatile vehicle, and that's just one of the many things that make it so special. To learn more about current Jeep availability, continue browsing the Ultimate Rides website or get in touch with our team.
Choose Ultimate Rides as Your

Custom Jeep Dealers
By now, hopefully you've learned quite a bit about Ultimate Rides. Whether you live right in our backyard of Chicago, or you're way out in another part of the country, we are confident we can get the right vehicle to you. Finding the best custom Jeep dealers can be a challenge, so think about Ultimate Rides the next time you're in need of a vehicle. Whether you want us to build something new for you, or you fall in love with something already in our inventory, there's always a ride waiting for you here.
If you find yourself in the Chicago area and want to come check out our office, you can visit us at 38 W. Division St., Coal City, IL 60416. Our team is always available to assist you over the phone as well. You can get in touch with us today by calling 815-634-3900. We can't wait to hear from you!
---
Two Brothers With a Dream

,

Building The Best Ultimate Rides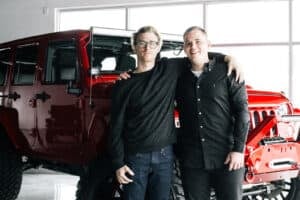 Ultimate Rides consists of two brothers who have been buying and selling custom vehicles for over ten years. Selling lifted trucks by day and writing these awesome reviews by night! They started their Ultimate Rides journey with a third brother Jake, who was a big part of building the business they have today. In 2016 Jake passed away and losing their brother was the hardest thing they ever had to deal with. Even though they had a tragic loss they plan to continue to set a new trend for the auto industry, keeping customers number one. Pushing the envelope on the lifted truck market, these guys love researching and learning about everything in the auto industry!
 — Nick and Alex Bulanda, Founders of Ultimate Rides