Get a Custom Jeep Gladiator Today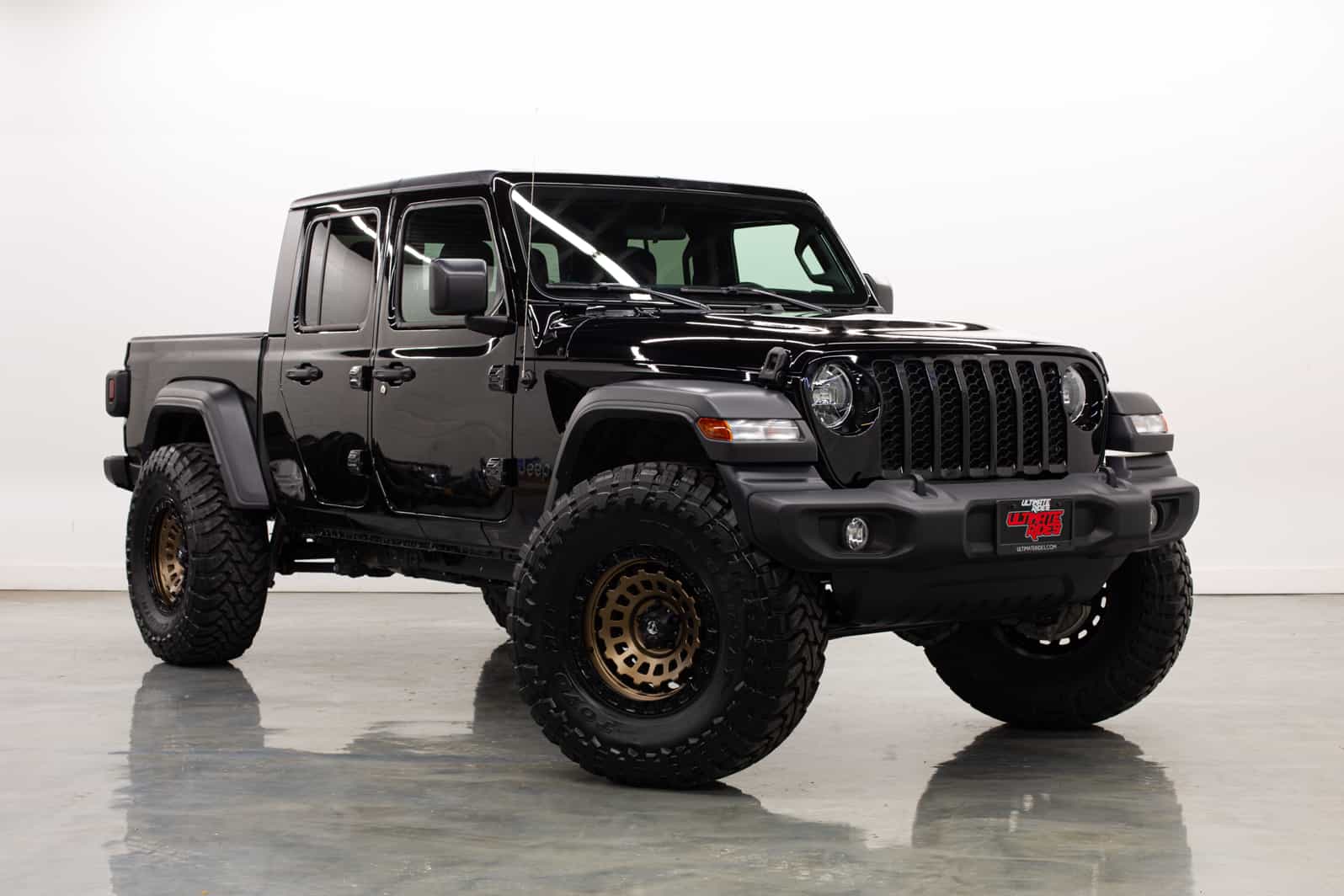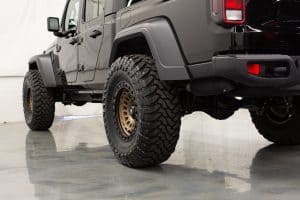 Ultimate Rides Offers a

Custom Jeep Gladiator
The Jeep Gladiator is now widely available, and it's a vehicle we're truly impressed by at Ultimate Rides. Today, we want to tell you why Ultimate Rides is the best place to buy a custom Jeep Gladiator. Along with that, we have a ton of other exciting vehicles to offer, all in fantastic shape. We aren't your standard used auto dealer, and we'd like to tell you why that is. From the quality of our inventory all the way to the small interactions with potential customers, we try to excel at everything we do.
It all starts with our vehicles. We're happy to tell you that we offer rust-free custom vehicles that we can deliver anywhere. Additionally, we have a premium lift center in-house that can upgrade any and all vehicles. We'd like to dig into the details, so stick around if you want to learn more about Ultimate Rides. When you're ready to buy an impressive custom vehicle, give our office a call or stop by! Our team is standing by to help you find, or create, the perfect vehicle.
The Best Used Vehicles

Ready to Buy
First, we'd like to begin by talking about our inventory of vehicles, including the custom Jeep Gladiator. At Ultimate Rides, we don't sell just any old vehicles we find on the street. Instead, we hand pick each vehicle and ensure that it meets certain quality standards. One of those standards is being completely free of rust. That is in stark contrast to most other used auto dealers, especially here in the Midwest. In our region, rust damage is as common as can be. This is due to heavy winter snows and road salt, which is a perfect combination for rust to form. Bringing in rust-free vehicles isn't exactly easy, but we think it is more than worth the effort to ensure quality.
The process starts with us sending our buyers out to warm and dry regions of the United States. That means places like California, Arizona and Nevada. From there, our buyers bring back the vehicles that best fit our needs. We offer a huge range of cars, trucks and SUVs. However, there are a few specialties that we particularly like. That includes Jeep models such as the Gladiator. As we said before, you won't find a better place that offers a custom lifted Gladiator. At other dealerships, you'll usually find a range of quality. If you're tired of that, and only want the best, check out Ultimate Rides. Our prices may be a bit higher than a local dealer, but our prices are actually well-balanced based on the quality of the vehicles. Get in touch and we'll be happy to tell you more!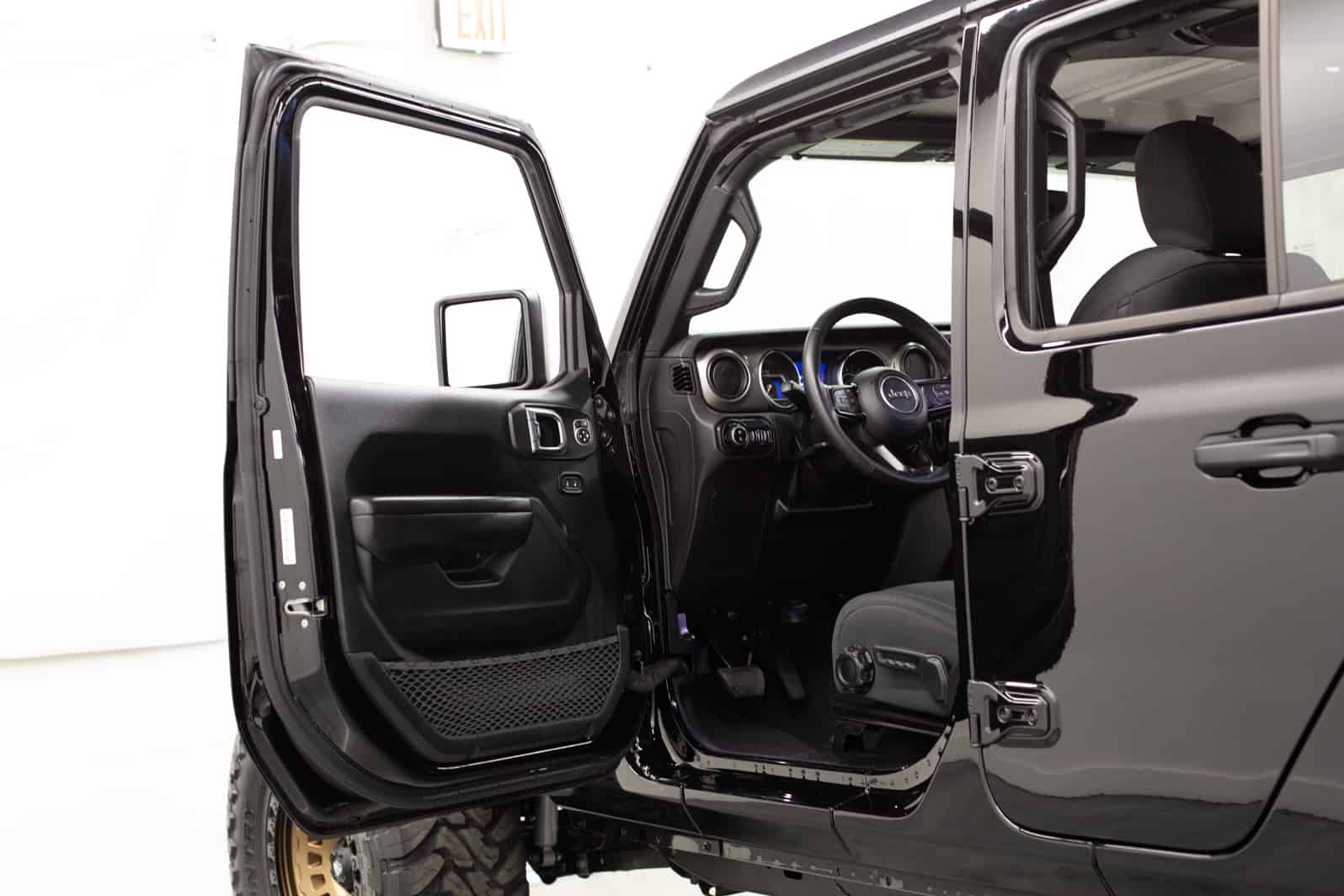 Customize Any Vehicle in the Ultimate Rides

Lift Center
It's not just the quality of vehicles we bring in that makes us special. Additionally, we have our custom lift center on-site. Our staff is made up of some of the best auto technicians in the Chicago area, and we're ASE-certified. While it's pretty common for a dealership to have a service center, very few our quite like ours. We specialize in custom vehicles, and that's why so many of the rides in our inventory are unique. Whether you're looking for a suspension lift, custom lighting, a stereo setup, performance chips, running boards or something else entirely, we can handle it. For a full breakdown of all the services we can offer, make sure to call the Ultimate Rides office.
Any time you buy a vehicle from us, you can have it sent over to the lift center for modification. We can upgrade the vehicle with anything you like, and you'll be able to finance the cost or pay for it now. We've helped many people create the vehicle of their dreams. You could be next! Whether it's a custom Jeep Gladiator or something else, we can bring your vision to life. Ultimate Rides is your destination for custom vehicles, ready for you today. We make the process easy, so you won't have to worry about installing anything at home.
Additionally, our lift center is open to the public. Bring your vehicle in to us for a wide range of upgrades. You won't find a better team of technicians to work on your vehicle, so give us a call to set up an appointment soon! We can get your vehicle back to you in a timely manner, with any kind of upgrades you can think of.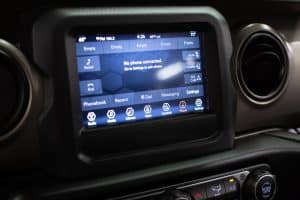 Providing A Better

Customer Service Experience
One thing that auto dealers have become known for over the years is lackluster customer service. That is something that Ultimate Rides has set out to change. We do it through our actions, by providing every customer with a VIP experience. It all goes down to the fundamentals. While most other dealerships train their salespeople to go after the highest sale they can get, our business model is a little different. Instead, our goal is to line you up with the perfect vehicle that you want. We believe it's better long-term to work together with the customer, rather than taking advantage of them. Let's help each other!
When you call Ultimate Rides, or stop in the office, you'll be greeted by a friendly and knowledgeable auto expert. Whether you need help picking out your next vehicle, or you're ready to describe every last detail, they'll be able to help. On top of that, we'll also go the extra mile to help you find what you need. If there's a specific vehicle you want, and we don't have it, we can help track it down. With a small deposit, our buyers will search for the vehicle. As soon as we locate it, we'll let you know! You'll be able to come and pick it up from our office as soon as its ready.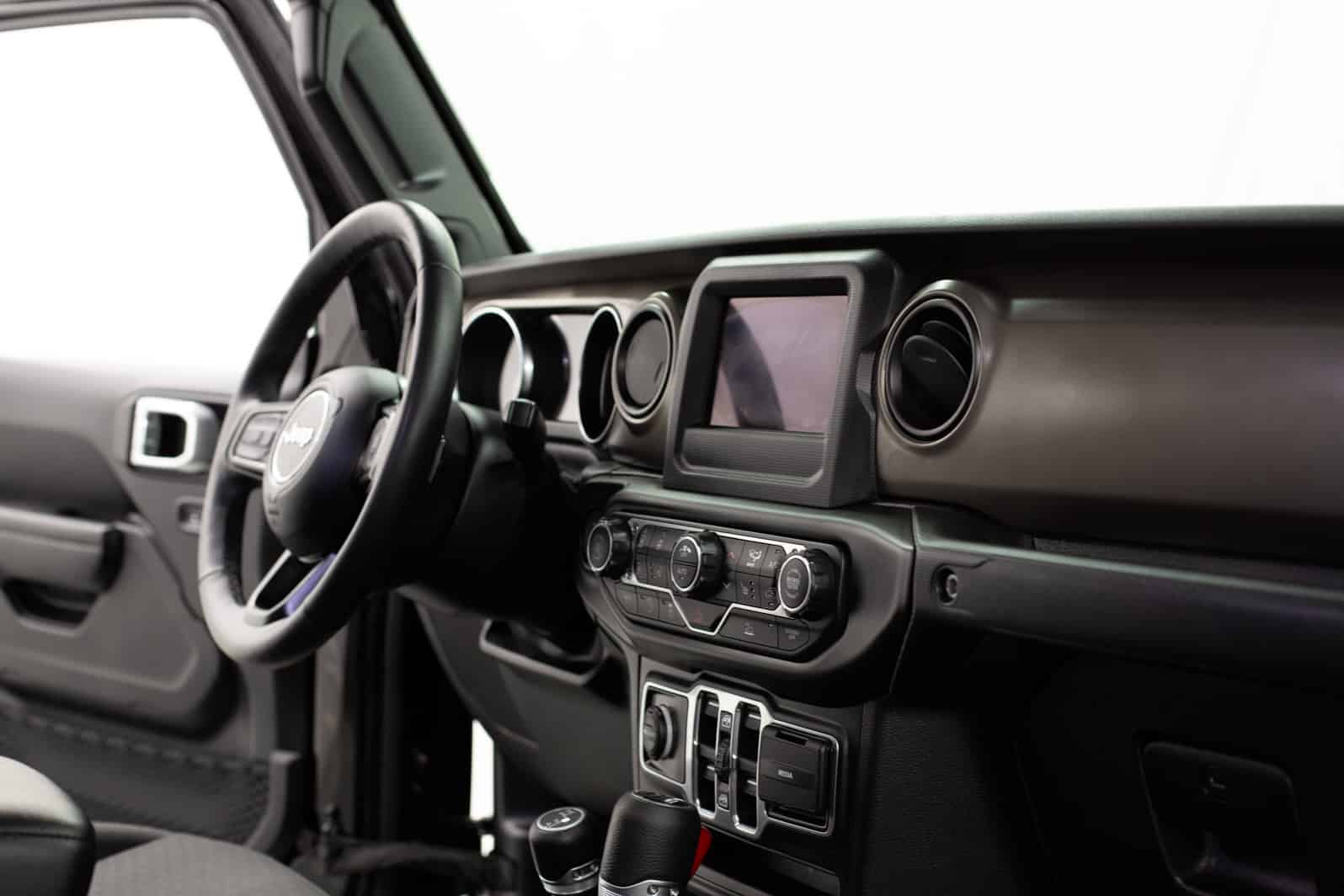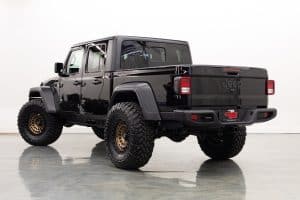 Vehicle Delivery

Available Everywhere
Everything we've said so far is great, but it wouldn't mean anything if we weren't able to get our vehicles to you. Thankfully, Ultimate Rides offers vehicle delivery for everyone. Not everyone has the luxury of a custom vehicle shop in their area. Even more rare is a shop that offers the same level of quality that we do. By ordering a vehicle from us and having it delivered, you can have access to a high quality custom Jeep Gladiator in no time.
Start by browsing the inventory available on our website. When you're ready, go ahead and call the Ultimate Rides office. We'll offer up some more details on the vehicles you have interest in, as well as more photos. We've worked our delivery process down to a fine science, and it's both easy and secure. When you're ready to buy, we can take care of the financing and delivery information right over the phone.
After that, it won't be long before your vehicle is heading out to you. You'll be able to opt for additional custom work, or we can send it over as-is. Either way, soon you'll be driving an amazing custom vehicle!
History of the Custom

Jeep Gladiator
It may seem like the Jeep Gladiator is a recent addition to the company's lineup, but that couldn't be further from the truth. In fact, the first Jeep Gladiator was released in 1962. It was a pickup truck that featured the same basic frame as the Jeep Wagoneer, a popular model at the time. The company continued to manufacture the Gladiator from that year all the way until 1988. Jeep dropped the Gladiator name for a while before eventually ceasing to manufacture the vehicle. The company was owned by Dodge at the time, who didn't want too much competition for their own line of pickup trucks. For 30 years, all that remained of the Jeep Gladiator were fond memories.
However, that was not to be the end for the truck. The model was revived just a couple of years ago. This time, it was made in the image of the Jeep Wrangler. It's the first Jeep pickup truck since 1992, and it has been an absolute hit. If you are a fan of the Jeep Wrangler, we have no doubt you'll adore what the Gladiator has to offer. It's a new spin on a classic, and we can't wait for you to get a better look. If you want to buy a custom Jeep Gladiator for yourself, just get in touch with us. We'll hook you up with all the extra features you want.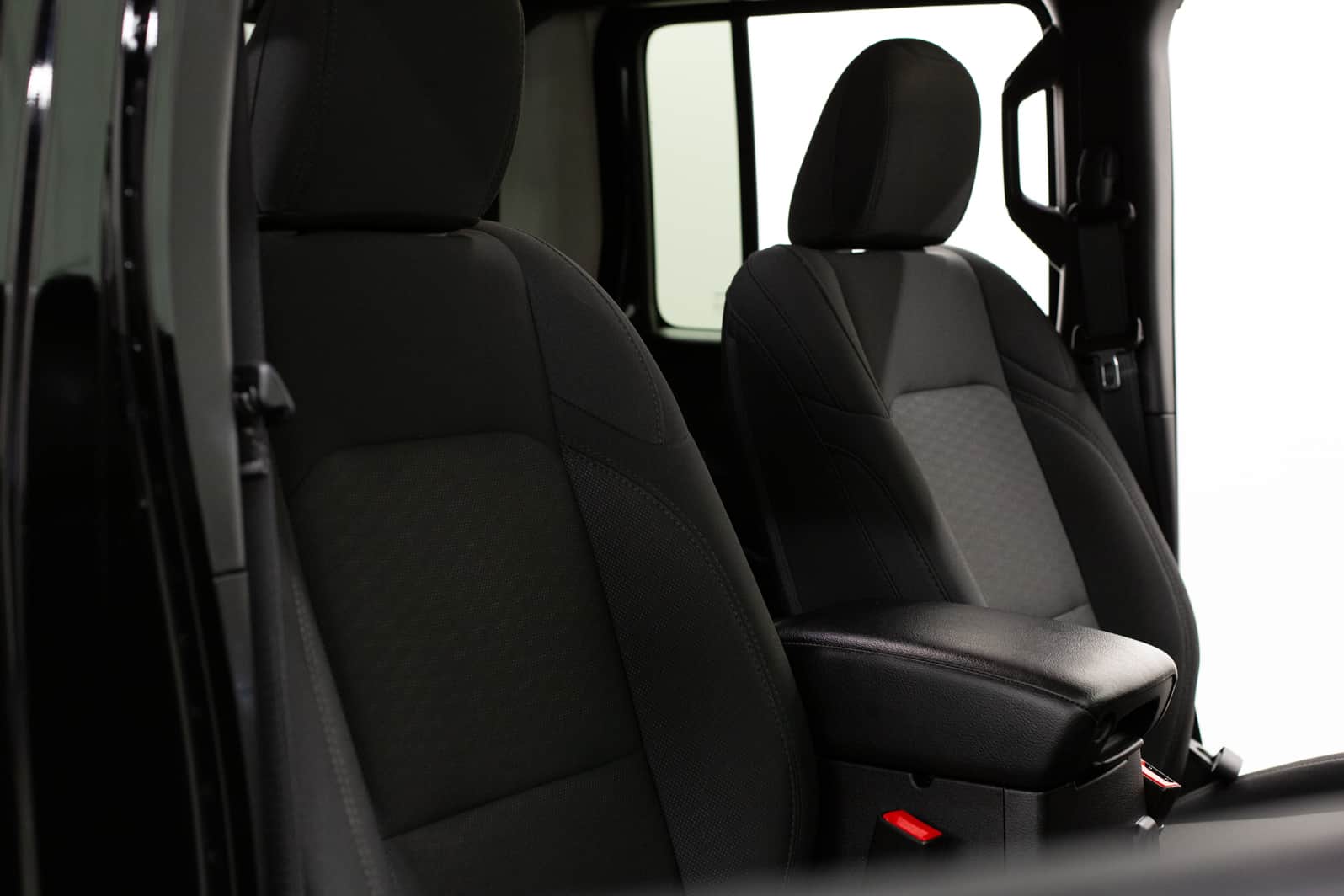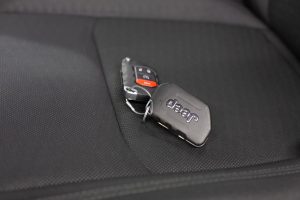 Reasons to Lift Your

Truck Suspension
Lifting vehicle suspension is not necessarily for everyone. However, you might be surprised at how fitting you find it. There's no denying this trend continues to grow in popularity every year. These days, it would be uncommon to drive along the highway for too long without spotting a lifted truck. But how do you decide if it's right for you? The answer is different for everyone, and the only way to find out for sure is by trying one out.
Adding on lifted suspension to your vehicle has a number of performance benefits. Many people simply prefer the feel of driving a lifted truck as well. It can be difficult to explain, but there are some not-so-subtle differences you'll find when driving. As for the performance enhancements, it mostly applies to off-road driving. A lift kit will provide increased ground clearance, helping you avoid hazards like rocks, bushes or even tree stumps. Additionally, you'll have a higher vantage point to see from while you drive. This can make it easier for you to see obstacles farther away.
At the end of the day, the most important thing (along with safety) is that you like the look and feel of your truck. Whether or not you want to lift your vehicle, Ultimate Rides will have options for you. Check out our inventory to find your next vehicle waiting!
At-Home Lift Kits vs.

Professional Installation
When considering a lift to your vehicle, there are a number of options you can choose from. You've likely heard about lift kits that you can buy and install on your own. These are definitely a viable option, but there are a few things you need to do first. Most importantly, you have to be careful when shopping. It's easy to get mixed up and buy a lift kit that won't fit your vehicle. Take extra care to ensure you pick up a kit that is compatible with your ride. On top of that, there are plenty of lift kits out there, but not all of them are created equal. Pay close attention to customer reviews and other indicators to make sure you're buying a reliable kit.
Installation is another aspect to think about. If you are an at-home mechanic, this likely won't be a big deal for you. However, if you don't have much or any experience working on vehicles, you may run into some problems. There is some specific equipment that's required on some kits, and it varies from product to product. Do your research to ensure that you can handle installation before you buy. You will also have the option of buying a kit on your own and bringing it to a professional. This can be an option, but keep in mind that at-home lift kits won't offer the same quality as genuinely lifting the vehicle suspension. The price point of a lift kit is usually a good indicator of quality. Just remember: you get what you pay for.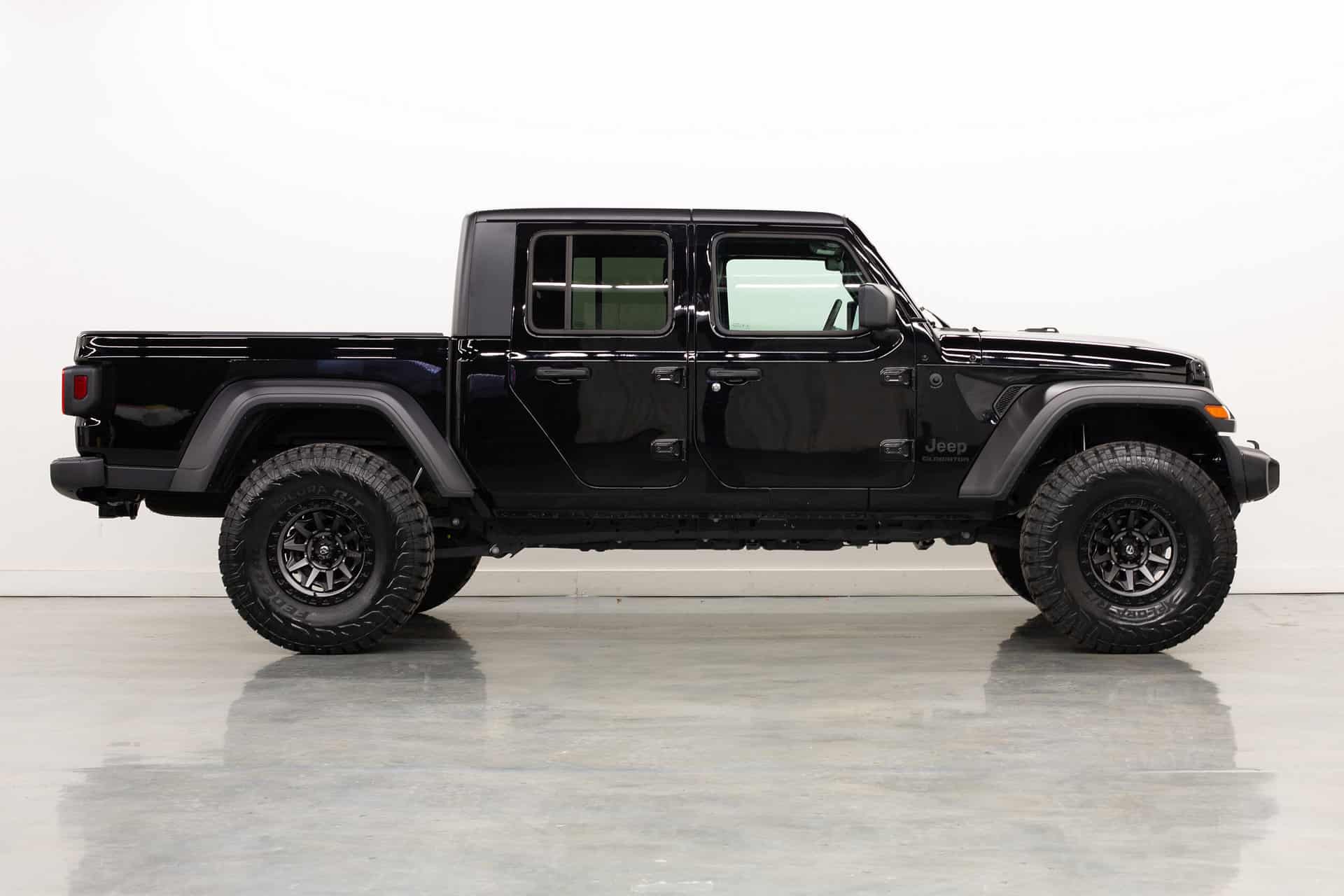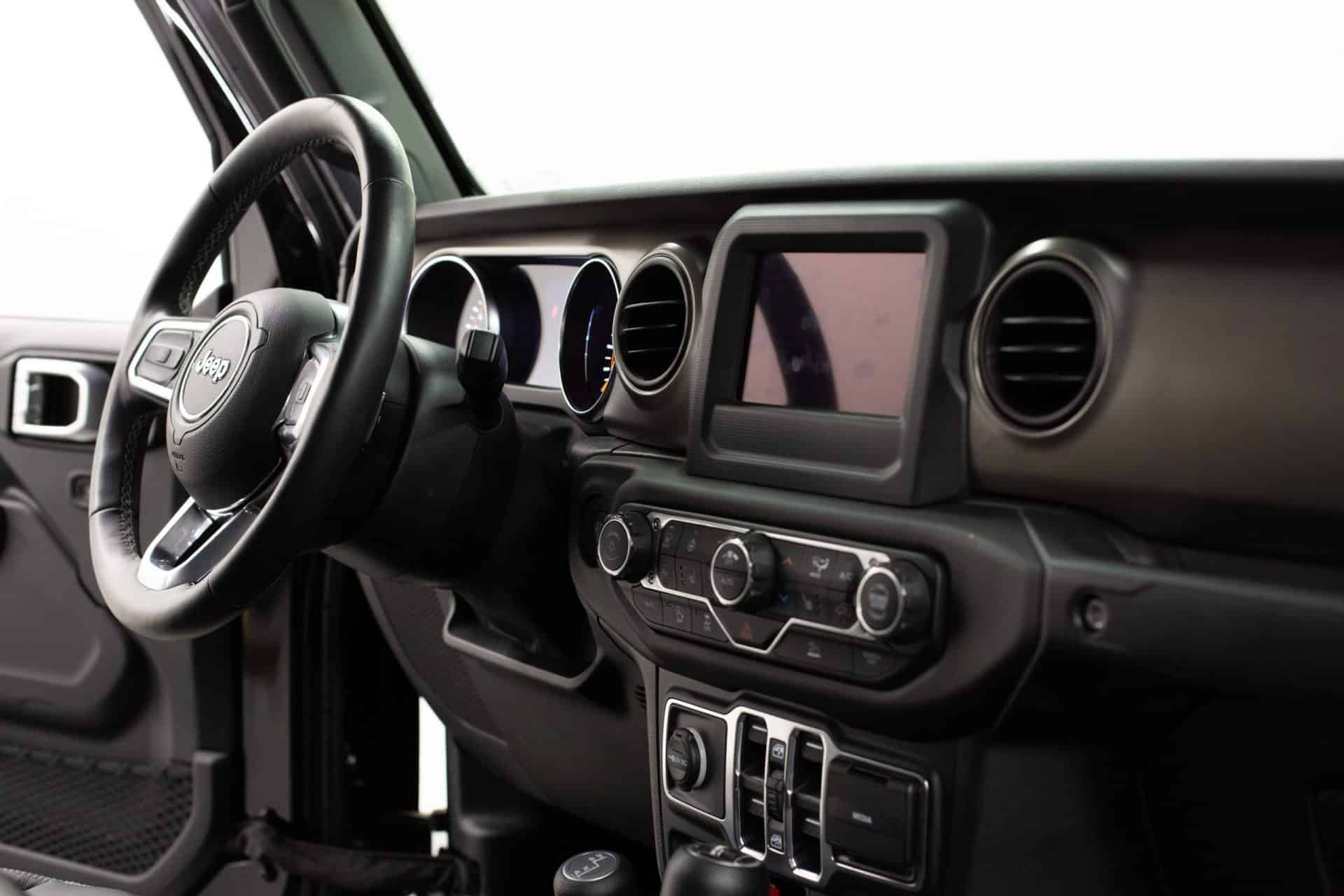 Accessories to Consider for a

Jeep Gladiator
Any time you buy a new truck, it's only natural to want to outfit it with some exciting accessories. With the Gladiator, there are a ton of different directions in which you could go. Some accessories are made for utility, while others seek to enhance your comfort. We want to go over some of the most useful and popular accessories so you can get an idea of what to look for after purchasing a Gladiator of your own. Check out some of these suggestions to make your vehicle even more personalized!
With any of these accessories, remember that you can have Ultimate Rides install them for you. If there's anything you want already on your vehicle when you pick it up (or when we deliver it), just let us know! We'll even install seat covers and other accessories for you.
Jeep Gladiator

Exterior Accessories
One of the first accessories we would recommend any pickup truck driver is a tonneau cover, or bed cover. These accessories have a very practical use, protecting your truck bed from the elements. Additionally, it's a great way to protect the contents of your bed from damage or theft. You'll have to choose between a hard cover, which offers more protection at a higher price, or a soft cover, for basic but affordable protection. Either way, it is a good investment if you wish to take care of your truck.
Additional accessories to consider buying include a truck bed cargo net, door sill protectors, or a set of roof rack crossbars. This last recommendation will let you haul travel trunks, kayaks, and other large objects with ease. One of the biggest benefits of owning a Gladiator is the level of utility available, and these accessories let you take full advantage of that. Additionally, it's never a bad idea to set up your Gladiator with some accessories that reveal parts of your personality. While decals and bumper stickers may not be for everyone, it's not a bad idea to consider!
Jeep Gladiator

Interior Accessories
Moving to the inside, there are plenty of features that will improve your day-to-day use of the vehicle. We'd go with a set of heavy-duty rubber floor mats to protect the carpeting of your Gladiator. Along those same lines, you may want to consider seat covers. They'll defend your upholstery from spills, dirt, dust and other issues. Plus, they can offer another way for you to customize the look of your ride. Yet another popular choice for almost any Jeep is a set of grab handles that attach to the upper bars of the vehicle. These will allow you and your passengers to climb in and out much easier. While that may not seem like a big deal on the surface, you'll definitely come to appreciate them over time.
From there, start thinking about other small accessories that can customize the way your Gladiator looks. There are minor things like covers for your air conditioning knobs, or more major changes such as a bright and comfortable steering wheel cover. It's also not necessarily a bad idea to pick up a screen protector for your touchscreen. This will protect it from scratches and other damage that tends to appear over time. No matter what accessories you choose, be sure to pick out some options that really speak to you!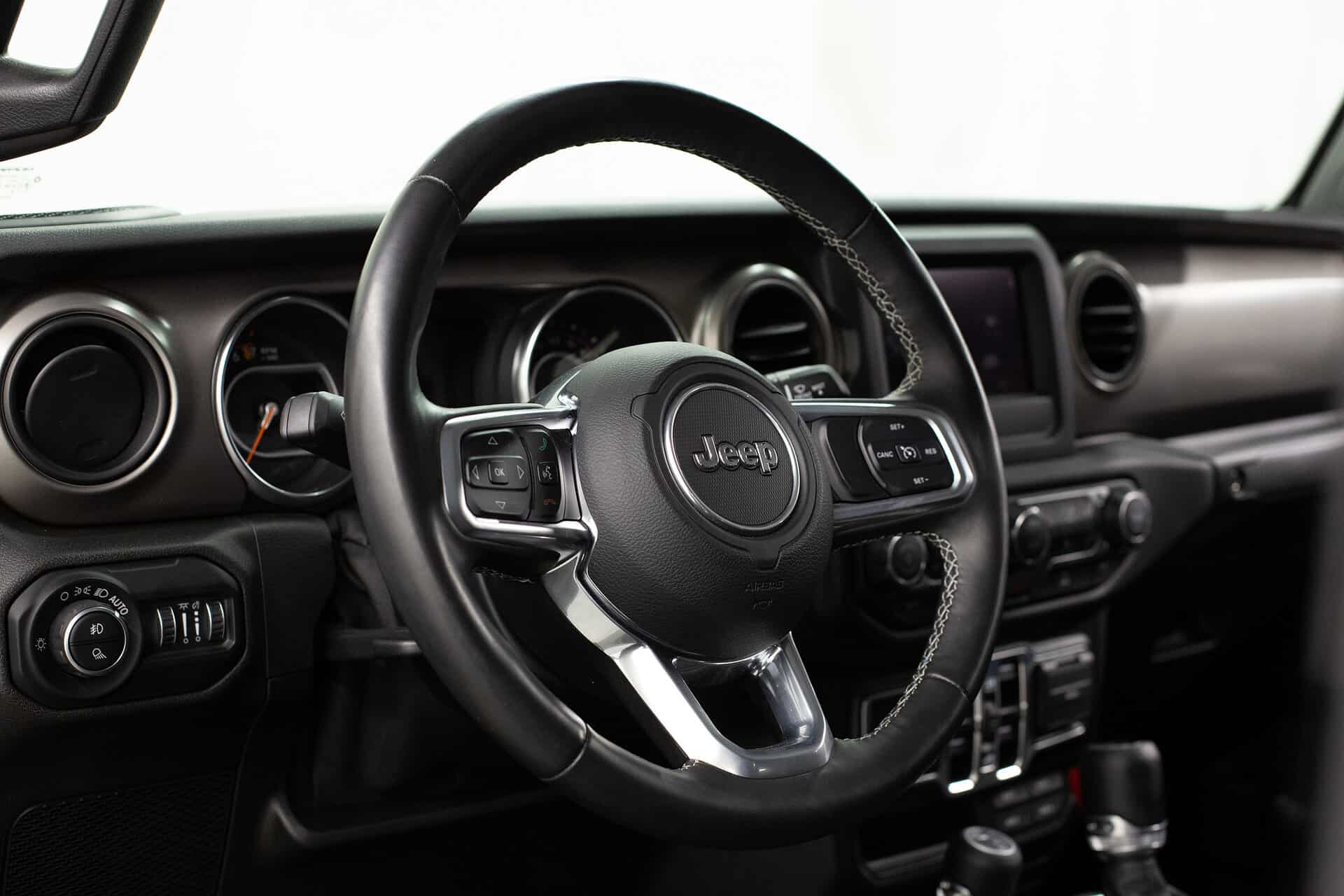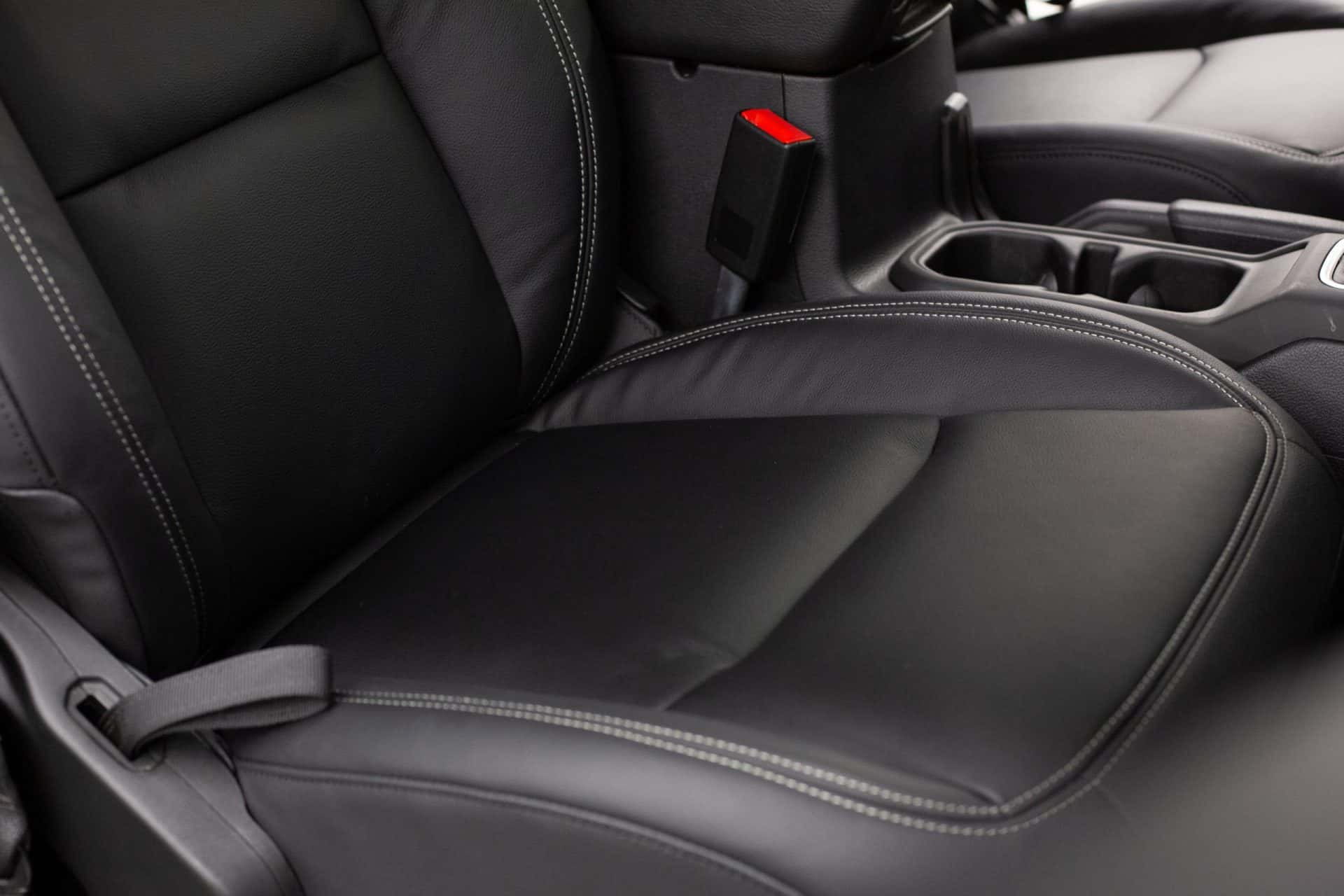 Jeep Gladiator

Feature Highlights
As with any vehicle, there are a number of different variations on the Gladiator floating around out there. Every model year has differences, and there are trim levels that break things down even further. In this section, we want to highlight some of the most exciting features that can be found on a custom Jeep Gladiator. However, these features may not be standard across all Gladiator models, so make sure to ask us if you want more details on a particular Gladiator we have for sale.
Standout Performance and Exterior Utility
The Gladiator excels in just about every category, from performance and exterior utility to comfort and safety. You can find this Jeep truck equipped with Tru-Lok® locking front and rear differentials for optimized traction and power delivery. The available Off-Road+ system lets you adjust your performance for whatever the situation calls for, and you'll have access to best-in-class towing capabilities.
As far as the vehicle's engine, you may have different options available depending on model year and trim level. One of the engines you can find is a 3.6L Pentastar V6, able to reach up to 285 horsepower and 260 lb.-ft. of torque. You could even find a camera system that shows the way ahead using advanced technology to help you avoid obstacles. No matter what kind of situation you're looking to tackle, you should be able to rely on the Gladiator.
A Modern Interior
On top of all that, you'll also find all the standard ways to connect your phone to the vehicle through Bluetooth, such as Apple CarPlay and Android Auto. With any Jeep, one of the most exciting choices is determining your top configuration. The Gladiator has an available soft top, two different hard tops to choose from, and of course you could always driving without a top on the truck. You can even take off the doors and lower the windshield if conditions are right! The Jeep Gladiator is the ultimate in customizing your pickup truck for any situation.
Some models of the pickup are even available with a Wi-Fi hotspot. Going camping and need to check your e-mail for work? This truck can help make it happen. Also available are lockable storage compartments inside the vehicle. These can be useful in a huge variety of situations, and like many of the features found on the Gladiator, can be really good just to have around in case you ever need them.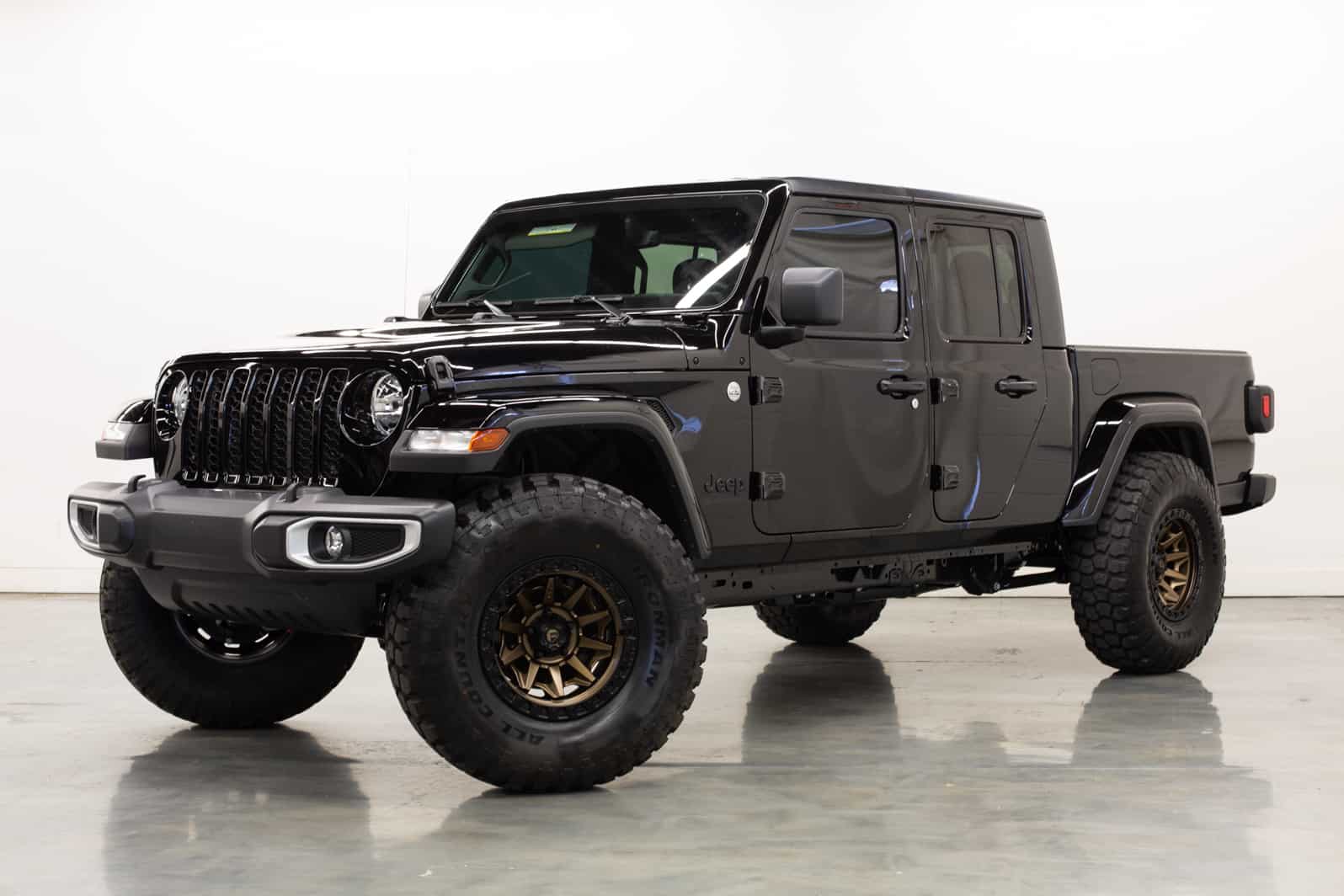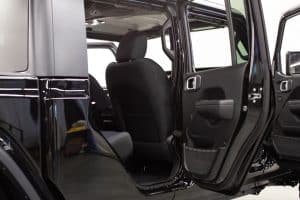 The Jeep Legacy:

A Deep Dive
If you've never felt the need to dig into the history of Jeep vehicles, we would definitely understand. History isn't everyone's favorite topic, but we believe there really are valuable lessons to be learned in our past. The history of Jeep is actually quite an interesting tale.
Wartime Beginnings
In the lead-up to World War II, the United States military was in desperate need of reliable 4×4 vehicles, and fast. With an incredibly tight deadline, they put out a call to auto companies around the country (with most centered in Detroit) to submit a prototype that the military could mass produce in time for the impending war. Only two companies initially submitted a prototype: Bantam Reconnaissance Car and Willys-Overland.
The military liked the Bantam design better, but didn't believe they were large enough to actually deliver what was needed for the war. They took the design and gave it to Willys, who modified it and made their own prototype. Additionally, Ford submitted a model of their own based on the initial design from Bantam. The military tested out both options, and eventually decided to use modified versions of both models. The Willys MB and the Ford GPW both saw action during World War II.
It was around this time that the term 'jeep' first came into the lexicon. The most widely believed origin is that the name simply came from mashing up the letters G.P., which stood for 'government purpose' or 'general purpose' depending on who you asked.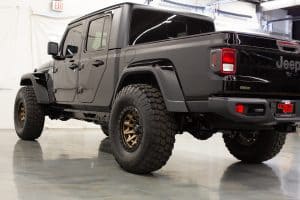 Post-War Advancement
Instead of making the switch back to regular consumer vehicles after World War II, Willys decided to stick with the 'jeep' style. Between 1946 and 1948, the company released three consumer vehicles that featured that distinctive style that had become popular in the years during the war. In 1953, Willys was acquired by a larger company called Kaiser Motors. They initially used the name Willys Motors before eventually calling themselves Kaiser-Jeep, making the Jeep title part of the company name for the first time. Kaiser-Jeep introduced the first Jeep Wagoneer, along with a long list of other models. The Gladiator was introduced in 1962, and existed in that form until the next company took control and changed the name.
Over those years, the Jeep brand increased and then waned in popularity. This allowed larger company AMC to purchase Kaiser-Jeep in 1960. Are you started to see a trend here of larger and larger companies taking over? AMC controlled Jeep from 1970 through 1987, and in that time they built a mighty empire of vehicles. In those years, models like the Cherokee came into production. These are the vehicles that really made a name for the Jeep brand around the United States and across the globe.
Chrysler Takes Over
In 1987, just shortly after Jeep released the first Wrangler, Chrysler bought the company. This kicked off arguably the biggest boom period for the brand, which Chrysler has managed to turn into one of the country's top vehicle options consistently. The continued success of the Wrangler and Cherokee, along with the introduction of the Grand Cherokee, catapulted Jeep into a powerhouse over the course of the 1990's. While the ownership of Chrysler would undergo some major shifts in the resulting years, the Jeep brand has maintained quality consistency.
Over the last 20 years, there has been no denying the mainstream success of Jeep. The four-door Jeep Wrangler Unlimited has blown up in popularity. The Jeep Gladiator is one of the hottest new vehicles of the last several years. There's even a thriving underground market for classic Jeep vehicles. No matter what kind of ride you're looking for, you can probably find a Jeep that suits you.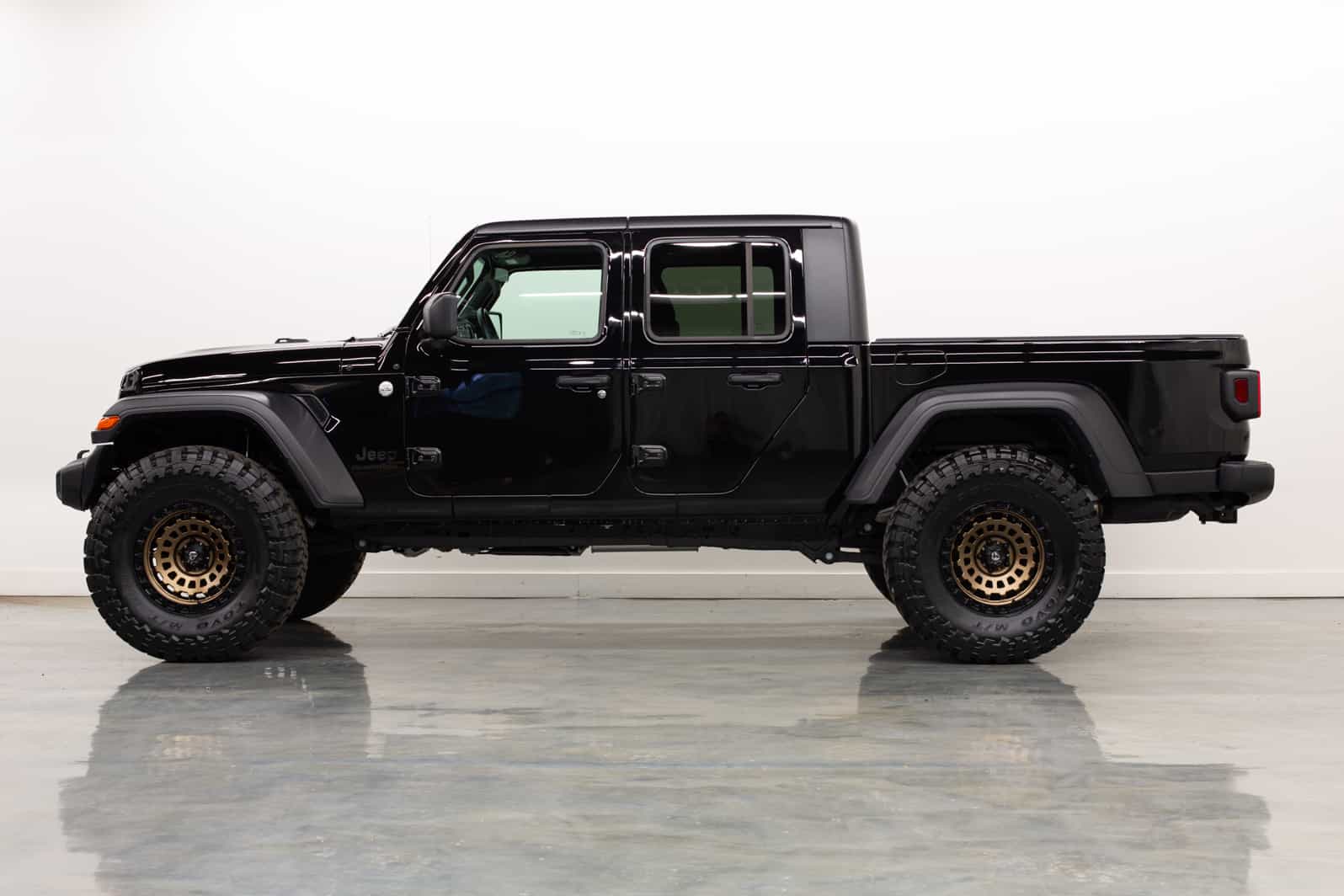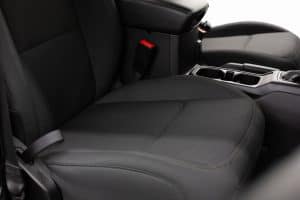 Vehicle Maintenance, Detailing and

Repairs
Along with everything else we've shared with you, Ultimate Rides also offers a number of other services. That includes detailing, maintenance and repair for your vehicle. We have full confidence that our team has some of the most talented technicians in the country today. Additionally, we know it can be hard to find a mechanic that you can trust. At Ultimate Rides, we aim to fill that need. Our team can handle all kinds of jobs, from big to small. If there's something wrong with your vehicle, we're just one quick phone call away. From there, you'll be able to drop your vehicle off. And don't worry about being without a ride for too long, because we work quick!
From something small like a tune-up to more major work such as transmission repairs, you can count on us. If you aren't quite sure what the problem is but you know something is wrong with your vehicle, we can also diagnose issues. Our rates are fair, and the quality of our work is absolutely top-notch. Trust us to take care of your vehicle.
You will also love our detailing service. Whether it's a special occasion, or just about time you got your vehicle clean, we can help. Inside and out, we'll have your vehicle looking as good as ever. For a price quote, or to set up an appointment, just reach out to Ultimate Rides over the phone.
Ultimate Rides Covers

All Vehicle Needs
Now you know about Ultimate Rides! No matter where you are, we can provide you with an amazing custom vehicle. On top of that, you won't have to deal with unsavory auto dealers or be squeezed for every penny. We're a family business, and we aim to be as open and transparent with our customers as possible. If you are tired of the same old experience buying a vehicle, you can expect something better from us. Plus, you can rely on us no matter where you live.
To get in touch with us over the phone, you can contact Ultimate Rides at 815-634-3900. If you're in the Chicago area and would like to visit our office, you'll find us at 38 W. Division St., Coal City, IL 60416. That's only about an hour south of the city, so we are right in the backyard of one of America's favorite towns. Come take a look at our inventory to find your dream vehicle! The Gladiator is an excellent choice, and we can customize it however you like.
---
Two Brothers With a Dream

,

Building The Best Ultimate Rides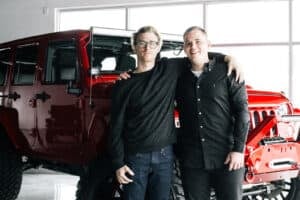 Ultimate Rides consists of two brothers who have been buying and selling custom vehicles for over ten years. Selling lifted trucks by day and writing these awesome reviews by night! They started their Ultimate Rides journey with a third brother Jake, who was a big part of building the business they have today. In 2016 Jake passed away and losing their brother was the hardest thing they ever had to deal with. Even though they had a tragic loss they plan to continue to set a new trend for the auto industry, keeping customers number one. Pushing the envelope on the lifted truck market, these guys love researching and learning about everything in the auto industry!
 — Nick and Alex Bulanda, Founders of Ultimate Rides