Custom Lifted Trucks for Sale in Alabama
Drive Through Alabama in a

Custom Pickup Truck
Alabama lies in the heart of the American South, and as you might expect, it offers some truly astonishing natural beauty to take in. From mountainous national forests like Talladega to the beautiful coastline of the Gulf of Mexico, there's so much to explore in this state. You can even check out a unique landmark by visiting the Wetumpka Impact Crater, the location of a meteorite crash that left a permanent mark on the earth.
No matter where you decide to go, it can always help to have a reliable truck to get you there. Alabama drivers are encouraged to check out our lifted pickup truck options here at Ultimate Rides. With it, you'll be able to easily navigate the state's highways and roads. Plus, a suspension lift even makes driving off-road much more manageable. Take a look through this guide to learn more about finding lifted trucks for sale in Alabama! We're confident we have the right options waiting for you in our inventory.
Ultimate Rides is the Destination for Lifted Trucks for Sale in

Alabama
Though we are located a few states to the north, Ultimate Rides is still the place to buy your next truck. Not everyone has a custom auto dealer in their hometown or surrounding area. We're able to offer access to these incredible trucks through our delivery service. We'll be able to ship out one of our custom trucks to you in no time. Just give us a call and we can go through the buying process together. You will have a chance to customize the vehicle even further before we send it out too! We offer a wide range of accessories and modifications, from lifted suspension to custom wheels to LED headlights and beyond.
Along with all of that, you'll also find that our inventory is made up entirely of rust-free vehicles. We go out of our way to ensure our inventory consists of the highest-quality vehicles that we can find. Additionally, we treat every one of our customers (and prospective customers) with the respect that we know they deserve. There are many things that set us apart from your everyday local auto dealer, and you can learn more by reading through this page. When you're ready, be sure to get in touch with someone from our team for the best lifted trucks for sale in Alabama!
Find a Truck That's Rust-Free and

Ready to Drive
If you're buying your next vehicle, you want something that's going to last a good long while. One of the best indicators for how well a used vehicle has been taken care of is the lack of rust. Nobody wants to drive a rust bucket, but it goes even beyond that. If you find rust, there's a good chance there may be some other underlying issues present.
That's why Ultimate Rides specifically seeks out models that don't have any corrosion present. Our lifted trucks for sale in Alabama are all in good shape, and that's just one of the reasons so many customers choose us. We're proud to offer a high caliber of vehicle, and that's not changing any time soon.
The process of finding these vehicles consists of sending our buyers out to the warmest parts of the country. In the north, where we're located, rust is incredibly common due to snow and salted roads. Our buyers find the options that work for us and bring them back so we can get them ready for you.
We'll Ship a Custom Vehicle

Straight to Your Door
Ultimate Rides is a provider of custom vehicles to buyers from all over the United States, and even beyond our borders. We understand that not everyone has a custom shop in their own area, or at least one that they know they can count on. We're here to provide exactly that, no matter where you live. We recommend you begin by browsing the inventory here in our website. There you can get a look at all the vehicles we currently have available.
From there, just give our office a call. Our team will be able to easily walk you through the rest of the process, from financing to shipping. You'll also be able to choose if you want any additional customizations on the vehicle before we send it out. After we get all the details together, you can decide if you want to pay for shipping now, or finance the cost. If you do finance it, you'll simply pay a little bit more on your monthly payment. This makes our shipping even more affordable, allowing it for just about everyone. After that, it shouldn't be long before the vehicle arrives!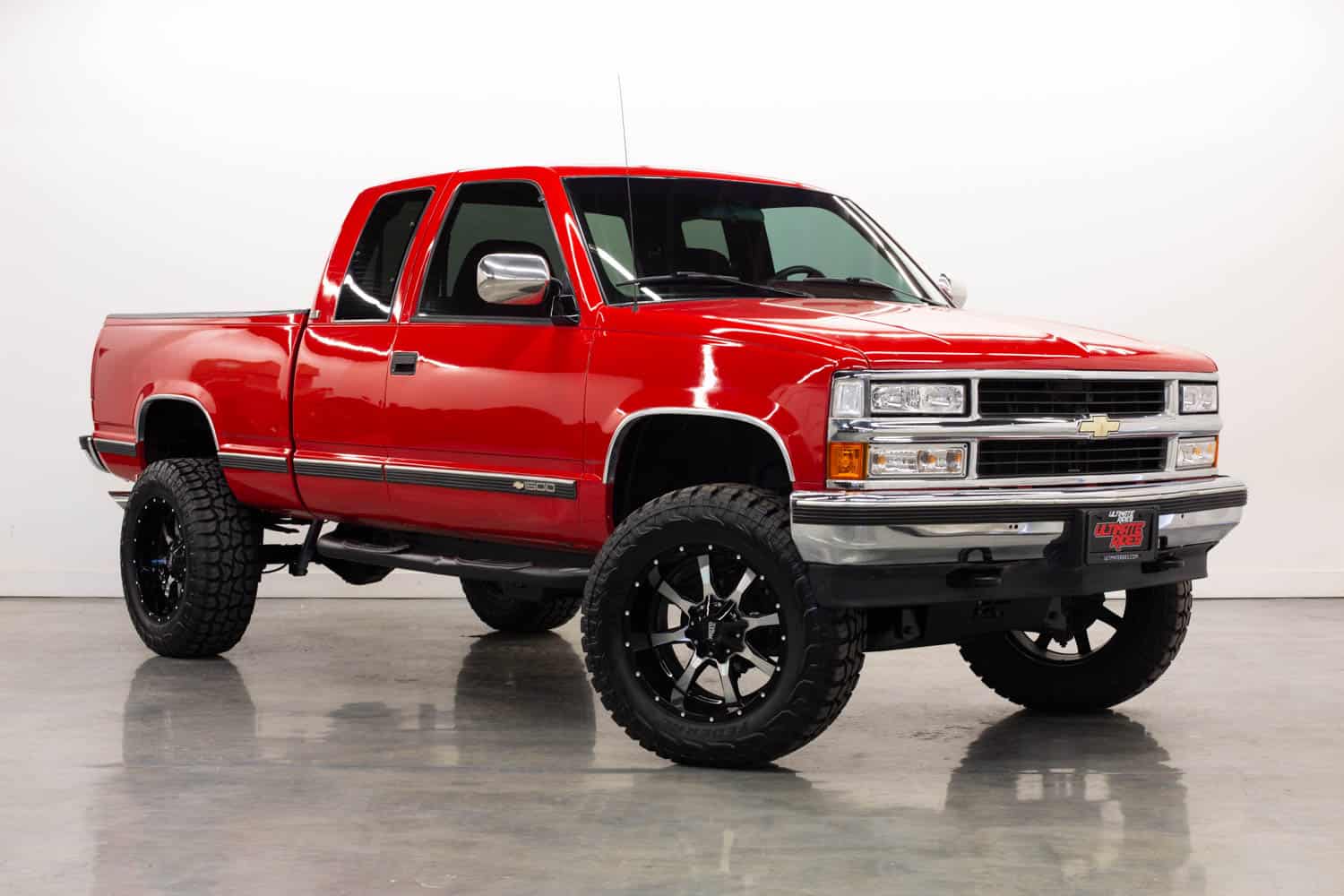 Custom Vehicles Built at

Ultimate Rides
One of the most exciting aspects of shopping at Ultimate Rides is the ability to customize a vehicle any way you want. We've got our very own lift center, featuring a staff of expert vehicle technicians. Our team is ASE-certified, and has plenty of experience customizing vehicles. No matter what you're looking for, we are confident that we can build it for you.
We offer a wide range of accessories and installation for our lifted trucks for sale in Alabama, from running boards and custom tires to lighting and sound setups. Contact our office and someone from the team will be able to fill you in on everything we can offer. You'll even have the ability to finance the cost, once again allowing you to pay it off over time with your vehicle. We want to provide you with your perfect ride, and we believe this is the best way to do it.
A Dealership That Puts the

Customer First
Too many auto dealerships out there are out to make a profit first and foremost without even thinking of the customer. Here at Ultimate Rides, we know for a fact that we can succeed as a business by offering you the best service possible. When you call or stop by our office, a member of our team will be here to assist you through every step of the process. If you've got questions, we've confident we have the answers for you. Our customers are important to us, and that is probably why we have so many regulars.
When you buy a vehicle from Ultimate Rides, you can be confident that it will last for a long time to come. However, when it's finally time to upgrade, you'll know where to go to find the best vehicles around. We have excellent reviews on Google, and that's because we truly work our hardest to ensure you're satisfied.
We even have the ability to search for specific vehicles for our customers. If there is a make, model and model year that you want but cannot find, let us know. With a small deposit, our team will go out searching for the vehicle. As soon as we locate it and get it back to our HQ, we'll let you know! You'll still be able to customize the vehicle, and we'll send it out as soon as it's ready.
Get in Touch with Us to Find

Your Next Truck
Do you like the sound of buying from Ultimate Rides? You're not alone! Get in touch with us today to find out all about our inventory, including some truly awesome lifted trucks for sale in Alabama. If you have any questions for us, or you're ready to get started, you can reach out to 815-634-3900 for assistance. If you ever find yourself in the Chicago area, you can visit Ultimate Rides at 38 W. Division St., Coal City, IL 60416.
---
Two Brothers With a Dream

,

Building The Best Ultimate Rides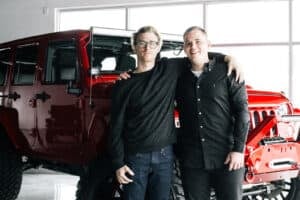 Ultimate Rides consists of two brothers who have been buying and selling custom vehicles for over ten years. Selling lifted trucks by day and writing these awesome reviews by night! They started their Ultimate Rides journey with a third brother Jake, who was a big part of building the business they have today. In 2016 Jake passed away and losing their brother was the hardest thing they ever had to deal with. Even though they had a tragic loss they plan to continue to set a new trend for the auto industry, keeping customers number one. Pushing the envelope on the lifted truck market, these guys love researching and learning about everything in the auto industry!
 — Nick and Alex Bulanda, Founders of Ultimate Rides