Custom Lifted Trucks Sale at Ultimate Rides
Visit Ultimate Rides for a

Custom Lifted Trucks Sale
Every so often, the time comes for you to shop for your next vehicle. If you're going to be looking around for a custom lifted pickup truck, Ultimate Rides is the place for you. We're located in the heart of the United States, about one hour south of Chicago, making us within driving distance of much of the country. However, we also have easily accessible vehicle delivery ready and waiting for you. If you want to find a custom lifted trucks sale that has the kind of vehicles you're looking for, we highly encourage you to check out our inventory. We specialize in providing customers from all over with high-quality custom trucks. Whether you know exactly what you want, or you're still figuring it out, our team can assist you.
We've heard from many people who used to get excited when it was time to shop for their next vehicle. Over the years, however, that passion has been worn down by bad experiences with auto dealers. You won't have to worry about that at Ultimate Rides. We aren't out to swindle anyone. Here you'll find a business that's completely up-front about its product, and offers the absolute best customer service experience that we can. If this sounds like it might be the right place for you to find your next truck, read on to learn more about the amazing team here at Ultimate Rides!
Find Unmatched Customer Service at

Ultimate Rides
Over our years as a business, we have worked incredibly hard to build a name for ourselves. We've done this through the quality of our inventory, as well as the way we treat our customers. We believe that too many customers have gotten the short end of the stick when it comes to buying a vehicle in recent years. Many auto dealers are simply out there to make a quick buck, and due to that, our industry has earned itself a bit of a negative reputation. At Ultimate Rides, we want that to change. We believe it's our actions that can do it, and that's why we've worked so hard over the years to provide an amazing customer service experience.
It all starts with the moment you give us a call or step through our doors. You'll be greeted by a friendly and knowledgeable member of our team, who will guide you through the process of purchasing a vehicle from us. Some folks come to us without any idea of what they want, while others already have every single detail in their mind before they arrive. Either way, somebody from Ultimate Rides will be able to answer your questions, and hopefully match you up with the perfect vehicle. Our inventory is unlike anything else out there, and we're always eager to show off our rides! You'll be treated like a VIP, and by the time we're done, you should be all set with the right truck.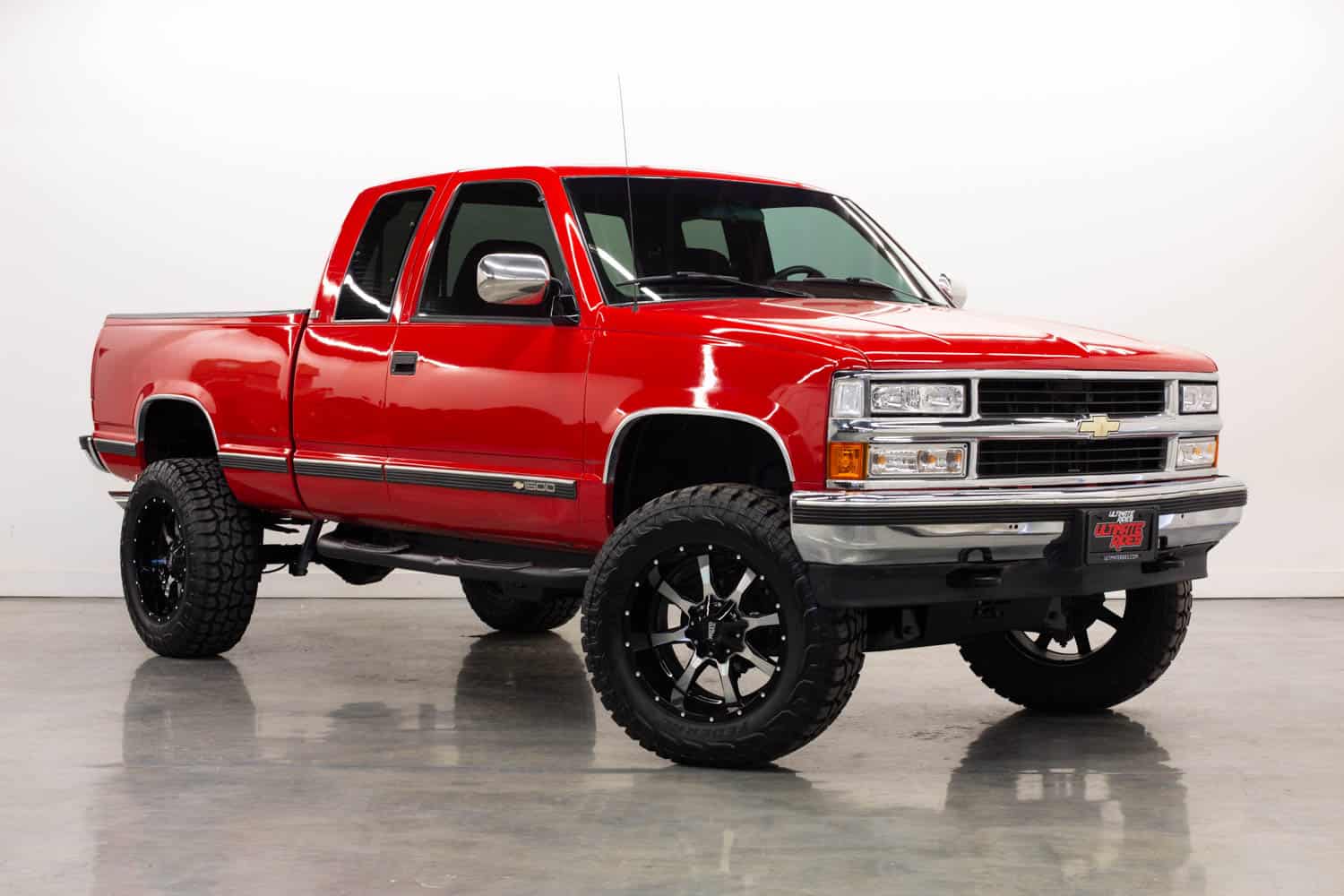 Our Inventory is

Completely Free of Rust
One of the main things that help our vehicles stand out from your everyday auto dealer is the fact that each and every model is totally free of rust damage and corrosion. You should know how important this is, especially if you're from the Midwest or Northern states. Winters can wreak havoc on a vehicle, creating rust damage in only a short time. At Ultimate Rides, we believe that anyone buying a vehicle should have the opportunity to avoid rust. Our vehicles are closely inspected to ensure that they meet our high standards. That means you can be sure of exactly what it is you're driving home.
You may be wondering how we're able to accomplish this when we're located in a place with harsh winters. It's not always easy, but we go out of our way to bring vehicles back to our HQ from warmer areas of the country, like California and New Mexico. The vehicles in these regions don't have to undergo the same kind of rough conditions. Our buyers head out there to find the models that best suit our needs, give them a close look over, and then send them back to our office and lift center for further inspection! That is how we're able to offer such a high level of quality to our customers.
The quality of our vehicles is important to us. It's a huge part of where our great reputation comes from. If you have any questions about our custom lifted trucks sale, please feel free to reach out to our team and someone will be glad to answer them for you.
Customize Any Vehicle in the Ultimate Rides

Lift Center
One of the main advantages of shopping with Ultimate Rides is the ability to customize any vehicle you find in our inventory. Most of the vehicles you will find here have already received some custom work from our team, such as lifted suspension or a new lighting setup. However, oftentimes our customers want to make a few adjustments before they take possession of the vehicle. Our team is always happy to comply.
You'll be able to finance any work you have done right alongside your vehicle. This will allow you to pay them off together in a simple manner. At Ultimate Rides, there's no denying that lifting suspension is a specialty of ours. Our team has tons of experience installing lift kits, and we'd even say that we're the best around. That should reassure anyone thinking about getting this work done that we can make it happen safely and in a timely manner.
If a lift kit is not what you're looking for, have no fear. We offer a huge range of custom features, from custom tires to performance chips, running boards to a light bar up top. If there's something you want custom-made for your vehicle, ask us. We'll be able to tell you if we can make it a reality! It's just another one of the reasons customers love shopping with us.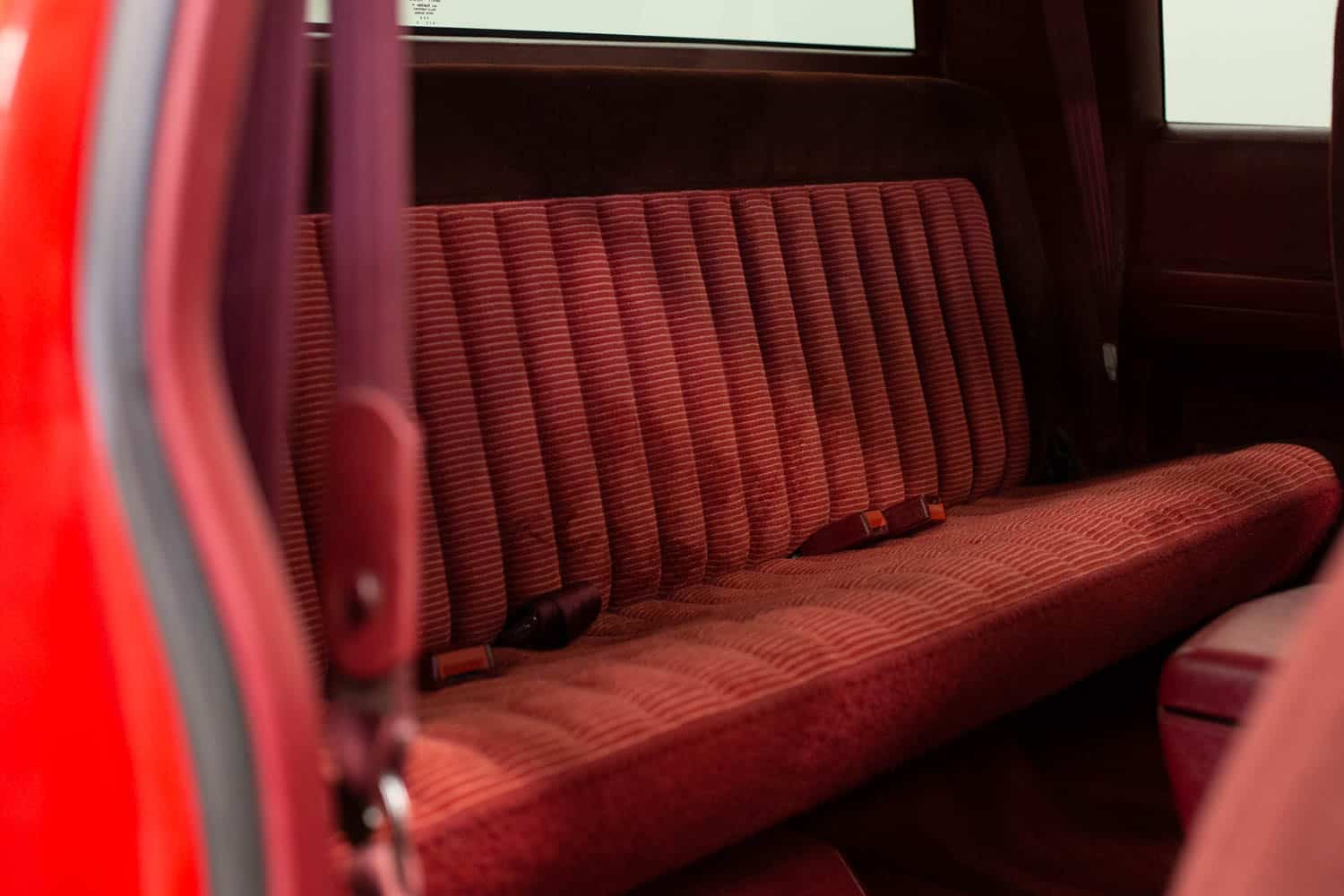 Vehicle Delivery That

Works for You!
One aspect of Ultimate Rides that customers everywhere love is our ability to delivery vehicles. We believe we're one of the best places around to find a custom lifted trucks sale, and that's why it's important to us that buyers everywhere have access to our vehicles. Not only is our vehicle delivery easy to arrange, but it's also affordable. Just start by giving our office a call. We'll be able to walk you through the whole process, helping you find the vehicle you need and taking care of all the details. You'll still have the option to customize the vehicle in our shop before you buy, or we can ship it out as is.
Once again, you'll be able to choose whether you'd like to cover the cost of delivery now, or finance it along with your vehicle. This makes delivery an option even for those who thought they may not be able to afford it right away. At Ultimate Rides, we are all about making the buying process easier and more straightforward, so whichever way you prefer works for us. If you have any questions, just let us know and we can take care of that for you!
The Advantages of Driving a

Custom Pickup Truck
There are a number of reasons why someone might want to customize their vehicle. Sometimes people just want an upgraded look, making their vehicle stand out from the pack. Other times, there are some tangible performance upgrades that make driving easier or simply more enjoyable. Whatever it may be, there's no denying that custom pickups are becoming more and more popular out on America's roadways.
One of the most common modifications you'll find is lifted suspension. If you are a driver who likes to take their truck off-road, a suspension lift could be exactly what you need. It'll raise the body of your truck up, helping avoid rocks and other stuff that can get in the way and damage your ride. On top of that, you'll also have a higher vantage point to see from, helping you spot hazards and obstacles from farther away. Additionally, a lift kit can just improve off-road handling overall.
If you'd like to find out more about the kind of customization options available at Ultimate Rides, give our team a shout. We can go over all the different choices with you, allowing you to determine what is best for your situation.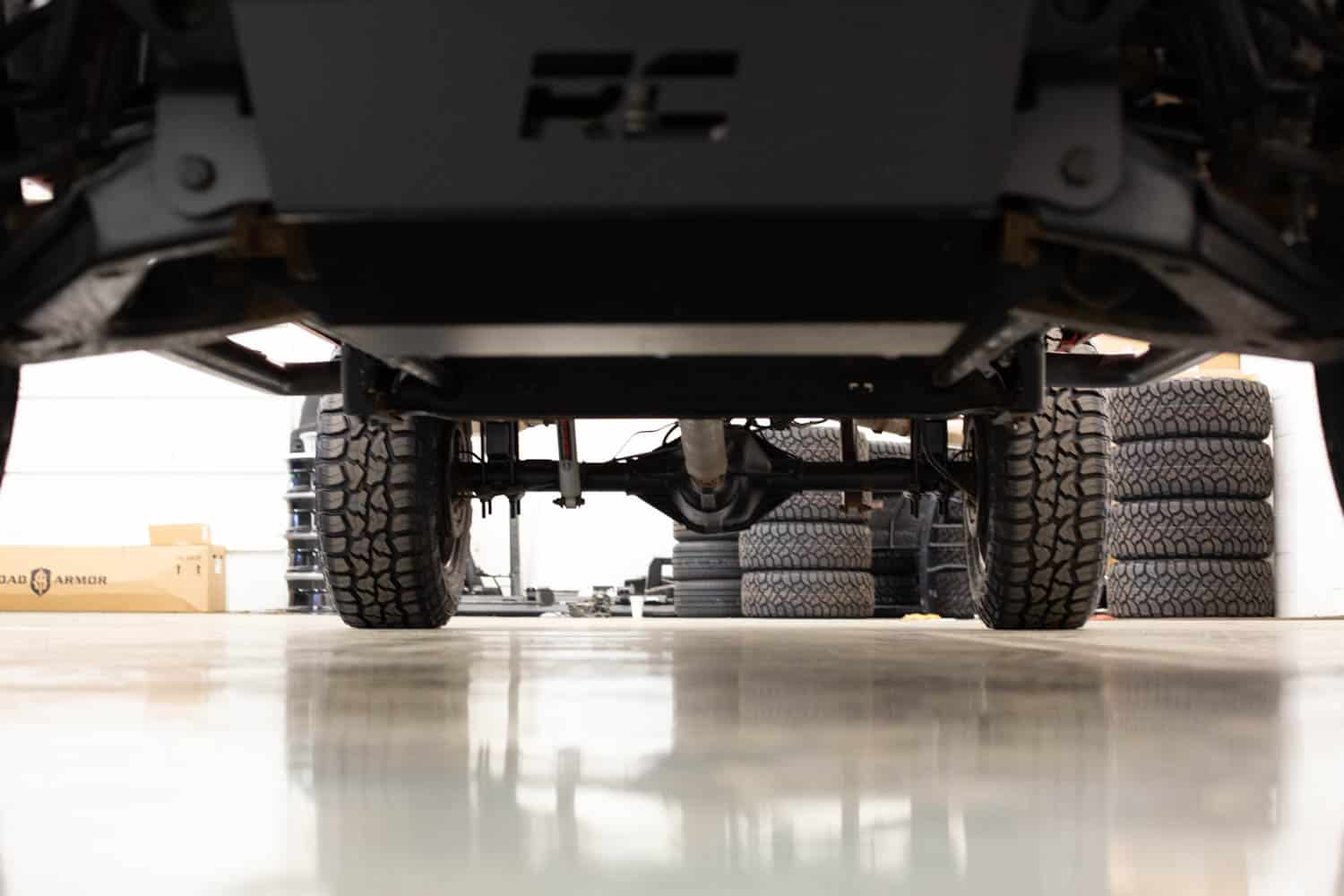 Vehicle Repair and Maintenance

Available Now
At Ultimate Rides, we do more than just sell vehicles. You can also come to us if your current ride needs maintenance or a repair. Our team is ASE-certified, and we can handle any kind of job you have for us. Whether you need something simple like a tune-up or oil change, or a major repair job such as transmission replacement, Ultimate Rides can help you out. It doesn't matter whether or not the vehicle was purchased from here. We can get it back into the shape you need your vehicle to be in. There's a reason we have so many customers who have been returning to us for years. Ultimate Rides is the place for excellent vehicle work.
Along with standard maintenance and repair services, you can also bring your vehicle to us for modification. If you feel like now is not the right time for you to buy your next truck, but you still want some of the custom features we told you about today, don't worry. You can bring your vehicle to us and we'll install it for a fair price. You'll have your vehicle back before too long, and it should look and drive better than before.
Ultimate Rides Offers a

Wide Variety of Trucks
You can find a vast assortment of vehicles waiting for you at Ultimate Rides, especially pickup trucks. Whether you are searching for a 2021 Ford F-150 or a classic Chevy Silverado, come take a look at what we have to offer. You might be surprised as the wide range of vehicles you find. Plus, you won't be out of luck if we don't happen to have the model you're in search of. With a small deposit to ensure you don't change your mind on us, our team will go out and search for the specific vehicle you want. Once found, we'll bring it back to our shop and get it ready for you to come pick up. We will always go above and beyond for our customers, and this is just one example of that.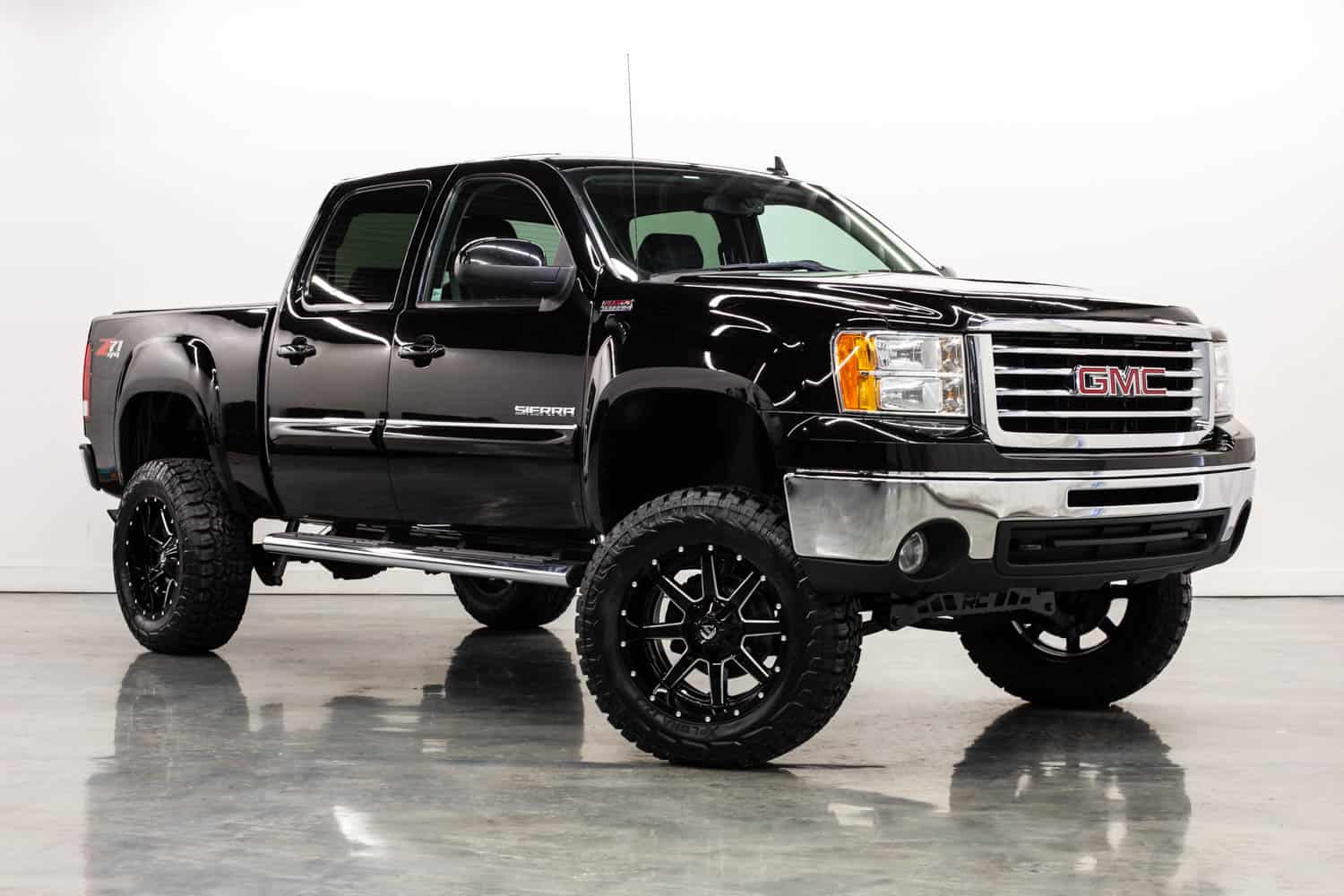 Final

Thoughts
Does it sound like your next vehicle could be waiting at Ultimate Rides with our custom lifted trucks sale? We think so too! If you're in the Chicago area, please feel free to stop by our office at 38 W. Division St., Coal City, IL 60416. You can have a chat with our team and we'll help you find the right truck. If you're not in the area, go ahead and call Ultimate Rides at 815-634-3900. It's just a matter of time before we line you up with an amazing custom pickup truck!
---
Two Brothers With a Dream

,

Building The Best Ultimate Rides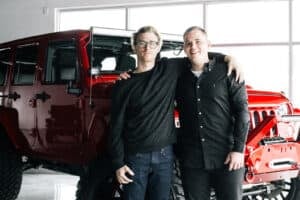 Ultimate Rides consists of two brothers who have been buying and selling custom vehicles for over ten years. Selling lifted trucks by day and writing these awesome reviews by night! They started their Ultimate Rides journey with a third brother Jake, who was a big part of building the business they have today. In 2016 Jake passed away and losing their brother was the hardest thing they ever had to deal with. Even though they had a tragic loss they plan to continue to set a new trend for the auto industry, keeping customers number one. Pushing the envelope on the lifted truck market, these guys love researching and learning about everything in the auto industry!
 — Nick and Alex Bulanda, Founders of Ultimate Rides