Dealerships with Lifted Trucks | Ultimate Rides Truck Dealer
A Dealership That Offers New and Used Lifted Vehicles
When searching for a custom lifted truck, finding the right dealership can sometimes be a challenge. It can be hard to find models that don't include rust damage or too much wear and tear, and it's often impossible to tell where the upgrade work has been completed and if it is trustworthy. When you choose Ultimate Rides, none of that has to be a worry. All of our upgrade work is completed in-house by our expert technicians, and each truck has been handpicked for its quality. Finding the right lifted pickup truck dealer doesn't have to stress you out. Just read about what Ultimate Rides has to offer, and get in contact with our team when you're ready to take the first steps towards buying one of our impressive vehicles.
You won't even have to worry about your distance from our dealership. With our simple shipping process, we can get a truck out to you within a matter of days. You'll also have a chance to fully customize any of our lifted trucks however you'd like, all with financing available. Check out our inventory page to see if anything catches your eye. From there, reach out to Ultimate Rides over the phone or you can even come see us at our office to start driving a special custom truck soon.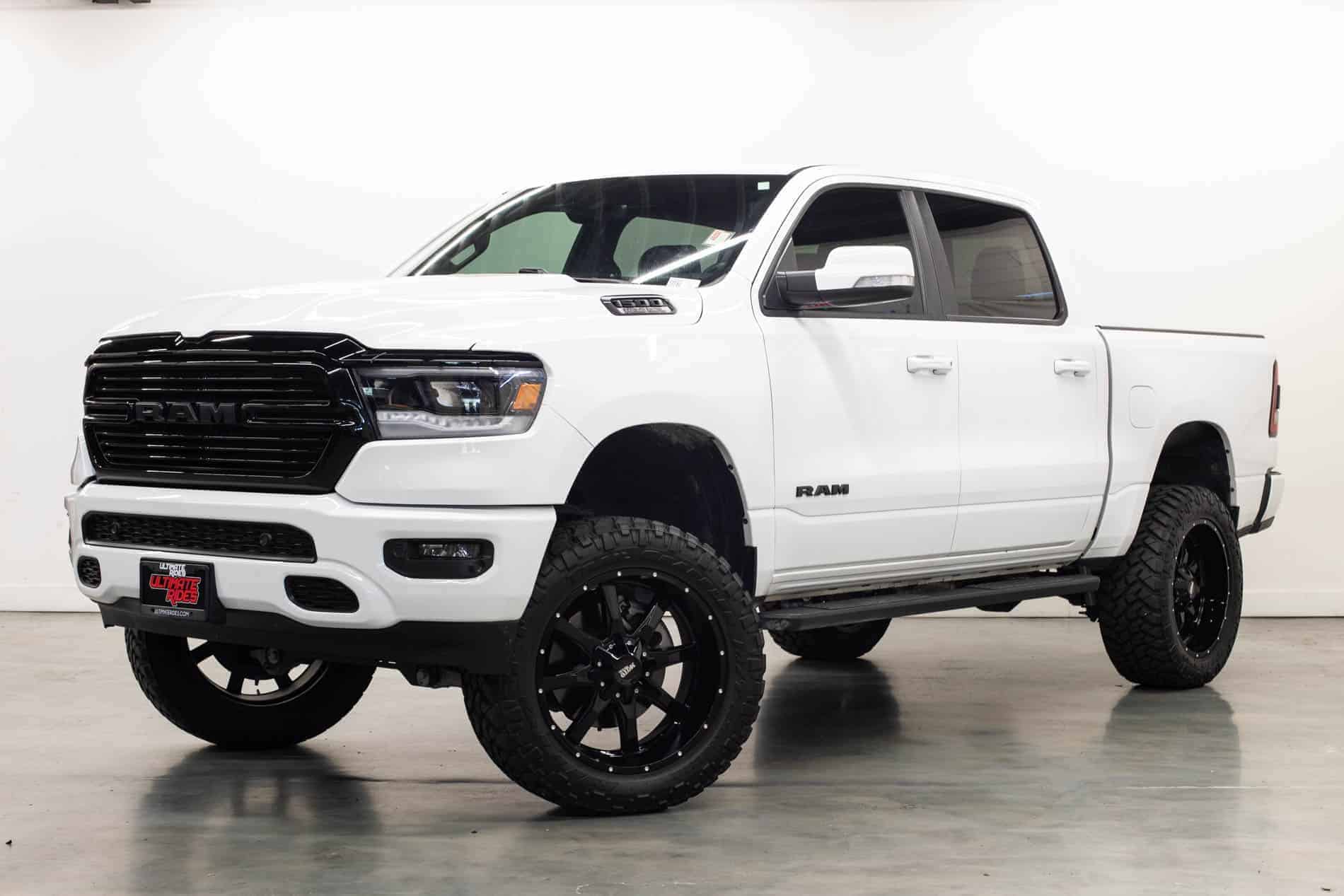 Lifted Trucks Designed and Built Here
Not knowing where your lifted vehicles were upgraded can cause some question with regards to their quality. That's just one reason why it benefits you to shop at Ultimate Rides. We lift our vehicles right here in our very own state of the art service center, and our team is one of the absolute best around. The Ultimate Rides technicians have tons of experience working on lifted trucks, setting us apart from standard mechanics who may not be as used to working on these enhanced vehicles.
Additionally, when you buy a truck from us, you will have the opportunity to customize it right here in our lift center with whatever upgrades you can think of. We have the ability to adjust the lift height, install any accessories you'd like, offer a new color, or install some fresh wheels. If you have a vision in your head of what you want to drive, our team can bring it to life. Just let us know what truck you'd like to start with and we can go from there.
Customers also have the ability to bring their vehicles to us for repairs, maintenance and detailing. Tell us what the problem is, or if we need to diagnose the vehicle. From there, we'll have our team get to work on making your truck as good as news. Contact us today to schedule an appointment with the service center right here at Ultimate Rides auto dealership!
Lifted Truck Dealer with Top-Notch Customer Service
Whether you're looking for a lifted pickup truck, one of our custom cars, or a stunning SUV, you can always count on the Ultimate Rides customer service team to help. We put your priorities first, helping you search for your ideal vehicle no matter what it may be. You can count on us to find a fair price, as we don't gouge our clients in any way. This helps further separate us from other auto dealership options, who have a reputation for squeezing as much as they can from customers. Check out our reviews online and don't be afraid to leave us a positive mark once you've received and are happy with your vehicle. That can help us spread the word about our amazing service!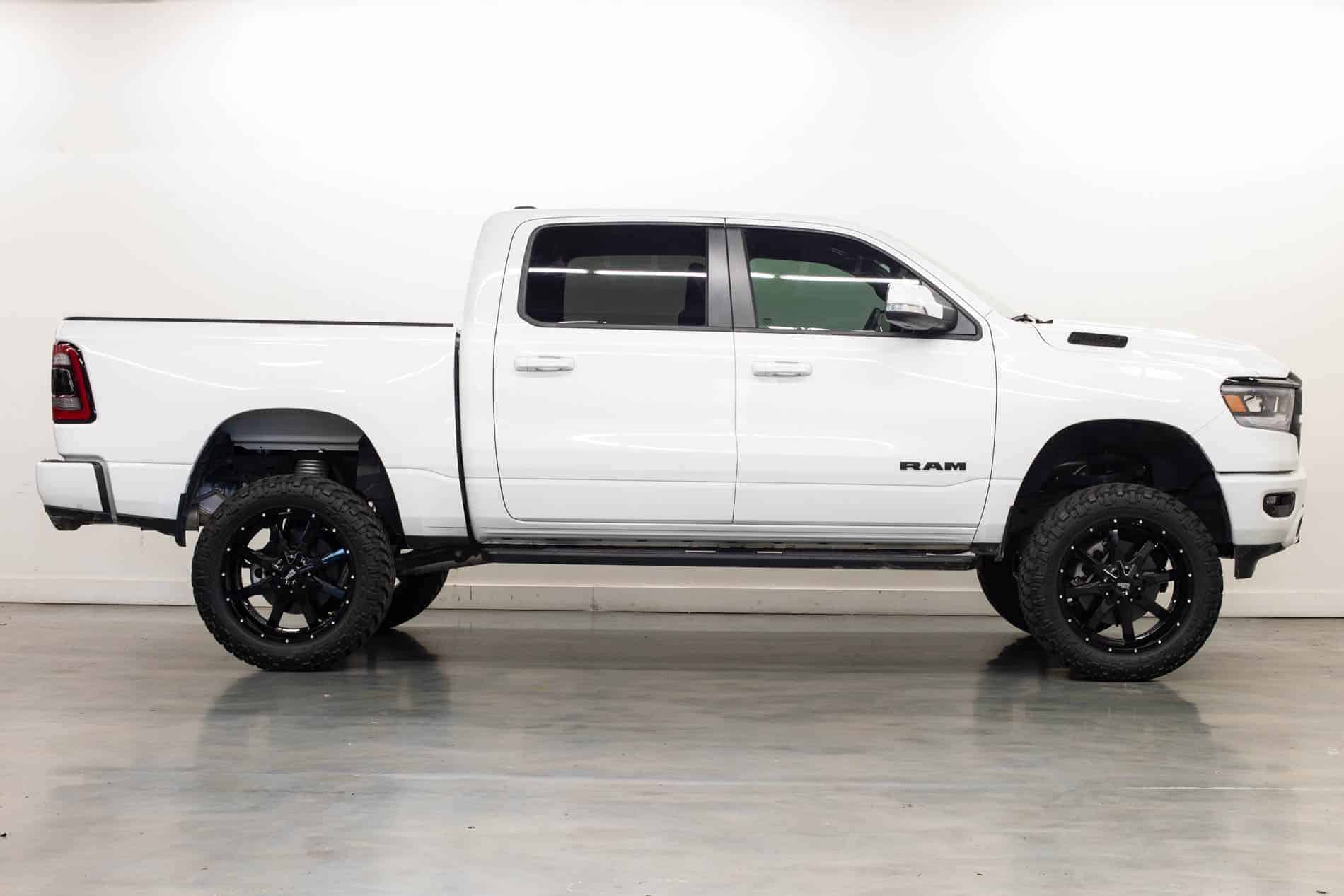 Nationwide Shipping for Custom Trucks
Not everyone has access to lifted vehicles near their hometown, and that is why Ultimate Rides is happy to offer such an accessible shipping process for our trucks. Get in touch with us over the phone, or start by filling out our financing form online and we'll be in touch. Once we're able to speak with you, we can listen to your needs and offer up lifted options from our stock including custom Black Widow trucks, Ram vehicles, models from Chevy and Ford, and much more. We'll be able to complete the financing process with you over the phone, ensuring you're happy with the payment plan. As soon as everything is confirmed, we'll get the truck out to you. From the time it comes out of our shop, it'll be a week or less before the truck arrives. You can decide if you'd like to cover the cost of shipping upfront, or include it in your overall financing deal to pay off over time. Either way, you can count on having a new truck to drive very soon.
An Inventory Full of Rust-Free Lifted Trucks
The vehicles in the Ultimate Rides inventory aren't quite what you'd find a standard auto dealership. In order to please our customers and live up to our own high standards, we have a team of buyers that we send out to warmer parts of the country to find vehicles in the best shape. They bring us the best options they find, and we perform a thorough inspection of each truck to make sure it meets our expectations. As long as it does, we outfit the vehicle with upgrades such as a suspension lift or running boards. Once the truck is lifted, we list it in our inventory for you to browse. The process takes a lot of effort, but we know that it's worth all of it.
Are you ready to learn more about the Ultimate Rides inventory? Our team is here to help you by answering any questions or showing off photos of our truck selection. Get in touch with us today to begin. We're available over the phone at 815-634-3900, or those in the Chicago area can pay us a visit at 38 W. Division St., Coal City, IL 60416 to check out our lifted vehicles up close. We can't wait to speak with you about your next ride!