Find the Best Looking Lifted Trucks at Ultimate Rides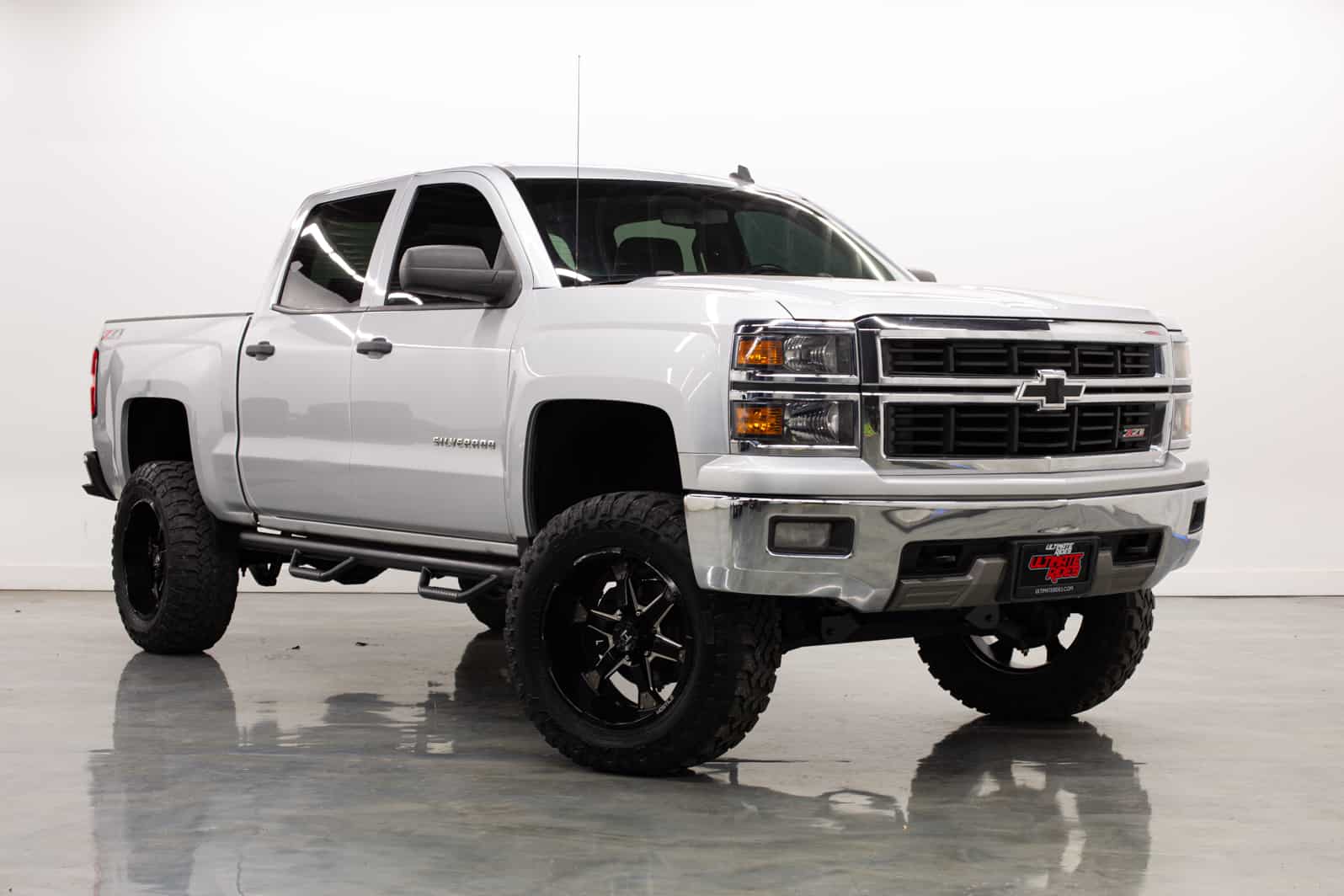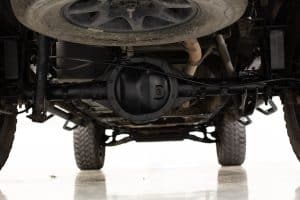 Best Looking Lifted Trucks

Waiting for You
Shopping for vehicles can easily become a stressful experience. Of course, that all depends upon where you shop. If you want a stress-free buying experience, come and visit us at Ultimate Rides. We're a family business, and we've earned a reputation for great vehicles at a fair price. On top of that, we make sure our customers are treated like they're VIPs. If you're searching for the best looking lifted trucks with prices that make sense, you've found the place to be.
In today's guide, we'd like to take you through some of what we offer here at Ultimate Rides. We think you'll find that we're more than just your average auto dealership. From our custom service center to our vehicle delivery, there are a variety of reasons why customers from all over choose us for their vehicle needs. More than half of all of our sales are done with buyers outside our area. Come and see what makes Ultimate Rides so special!
Custom Vehicles Built at

Ultimate Rides
If we had to pick one reason why customers choose Ultimate Rides, it's simply our vehicles. One of the reasons why our vehicles are so appealing is because of our lift center, and our technicians who man it. Many of the vehicles you see in our inventory have already been worked on by our team, often with a lift kit installation or some other modification. If you want the best looking lifted trucks, our team has them. Additionally, whenever you buy a vehicle from Ultimate Rides, you can choose to send it over to our lift center. We can do whatever work you'd like, such as adjusting your suspension height. You'll even be able to choose whether you'd like to finance the cost of service with your vehicle, or pay up front.
In addition to lift kit installation, our lift center can offer custom wheel and tire packages, running boards, light bars and headlight upgrades, custom stereo installation, performance chips and much more. Give Ultimate Rides a call if you'd like to hear a comprehensive breakdown of everything we can do for your vehicle. Whether you're buying from us, or you want us to fix up your current vehicle, our lift center has plenty of options. The best looking lifted trucks around come from the Ultimate Rides lift center, so hurry up and join the club!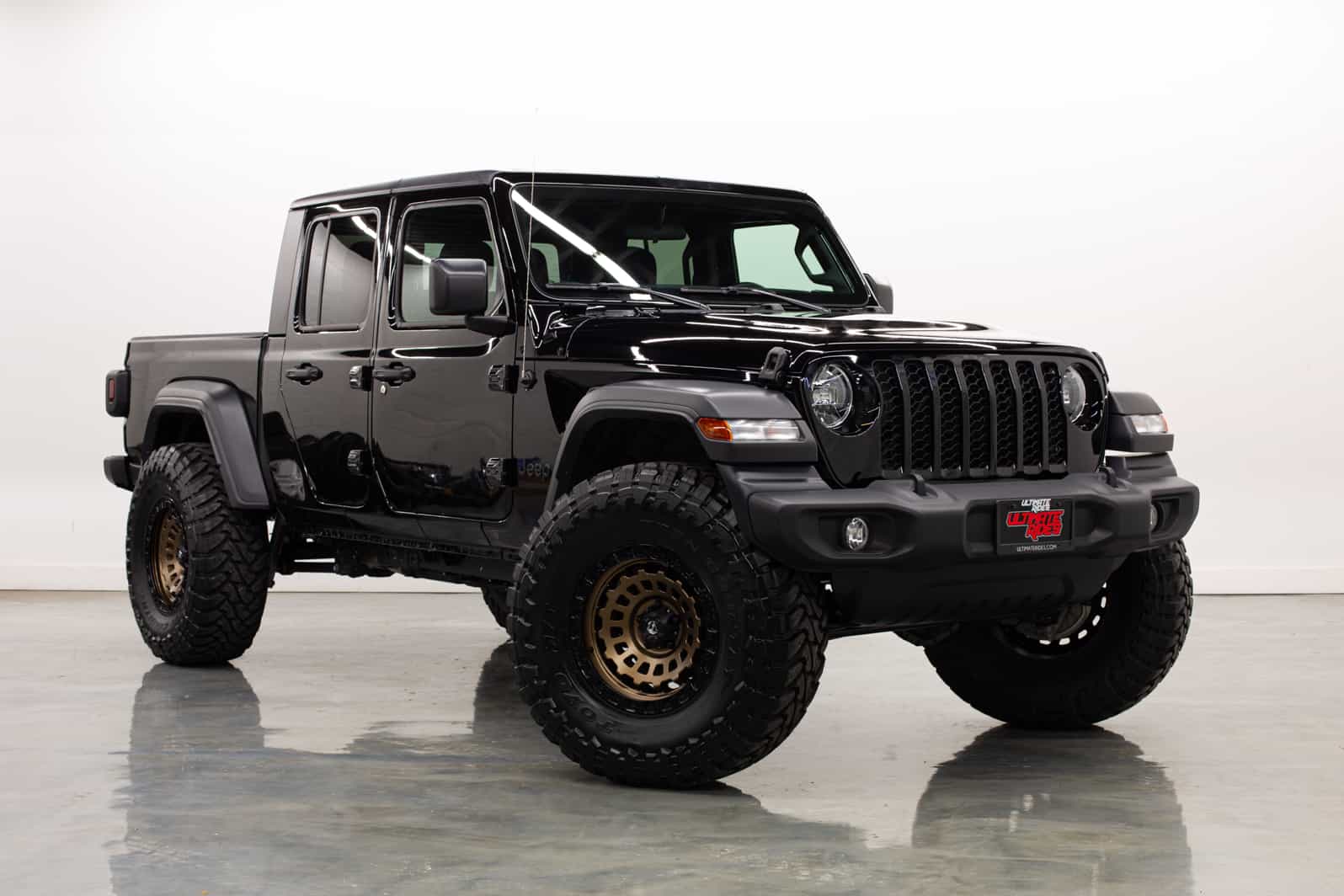 We Built Our Reputation on

Reliable Customer Service
Along with our custom vehicles, the way we treat our customers has helped set us apart from standard auto dealerships. Most folks have come to expect a bad experience when buying a vehicle, and it's our goal to change that perception. When you deal with Ultimate Rides, you'll be met with kind, respectful and knowledgeable customer service representatives. Their goal is not just to sell you a vehicle at all costs. Instead, we want to help you find what you need or want. You won't feel pressured, or like you're getting screwed over. You'll just find the best looking lifted trucks waiting for you.
Additionally, be sure to let us know if you think there's anything else we can do to help. We'll pick our customers up from the airport and drop them off, or offer advice on what lift kit brand you think we should install on your truck. You can even call on us to help you track down a specific vehicle for you. Leave a small deposit with us, and we'll have our team seek out the specific make, model and model year you need. As soon as we find it, we'll let you know and you can come purchase the vehicle from us, or we can have it delivered to you!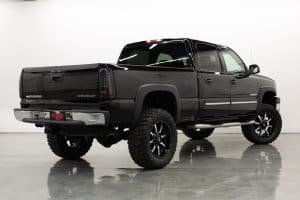 All Vehicles are Rust-Free and In

Great Shape
In order for us to provide our customers with the best vehicles, we have to ensure we only choose the highest quality options when bringing models in. We're located in the middle of the Midwest, and as you likely know we get plenty of snow here. In addition to moisture, that means salted roads. That's a dangerous combination with regards to rust, and it's one of the reasons it's not easy to find rust-free trucks in many areas.
We're able to bypass this by bringing our vehicles in from other warmer areas of the country. We get them back to our shop, where they're inspected to double check that they fit our standards. If they do, we'll often do some additional work such as lift kit installation. After that, the vehicles are listed in our inventory and sold to you!
Get the Best Looking Lifted

Trucks Delivered
Though we're located in the Chicago area, more than half of our business is completed with people from other places. High quality custom trucks are hard to find. The fact that you can get ours delivered makes them an exciting prospect for buyers. Our delivery process is very easy. All you have to do is take a look at the inventory available on our website. Once you've found some models that catch your eye, give Ultimate Rides a call. We'll be able to offer more details and photos of the vehicle(s), helping to make a final decision. Once you have, we can take care of all the financing and delivery details right over the phone.
Our delivery service will ensure your vehicle arrives at your preferred destination safe and sound. When you buy, we'll be able to give you an estimated date of delivery, and it should not be very long before your driving your next vehicle. You can choose to either pay for the delivery separate from your vehicle, or finance it and pay them off together. Whatever option is preferable to you works at Ultimate Rides!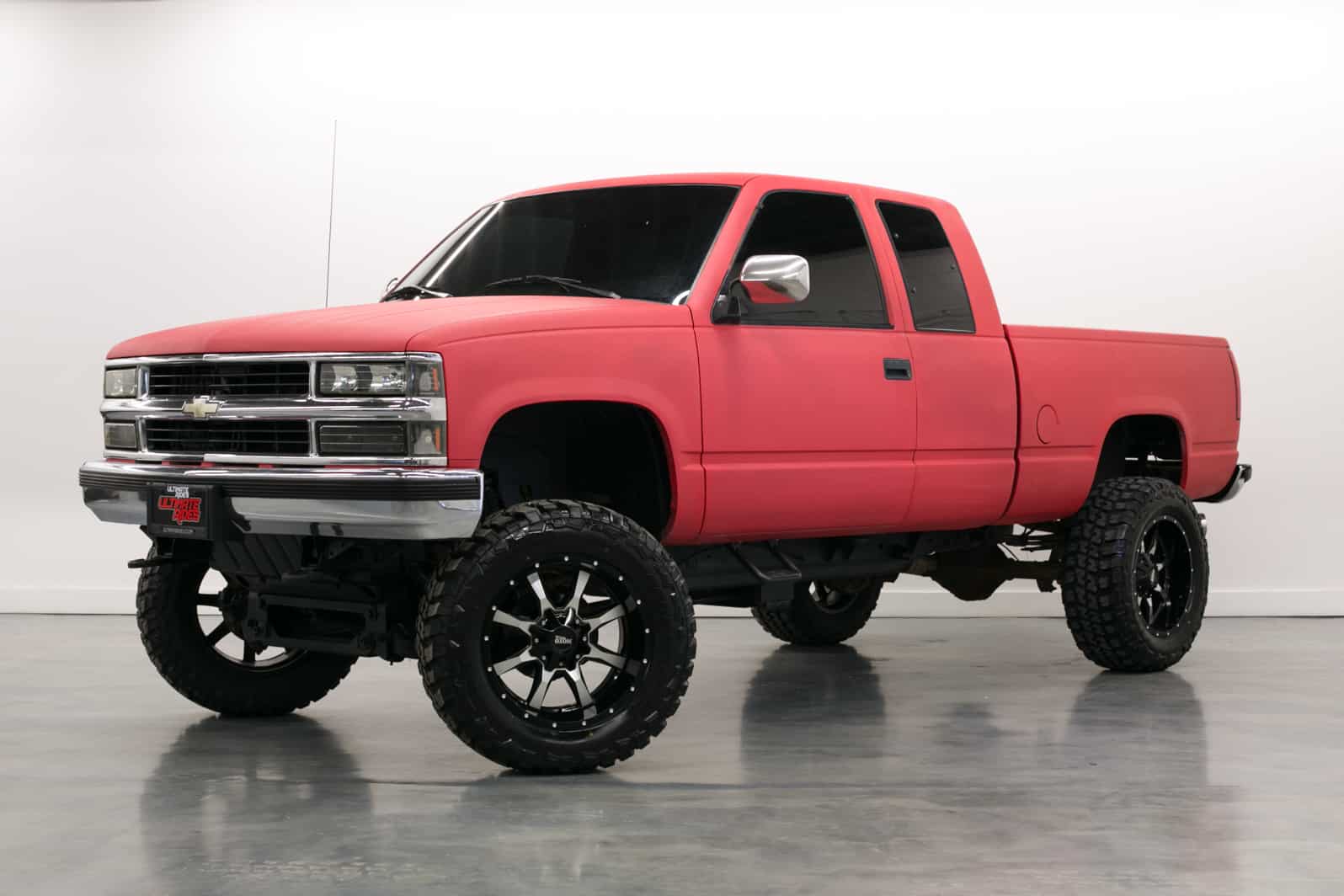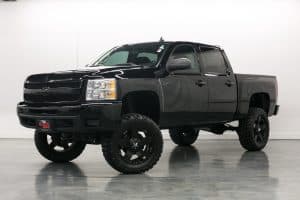 Advantages of Driving a

Lifted Truck
There are many different reasons why someone would want to drive a lifted truck. One of the biggest advantages you'll find is a boost to off-road performance. With the higher vantage point and ground clearance, you'll find that your truck is much easier to maneuver around in the great outdoors. Plus it'll be easier to keep it clean and free of scratches when it's raised higher off the ground. However, at the end of the day, most people will admit that looks and driving style are the primary reasons they decided to go with a lifted truck. Lifted suspension vehicles just have a different feel to them that can be hard to describe.
As for looks, that part is pretty self-explanatory. Either you like the look of a lifted truck or you don't. No matter your opinion on that, it's hard to deny that the best looking lifted trucks are found right here at Ultimate Rides. If you'd like to find out more about vehicle suspension changes and how they can affect your ride, get in touch with our team. We can offer advice, price quotes and much more.
Vehicle Detailing, Maintenance and Repair

Offered Here
Whether you need help with a vehicle you purchased from us, or you've never bought from Ultimate Rides before, our service center is open to you. We offer vehicle detailing, standard maintenance and all sorts of repair services. No matter what kind of problem you're having with your vehicle, we can help. Give Ultimate Rides a call to schedule an appointment for your vehicle. We can diagnose problems, as well as fix specific issues you're certain of. Just like with our vehicles, our pricing is transparent and fair. Visit Ultimate Rides to have all your vehicle needs taken care of!
Find Your Next Truck at

Ultimate Rides
Have we convinced you to shop here for your next lifted truck? We hope so! If you're ready, you can give us a call today at 815-634-3900. When you're in our area, you can always visit our office at 38 W. Division St., Coal City, IL 60416. Let us get you set up with your ideal truck!
---
Two Brothers With a Dream

,

Building The Best Ultimate Rides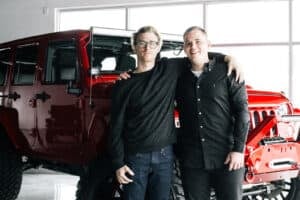 Ultimate Rides consists of two brothers who have been buying and selling custom vehicles for over ten years. Selling lifted trucks by day and writing these awesome reviews by night! They started their Ultimate Rides journey with a third brother Jake, who was a big part of building the business they have today. In 2016 Jake passed away and losing their brother was the hardest thing they ever had to deal with. Even though they had a tragic loss they plan to continue to set a new trend for the auto industry, keeping customers number one. Pushing the envelope on the lifted truck market, these guys love researching and learning about everything in the auto industry!
 — Nick and Alex Bulanda, Founders of Ultimate Rides