Greatest Most Reliable 4×4 Truck Ever Made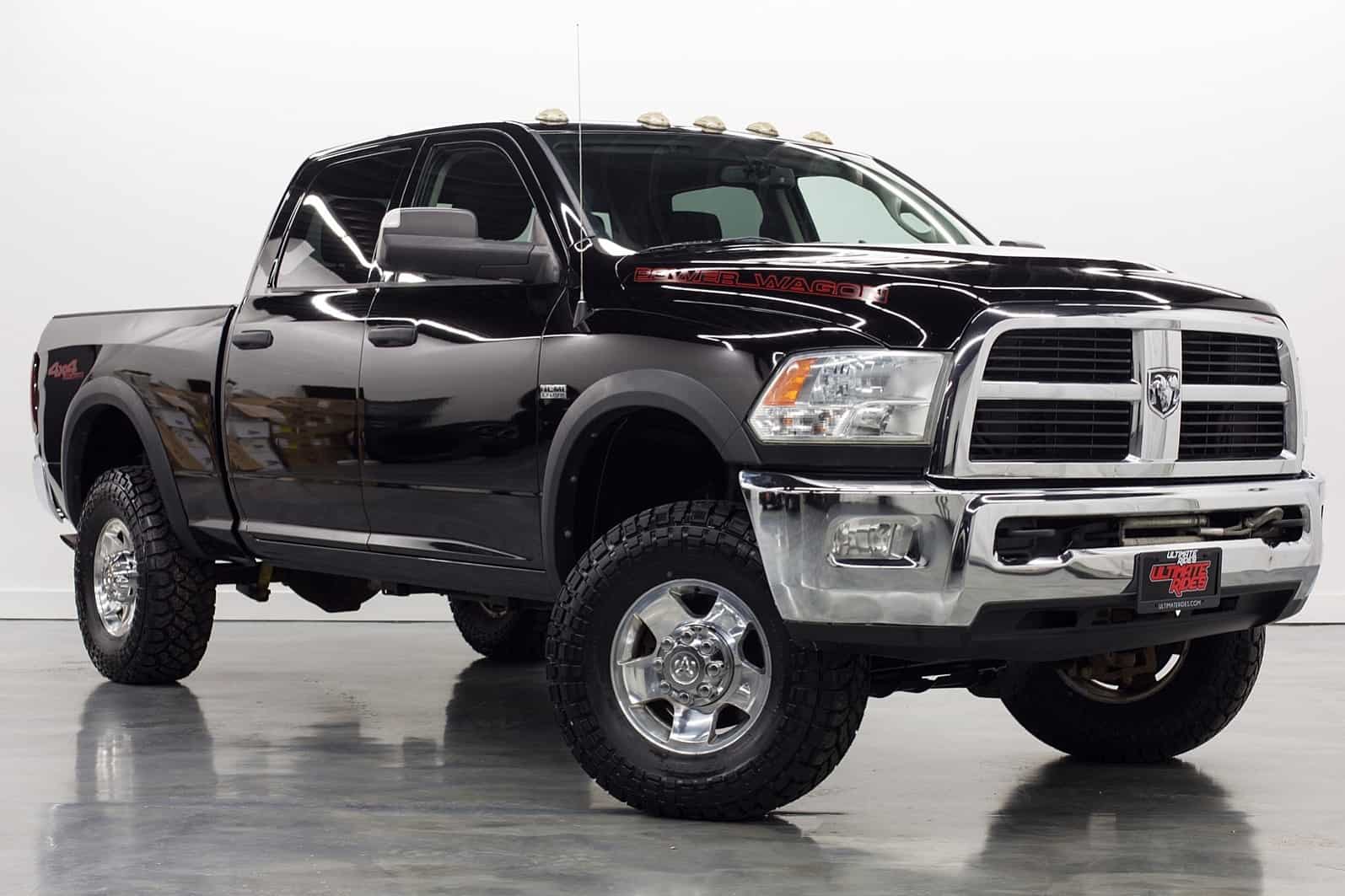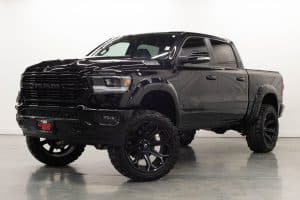 Finding the Greatest Most Reliable 4×4

Ever Made
We hear from customers all the time who want to know what the greatest most reliable 4×4 ever made is. While this is totally subjective, we're willing to give you our opinion on the matter. Below you'll find a rundown of some of the top contenders, along with a brief look at what we think about the vehicle. Read through our list of options, and stick around to learn about Ultimate Rides.
Dodge Power Wagon:

A 4×4 Behemoth
Any conversation regarding the greatest most reliable 4×4 ever made has to involve the Power Wagon. This legendary line of vehicles was originally produced from the 1940's through 1980. After that, the style stuck around under a different name. However, Dodge revived the brand in 2005, and it's been available ever since.
The classic Power Wagon was actually the first civilian vehicle to feature four-wheel drive, making it a trailblazer in the industry. While the originals were fantastic vehicles, you'll have a very difficult time finding one today worth driving around. The rebooted Power Wagon is still worth your time though. It's great for both on road and off road driving, especially when you customize it the right way. There's just no denying that the Power Wagon stands near the top of the pack when it comes to 4×4 trucks. Tell us today if you're interested in driving one of your own, and we're confident we can help.
Ram

1500, 2500 and 3500
Even outside of the Power Wagon name, Ram trucks are well-worth considering. Just about all of them are available with four wheel drive. You've just got to make sure the model you're buying is one that's equipped with those capabilities. The Ram line of trucks differ greatly depending on your chosen model year and trim level, and that's not taking into account all the possible optional packages. With that in mind, there's a very good chance you can find or build a Ram truck that's right for you. It's just a matter of finding the best option.
When it comes to reliability, overall there are better choices than Ram trucks. In terms of ratings from professionals and drivers, they usually end up somewhere in the middle-range of reliability. However, as long as you work to take good care of your vehicle, this likely won't be a major issue for you. Weigh your options and do some research, taking into account your own needs for a truck. There's a good chance a 4×4 Ram truck can fit your expectations.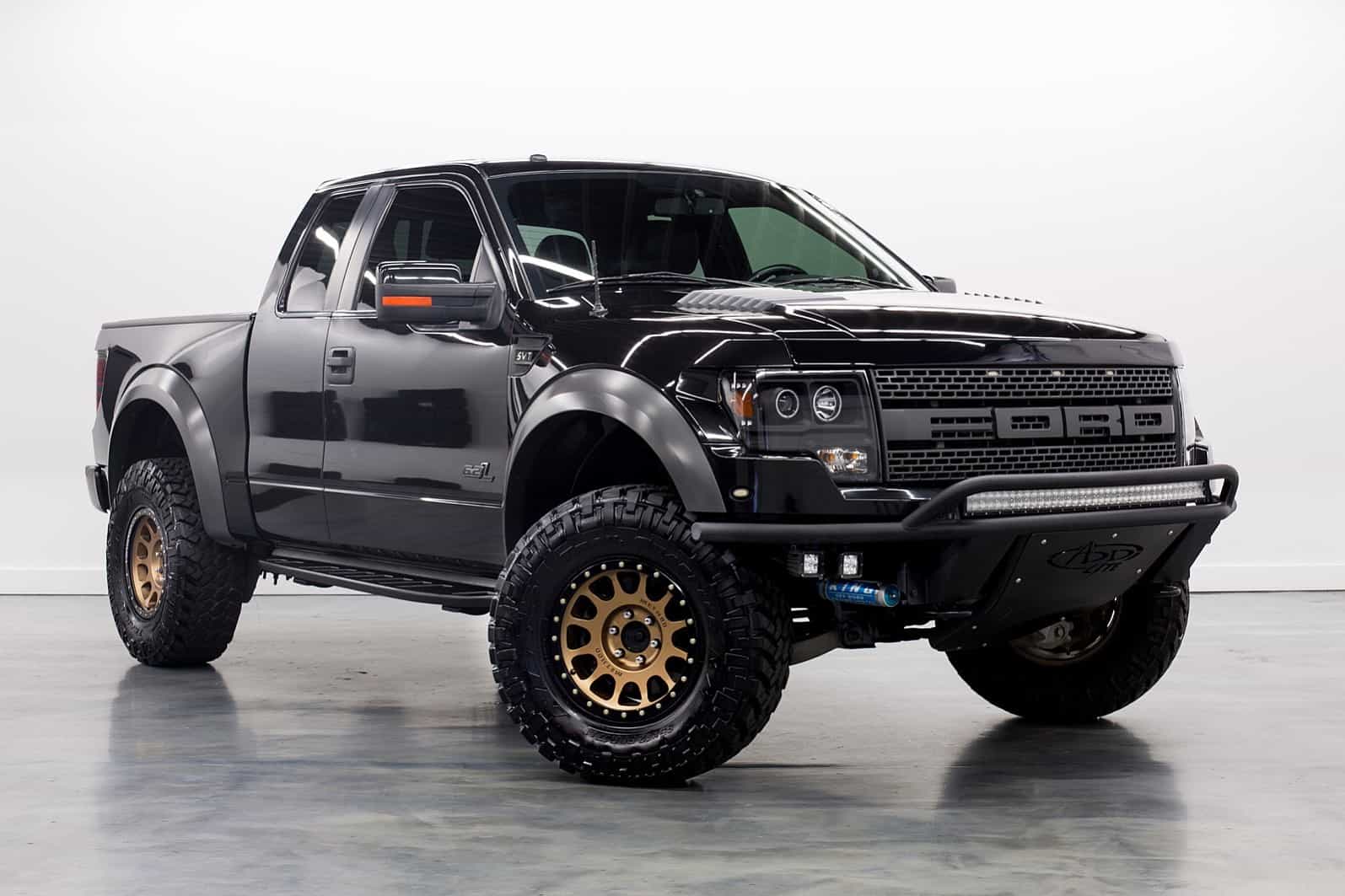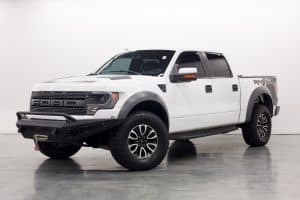 2010-2019 Ford F150

SVT Raptor
As long as you're okay with sticking to a light duty truck, the Ford F150 SVT Raptor is an excellent 4×4 to consider. The truck comes prepared for off road action, featuring suspension tuned for rough areas and long trips. However, it doesn't go too far towards the off road, and you should find that it's perfectly drivable on the roads as well.
With a wider set of tires, you'll find it easier to traverse different kinds of terrain. Additionally the truck has a steel frame, helping stay in good shape no matter what life has to throw at you. You could even find a 3.5L EcoBoost engine that offers up to 450 horsepower. There are plenty of advantages to owning one of the Raptor trucks from this era, and Ultimate Rides should be able to hook you up with one.
Ford F250 and F350

Heavy Duty Trucks
The Ford F250 and F350 are both fantastic 4×4 trucks to think about. The Ford F series has long been the top selling set of trucks across the United States. It shouldn't take too long to figure out why after you get behind the wheel. While it's impossible to say for sure that that either is the greatest most reliable 4×4 truck ever made, you could certainly do much worse.
One of the many benefits of buying a newer truck is access to the latest technology. Sure, it's nice to have a new stereo system and more precise air conditioning, there are more important features that we're thinking about. That includes tech like a blind spot monitoring system, or a 360-degree camera view. These features can help keep your truck in great shape, and can add to reliability.
In terms of off road performance, the factory versions of these trucks might be able to handle the basics. If you're really series about using them off road, you'll want to set them up with some upgrades, like custom tires or a suspension lift.
A Look at the
4×4 Ford Ranger
The Ford Ranger is a small 4×4 truck that has a reputation for reliability. Here at Ultimate Rides, we know that it's a good truck. If you take care of one of these vehicles, you should be able to count on driving it for a long time to come. There are a number of reasons to get a small pickup for off road driving. They're often easier to maneuver, and even easier to take care of.
While driving a small truck doesn't work for everyone, there are definitely people out there who will find that this is their best choice. Just make sure that you find a Ford Ranger 4×4 truck that's in good shape. That way you'll be able to know you can rely on it in the years ahead. Remember that Ultimate Rides can help you customize your Ford Ranger so it looks and runs exactly how you want it to!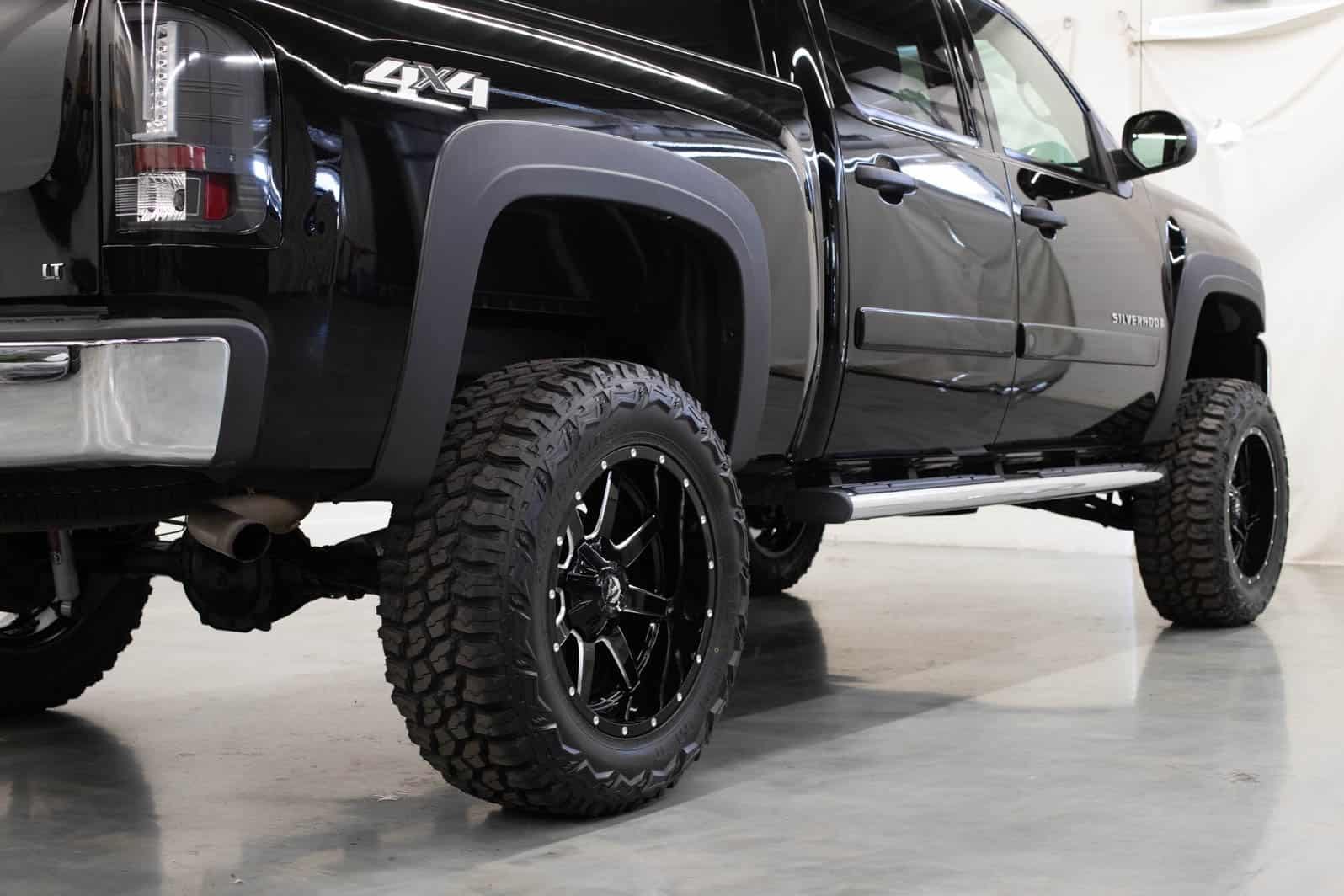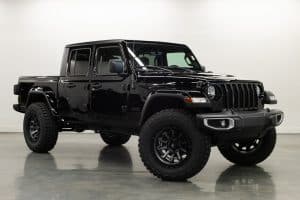 GMC Sierra and
Chevy Silverado
Both the GMC Sierra and the Chevy Silverado belong under the same corporate infrastructure. The two are manufactured as sister vehicles, sharing tons of similarities with just a few important differences. You'll obviously notice that they have a slightly different look. On top of that, in newer models at least, the GMC Sierra tends to offer more features, and gets slightly better marks from drivers.
When it comes to their 4×4 capabilities, both trucks are available with it. Additionally you'll be able to choose between the 1500, 2500 and 3500 depending on your needs. One of the best things about owning a Silverado or Sierra is their reliability. They have strong marks from consumer reports, so take care of the truck and you should be good to drive it for a long time. Additionally, the trucks are pretty easy to find in a wide variety of model years. These are all good reasons to think about buying one of your own sometime soon.
Newly Re-Introduced

Jeep Gladiator
Back in the day, Jeep had a pickup truck called the Gladiator, and a mighty pickup truck it was. While it's nearly impossible to find a classic Gladiator today, the company thankfully re-introduced the vehicle a few years back. The new generation of Jeep Gladiator trucks are available with four wheel drive, and offer the benefits of a pickup truck and Jeep Wrangler in one package. While it's a bit early to say for sure how they perform in the long-run, we have a very good feeling about this new Jeep Gladiator. We've been able to customize a number of them in our shop, and we really like what we see. Visit or contact us to learn more about the new Gladiator. We can help you get your hands on a model, and can customize it however you like.
As far as how the vehicle performs off road, there are only good things to say so far. You've just got to make sure to set it up with the right accessories and upgrades. Ultimate Rides can tell you how to do that, so give us a call! We'd love to help you get behind the wheel of your own Gladiator.
The Greatest Most Reliable 4×4 Ever Made:

Our Verdict
We've shared with you some of our picks for the best 4×4 trucks out there. There's no one answer that will be able to satisfy everyone, but we believe one of the options on this list should work for you. The Dodge/Ram Power Wagon, the Ford Ranger and the Jeep Gladiator are probably the first three options we'd recommend. They cover a huge range of needs and niches, so there's a very good chance one of them will be just what you need. For more information on any of these vehicles, contact the team here at Ultimate Rides outside Chicago.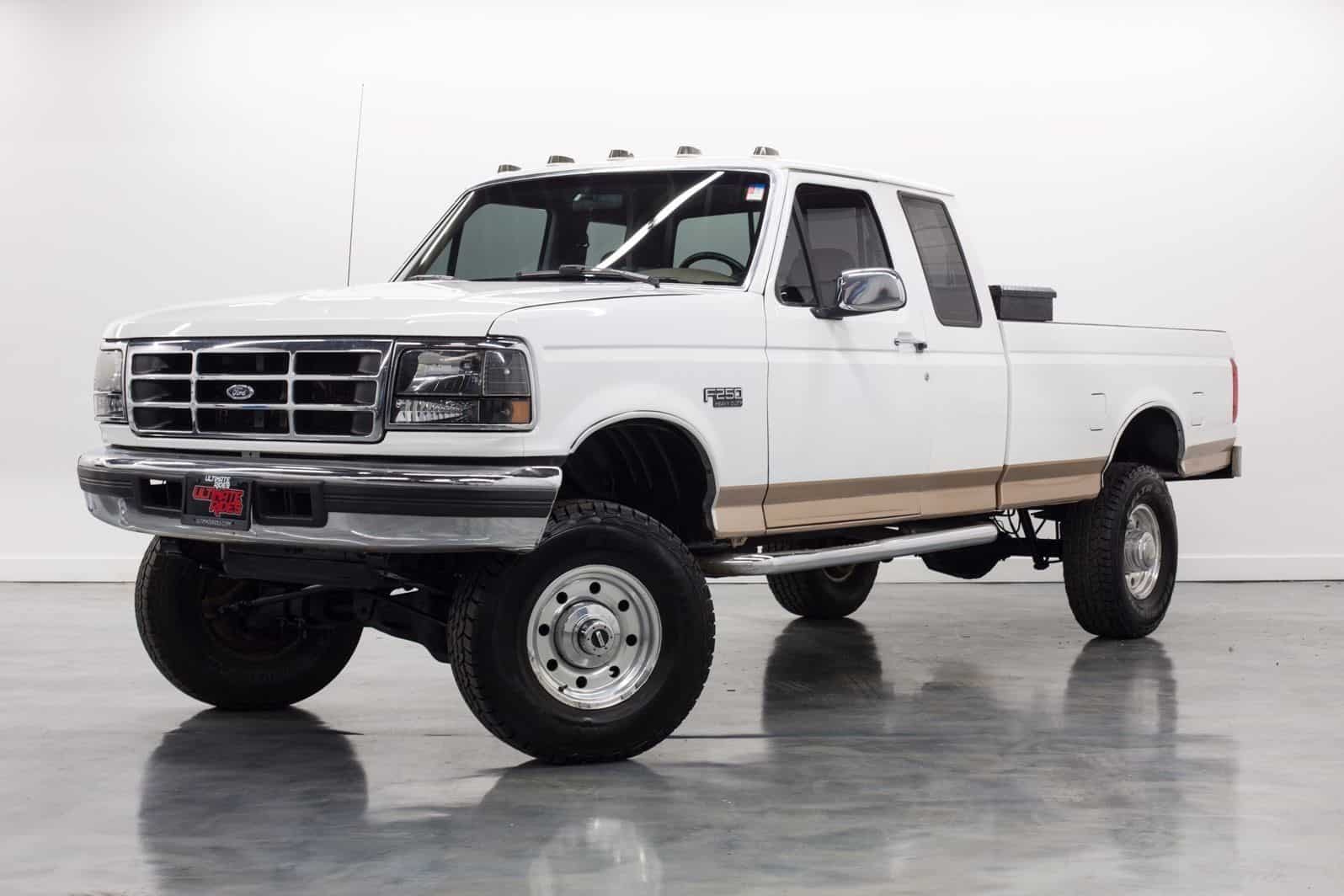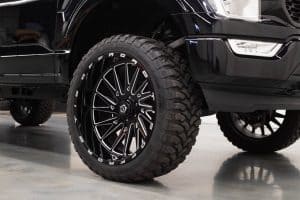 Find Your Next Vehicle at

Ultimate Rides
Do you think one of these trucks could be your next vehicle? Whatever it is you're looking for, Ultimate Rides can help you find it. We're a custom auto dealer that ships vehicles across the United States in a week or less. Contact us today, and before you know it you could be driving the greatest most reliable 4×4 truck ever made, or whatever else you may be looking for.
Ultimate Rides is a family business, and we believe that's important for a few reasons. Sticking to our roots, we want to treat every customer who calls or walk through our doors like a VIP. The auto sales industry doesn't have the best reputation for customer service. When you choose Ultimate Rides, you'll see that we're trying to change that. We work very hard to help you find exactly what you're looking for.
Custom-Built Trucks and a

Top-Notch Inventory
With our own lift center on-site, we're able to build or customize any vehicle you want. That includes the options in our inventory as well as your own vehicle. If you decide it's not yet time to upgrade, but you want us to improve your current truck, we'd be more than happy to schedule you in.
As far as our own inventory, you'll find only the best trucks, SUVs and cars here. We source our inventory from the areas of the United States with the best climate. It's easier to find vehicles that have been well taken care of here, and we bring back only the best of the best. Plus, if there's something specific you want, like one of the trucks we wrote about here today, let us know and our team will track it down for you.
When you're ready to get in touch with Ultimate Rides, you can reach us over the phone at 815-634-3900. If you find yourself in the Chicago area and want to pay us a visit, we're located about an hour south of the city at 38 W. Division St., Coal City, IL 60416.
---
Two Brothers With a Dream

,

Building The Best Ultimate Rides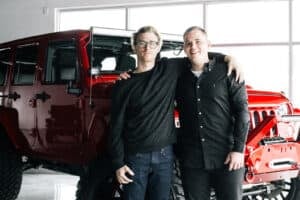 Ultimate Rides consists of two brothers who have been buying and selling custom vehicles for over ten years. Selling lifted trucks by day and writing these awesome reviews by night! They started their Ultimate Rides journey with a third brother Jake, who was a big part of building the business they have today. In 2016 Jake passed away and losing their brother was the hardest thing they ever had to deal with. Even though they had a tragic loss they plan to continue to set a new trend for the auto industry, keeping customers number one. Pushing the envelope on the lifted truck market, these guys love researching and learning about everything in the auto industry!
 — Nick and Alex Bulanda, Founders of Ultimate Rides