How to Lift My Truck Without a Lift Kit | Ultimate Rides
Lifting a Truck Without a Typical Lift Kit
When most drivers think of lift kits, the first thing that comes to mind is a set of spacers that raises up the body of their pickup truck. However, we're happy to point out that there are a number of other ways to lift your vehicle apart from a body lift. The highest-quality options require you to alter your suspension, allowing drivers to avoid the negative change in handling and feel that can often come from a body kit. If this is what you're looking to avoid, and you have the room in your budget to spend more than a few hundred dollars, you're in the right place. At Ultimate Rides, we offer vehicles with suspension upgrades that allow for larger tires as well as an improve look for a truck. We also offer the service of lifting your vehicle for you without the need for a standard lift kit. That includes leveling kits in addition to options that raise up the entire height of the vehicle.
In addition to suspension lifts, there are several other ways to gain some height on a truck. One of those is an air suspension system, which we'll cover in more detail down below. You can also consider an 'add a leaf' setup, which can provide some greater lift for your vehicle without requiring a lift kit for the truck's body. Read on to learn more about these options, and remember to check out the Ultimate Rides inventory the next time you're looking to buy a truck.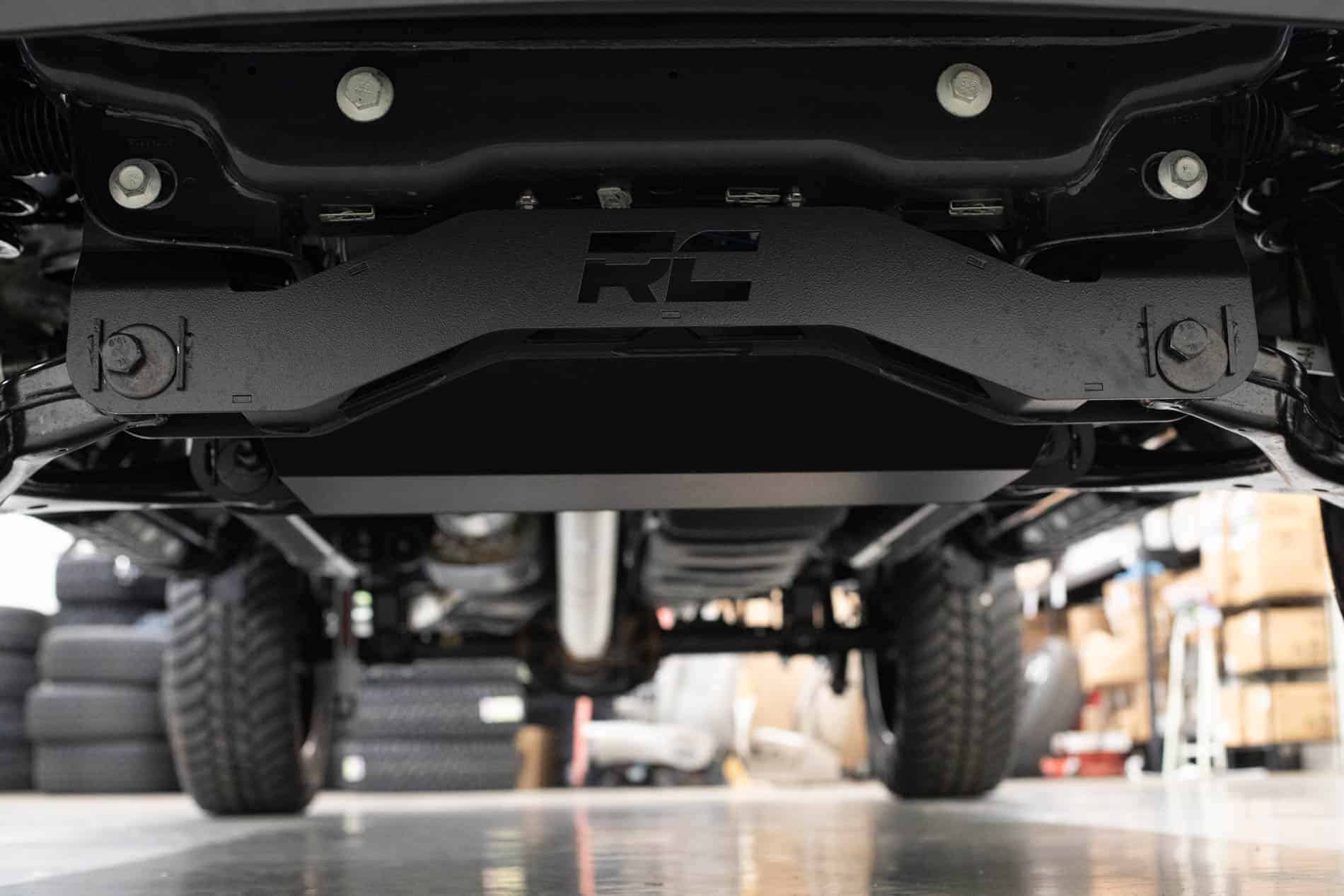 Air Suspension
An air suspension system utilizes springs held up by pressurized air to raise the height and provide shock absorption for a truck. One of the advantages of these systems is that you can find options that allow you to adjust the height pretty much at-will, making it easier to change your setup without installing a whole new system underneath your vehicle. As great as these systems sound, you'll want to prepare to spend quite a bit of money if you're interested in one. Air suspension systems often start in price around $2,500 and only get higher from there, and that's without including the cost of installation. However, once everything is installed, you'll have a great deal of versatility and we're willing to bet you'll be quite happy with the ride quality of your truck, making this option worth considering as a lift method for those with the right budget.
Add a Leaf System
An add a leaf system uses lift springs to raise up a truck without relying on a spacer lift kit. This route can be much more affordable than some options, but there are some drawbacks to be aware of. They will likely only be able to lift the vehicle by a couple of inches, and the ride quality is not always great. However, they are quite easy to install, which is one extra reason to consider one for your truck. Add a leaf systems are usually used as a leveling kit method rather than raising up the entirety of the vehicle. This means you usually won't have the ability to install bigger tires, which is another negative to this system. However, it might be the right choice for certain drivers and their trucks, and Ultimate Rides can definitely help you get set up with one, so don't be afraid to reach out for additional details on this lift method.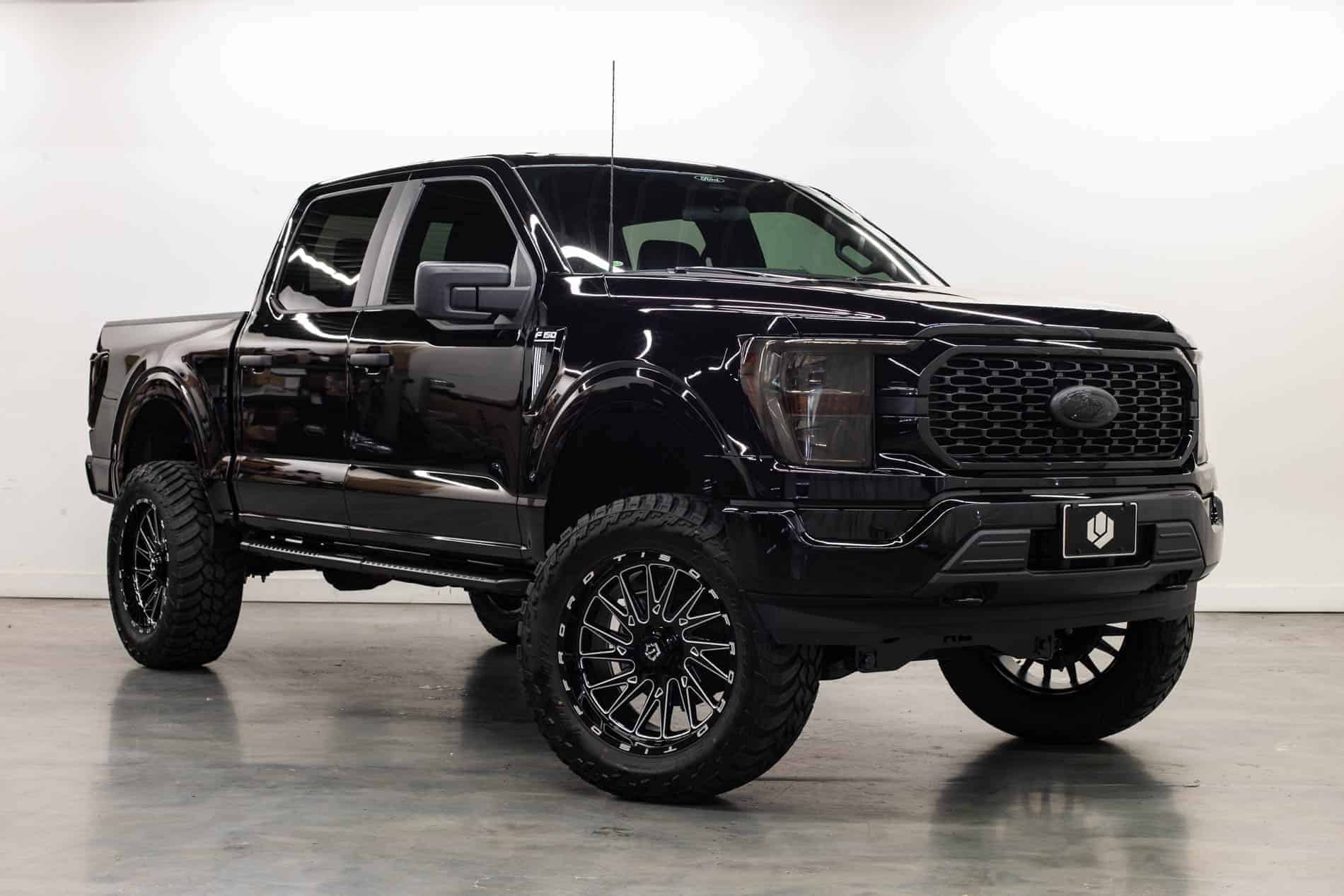 Checking Your Truck's Suspension
The process of getting underneath a truck and checking out the suspension system can be intimidating for those without the right knowledge and equipment. That is why we recommend bringing your vehicle to a professional rather than attempting to install some form of lift kit at home. Without doing so, you risk compromising the quality of the installation, which can result in a worse ride quality in the aftermath. In order to get under the truck, you'll need at least one high-quality jack, and likely a whole set of jack stands to get the work done. Don't skimp on quality here, because your safety is incredibly important during this process. Examine your current suspension setup and then decide which lift route is the best path to move forward.
Best Truck to Lift: Ford F-150
While your choice of pickup trucks is totally up to you, there is one model that stands above the others. For a long time, the Ford F-150 has been America's highest-selling truck, and there is good reason for that. The truck offers excellent performance, and it's always a pleasure to work on the suspension of these vehicles. When you lift one, you'll more often than not find an improvement in ride quality, especially when you choose the right lift kit style. Check out our inventory page to see if there is an F-150 waiting for you today, and you could skip the lift installation step altogether!
Are you ready to learn more about raising the height of a truck without a lift kit? Contact us at Ultimate Rides for information on different ways to lift a vehicle, or to get your hands on a model that has already been upgraded. There are plenty of custom auto dealers out there, many of them without expertise in these upgrades. If you want a truck from the experts, we can deliver one straight to your home in just a few days. Reach us over the phone today at 815-634-3900 to get started, or pay our office a visit at 38 W. Division St., Coal City, IL 60416.