Get a Jacked Up F150 at Ultimate Rides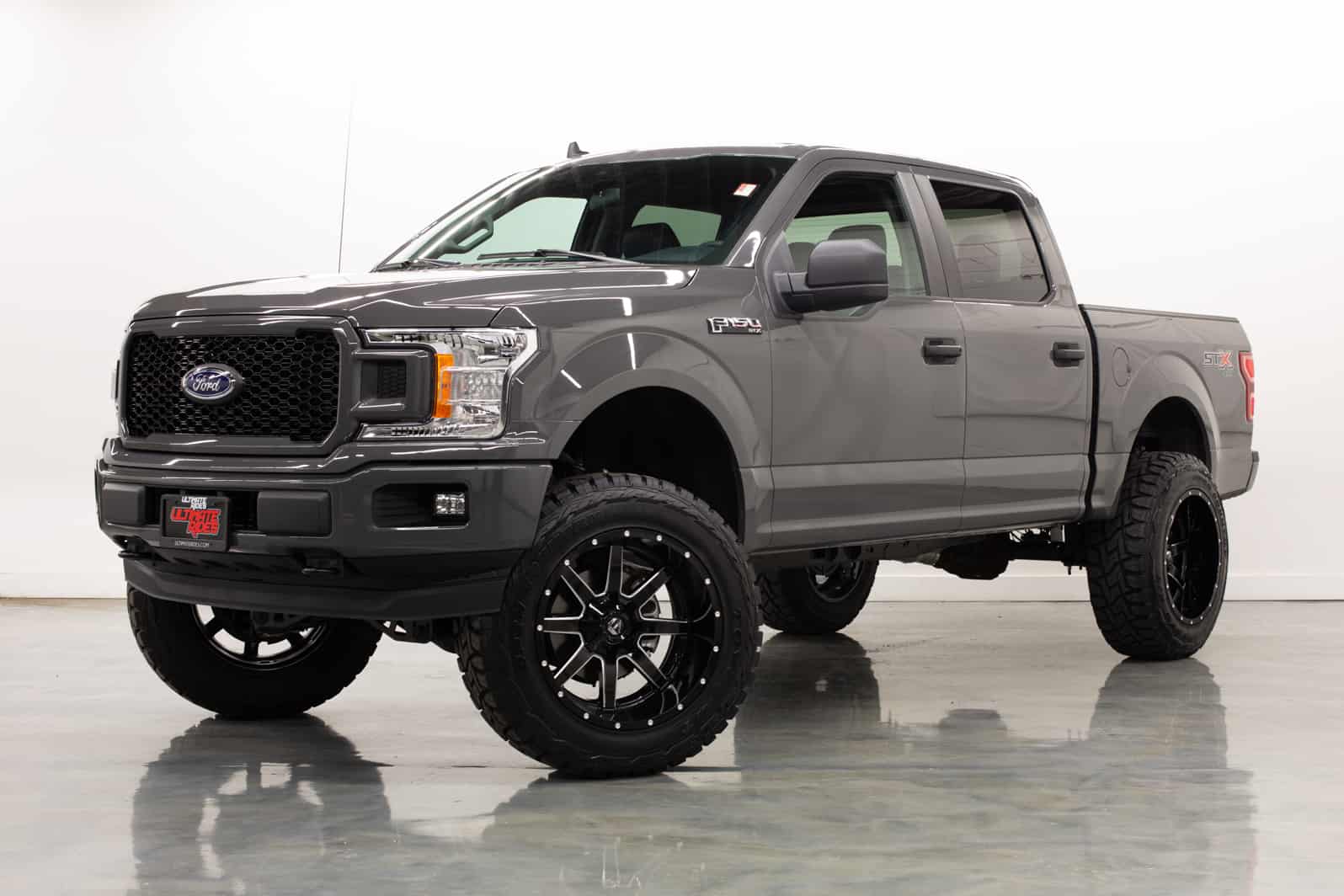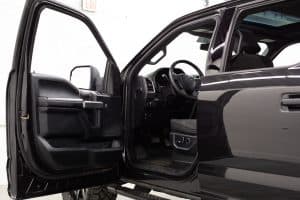 Upgrade Your Life with a

Jacked Up F150
For quite a long time, the Ford F150 has been the highest selling pickup truck in America. Ford is a legendary automotive brand, and they've done good work with their flagship pickup truck. In recent years, however, drivers are finding the factory standard setup not enough for their needs. You have probably noticed an increase in jacked up trucks, over this past decade especially. There's no denying that this is a growing trend, and we're proud to make it one of the cornerstones of our business.
Ultimate Rides is one of the best places to find a jacked up F150 no matter where you live. We offer vehicle delivery that makes it easier than ever before to order a vehicle and have it shipped to your home. You'll also have a fantastic selection to choose from. Our vehicles are free of rust, clean and run great. We alter most of them right here in our shop. As always, we'll be happy to tell you more. Just stick around and find out what you've been missing at Ultimate Rides.
Everything You Need to Know about

Lifted Suspension
Before we truly begin, we want to tell you more about lifting your truck's suspension. It's important to make sure that this is the right decision for you before upgrading. There are many different reasons why a person may opt to lift their truck. For one, it's a look that lots of people love. There's nothing quite like a jacked up F150 out on the road. These vehicles also have a different feel when you drive. It can be difficult to explain, but it comes from being seated higher up than in a standard truck.
Along with that, you can find some performance upgrades when you opt for a lift kit. This increase in performance is mainly in off-road settings. With it, you'll have higher clearance from the ground. This allows your truck to avoid obstacles and hazards like tree stumps, bushes, rocks and more. You'll also be able to see objects farther away. This can be a huge boost when you're traversing rough terrain out in the wild. If you're the type of driver who loves taking their truck off paved roads, a lift kit could be exactly what you need to bring things to the next level.
There are also some potential negative factors to think about, though. If you decide to go for larger tires, your truck will likely use up extra fuel. More energy has to be spent to move larger wheels and tires after all. However, as long as you get professional installation that you can rely on, you shouldn't run into many more issues than that.
Ultimate Rides has the

Best Vehicles Around
There's a reason that so many folks from around the world pick Ultimate Rides for their vehicle needs. It's because our inventory is guaranteed to impress. All of our vehicles are free of rust, and ready for you to drive in the coming years. We only sell rides that have been taken care of, and it's something that has become very important to us. While you may find high-quality vehicles at a local dealership, they are usually few and far between. With Ultimate Rides, you can rest easy knowing everything vehicle is in excellent shape. There's no need to play guessing games when shopping for a jacked up F150 truck.
We are able to accomplish this by sending our buyers out to more favorable regions of the United States. There, they're able to find vehicles that haven't had to deal with rough weather conditions. They bring back the best models they can find, and from there we get them ready for you. Most of the vehicles found in our inventory undergo modifications in our lift center. We'll have more info on that for you shortly. For now, all you need to know is that we offer high-quality custom vehicles, and we can ship them to you anywhere.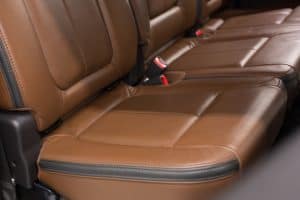 Building Custom Vehicles with

Ultimate Rides
Our lift center has already received a couple of brief mentions on this page. It's about time we start to shell out some details. The Ultimate Rides service and lift center is one of the key aspects of our business. In it, we build high-quality custom vehicles that you can't find anywhere else. Many of the vehicles in our inventory have already been modified by our team. On top of that, you will have a chance to alter a vehicle each time you buy one from us. You will even have a chance to finance the cost of installation, or pay up front.
If you're looking for a full list of all the installation options and services we have to offer, we recommend you give our office a call. A member of the Ultimate Rides team will be able to provide you with full details. Some options that you can expect include lift kits, custom lighting, running boards, custom stereo installation, performance chips and more.
We have the best team around. They're each ASE-certified, and have plenty of experience when it comes to working on custom vehicles. Our shop is open to the public as well! If you decide to upgrade a current vehicle instead of buying your next, we can help you out. Just give us a call to set up an appointment today.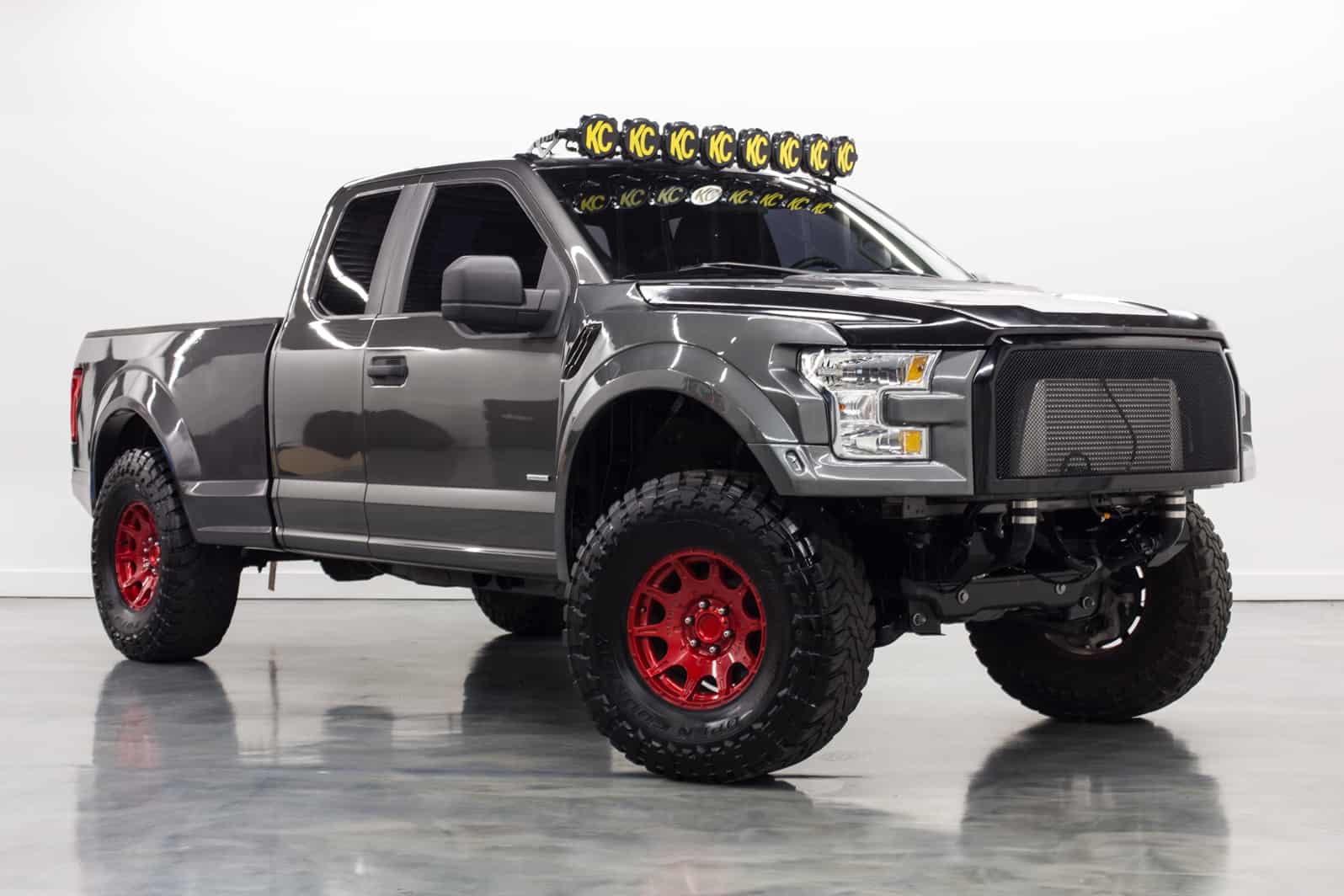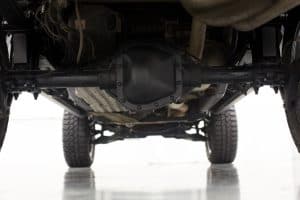 Jacked Up F150 Delivery Available

Around the World
Along with our vehicles, the thing that makes Ultimate Rides so popular is accessibility. No matter where you live, you can order a vehicle from us. We'll deliver it to your home, or wherever you'd like us to drop it off. The process is smooth, simple and won't even take too long. Take a look at the inventory shown here on our website. When you're ready, feel free to get in touch with office. A member of the Ultimate Rides team will answer any and all of your questions. If you'd like to see more detailed photos of a vehicle, we can send them right over to you. When you're ready to buy, we can take care of financing over the phone. We'll get your shipping details, and the vehicle will be on its way before you know it.
You'll have the opportunity to send your chosen ride over to the lift center if you'd like. We can upgrade it with any of the features we have available, allowing you to make the vehicle your own. Both delivery and our custom services are available to finance. This allows you to pay the way that works best for your situation. Our delivery is made to be affordable, and with financing hopefully everyone has a chance to get one of our vehicles. If you have any questions about the process or our inventory, don't be afraid to reach out. Our team is always eager to help out.
Unmatched

Customer Service
Ultimate Rides is a family business, and that mentality has shaped our business today. Because of it, customer service has always been our primary priority. If the customer isn't happy with our work, then nothing else matters. We know that our industry hasn't earned the best reputation over the years. We've set out to change that through our actions. When you meet with Ultimate Rides, or speak with us over the phone, you won't be treated like nothing more than a potential sale. Our team members are here to help you find the exact vehicle you're looking for. You won't find us trying to unload some piece of junk on you. Instead, we truly listen, and do our best to match you up with everything you want.
There are also some other services we offer that may be useful for you. If there is a specific vehicle you're searching for, we can help you find it. Leave a small deposit with us to cover potential losses if you don't return for the vehicle. From there, our team will seek out the ride you're looking for. When found, we'll bring it back to our HQ. If there's any additional work you'd like done, we can do that. If not, you can always pick the vehicle up as-is.
Along with that, we're able to help customers coming in from the airport to check out a vehicle. Let us know when you arrive and we'll pick you up, taking you to your hotel or our office if you'd prefer. Just let us know so we can make arrangements! You'd be surprised at how many customers come in from other states to check out vehicles like the jacked up F150.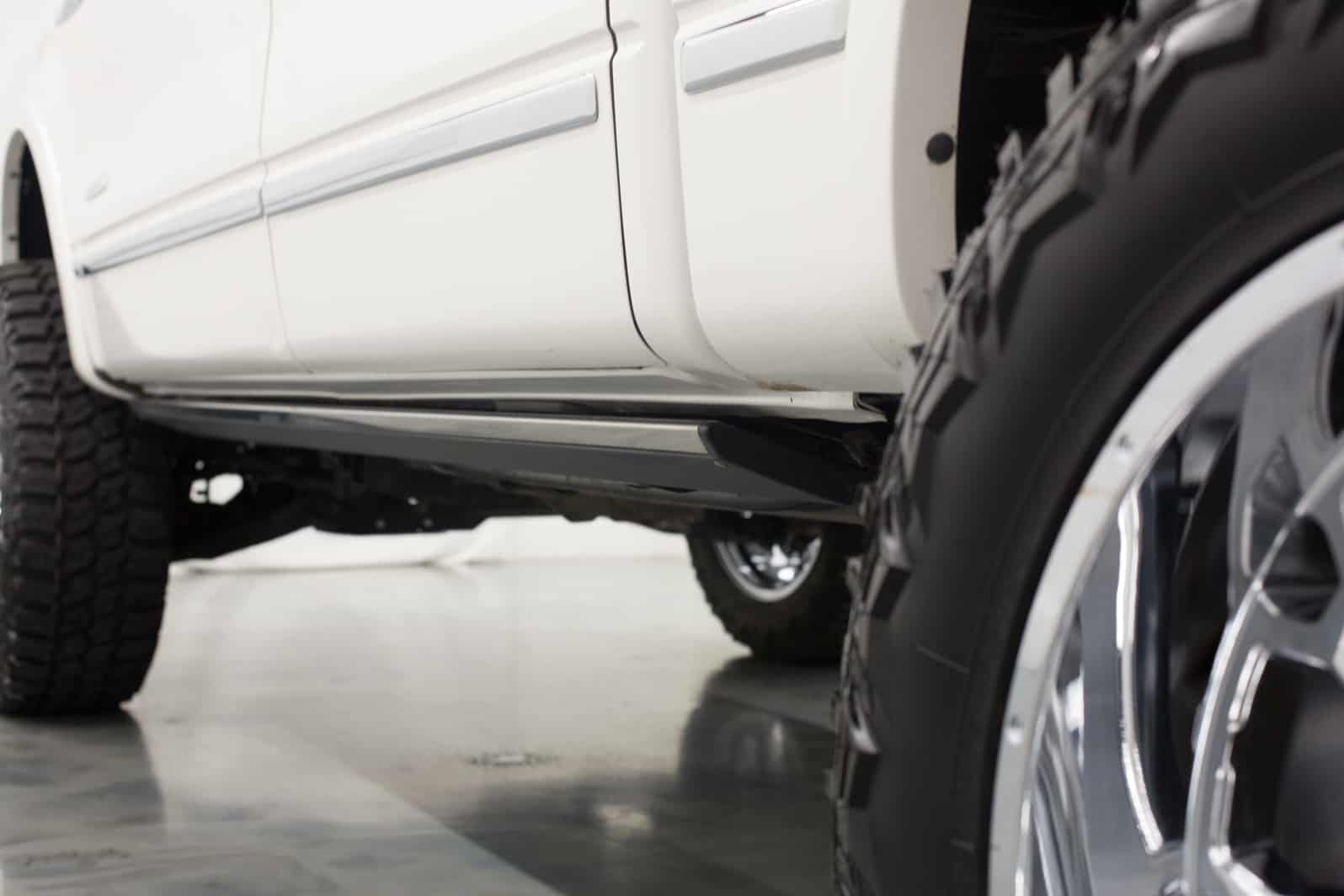 Maintenance, Repair and

Detailing Services
It's not always easy these days finding mechanics that you can trust. At Ultimate Rides, our staff is here to take care of maintenance, detailing and even repairs for your vehicle. It does not matter if the vehicle was bought from us or not. Our service center is open to the public. Just give us a call to set up an appointment to bring your vehicle in, or to let us know to expect a tow. Our staff is highly talented, and the pricing at Ultimate Rides is always fair. We've heard stories and had experiences ourselves dealing with poor mechanics in the past. If you're tired of taking a gamble on your vehicle, choose the best service center around with Ultimate Rides.
If you find yourself in a bind with your vehicle, we're here for you. We're located in the greater Chicago area, so centrally located in the United States. It's up to you how far you're willing to take your vehicle for reliable work. We can handle jobs both big and small, and regular everyday maintenance tasks. If you would like a quote or to schedule an appointment, our office will be able to help you out over the phone. Give us a call today if you want the best service available for your vehicle!
History and Appeal of the

Ford F150
Though it hasn't always been called the F150, the Ford F-Series truck has been around nearly 80 years. That's one incredible legacy, and it continues to this day. The first generation F-Series was known as the Ford Bonus-Built truck, and it was introduced in the 1948 model year. The vehicle was assembled in a number of different factories across the country, from New Jersey to Michigan to California. The Bonus-Built had a number of models within that category, including the F-1, F-2 and so on. Since then, many improvements have been made to create the vehicle it is today.
The Ford F150 has been the best-selling truck in America for many years now, and the manufacturer continues iterating and upgrading. If you're looking for the best pickup truck option today, the best bet is likely going to be the F150. It's easy to customize, and offers an astonishing combination of performance, utility, comfort and safety. The features you'll find inside vary from model year to model year, so make sure to ask us for additional details. We don't see any other truck removing the F150 from its perch any time soon. That means it's never a bad time to jump onboard. Let Ultimate Rides know if you're ready for a jacked up F150 and we'll set you up.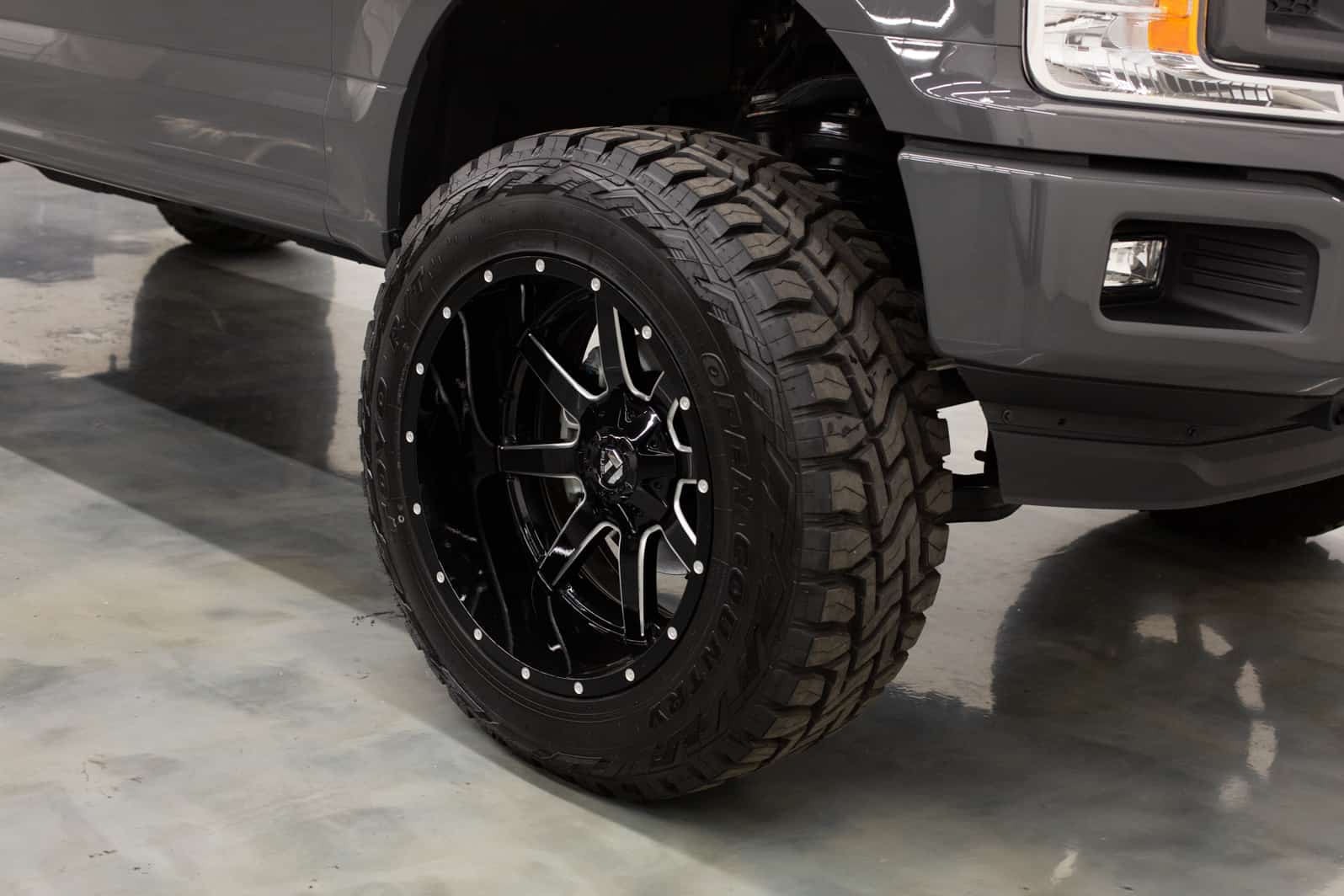 The Origins of

Suspension Lifts
It may surprise you to learn the actual history of vehicles with suspension lifts. Their history can be traced back to World War II, where they were of great use in transporting troops. The terrain was never easy, but having higher suspension made it easier to traverse. In the years after the war, the military was the primary use for lifted suspension. However, that began to change in the 70's. At-home mechanics began installing their own suspension modifications. That is when the trend began to take its hold on American culture.
A number of years later, in the early 90's, companies began manufacturing at-home lift kits for consumers. These products allowed truck enthusiasts to upgrade their vehicles in the comfort of their own garage. Over the years, more and more lift kits have come out, and jacked up trucks are more popular than ever. Companies continue to make advancements with new at-home lift kits, but there's still nothing quite like a professional suspension lift.
Ultimate Rides is

Here for You!
Now that you've read through this page, you should be close to an expert when it comes to Ultimate Rides. If you're looking for a jacked up F150 or any other custom ride, we're your number one destination. Please don't hesitate to get in touch with our office for further help. You can contact us ove the phone at 815-634-3900. We can also help you in person if you visit our office. You'll find us at 38 W. Division St., Coal City, IL 60416. Stick around to see a few of the most common questions we get answered down below!
---
Frequently Asked

Questions
Q: What is the main difference between a professional suspension lift and at at-home lift kit?
If you pay money for a professional suspension lift, the team will fundamentally alter your truck's suspension. They will lift it up with heavy-duty parts, and it can be quite a process. With a consumer lift kit, you are often using a set of blocks or springs to raise the body of the vehicle. The actual suspension is not altered with these kits.
---
Two Brothers With a Dream

,

Building The Best Ultimate Rides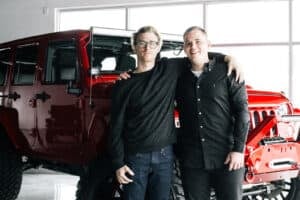 Ultimate Rides consists of two brothers who have been buying and selling custom vehicles for over ten years. Selling lifted trucks by day and writing these awesome reviews by night! They started their Ultimate Rides journey with a third brother Jake, who was a big part of building the business they have today. In 2016 Jake passed away and losing their brother was the hardest thing they ever had to deal with. Even though they had a tragic loss they plan to continue to set a new trend for the auto industry, keeping customers number one. Pushing the envelope on the lifted truck market, these guys love researching and learning about everything in the auto industry!
 — Nick and Alex Bulanda, Founders of Ultimate Rides