Ultimate Rides Has Jacked Up Ford Trucks Ready for You
The Best Place to Find Jacked Up

Ford Trucks
These days, it's usually not easy shopping for your next vehicle. This is especially true if you decide to check out preowned rides. It feels like it's always a gamble when you buy from a local used dealership. How can one guarantee that what they're buying is in good shape? If this is something that worries you while you shop, we think we might be able to help. At Ultimate Rides, we only offer the best quality vehicles. Each one is free of rust, and has passed our thorough inspection for quality. If you're tired of never knowing what you're truly buying, Ultimate Rides is the place for you.
In today's guide, we'd like to tell you more about our business. By the time we're through, we're confident that you'll like what you've heard. We're a family-owned business, and we truly care about our customers. We want each one to have a positive experience when shopping with us. Every aspect of our business from top to bottom has an emphasis on quality. Check us out if you're looking for jacked up Ford trucks and other custom vehicles! You won't find jacked up trucks quite like this anywhere else.
A High-Quality Inventory of

Rust-Free Trucks
It's not exactly easy to stock up our inventory with only rust-free vehicles. However, we feel that it's well worth the extra effort. We're able to accomplish this by sending our buyers to warmer climate states, such as California and Nevada. They track down the models that best fit our inventory, and make sure they're up to our standards. After that, they bring the vehicles back to our HQ so we can clean and inspect them. This is often when our team will add some customizations. From there, we list the vehicle on our site for you to buy!
You may find that the prices of our vehicles are more than what you'd pay at a local dealership. This may be true. However, the quality of our rides is unparalleled. If you're the type of person who is willing to pay a little extra for the highest quality, we're the place for you. Our prices are very fair, too. The same can't be said for every dealership out there. If you have a little extra room in your budget, we're confident you'll be happy with what our vehicles have to offer.
Ultimate Rides Lift Center – Custom Vehicles with

Expert Craftsmanship
When shopping for your next truck, there's one thing that should be more important thing anything else: vehicle quality. At your local dealership, it's rare for you to find something that is in great shape without any doubts. However, at Ultimate Rides, that is exactly what we specialize in. Almost every vehicle in our inventory has been customized by our team. If you find one that hasn't been, or you want to make a few adjustments, you will have that option. Whenever someone buys a vehicle from us, they can choose to send it over to our lift center. There our team can make any number of adjustments. You'll even be able to finance the cost of this work, allowing you to pay the entire sum off together.
Our lift center is run by an expert staff of technicians, each one ASE-certified with plenty of experience. We have an extremely high set of standards for our work, and it's something that we take very seriously. We offer installation for things such as performance chips, running boards, custom lighting, tire and wheel packages, and so much more. If you wish to hear the entire list of services we offer, all you have to do is reach out to the Ultimate Rides office. A member of our team will be happy to inform you.
At Ultimate Rides, you can count on fair pricing, quality work and quick turnaround time. We can work on your current vehicle, as well as one that you buy from us. If you have any more questions, we once again encourage you to give our office a call.
Quick and Easy

Lifted Truck Delivery
If you don't live in our area, this next section should be of great interest to you. We offer vehicle delivery for every ride sold, like jacked up Ford trucks, allowing you to buy no matter where you are. More than 50% of all of our sales come from outside buyers. That should hopefully reassure you that the process is safe and easy. All you need to do is call our office. We'll walk you through the inventory on our website, helping you find any models that catch your eye. From there, we can provide you with more information on any of them. Additionally, we can send you photographs with even more detail.
Once you have made a final decision, we'll be able to take care of financing right over the phone. We'll get all your details, and you'll be able to decide if you want to pay for delivery now or finance it. Our delivery fee is fair and affordable, and you'll have an option to pay whatever way works best for you. If you have any questions for our team, or you're ready to purchase your next vehicle, we hope that we'll hear from you soon. Our team is standing by to help you find the right vehicle.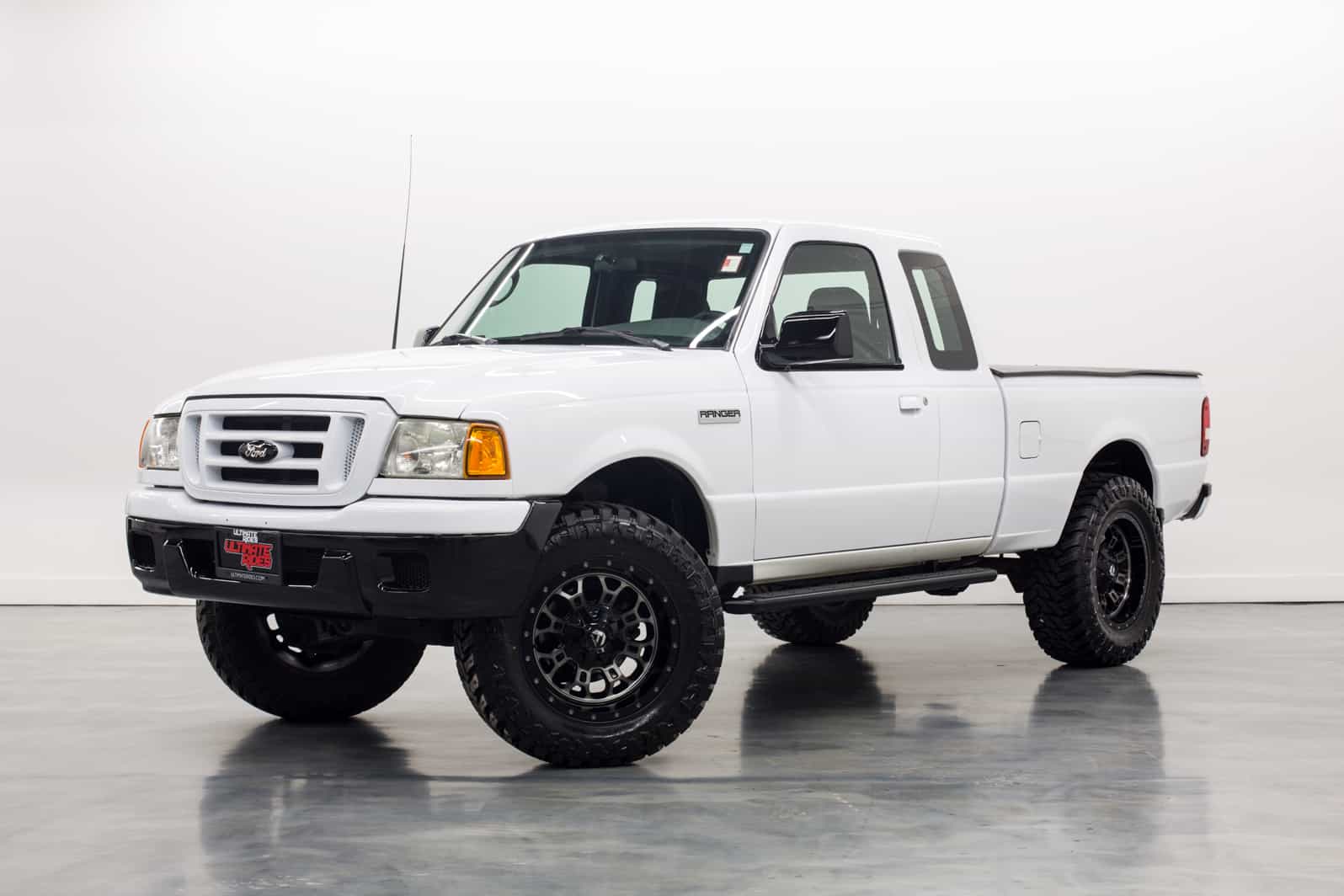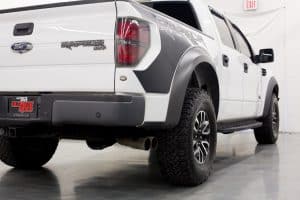 Reliable Customer Service on

Your Side
Another very important element of our business is customer service. We are well aware that our industry does not have the best reputation for customer satisfaction. However, since we began, one of our biggest goals has been to change that. It's taken a lot of hard work, but we'd say that we've been successful. Check out our online customer reviews if you don't believe us! It turns out that all it takes to win customers over is to treat them with respect.
At Ultimate Rides, we don't try to sell you on something you don't want. Additionally, you won't find us lying about our vehicles, or trying to shovel a piece of junk onto you. Instead, our team members are friendly, know what they're talking about, and most importantly they listen to you. Feel free to get in touch with one of us if you want to learn more.
On top of that, we also offer a number of other services for our valued customers. If there's a specific vehicle you need, let us know and we can look for it. Our buyers see many vehicles in their travels. As soon as we track down what you're looking for, we will let you know. Are you flying into the local airport to come see a vehicle? Let us know and we'll come and pick you up. At Ultimate Rides, our customers are important to us, and we're not afraid to show it.
Benefits of Driving with

Lifted Suspension
Jacked up Ford trucks are more popular than ever before. That may leave you wondering what exactly is the cause for this increase in popularity. If you've never driven a lifted vehicle before, we aren't surprised that you're puzzled. It can often be hard to describe the difference in driving one of these vehicles without experiencing it. Many drivers simply like the new look offered to their truck. Others want that indescribable feeling. However, you'll also find that there are tangible performance enhancements with lifting your suspension.
These performance benefits are mostly found off-road. Lifting your suspension creates more ground clearance. This will help your jacked up Ford trucks avoid rocks and other potentially dangerous obstacles. You'll have a higher point of view as well, allowing you to see objects and terrain farther away. Lifted suspension allows you to install custom tires, including off-road models that will make traversing the terrain easier. If you have any other questions about this type of suspension or jacked up trucks, please don't hesitate to ask.
Choosing the Right Jacked Up Ford Trucks for

Your Needs
When shopping for your next truck, you should think hard about which exact model you want. It should go without saying, but every truck has its differences, and may perform better under certain circumstances. For example, if you want a heavy-duty work truck, the Ford F250 or F350 might be for you. Those looking for off-road utility may want to consider the Ford F150 or Ford Ranger. However, with the right customizations, you can often mold any truck to suit your needs. It's just a matter of what kind of word you'd like done.
Start by taking a look at the Ultimate Rides inventory. See if any models grab your attention. It doesn't hurt to do research on your own. However, our team is always willing to help. If you have any concerns or questions that need to be answered, we're here for you. Whether you're coming in person or want to give us a call, Ultimate Rides has what you need.
A Short History of

Lifted Trucks
If you are considering buying a custom vehicle with a suspension lift, it can be useful to know a bit of background. The roots of lifted suspension vehicles can be traced back to World War II. The military was in need of a vehicle that could carry leadership and other important people across rough terrain quickly. They upgraded the suspension of their 4×4 Jeeps (which were recently introduced themselves), and it was a great success in the war.
While it likely wasn't completely unheard of, it took a few decades for suspension lifts to really catch on with civilians back home. It was quite hard to do unless you had all the proper equipment, and there just wasn't a need for it in those days. However, as the years went on, the demand for off-road driving began to increase. In the 1970's and 80's, mechanics started to upgrade their trucks with raised suspension. It was still difficult to do, so it wasn't quite common yet. The advent of at-home consumer lift kits in the 1990's and 2000's changed this.
Today, it's more common than ever to see one of these custom trucks on the road. Auto shops like us offer affordable lifting services, and consumer kits are more common than ever. In short, now is a fantastic time for you to upgrade.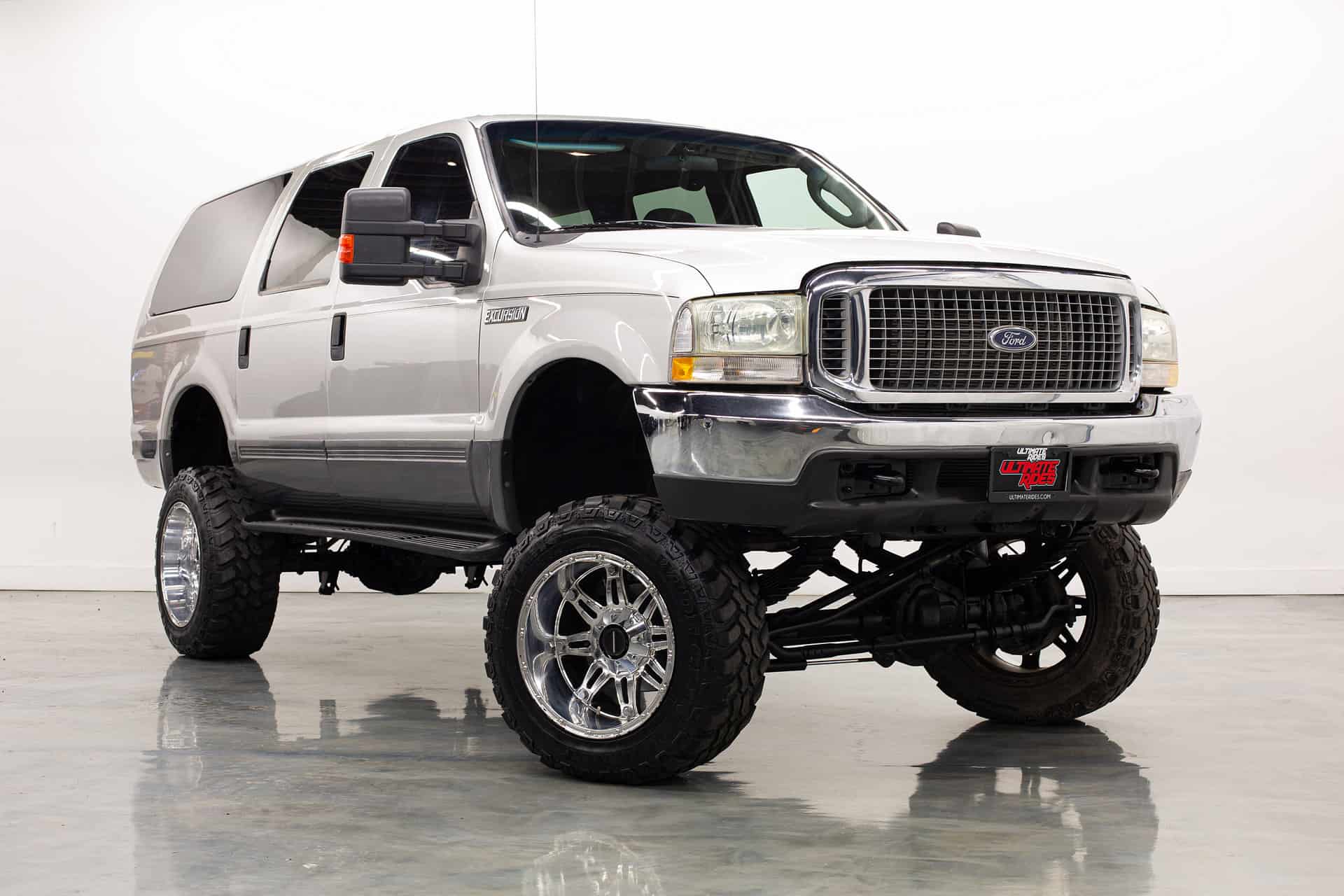 Repairs, Maintenance and Detailing

Available Today
Along with everything else, Ultimate Rides also offers a number of other services for your current vehicle. If you have been having issues with your car, truck or SUV, our team can fix it. We take on jobs both big and small, and we're confident you won't find a more reliable team out there. It can be difficult to find an auto shop you can trust, both when it comes to price and quality. At Ultimate Rides, you will find transparent, fair pricing, as well as a top-notch group of technicians.
In addition to repairs, we also do detailing and regular vehicle maintenance. That includes steering alignments, oil change, fluid check and more. If you want to get a quote for your vehicle, or wish to make an appointment with our team, give Ultimate Rides a call. We work quickly too, so you won't be without your vehicle for too long. The sooner you reach out, the faster we can get to work!
Visit Ultimate Rides for the Best Quality in

Every Way
You have now heard about a lot of what Ultimate Rides has to offer. However, there's always more to talk about, especially when it comes to jacked up Ford trucks. If you are currently looking for a vehicle, we can definitely help you out. Our custom shop is the best around, and with our delivery we can get a vehicle to you just about anywhere. We're nearing the end now! Hopefully you have an answer to most of your questions. If not, there's one more section down below with some of the most commonly asked queries.
To speak to a member of the Ultimate Rides team, call us at 815-634-3900. If you are in the Chicago area and want to stop by our office, you can visit us at 38 W. Division St., Coal City, IL 60416.
---
Frequently Asked

Questions
Q: What do I need to install a lift kit at home?
A: Great question! The exact answer depends upon the kit that you buy. There are many different kinds to select from. You may only need a jack and a simple set of tools for some more basic kits. However, more intensive options will require more heavy-duty equipment. It's best to look at what type of lift kit you want and decide from there.
Q: Is there anything I need to do after lift kit installation?
A: Yes! It's important for vehicles to have a steering alignment after installing a lift kit. If not, there can be some major safety hazards. If you're having a professional install your kit, ask and make sure they're performing a steering alignment afterwards. For those installing at home, make sure you take your ride in to your mechanic for an alignment. Hopefully they can also double check your work to make sure everything was installed correctly.
---
Two Brothers With a Dream

,

Building The Best Ultimate Rides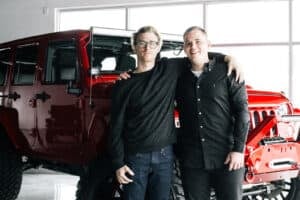 Ultimate Rides consists of two brothers who have been buying and selling custom vehicles for over ten years. Selling lifted trucks by day and writing these awesome reviews by night! They started their Ultimate Rides journey with a third brother Jake, who was a big part of building the business they have today. In 2016 Jake passed away and losing their brother was the hardest thing they ever had to deal with. Even though they had a tragic loss they plan to continue to set a new trend for the auto industry, keeping customers number one. Pushing the envelope on the lifted truck market, these guys love researching and learning about everything in the auto industry!
 — Nick and Alex Bulanda, Founders of Ultimate Rides