Lift Kit Installation Near Me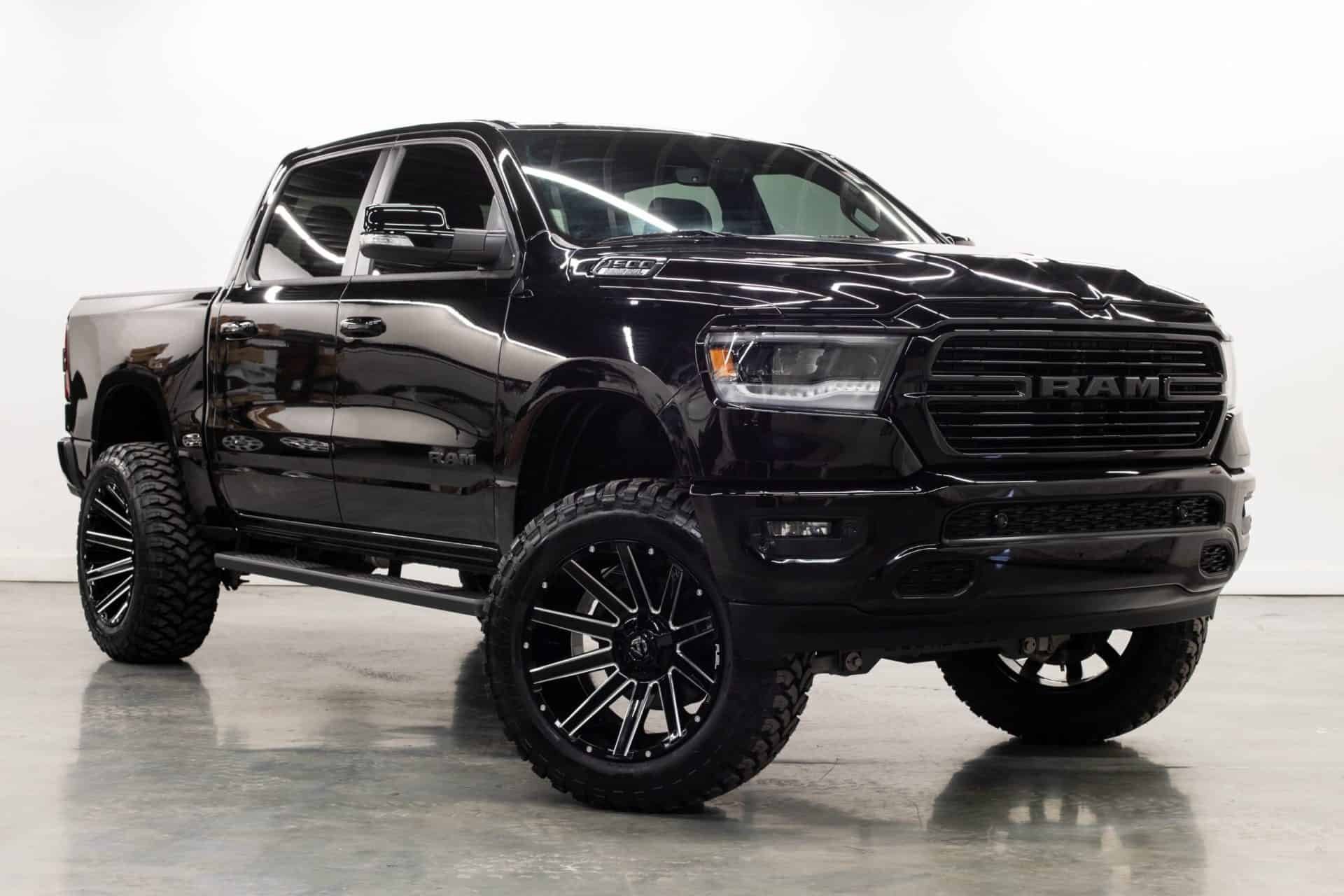 Ultimate Rides Offers Lift Kit Installation
Near Me
Are you trying to find an auto service center that can provide reliable lift kit installation? You are now looking in the right place. Ultimate Rides is a custom auto dealer with our own service center on-site, where our team upgrades vehicles for our inventory as well as the public. We're located an hour outside of Chicago, putting us directly in the heart of the Midwest. That means we'll be within driving distance of a huge portion of the United States. We know it's not always easy to find a reliable team to install upgrades on your vehicle. Call us today and we'll schedule you in to make it happen.
On top of that, Ultimate Rides offers so much more. The next time you're in need of a vehicle, we can help. We have a vast inventory full of exciting vehicles. Give us a call and we'll line you up with your perfect custom truck, with the option to have it delivered straight to your home. Any time someone buys one of our vehicles, they will always have the chance to customize it before we send it over. Additionally, our team offers the best customer service around. Read through our guide to find out more about Ultimate Rides, and see if we can help you find what you're looking for today.
Schedule an Appointment for the Ultimate Rides
Lift Center
One of the many ways we can help is by offering lift kit installation near me. Whether you already know exactly what lift kit you want, or you're still making that decision, it's never too early to involve us in the process. You can give us a call and one of the experts on our team will be able to offer suggestions. On the other hand, if you buy your own lift kit online, we'd be more than happy to simply install it for you.
At Ultimate Rides, we work hard to make sure every customer is satisfied. Installing a lift kit for you is just one of the services we provide in order to do that. We can customize your vehicle in countless different ways, though it's safe to say that a suspension lift is one of our main specialties. Call us now to schedule a good time to bring your vehicle in, or to find out more about all the options that await you here at Ultimate Rides of Coal City, IL.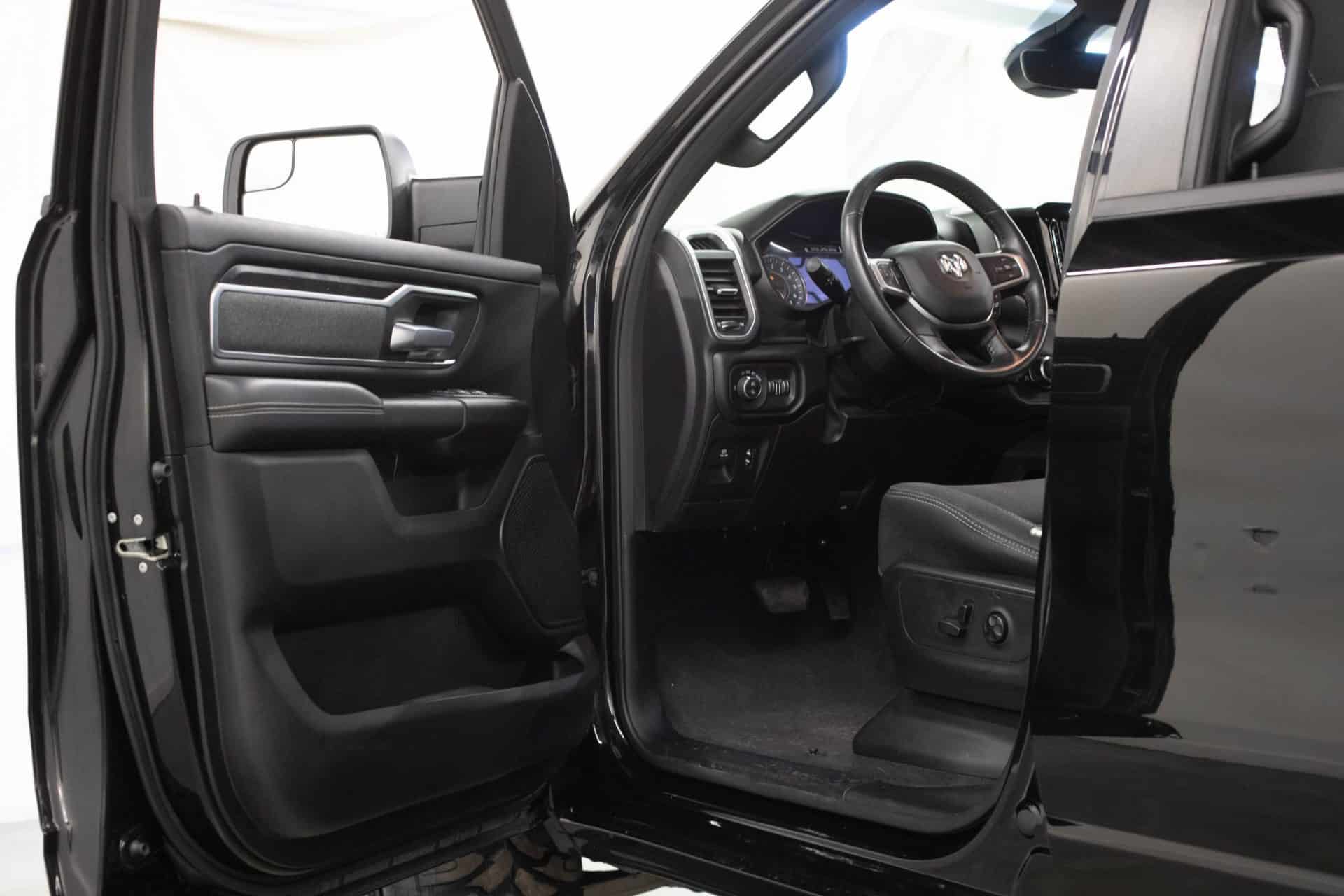 Customize Any Vehicle in
Our Inventory
If you decide it's the right time to buy your next vehicle instead of lift kit installation near me, Ultimate Rides has you covered. Not only that, but you'll even be able to customize the vehicle just the way you want. That's one of the most exciting benefits of buying your next vehicle through us. Our team will help you create your dream vision of a pickup truck. We offer suspension lifts along with a huge range of other accessories and modifications. Just figure out which vehicle you'd like to go with, and start thinking about what you can do to make it your own.
When you customize one of our vehicles, you'll even have the chance to finance the cost. This allows you to include it with your main vehicle financing deal. For just a few extra dollars a month, you could have a long list of upgrades done on your truck. Just let us know if you have any questions and our team will help.
Shipping Available Throughout the
United States
Do you live outside the Midwest? Have no fear. We can still ship our vehicles to you. The inventory at Ultimate Rides is open to members of the public all across the United States. That's because we offer shipping that is both affordable and simple. Give our office a call to begin the process. Someone from our team will help you decide on the right vehicle. We'll offer the chance for you to customize it however you'd like, and then we can start working out the financing details.
We'll gather your shipping information, and it'll be up to you to decide if you'd like to pay for the cost of delivery ahead of time or include it with your financing. Either way, Ultimate Rides makes it easier than ever to order a vehicle to be shipped right to your home. Give us a call to learn more about this process or to start looking for a vehicle of your own right now.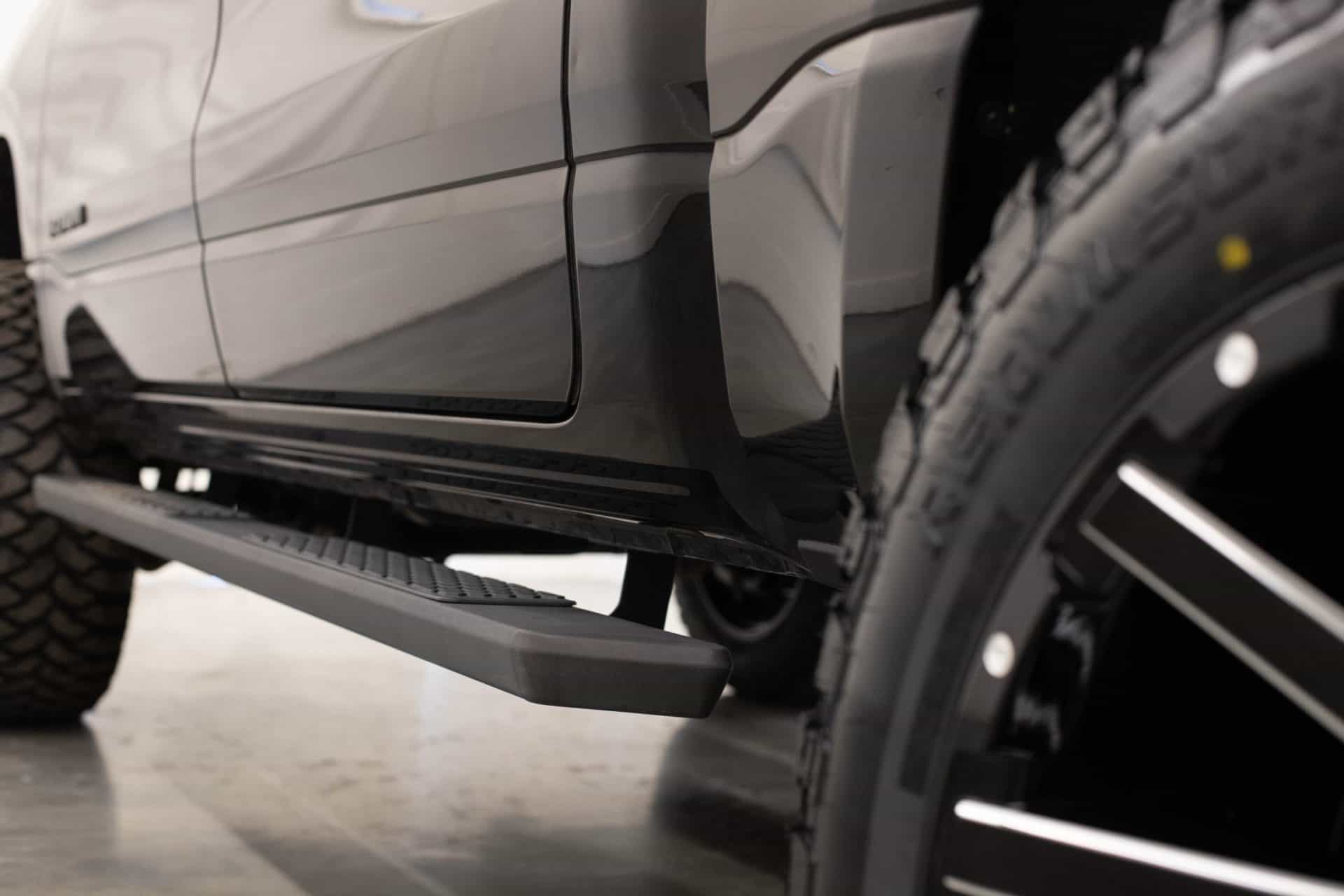 We Pride Ourselves on Having the
Best Customer Service Around
The auto sales industry does not have a very good reputation when it comes to taking care of their customers. That does not sit right with us at Ultimate Rides, which is why we work incredibly hard to make sure every customer is satisfied. We strongly believe that buying or upgrading a vehicle should be a positive experience. Our team puts in the hard work to make sure that's the case. Whether you're here for lift kit installation near me or to find your next vehicle, the team at Ultimate Rides will make it a better time.
We go above and beyond to make sure you're happy with your experience. It's our goal to match you up with your perfect truck, and we'll do whatever we can to make that happen. That even includes having our team search for a specific make and model for you. If there is a particular vehicle you're after, simply let us know. With a small deposit, we will have our buyers seek out this vehicle. They see tons of different models every day, so it should not be long before we find it for you. From there, we'll bring it back to our HQ and get the vehicle all ready for you! This is just one of the ways we'll make sure you're happy.
Rust-Free Custom Trucks
Available Now
Another thing you can always count on when shopping for a vehicle at Ultimate Rides is a rust-free inventory. Unlike many other preowned auto dealers out there, the vehicles you find at Ultimate Rides have been carefully inspected to ensure they're free of rust and in good shape. This certainly isn't easy, especially coming from the Chicago area, where salted roads and snow make rust incredibly common.
In order to supply our customers with the best inventory, we send our buyers out to different areas of the United States. Specifically, we'll search for cars in warmer climates, where it's easier to find them well taken care of. Our team brings the vehicles back to our service center where we inspect them and get them ready for you! If you have questions about how this process works, go ahead and ask! Our team will certainly have some helpful answers for you.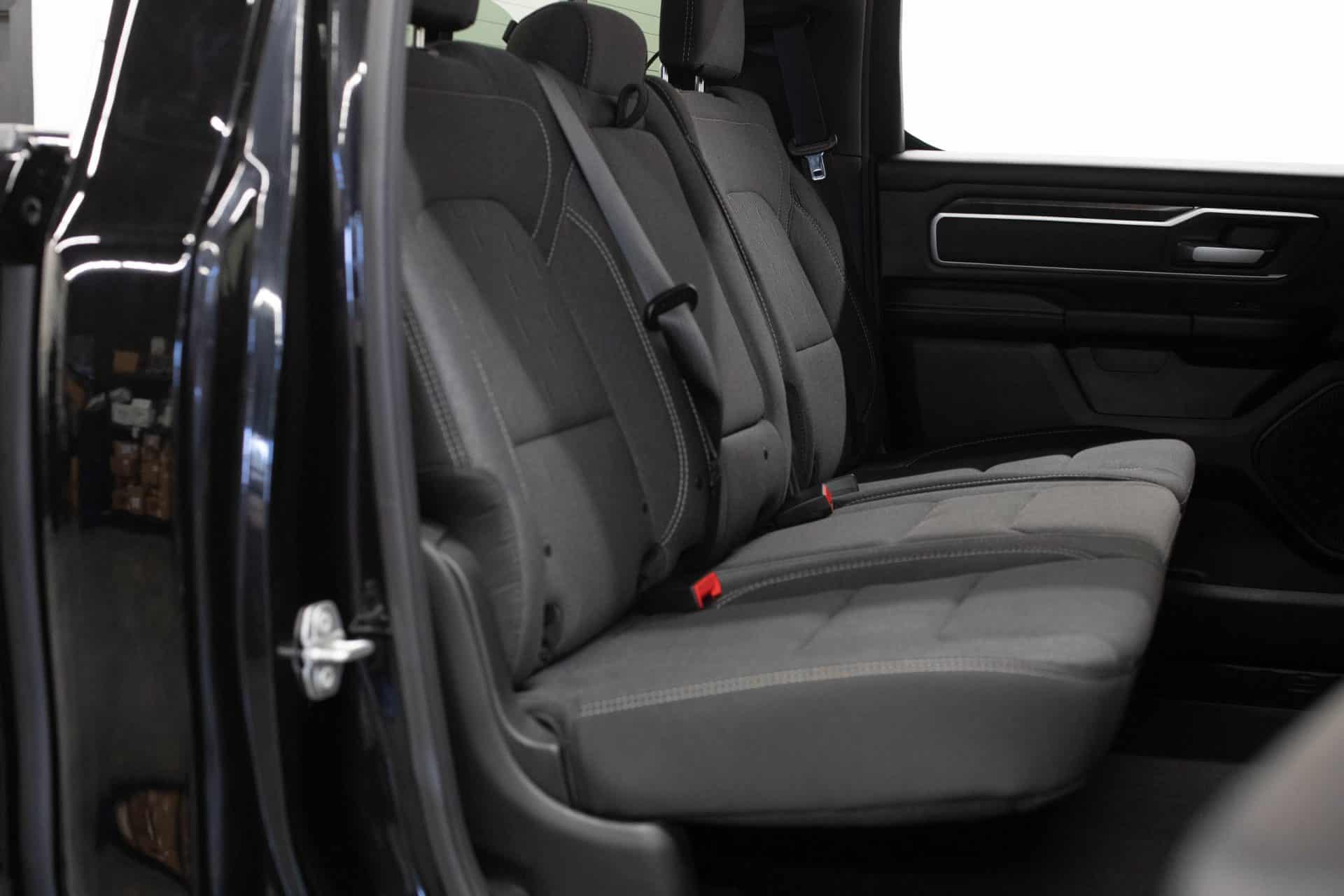 Maintenance, Detailing and Repairs
Here for You
In addition to everything else we can provide at Ultimate Rides, you can also rely on us to keep your vehicle in good shape. That's because we offer repairs, detailing and maintenance right here in our service center. Just give us a call and we'll figure out a good time to bring your vehicle in. Whether you know exactly what's wrong or you need us to figure that out, our team is capable of handling it. We'll even be able to help you out with an oil change or a tune-up if you need! Have a special occasion coming up? Have Ultimate Rides detail your vehicle to get it looking fantastic. Our ASE-certified technicians can take on jobs both big and small. Reach out today to learn more.
Contact Ultimate Rides to
Schedule Your Appointment
Feeling like Ultimate Rides might be the right place for you? We can help with lift kit installation near me and so much more. Visit or call us to start now. Residents or visitors of the Chicago area can feel free to stop by our office at 38 W. Division St., Coal City, IL 60416. If you would prefer to reach out over the phone, you can contact us today at 815-634-3900. A member of our team will help you find exactly what you're looking for!
---
Two Brothers With a Dream

,

Building The Best Ultimate Rides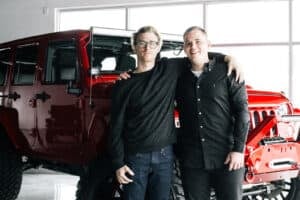 Ultimate Rides consists of two brothers who have been buying and selling custom vehicles for over ten years. Selling lifted trucks by day and writing these awesome reviews by night! They started their Ultimate Rides journey with a third brother Jake, who was a big part of building the business they have today. In 2016 Jake passed away and losing their brother was the hardest thing they ever had to deal with. Even though they had a tragic loss they plan to continue to set a new trend for the auto industry, keeping customers number one. Pushing the envelope on the lifted truck market, these guys love researching and learning about everything in the auto industry!
 — Nick and Alex Bulanda, Founders of Ultimate Rides