Lifted Dodge Ram 2500 Available from Ultimate Rides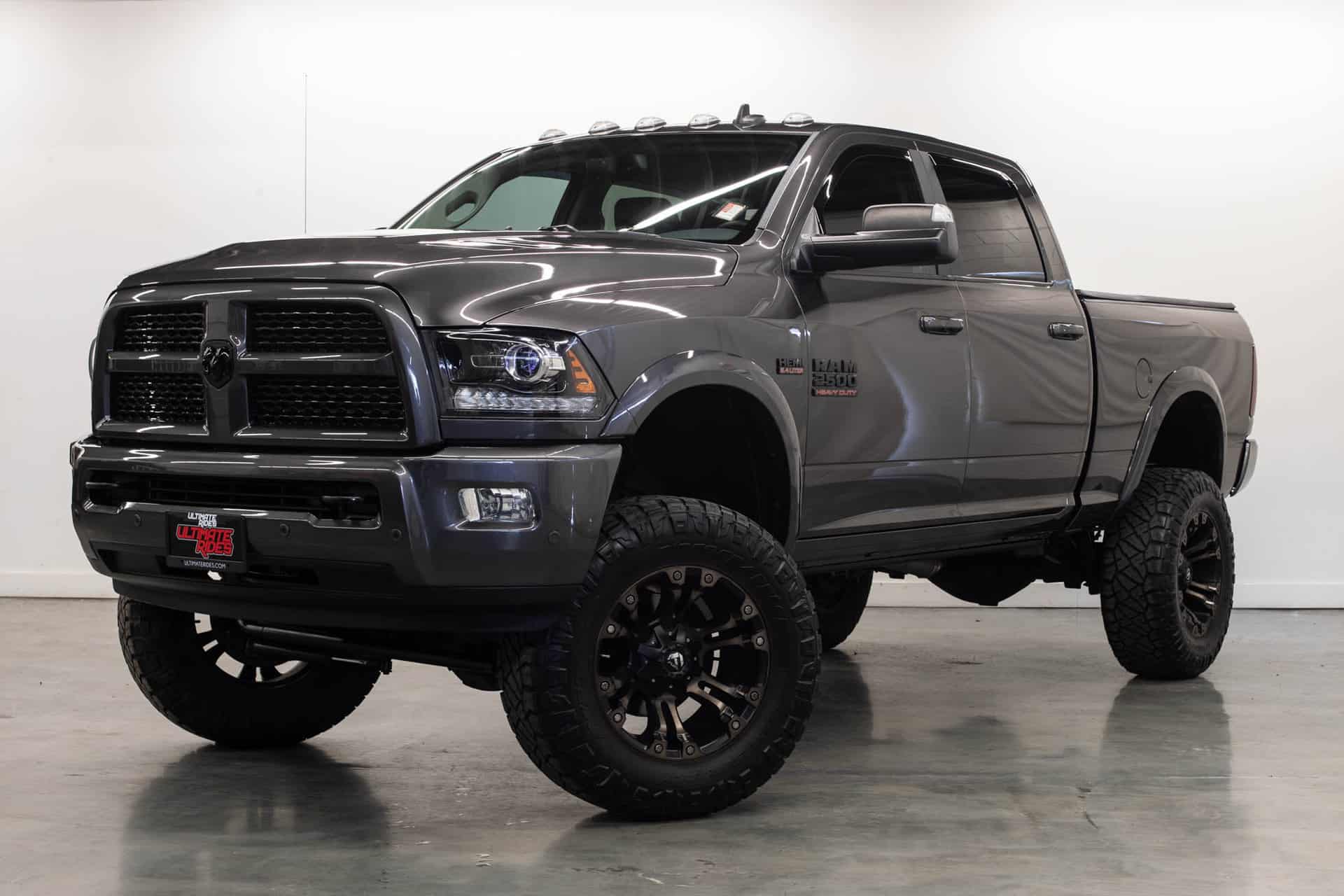 Buy a Lifted Dodge Ram 2500
Today
There's nothing out there quite like a heavy-duty truck, especially one that has been outfitted with a top of the line suspension lift. A lifted Dodge Ram 2500 is just one of the many vehicles you could find waiting for you at Ultimate Rides. We are a custom auto dealer that delivers high-end trucks, SUVs and cars all across the country. On top of that, if there's a vehicle you want, such as the Ram 2500, we'll track it down for you even if we don't have one in our inventory. That's because Ultimate Rides is set on making sure all of our customers drive away satisfied.
Read on to learn more about our available delivery, high-quality inventory, and the technicians and customer service team that makes it all possible. Wherever you live across the United States, we work hard to get you access to these amazing vehicles. You'll be able to choose all the upgrades you want, and we'll get it out to you within a week of when it's finished! Make sure to give our office a call if you have any questions about the information presented in this guide.
Custom Vehicles with Affordable
Nationwide Shipping
With the ability to ship our vehicles out around the country, it's possible to offer drivers everywhere access to some truly impressive rides. Once you take a look at our inventory, feel free to call our office. Someone from the Ultimate Rides team will tell you more about any one of our trucks, SUVs or cars, including the lifted Dodge Ram 2500 pickup. When you figure out which vehicle you want for sure, our staff will help set you up with the right financing plan. From there, we'll get your shipping details and arrange everything else!
Our customers have the option of including the cost of shipping in their financing deal or paying for it separately up front. If you are worried about the immediate cost of delivery, packaging it with your financing could be the right choice. It'll allow you to increase your monthly payments by a small amount to ensure everything is covered. You'll have a chance to customize your vehicle before we send it out. Once it is ready, it'll be a week or less before it arrives!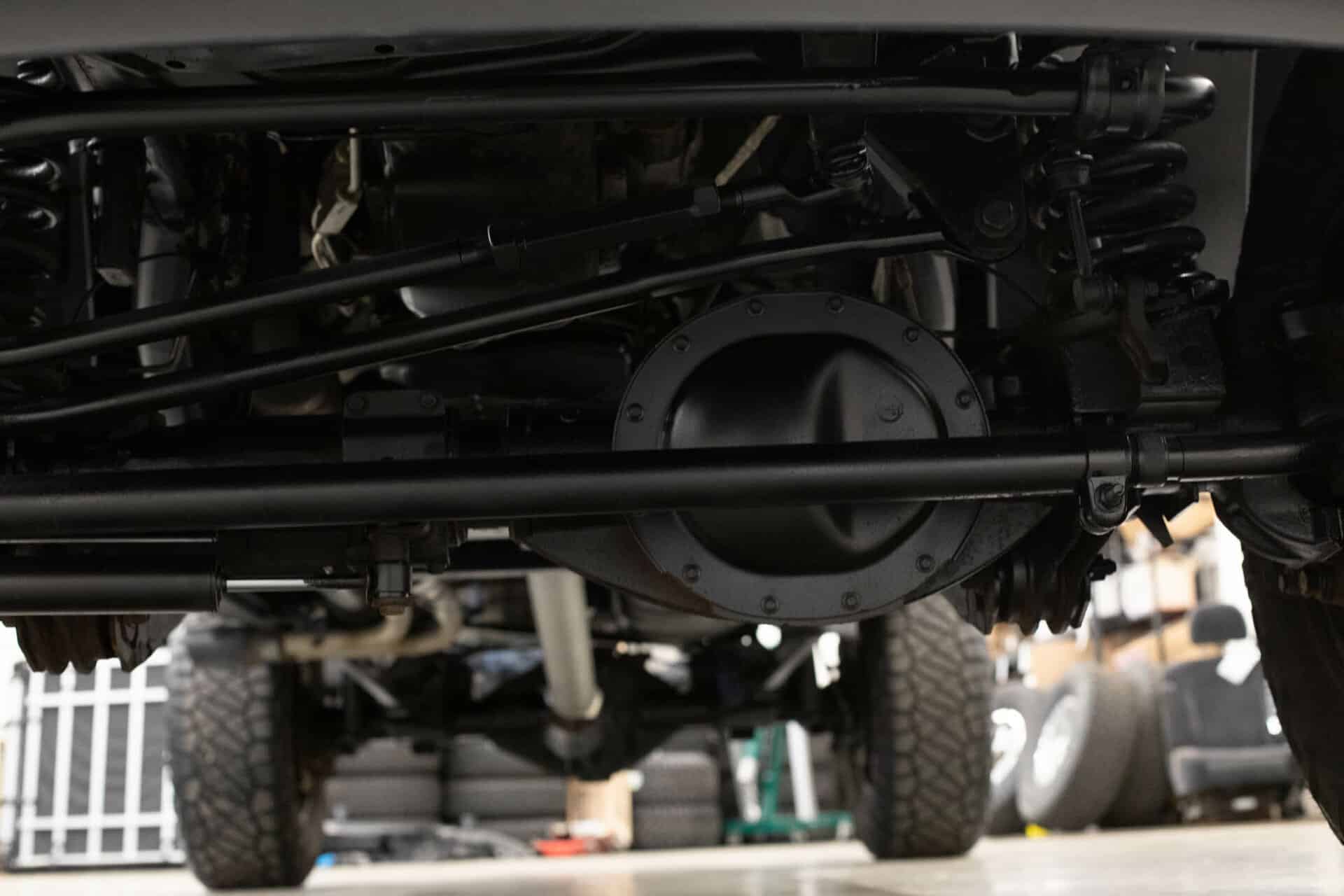 Dive In to the Ultimate Rides
Lift Center
Without our lift center team, our vehicles wouldn't be what you see them as. Our technicians work incredibly hard to customize and upgrade the models you see in our inventory. Most of the vehicles we sell feature suspension lifts, but it doesn't have to stop there. Our custom service center is open to you whenever you buy a vehicle from us. Let us know what kind of upgrades you're thinking about and our team can get right on. There's almost no limit to what we can do. We'll adjust your suspension height, add on accessories, install new wheels and tires, completely re-design the interior (and/or exterior), install performance chips and so much more. Reach out to our team to learn about the many ways we can change your next vehicle.
Additionally, you'll have the opportunity to pay for the upgrades or finance them just like our delivery. This makes the process so much more accessible for many drivers. Contact us to learn more about how this works. If you decide you aren't ready to upgrade into another vehicle anytime soon, you can make an appointment for us to work on your current model. Give us a call and we'll make it happen!
We'll Help You Find Your
Perfect Vehicle
The customer service at Ultimate Rides is pretty unlike anywhere else out there. Our team goes all the way for our customers, even tracking down specific vehicles that we don't currently have in our inventory. That includes a lifted Dodge Ram 2500. Let us know what model year or configuration you're looking for and our buyers will keep their eyes peeled until we locate it. From there, we'll get the vehicle to you however we can. There's an option for you to pick it up from our HQ, or we can ship it right to your home. Once again, you'll be able to choose if you want to opt for any custom upgrades from our lift center.
To us, though, customer service means more than just finding you the right vehicle. We want to re-inject some joy into the process of buying a vehicle. For too long, it has become something that people dread. When you shop at Ultimate Rides, you should feel the same pleasure that you get at buying a house or another major purchase. Give us a call today and let us know how we can best assist you.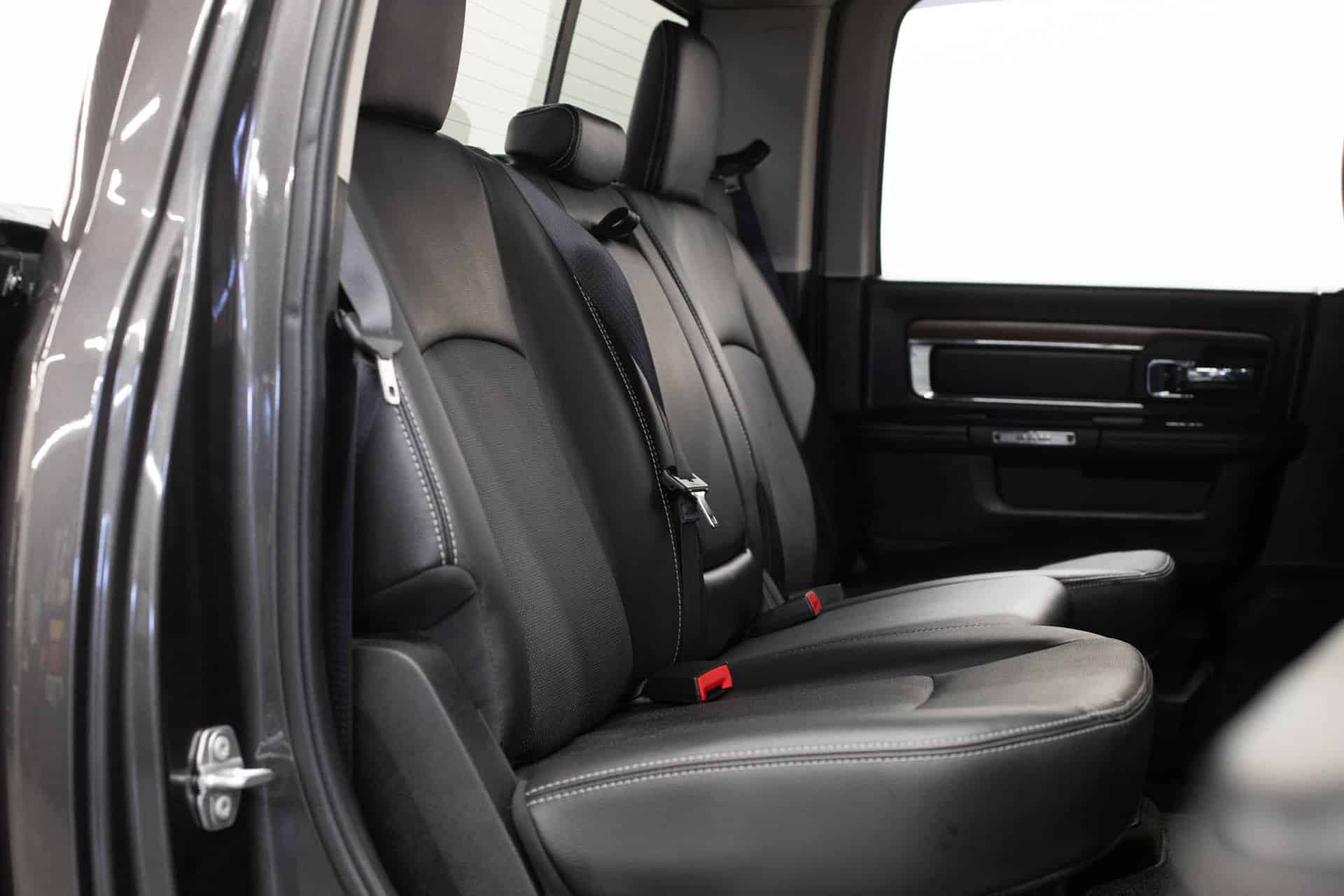 An Inventory Full of Rust-Free
Custom Trucks
It's more than just our custom upgrades that set our vehicles apart from what you'd expect. We also hand select each one to meet certain standards. Most importantly, they must be free of rust damage. We also do our best to inspect each vehicle once we get it back to our shop to ensure it's in great shape. There's only so much you can do when it comes to a used vehicle, so it is impossible to make absolute guarantees on how it will run in the future. What we can promise is that we do everything in our power to investigate issues and ensure the quality of our inventory. Take a look at online reviews from previous customers and you should see what we mean!
Chicago Area
Repairs and Maintenance
For those of you who live in the greater Chicago metropolitan area, you're in luck. You live right in the backyard of Ultimate Rides. Not only does that mean you can bring your vehicles to us for customization, but our team also offers maintenance, repairs and even detailing. Our technicians are ASE-certified, and have a great deal of experience working on vehicles in many ways. We'll cover basic services like an oil change as well as more advanced repairs. Contact us to learn more or to make an appointment today.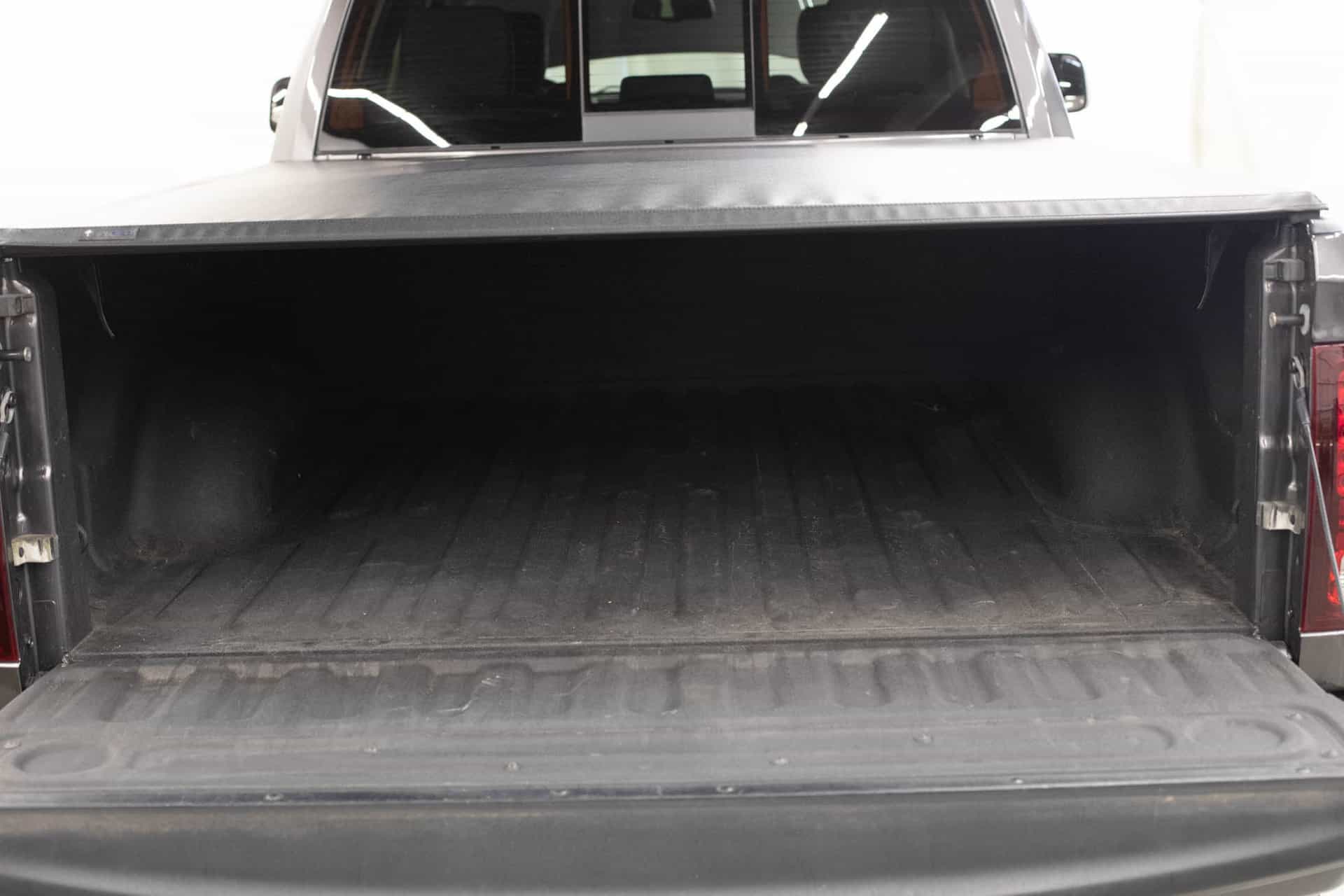 Benefits of Driving a Lifted Dodge
Ram 2500
The Ram 2500 is an excellent vehicle, no matter what model year or trim level you choose. It's all about finding the option that is right for whatever your situation may be. Ultimate Rides can help you find whichever truck you need. The lifted Dodge Ram 2500 is capable of hauling lots of cargo, as well as heavy-duty towing. If you go with a newer model, you could also find a ton of amazing modern features inside. Our custom lift center can also outfit older Silverados with many of these same upgrades.
When it comes to having a lift kit, there are tons of benefits to enjoy there as well. You'll have a higher vantage point of the road, letting you see over many of the vehicles surrounding you. If you like driving off-road, you'll have more ground clearance and better angles of approach, helping you avoid getting stuck. Lifted trucks also have a dominant look that's impossible to replicate. Just take a look at our inventory and you'll see exactly what we mean.
Contact Ultimate Rides for
Further Assistance
When the time comes to begin looking for your next truck, we strongly encourage you to give us a call. Whatever it is you're searching for, we can get you behind the wheel. At the same time, we'll be able to offer reliable shipping and all the custom upgrades you can ask for. If you live in the Chicago area, you can come and see us in person to discuss more details. Our office is located at 38 W. Division St., Coal City, IL 60416, which is only about an hour south of the city. Come see us today and we can hook you up with an incredible custom truck!
If you're not in the Chicago area, Ultimate Rides can easily help you out over the phone. Contact us at 815-634-3900 to speak to a member of our team. We'll listen to all your needs, get you set up with the right vehicle, and have it sent out to you as soon as humanly possible!
---
Two Brothers With a Dream

,

Building The Best Ultimate Rides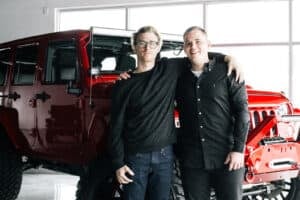 Ultimate Rides consists of two brothers who have been buying and selling custom vehicles for over ten years. Selling lifted trucks by day and writing these awesome reviews by night! They started their Ultimate Rides journey with a third brother Jake, who was a big part of building the business they have today. In 2016 Jake passed away and losing their brother was the hardest thing they ever had to deal with. Even though they had a tragic loss they plan to continue to set a new trend for the auto industry, keeping customers number one. Pushing the envelope on the lifted truck market, these guys love researching and learning about everything in the auto industry!
 — Nick and Alex Bulanda, Founders of Ultimate Rides