Lifted Jeep Cherokee for Sale at Ultimate Rides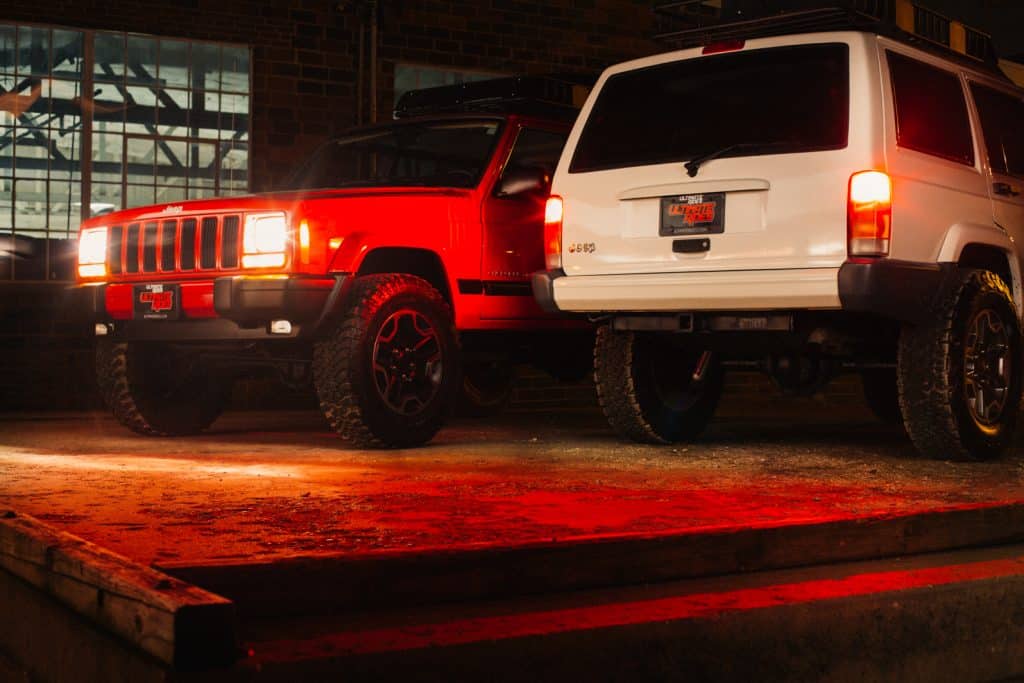 Ultimate Rides is the Best Place to Find a
Clean Lifted Jeep Cherokee for Sale
Finding your next vehicle isn't always as simple as going down to your local dealership and picking out the first thing that catches your eye. Instead, most folks out there know it's important to do a little bit of research first, and that's where we come in. Ultimate Rides is the best place to get your next car, truck or SUV because our inventory is completely and entirely free of rust. As a Midwest used auto dealer, we believe that's quite an achievement. If you're in search of a lifted Jeep Cherokee for sale that's still running great, we've got just the thing for you.
As we all know, the climate of the Midwest doesn't naturally lend itself to keeping vehicles free of rust, so we go out to parts of the country as far as Texas and California to seek out what we need. Once we find vehicles that are both rust-free and fit into our aesthetic, we haul them back here to our headquarters where they undergo further inspection. In many cases, we even do a little bit of custom work before listing the vehicles, as you'll quickly see with just a glance at our inventory.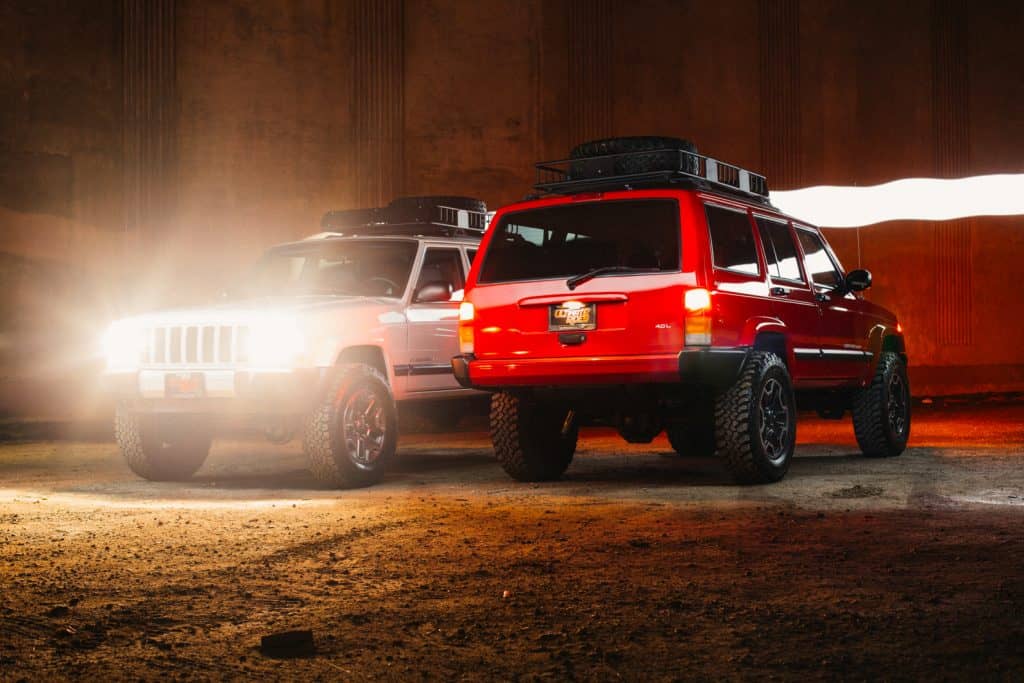 Lifted Jeep Cherokee for Sale

Customized in Our Lift Center
At Ultimate Rides, we consider the Jeep one of our specialties. For our team, it's one of our favorite brands to work on for many reasons. The vehicles are strong and durable, relatively simple to customize, and always look sharp. We get them in clean, and from there we customize them into something new and entirely unique. Over the years, we've built a name for ourselves by maintaining high quality in our vehicles and excellent customer service, and a huge part of that is the work we do in our lift center. Any time you buy a vehicle from us, you have the option of having it sent to our service center for any additional work before you take it into your possession. If you'd like to add a lift kit or have one adjusted, add some different tires, put on a light bar, a front grille, or just about anything else done you can think of, let us know and we'll make it a reality.
One of the ways we make it easier for you customize your vehicle is by allowing our customers to include the cost of service along with their standard vehicle financing deal. If you would like to get some work done but aren't sure you want to pay a large upfront cost, why not spread it out alongside your vehicle payments? Whatever way you want to pay, we have your back at Ultimate Rides.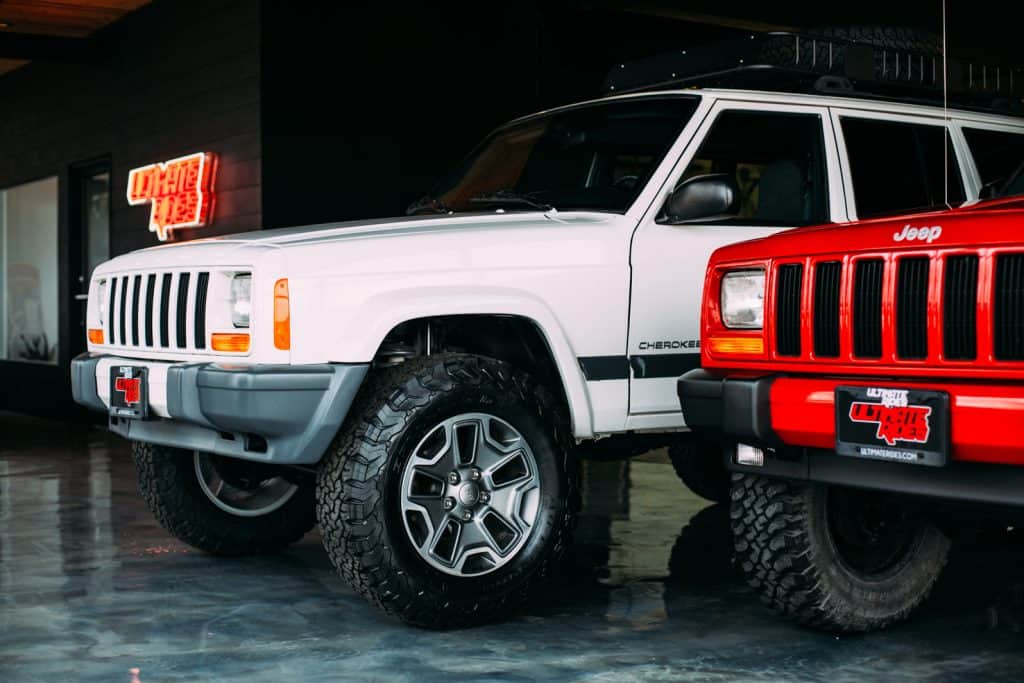 Our

Customer-Forward

Philosophy
Ultimate Rides has been in business for more than a decade now, and we've learned quite a lot in that time. What of those things that we feel incredibly passionate about is that our customers are the key to our business. It sounds straightforward and a little obvious, but when you think about how many other auto dealers treat their customers it might start to make more sense. To most other auto dealers out there, it seems like customers are all treated the same: as numbers on the dotted line and little more. Here at Ultimate Rides, we understand that everyone who comes through our doors or makes a phone call to us is different. You have different needs, desires, expectations and more. We treat our customers like the individual people they are, helping them find the perfect vehicle for whatever their situation may be. Give us a call or stop by today to get your very own VIP treatment as well as an awesome lifted Jeep Cherokee for sale!
In addition to that, we try to go above and beyond to really let our customers know we are looking out for them. If there's a specific vehicle you're searching for but you've been unable to track one down, let us know! Our buyers see a ton of vehicles in their travels and there's a good chance we can find exactly what you're looking for. We also have a significant number of customers fly into O'Hare to come check out a vehicle before they buy. If you plan on flying in, let us know and we'll come pick you up from the airport! Whatever we can do to make the buying process easier for you, let us know and we'll make it happen!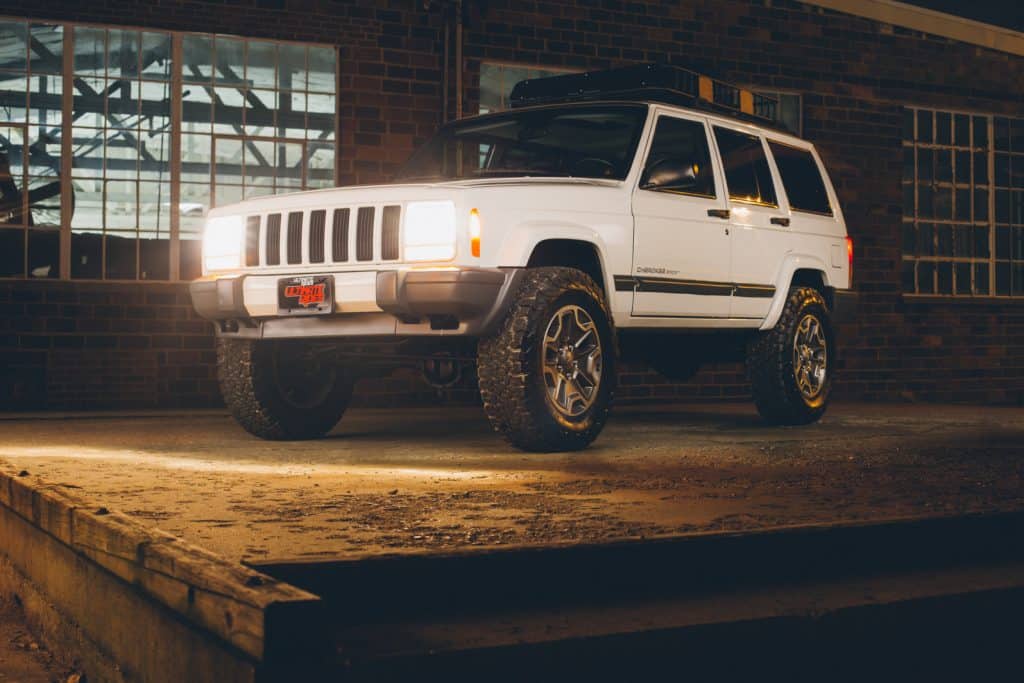 At Ultimate Rides, You'll Find
Multiple Ways to Buy!
We understand how difficult it can be to find custom vehicles in excellent shape in many places around the world, and that's why we've opened ourselves up and allow you to buy from anywhere! Shipping is surprisingly affordable, especially considering you can finance your transportation costs right alongside your vehicle. If you're having trouble finding the right vehicle, such as a Jeep Cherokee 2000 lifted, give us a call to find out what's available to you! More than half of our customers are from outside the Chicago area, meaning that our offers are so appealing that folks buy from all over!
If you think you're ready to take the next step towards purchasing an amazing custom vehicle from Ultimate Rides, please feel free to get in touch with us! You can call us at 815-634-3900, or find our office at 38 W. Division St. Coal City, IL 60416. We have a wide inventory of custom cars, trucks and SUVs that are just waiting to be driven off.
---
Ultimate Rides –

A Brotherly Foundation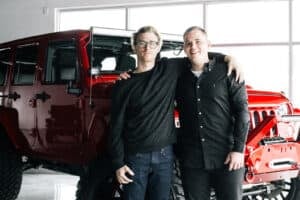 Ultimate Rides consists of two brothers who have been buying and selling vehicles for over ten years. Two brothers with a dream to buy, build and sell a lifted vehicles from rust free states. Build a business on a great reputation and always make sure customers are happy with their purchase. In the auto business that sometimes is hard to do, but year after year their business grew and five star reviews started to come in. They started their Ultimate Rides journey with a third brother Jake, who was a big part of building the business they have today. In 2016 Jake passed away and losing their brother was the hardest thing they ever had to deal with. Even though they had a tragic loss they plan to continue to set a new trend for the Chicagoland market, keep customers number one and grow this business for their baby brother Jake.
— Nick and Alex Bulanda, Founders of Ultimate Rides