Get a Lifted Jeep Gladiator from Ultimate Rides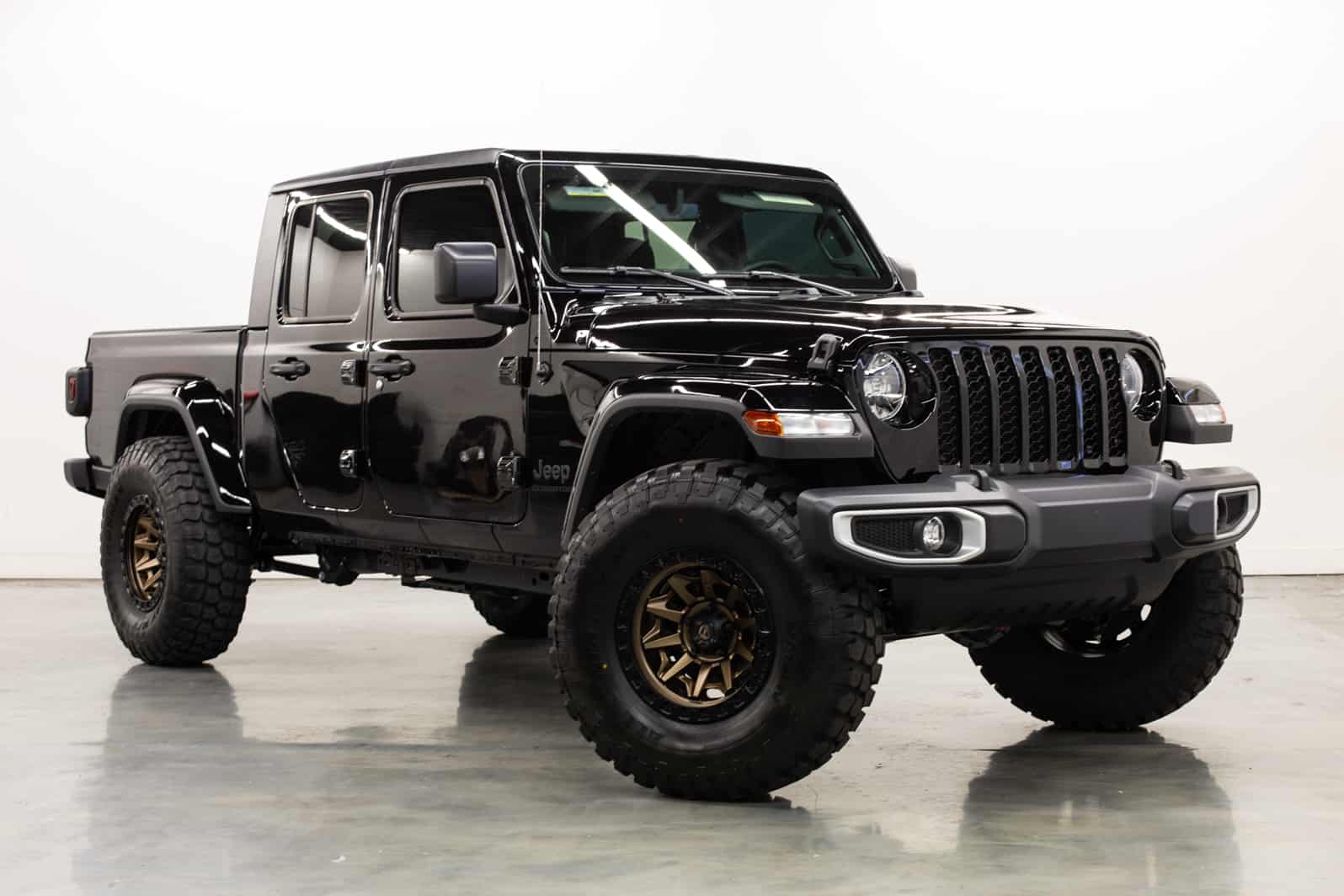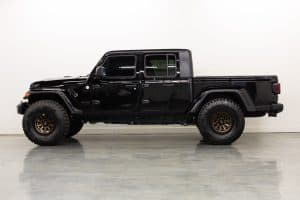 Find a Lifted Jeep Gladiator at

Ultimate Rides
These days, it often feels like shopping for a vehicle has lost all excitement. Instead, the feeling has been replaced with dread at having to buy from shady car dealers. If you choose Ultimate Rides for your next vehicle purchase, not only can you avoid that feeling, but you can also find a huge selection of quality custom trucks, SUVs and cars waiting for you. For those who are specifically looking for a custom Jeep Gladiator, you've chosen the right place. While we can't guarantee that we'll always have one in stock, there's a good chance you'll find what you need here, or we can track it down for you.
At Ultimate Rides, we have set out to change the way consumers look at our industry. We believe that buying a car should be no different from any other major purchase. You should know exactly what you're getting when you buy, and won't have to deal with any unwelcome business practices. Additionally, we provide a top-tier inventory of custom vehicles, and a custom service center unlike anywhere else. We can even deliver your vehicle nearly anywhere across the globe. Read on to learn more about Ultimate Rides!
An Inventory Full of High-Quality Rust-Free

Custom Vehicles
One of the first things you should know about our vehicles is that each one is free of rust. If you've done any shopping at most other used auto dealers in recent years, you've probably seen how common rust can be. This is especially true if you live in an area that provides the right conditions for it to form, such as the Midwest. We believe that our customers shouldn't have to worry about buying a custom vehicle only to find out it's already a rust-bucket. That's why we specifically seek out rust-free vehicles to comprise our inventory. You'll know what you're getting when you buy a car, truck or SUV from us. Too many dealerships offer lesser quality vehicles, and we work hard to differentiate ourselves.
The process of gathering vehicles without rust takes time, but we know that it's worth it in the end. We have a team of auto buyers that seek out the right vehicles for our dealership. They look in places like California, where the conditions allow the vehicles to more easily avoid rust. From there, they bring back the best options they can find for our inventory. Each vehicle undergoes a thorough inspection before we list it for sale. Additionally, we customize most of our vehicles in our lift center, getting them ready for you. You'll find that many of the rides we have for sale already feature lift kits and other modifications. Plus, you can always add on more when you buy a vehicle from us!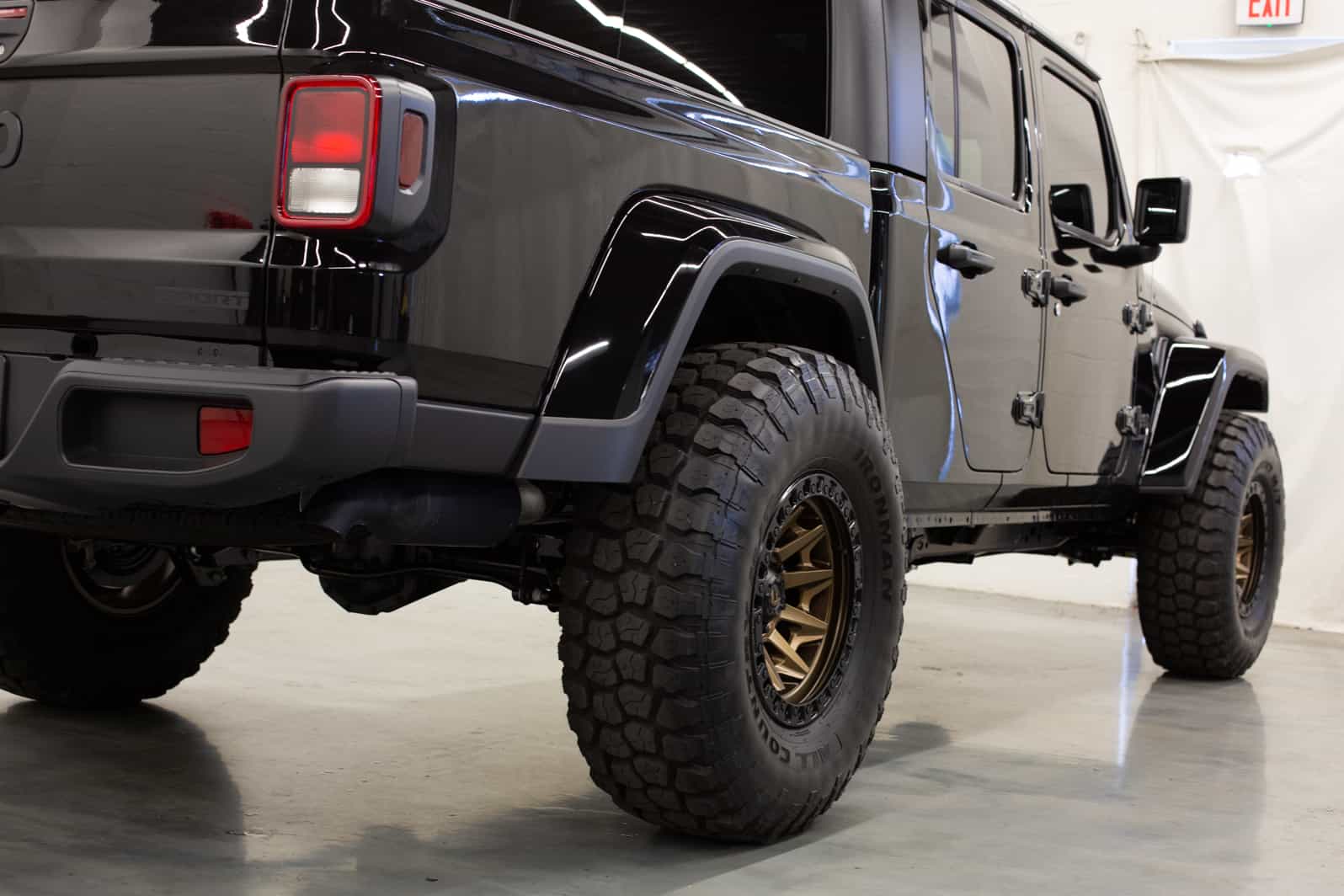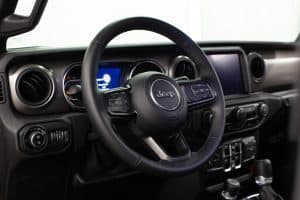 Customizing Any Vehicle in the Ultimate Rides

Lift Center
Our lift center is where the real magic happens. Without our team here, our vehicles would not be the unique pieces of work that they are. It's because of them that we can provide a high-quality lifted Jeep Gladiator to drivers like yourself. Our lift center is staffed with an expert team of ASE-certified technicians. They have years and years of experience, and know their way around a vehicle inside and out.
Any time you buy a vehicle from us, you'll have the opportunity to send it to our lift center for more work. Whether it's an adjustment to the lift kit, a new lighting setup, tire and wheel installation, or custom running boards, there's no limit to what we can offer for your next vehicle. Plus, you'll even have the ability to finance the cost of this work instead of paying for it all up-front. This will let you pay it off bit-by-bit as part of your monthly auto payment.
If you have any questions about how this process works, feel free to reach out to our team! We are always hard at work on something, but we'll make time to answer whatever you'd like to know. There are so many different customizations we can offer, so feel free to ask us about what we can do for you.
Customer Service with a Priority on

Your Needs
It's an unfortunate reality that the used auto industry has a terrible reputation for how it treats customers. Ultimate Rides is out to change that perception through our actions. When you shop with us, you won't find any wheel-and-deal salespeople. We will be straight up with you on price, vehicle details, and everything else. Just like any other major purchase in this day and age, you shouldn't have any lingering doubts as you walk out the door. If you're looking for a lifted Jeep Gladiator, just give us a call. Someone from our team will fill you in on what we have available. If you'd like to come in for a visit to our office, we can set you up with an appointment. On the other hand, we'll be able to handle the entire buying process over the phone if you're from out of the area.
Even beyond the basics, our team will work hard for you by going the extra mile. If there's a vehicle you want, such as the Gladiator, and we don't have it in stock, have no fear. Our team will send our buyers out in search of the ride you're looking for. We'll just need a small deposit from you and then we'll let you know as soon as we track it down. You'll still be able to send the vehicle to our lift center for more work, or we can ship it out to you as-is. Either way, Ultimate Rides wants to be your go-to destination for vehicle purchases.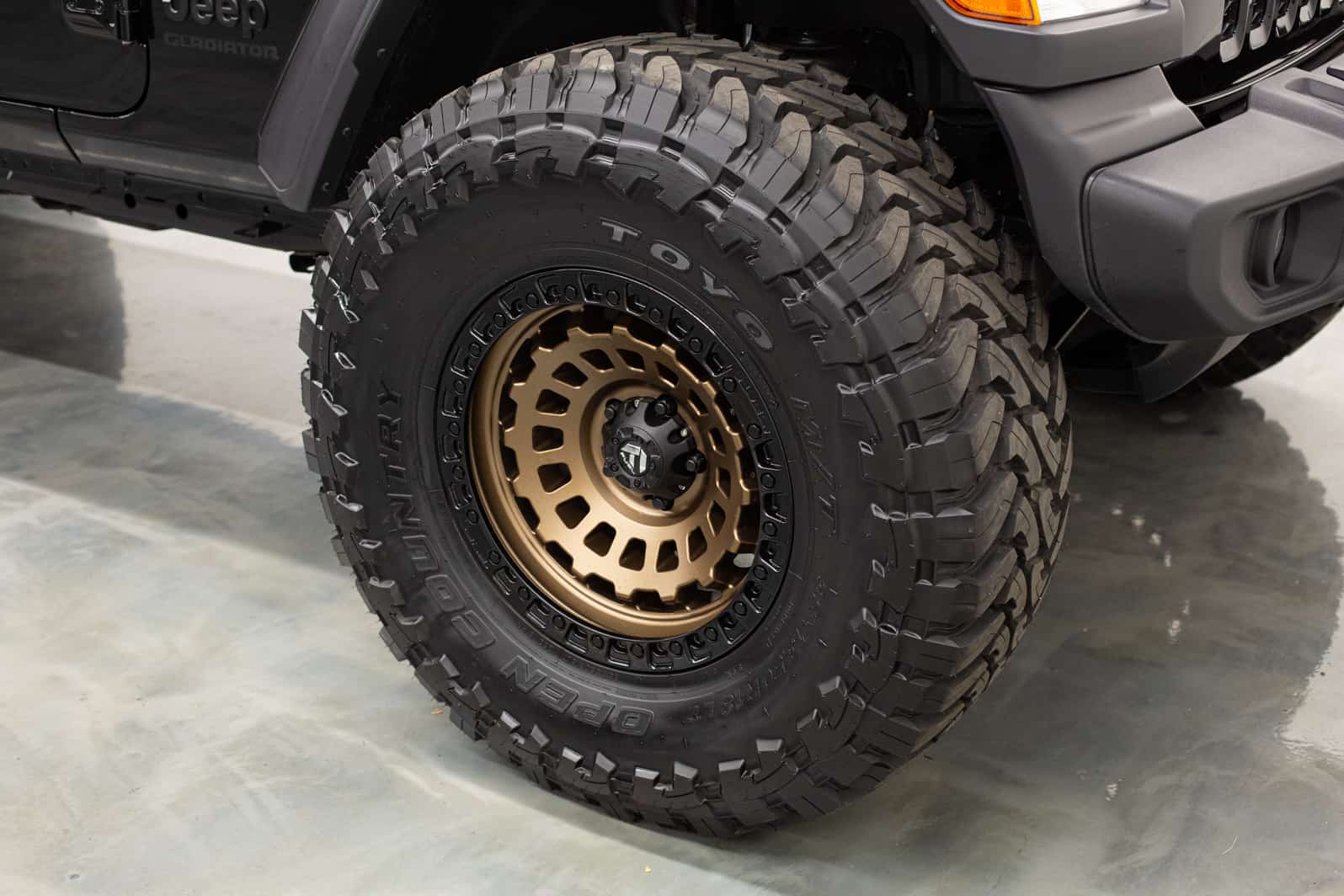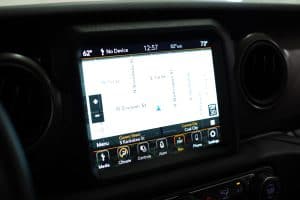 Simple Vehicle Delivery Available for a Lifted

Jeep Gladiator
One of the biggest reasons customers love buying from us is for our easy delivery process. No matter where you live, you have the ability to order a quality custom vehicle straight to your home. Best of all, the process could not be any simpler. Go ahead and begin by giving our office a call. If you know what you're looking for, like a lifted Jeep Gladiator, let us know. If you're still not sure, we can help you find what you want.
Once you have picked out the vehicle you want, we'll be able to handle financing and shipping details over the phone. The process is easy, and all your information will remain secure with us. You'll be able to choose if you'd like to pay for delivery now, or include it with your vehicle financing. If you finance the cost, it will simply add on a little bit to your normal monthly auto payment. This makes delivery affordable for just about anyone who is interested!
No matter what you choose, we'll get right to work on preparing your vehicle as soon as everything is finalized. From there, it shouldn't be long before we ship it out to you, and it will arrive shortly thereafter. If you have any questions about this, make sure to contact our team!
Jeep Gladiator: A Short History of

Jeep's Newest Pickup
Though many may not realize it, the Jeep Gladiator actually has a history that goes back quite a way. The truck was first introduced as a part of the Jeep lineup in 1962, and was manufactured all the way until 1988. Back then, it was a full-size pickup truck based on the design of the Jeep SJ Wagoneer. However, around 1971, the Gladiator name was dropped from the model. The vehicle became simply known as the Jeep pickup. After Jeep was acquired by Chrysler, the model was discontinued and replaced for several years by the Jeep Comanche. However, due to low sales, that model was also discontinued in the early 1990's. For many years, there was no Jeep pickup truck available. However, demand eventually became too much for the company to ignore.
The Jeep Gladiator was reintroduced as a mid-size pickup truck version of the Jeep Wrangler in 2018. The truck saw its public release in 2019, and it has been a hot ticket item ever since. We're probably not alone in seeing these vehicles all over the place, especially over the last year or so. The Jeep Gladiator is versatile, powerful, features a comfortable and modern interior, and offers all the industry standard safety features you would want and expect. In the years to come, we think the popularity of the Jeep Gladiator will only grow. Now is a great time to get on board with a custom lifted Jeep Gladiator of your own, courtesy of Ultimate Rides.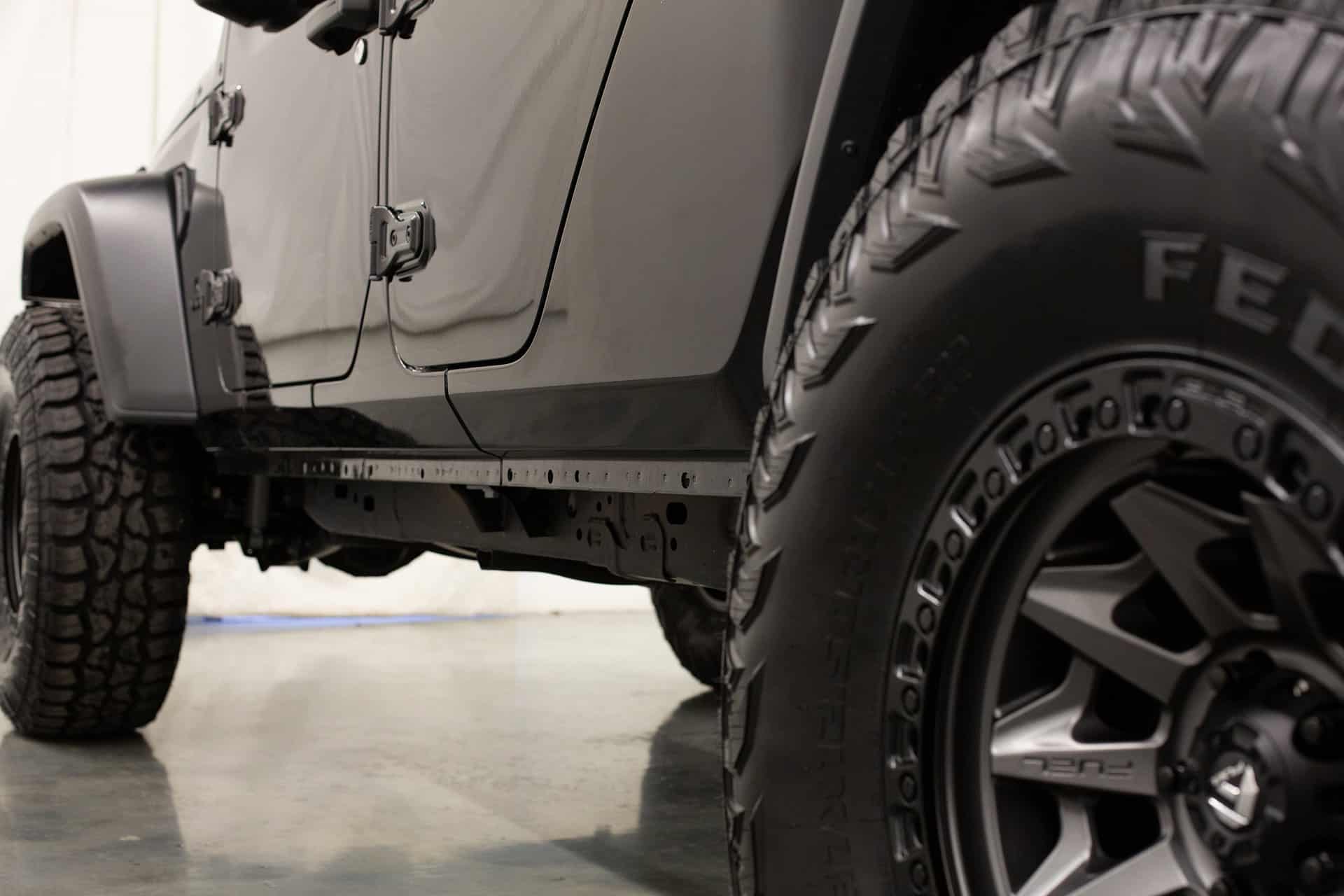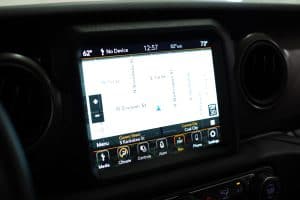 Repairs, Maintenance and More from our

Service Center
In addition to everything else available at Ultimate Rides, our service center is also open to the public! We offer repairs, maintenance and detailing for your vehicles today. As we mentioned before, we have a team of vehicle experts here, and they're ready to tackle any problems your vehicle has. We can diagnose issues if you're not sure what's up. We can also get straight to work if you know what's wrong. Our team handles engine problems, transmission trouble, and just about anything else that can go wrong.
We'll even take care of basic maintenance duties, like an oil change or tune-up. If you need someone to get your vehicle looking great once again, a detailing from our team can get you there. We hope that it's clear by now that we truly have a passion for vehicles at Ultimate Rides. If you're in need of a team that can get your vehicle working right and looking great, give us a shot!
Contact Us for

More Details!
Do you like the sound of shopping for your next vehicle with Ultimate Rides? We are confident that we can help you find or build the ride of your dreams. You'll be able to drive away in a lifted Jeep Gladiator unlike any other model out there. Our prices are fair, our customer service is top-notch, and our technicians are the best around. For more information on Ultimate Rides, give us a call today at 815-634-3900. If you're in the Chicago area and would like to stop by and see us, you'll find our office at 38 W. Division St., Coal City, IL 60416.
---
Two Brothers With a Dream

,

Building The Best Ultimate Rides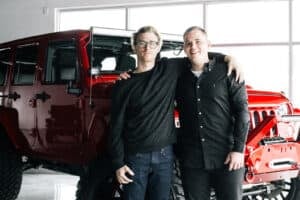 Ultimate Rides consists of two brothers who have been buying and selling custom vehicles for over ten years. Selling lifted trucks by day and writing these awesome reviews by night! They started their Ultimate Rides journey with a third brother Jake, who was a big part of building the business they have today. In 2016 Jake passed away and losing their brother was the hardest thing they ever had to deal with. Even though they had a tragic loss they plan to continue to set a new trend for the auto industry, keeping customers number one. Pushing the envelope on the lifted truck market, these guys love researching and learning about everything in the auto industry!
 — Nick and Alex Bulanda, Founders of Ultimate Rides