Lifted New Trucks for Sale with Shipping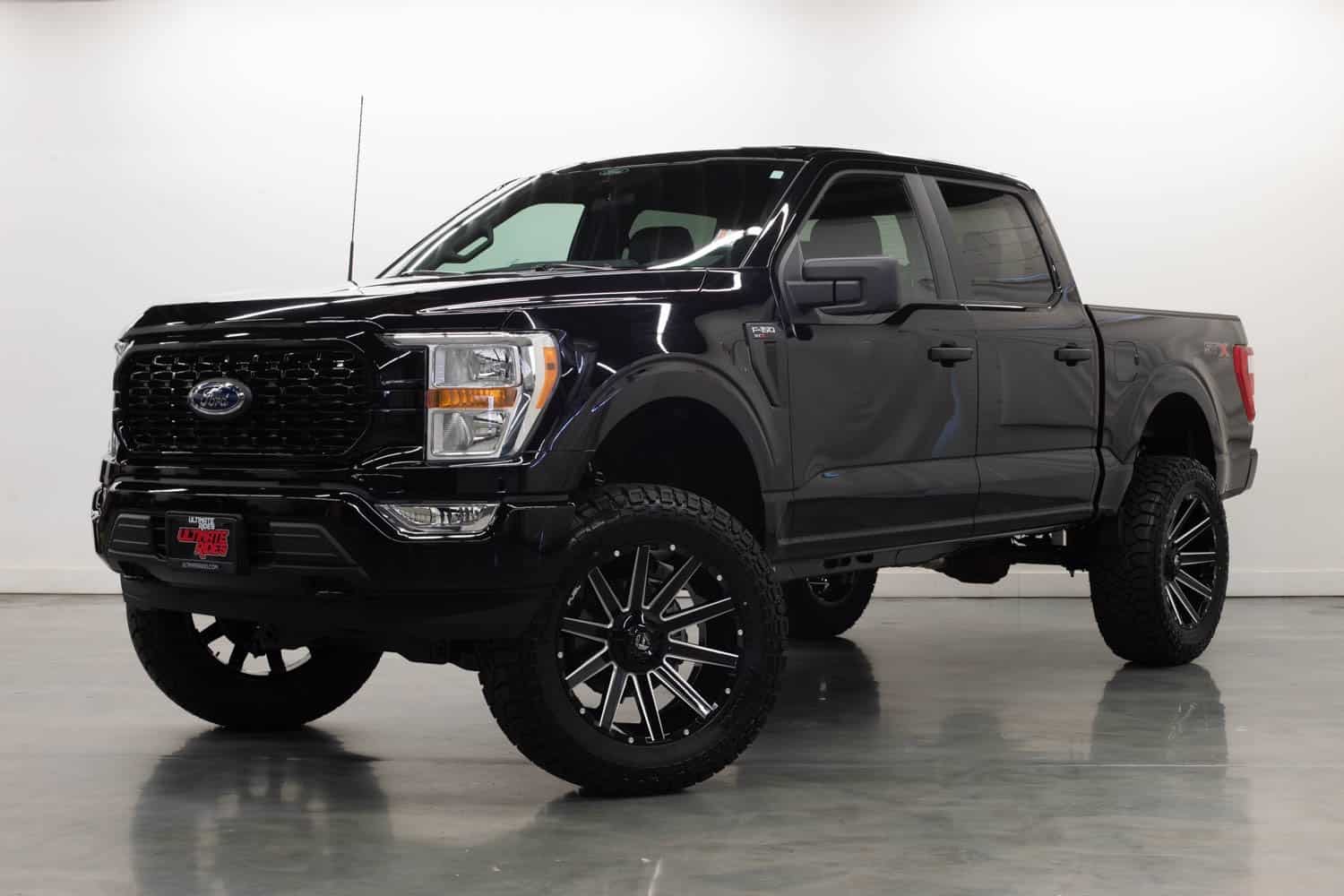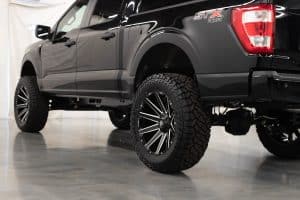 Lifted New Trucks for Sale at

Ultimate Rides
With each passing year, lifted trucks grow more and more popular. Here at Ultimate Rides, we've been sharing our love for these vehicles for a long time. We also don't plan on stopping any time soon. Whether you've been a driver of lifted trucks for years now, or you're thinking about upgrading for the very first time, we are confident that we can help.
Take a look through this brief guide to learn about our delivery services, your ability to customize any vehicle with us, the quality of our vehicles and so much more. When you're done, if you have any questions or you're ready to get started, go ahead and call our office!
Build or Customize Your Truck in our

Lift Center
One of the many things our customers love about shopping with us is access to our lift center. Most of the vehicles, especially the trucks, in our inventory already feature some custom work from our team. However, you can also add or change anything you'd like before we ship the vehicle to you.
We have our own team of technicians ready to get to work. They're ASE-certified, and some of the most talented mechanics around. In our shop, you'll have a huge list of options available. Suspension lifts are a specialty, but that's nowhere near all that we can offer. From off road tires and custom wheels to power retractable running boards and even engine performance chips, our garage has countless possibilities for you.
This process can even be made more affordable if you decide to finance the cost of the upgrades along with your vehicle. That allows you to spread the payments out, only increasing your monthly costs by a bit but letting you build the truck of your dreams. Visit us to find lifted new trucks for sale, and you could soon be driving around in something completely one-of-a-kind.
We Can Customize Your Current Vehicle Too!
Our services aren't just limited to our own vehicles, either. It's okay if you aren't quite ready to give up your current ride. We'll upgrade it however you wish. If you want to drive your vehicle down to our shop, we'll be more than happy to work on that for you too. Give us a call so we can set up a good time for you to come down, as well as talk with you about what you'd like done.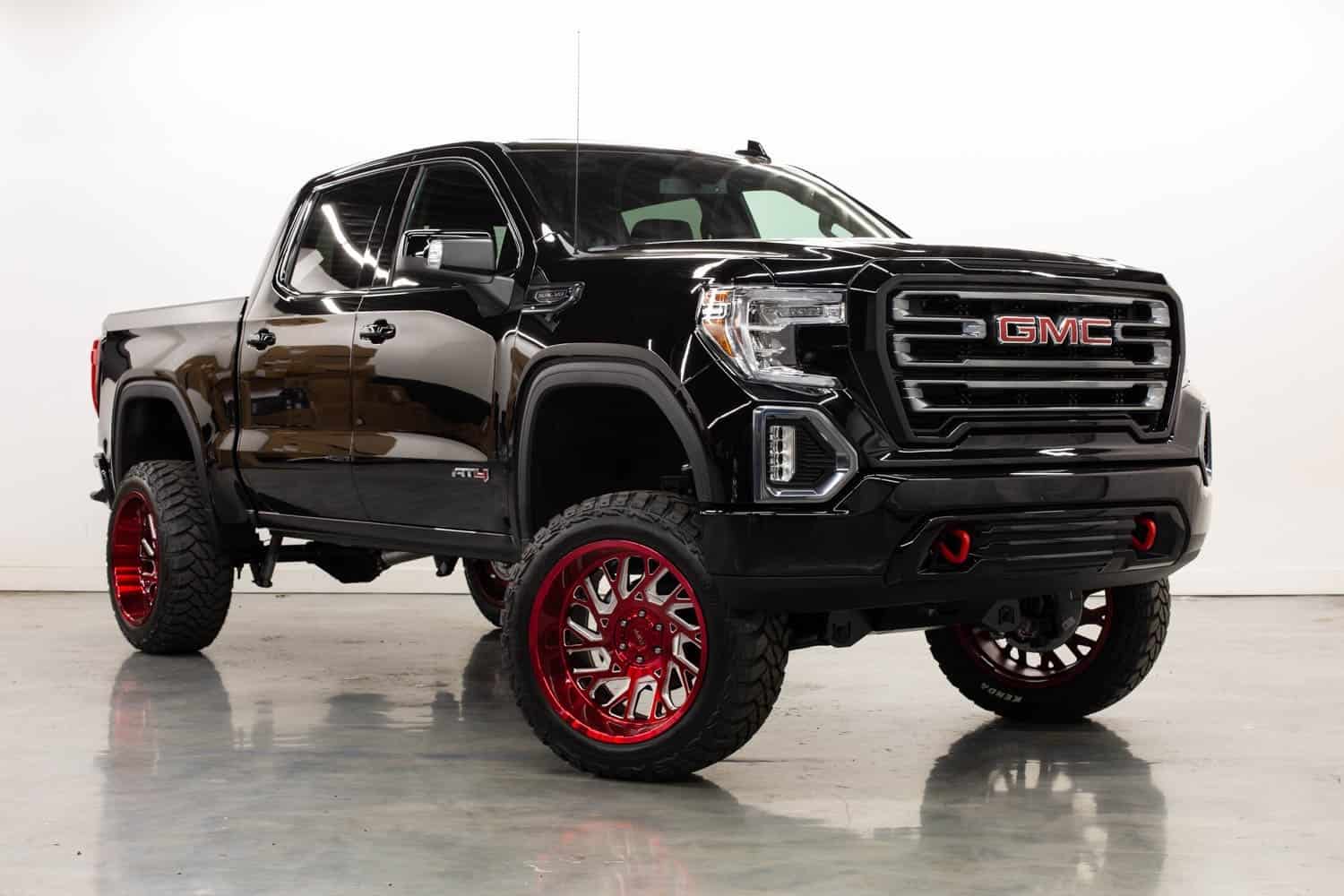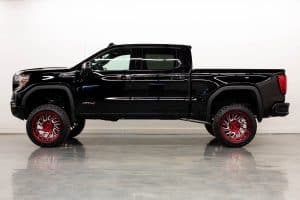 Ultimate Rides: Where Customer Service

Still Means Something
The auto sales industry does not have a great reputation for treating their customers right. Here at Ultimate Rides, we lean hard into the fact that we're a family business. Everyone who call us or comes through our office doors is treated like a VIP.
We don't view our customers as nothing more than a walking dollar sign. Instead, we make it our goal to help you find exactly the vehicle you're looking for. By treating every customer as well as possible, we believe we'll prove that we're the best auto dealer. That applies in a number of different ways.
For one, if there's a specific vehicle you want, we'll help you find it even if we don't have one in stock. Our buyers see loads of vehicles throughout their day, and it shouldn't be long before we find the right model. We encourage you to take a look at our reviews online to see what other customers have to say. Ultimate Rides prides itself on offering the best service we can. We encourage you to come find out for yourself.
Fast Shipping Available

Nationwide
Though Ultimate Rides is located about one hour south of Chicago, we supply vehicles to drivers across the United States. That's because we offer simple and reliably shipping. No matter where you're from, we're confident we can get an amazing custom vehicle to your driveway. Start by browsing through our inventory here on the website. When you're ready, give Ultimate Rides a call and someone from our office can help.
We'll provide you with more details as well as additional photographs on any model you're interested in. When you're ready, we can start to dig into the financing details. We'll get all the information we require from you, and then we will you in on every facet of the deal. As for delivery, just like in our custom shop, you can choose if you'd like to pay now or finance the cost. This makes delivery accessible to a huge number of people. At Ultimate Rides, we feel that everyone should have access to reliable custom vehicles. That's why we're proud to ship lifted new trucks for sale to all.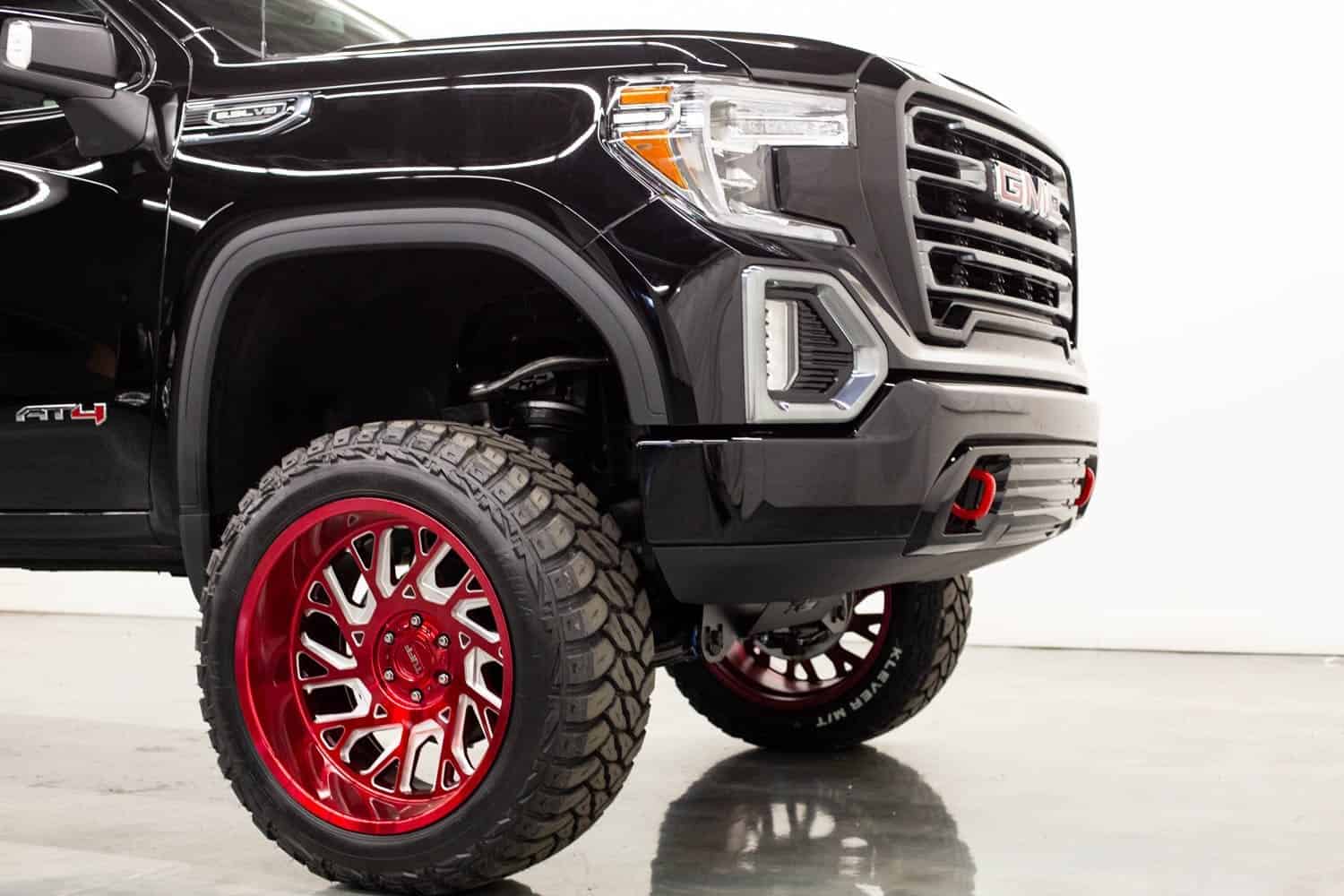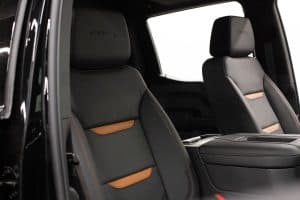 The Absolute Best Lifted New

Trucks for Sale
We are incredibly proud of our inventory at Ultimate Rides. It goes beyond just our custom work as well. At Ultimate Rides, you'll find an inventory full of rust-free vehicles, new or used. While it won't be difficult to find new vehicles free of rust, any trip to a local auto dealer will show you that it's incredibly common on used vehicles.
Though we are located outside of Chicago, we send our buyers out to warmer areas of the country to find the right inventory. Salt on roads as well as moisture from snow and lots of rain can cause corrosion to crop up rather quickly. Out in areas like Arizona and California, it's easier to maintain your vehicle. We bring in the highest quality used vehicles, so you know you're getting the best of the best.
Every vehicle also undergoes a thorough inspection in our shop before we put it in the inventory. We want our customers to have faith in the vehicle that they're buying. If you have questions about our lifted new trucks for sale, get in touch and someone from the team will be happy to answer.
Choose Ultimate Rides for

All Vehicle Repairs
Our team can help with more than just custom upgrades. Our service center is able to handle all manner of vehicle repairs and maintenance too. Whether it's something as basic as an oil change, or you need major transmission or engine work done, Ultimate Rides is ready to help. As we mentioned before, our team is ASE-certified, and they have a great deal of experience. We also work to get every job done in a timely manner, because we know it can be frustrating to be without a vehicle.
These days, it can be hard to find the right mechanic. Choosing who you can actually trust can be an especially difficult part of the process. Here at Ultimate Rides, we're willing to put in the hard work to gain your trust. You'll find plenty of customer testimonials online, and we're always able to answer any questions you may have.
We even offer vehicle detailing! Do you need to spruce up your ride for a special occasion? Contact the team here at Ultimate Rides and we'll fit you into our schedule.
We're Ready to Assist You

Today
No matter what you're looking for in the realm of vehicles, there's a good chance Ultimate Rides can provide a solution. We have a stunning inventory of vehicles ready, as well as the ability to find whatever else you're looking for. With the help of our custom service center, you could also design the truck you've been dreaming of.
If any of this sounds interesting to you, we encourage you to learn more. You can feel free to get in touch with the Ultimate Rides team today at 815-634-3900. For those who live in or find themselves visiting the Chicago area, go ahead and meet with us in-person at 38 W. Division St., Coal City, IL 60416. That's about an hour south of the city.
---
Two Brothers With a Dream

,

Building The Best Ultimate Rides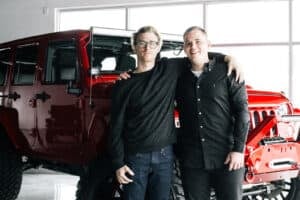 Ultimate Rides consists of two brothers who have been buying and selling custom vehicles for over ten years. Selling lifted trucks by day and writing these awesome reviews by night! They started their Ultimate Rides journey with a third brother Jake, who was a big part of building the business they have today. In 2016 Jake passed away and losing their brother was the hardest thing they ever had to deal with. Even though they had a tragic loss they plan to continue to set a new trend for the auto industry, keeping customers number one. Pushing the envelope on the lifted truck market, these guys love researching and learning about everything in the auto industry!
 — Nick and Alex Bulanda, Founders of Ultimate Rides