Lifted Tahoe 2004 at Ultimate Rides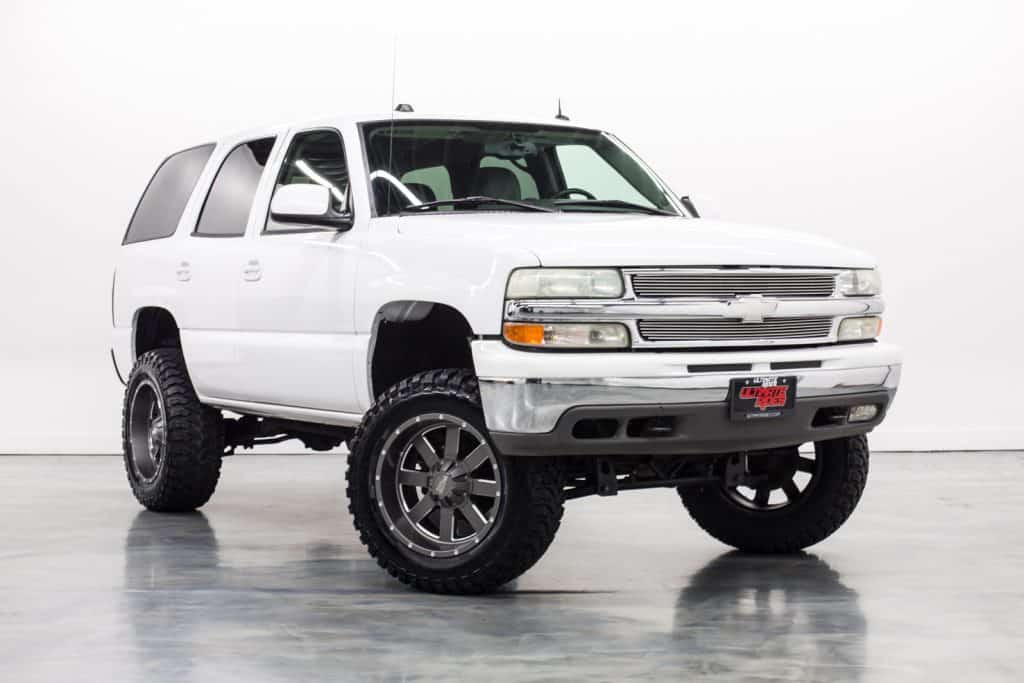 Get a

Lifted Tahoe 2004

at Ultimate Rides Right Now
Shopping around for your next SUV isn't always loads of fun. Visiting dealership after dealership to find the right vehicle and a salesperson that won't jerk you around has made the process exhausting for customers. Thankfully, that doesn't always have to be the case. Here at Ultimate Rides, we aim to provide customers with high-quality preowned vehicles without all the hassle.
By hiring the best staff, seeking out the best vehicles, and doing the best work in our service center, we've put together a recipe for success. If you live in the greater Chicago area, you'll find us just about one hour south of the city in Coal City, but for those who live farther away, we still can be of service to you. We have excellent options for shipping, allowing you to easily have the vehicle transported out to you. All this and more is what makes Ultimate Rides the best place to go to buy your next vehicle.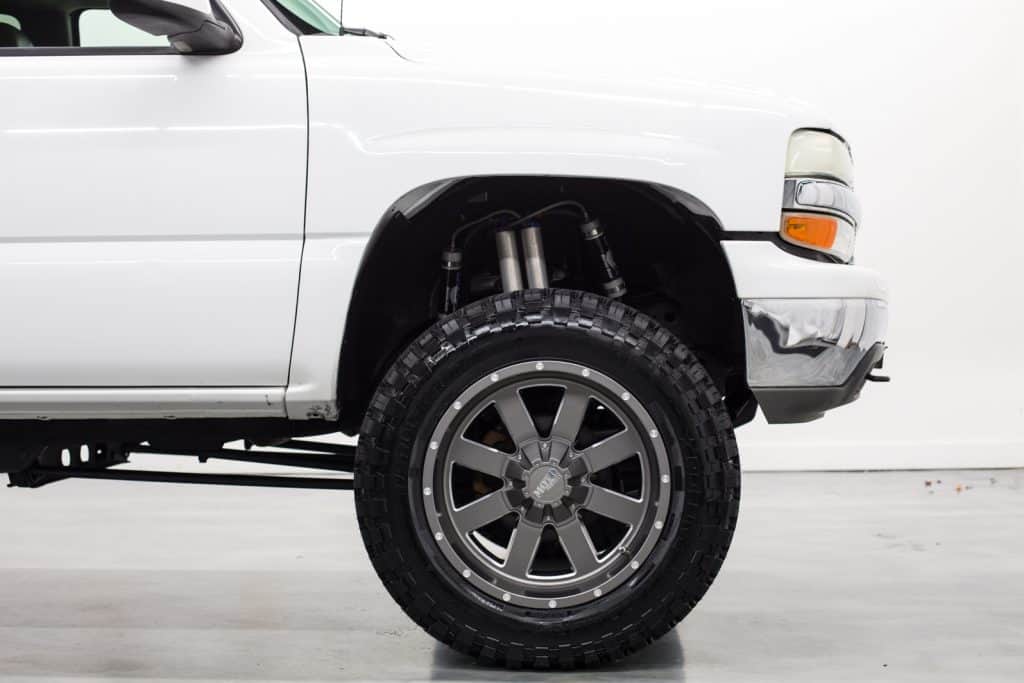 Ultimate Rides

Inventory Standards
When you buy a vehicle from Ultimate Rides, whether it's a lifted Tahoe 2004 or something else entirely, you can always count on the ride being completely free of rust. We know how immensely disappointing it is to check out a vehicle at a dealership only to find the underbody coated in rust. That simply won't be an issue here, as we only bring in vehicles without rust damage. We're able to accomplish this by bringing in cars, trucks and SUVs from warmer parts of the country, and once here we do everything in our power to keep them free of rust.
Beyond that, we have quite high standards when it comes to what vehicles we allow through our doors. All of this is to ensure our customers can rely on the quality of our vehicles. When you buy from Ultimate Rides, we want to do everything we can to make sure your vehicle lasts you for many years to come. That's just a part of what makes Ultimate Rides so special.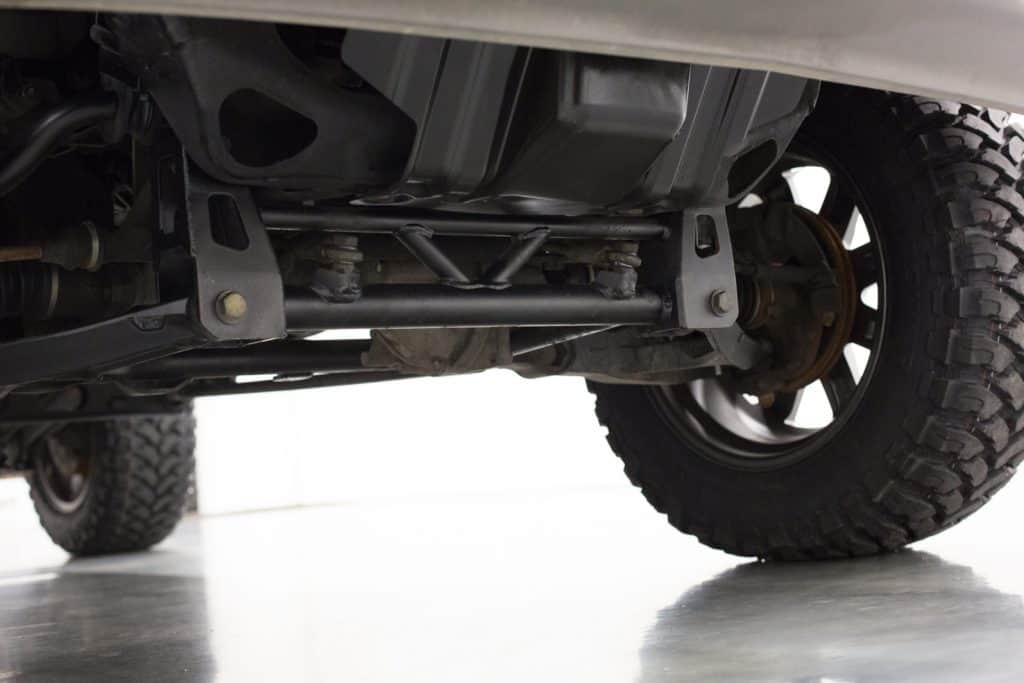 Shipping Through Ultimate Rides: 
A Great Way to Buy
One surprising fact about our business is that nearly 60% of our sales are made with customers from outside our immediate area. That means there must be something special about our product and service, otherwise customers would just visit their nearest dealership. It certainly doesn't hurt that shipping is made easy when you shop at Ultimate Rides. All you have to do is browse through the inventory here on our website, and once you've found something you like, just give us a call. We'll provide you with further details and pictures, and when you're ready we can start talking financing.
It's safe, fast and simple, as we can gather all the necessary information from you over the phone. Before long we'll have you set up with a financing deal and we can get the vehicle sent out to you. You even have the opportunity to finance the cost of shipping right alongside the vehicle up for purchase, making it possible to take care of it all with one monthly payment. Let us know today if you'd like to find out more about our shipping process!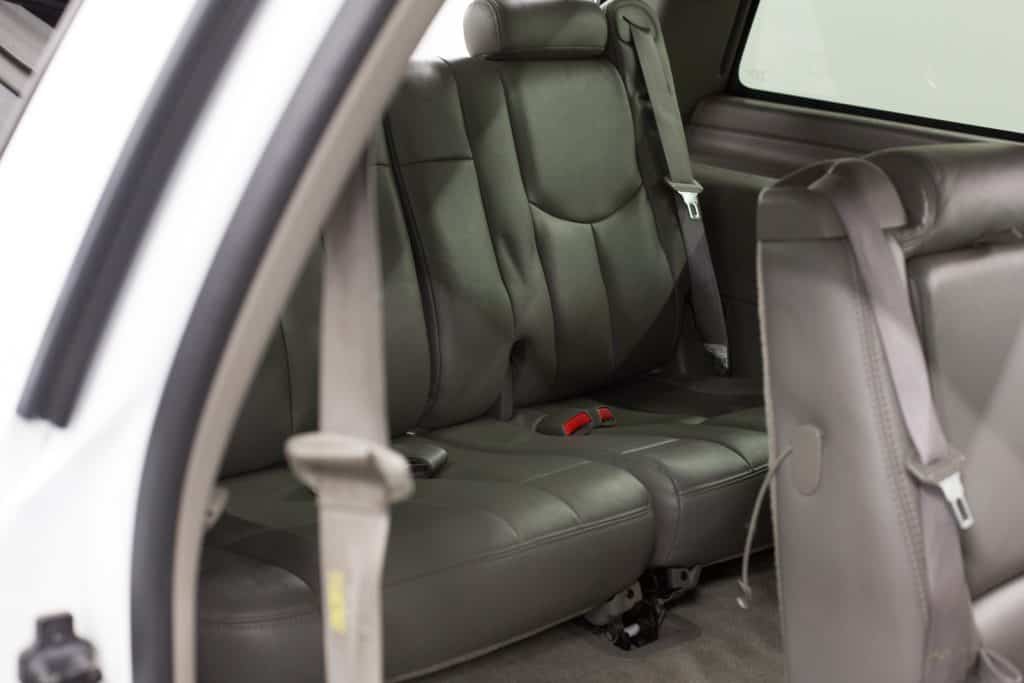 Our

Customer Service

is Head and Shoulders Above the Rest
Here at Ultimate Rides, we've been in operation for more than 10 years now, and we've serviced a lot of customers in that time. The vast majority of those customers have felt positive about their experience shopping with us, and you can tell by our online reviews that we mean business when it comes to customer service. We believe consumers have come to expect being treated with disrespect by auto dealers, and that just won't fly anymore.
When you visit  or call us, you'll be greeted by a friendly member of our team who is ready to line you up with the perfect ride. You can rest assured we won't try to talk you into paying more for a different vehicle, getting extra services you don't want, or fill your head with jargon that doesn't mean anything in the grand scheme of things. While we always want to let our customers know the services and options available to them, we never want you to feel pressured into any purchase.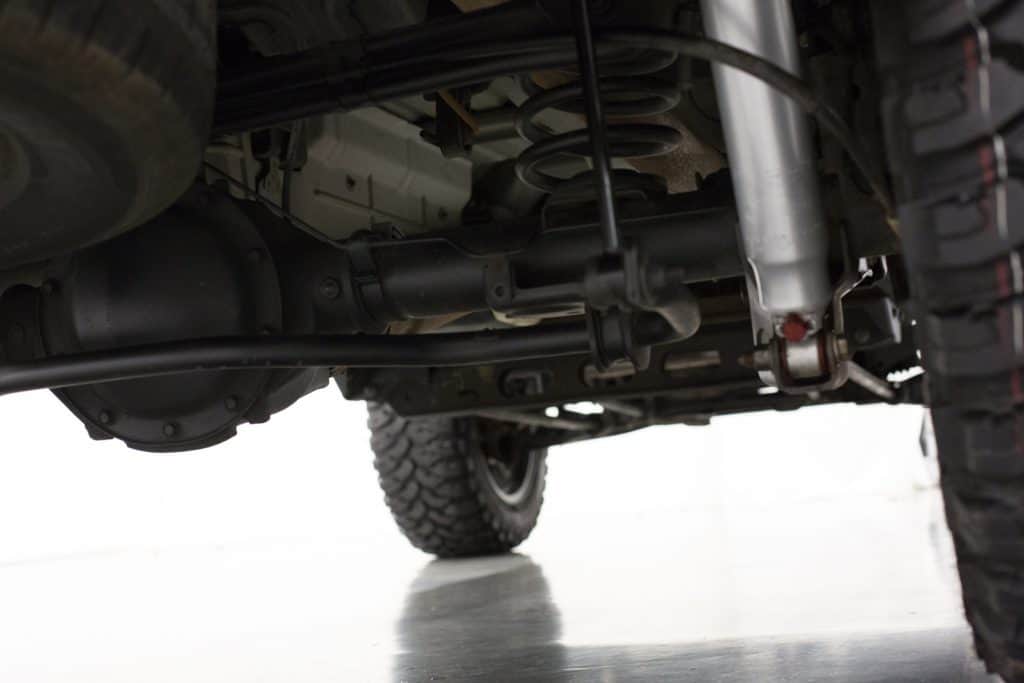 Our Service Center Offers

Extensive Customization

Options
As you can probably tell from just a quick look at our inventory, we here at Ultimate Rides love customizing vehicles. It's yet another thing that sets us apart from our competition. While service centers are often little more than an afterthought to many dealerships, it's a key part of our business. Many of the vehicles that we put up in our inventory are first modified by our in-house team, adding modifications such as lift kits and custom tires. It's our team here that allows us to sell awesome vehicles like the lifted Tahoe 2004.
In addition to the modifications we make before we list these vehicles, we also give all of our customers an opportunity to send their vehicle of choice back over to our service center before they take possession of the ride. There, we can make any installations or modifications you'd like. From adjusting lift kits to installing light bars or other custom accessories, we can do it all here at Ultimate Rides. We can even include the cost of your lift center trip within your financing deal, making it easier to pay for over time. Let us know you're interested and we can provide you with further details concerning our service and lift center!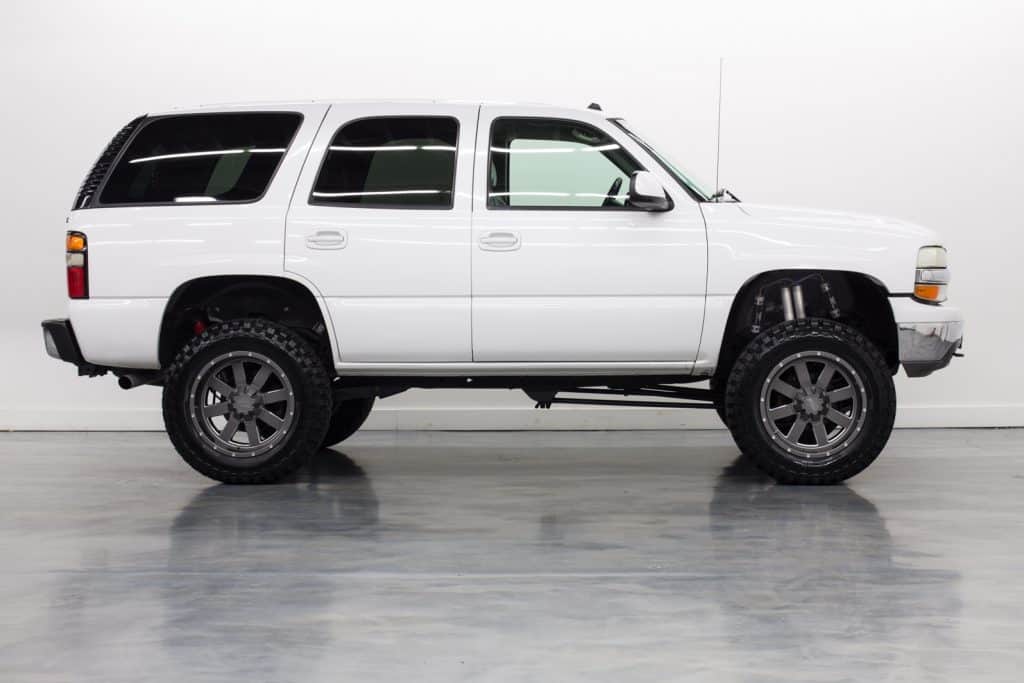 Maintenance and Repair

Services at Ultimate Rides
Our service center is capable of a whole lot more than just installing lift kits and custom modifications. We're also a fully-staffed auto shop, providing customers with a full range of maintenance and repair services. No matter the issue, we have a solution. We have plenty of customers who come to us as their go-to auto mechanic, and it's due to the experience and professional manner of our time. It doesn't matter if you need something as simple as a change of oil, or need an entire system replaced such as a transmission, we can get it done.
Why Choose a

Lifted Tahoe 2004?
Lifted SUVs aren't always easy to come by out in the wild, but you can find them here at Ultimate Rides. One of our favorite older SUVs to get our hands on is the 2004 Tahoe, as it offers great value and performance. It's spacious, powerful and looks great with a nice lift kit and some custom wheels. Whether you've got a family you need to think about, or this is a vehicle just for you, you can't go wrong with a lifted Tahoe 2004. It's great for your daily commute as well as long term adventures out on the road. Get in touch with us today to find out more about this amazing vehicle!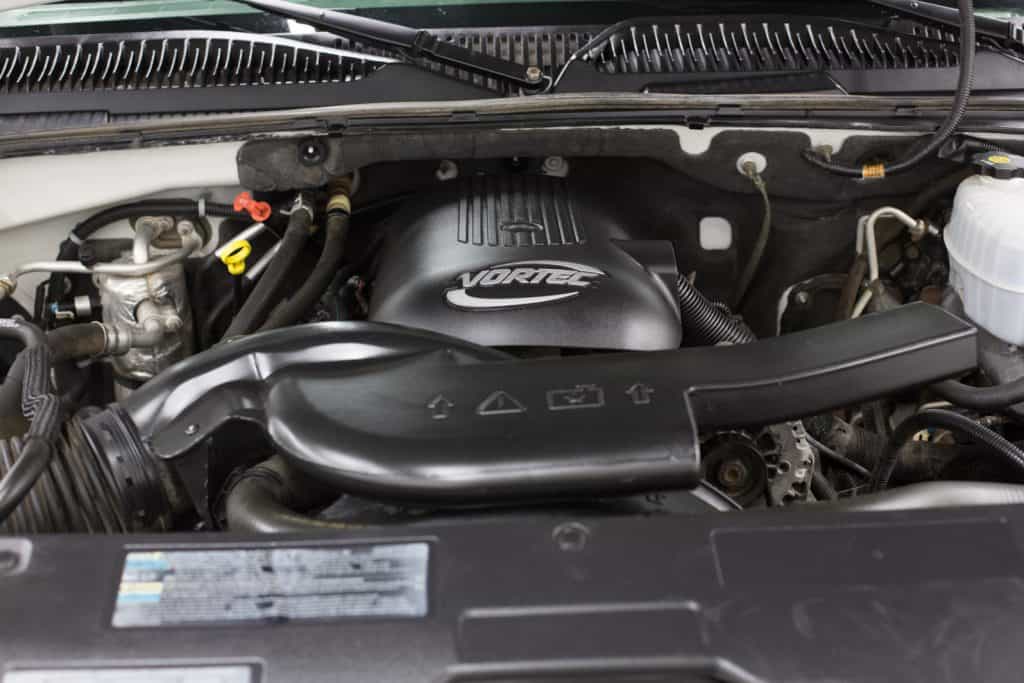 Ultimate Rides is the Number One Place to Find

High-Quality Custom Vehicles
Ultimate Rides began over a decade ago as a business run by three brothers who had a passion for custom trucks and SUVs. A lot has changed since then, including the tragic loss of one of our brothers, but the business has continued to grow and we continue to make customers happy. The next time you're looking to upgrade your vehicle, we hope you'll give us some strong consideration. We promise you won't regret it. Whether you're looking for something small and that will blend in, or if you want to make sure you always stand out in a crowd, we've got just the thing for you.
If you'd like to speak to one of our team members, please feel free to give us a call today at 815-634-3900. If you live nearby and would like to stop in for a chat, you can always find us at 38 W. Division St., Coal City, IL 60416. We are your go-to one-stop-shop for everything automobile related, from new and used vehicles, to custom modifications, to repairs and maintenance.