Lifted Trucks for Sale in West Virginia
Ultimate Rides Offers Lifted Trucks for Sale in

West Virginia
These days, shopping around for vehicles can often feel like a chore. This is usually due to lackluster vehicles and unreliable auto dealers. If you are tired of that same old experience, it's time to look elsewhere for your next truck. Here at Ultimate Rides, we provide high-quality lifted trucks for sale in West Virginia through trustworthy delivery. Additionally, we're a family business, and work hard to treat every customer like a VIP. While the auto sales industry has earned a negative reputation over the years, we are out to change that perception through our actions.
We offer a wide range of high-quality vehicles, each one needing to reach a certain threshold of quality for us to even think about selling it. Our rides are rust-free and run great. We also offer an unparalleled level of customer service. Just take a look at our Google reviews to see what we mean. It's our goal to make sure that every customer comes away from the transaction satisfied with the end result. Read through this guide and you'll learn all about Ultimate Rides and what's waiting for you here.
West Virginia: The

Heart of Appalachia
The state of West Virginia is truly a special place. Nestled within the legendary Appalachian Mountains, West Virginia offers miles and miles of majestic outdoor scenery. Additionally, it sits comfortably in between east coast cities like Washington D.C. and Pittsburgh, the Midwest, and the Southeast. You're never too far from anything when you live in West Virginia. It's also a place that offers a rich history to learn about, including playing an important role in the labor rights movement and the industrial advancement of the United States.
If you're an outdoor lover, there are few better places to live in our country. You'll have access to magnificent hiking trails, adventurous white water rafting down the river, fishing, and so much more. You've just got to make sure you're properly prepared to handle all of these activities. With a lifted truck, you'll be able to easily traverse mountain roads and highways, and even head off-road when the situation calls for it.
Ultimate Rides is one of the best places around to find lifted trucks for sale in West Virginia. Though we're located just a few states over in Illinois, our vehicle delivery ensures we can provide amazing rides to people anywhere, including to residents of West Virginia. Read through this guide to decide if any of our vehicles has a place in your drive, and then give us a call to get started!
Quick and Reliable Delivery of

Lifted Trucks
The reason drivers all across the country continue to choose Ultimate Rides is the fact that we make ordering your next truck easy as can be. Just give us a call and we'll help you find the model you're looking for. Best of all, our delivery process is incredibly simple. Once you have decided which vehicle you'd like to buy, we can take care of the whole process right over the phone.
We recommend you start by browsing our vehicle inventory. There you'll find a large assortment of cars, trucks and SUVs of all shapes and sizes. If there are any that catch your eye, let us know and we can provide more details and photos for you. After you make a final decision on which vehicle to buy, someone from our team will get all your financing details together. You'll be able to decide if you'd like to pay for shipping now, or you can finance it and pay the cost off a little each month along with your new ride. The process is smooth and secure, and it won't be long at all before your vehicle is ready to send out to you!
Build Your Ideal Truck in the

Lift Center
Another thing that sets Ultimate Rides apart from the competition is our lift center. We finished building it just a few years back, and that means it's stocked with all the best tools and equipment. Additionally, we have an expert team of technicians that work on all of our vehicles. Our techs are ASE-certified, and have tons of experience working on vehicles. We're able to offer a huge range of different customizations as well. You're probably able to see that many of our vehicles already include adjustments such as suspension lifts and custom wheels. The fun doesn't stop there, either. Just let us know what you're looking for on a vehicle and we can make it happen.
These lifted trucks for sale in West Virginia you see in our inventory are just the beginning. There's almost no limit to what we can accomplish in our lift center, bringing that vision in your head to life. To get a fuller idea of what we can offer in our shop, go ahead and give our office a call. Someone from our team will be able to walk you through the many different options as well as answer any of your questions. If you decide to customize one of our vehicles, you'll even have the opportunity to finance the cost, making this an affordable option for just about anyone. Contact us soon to learn more!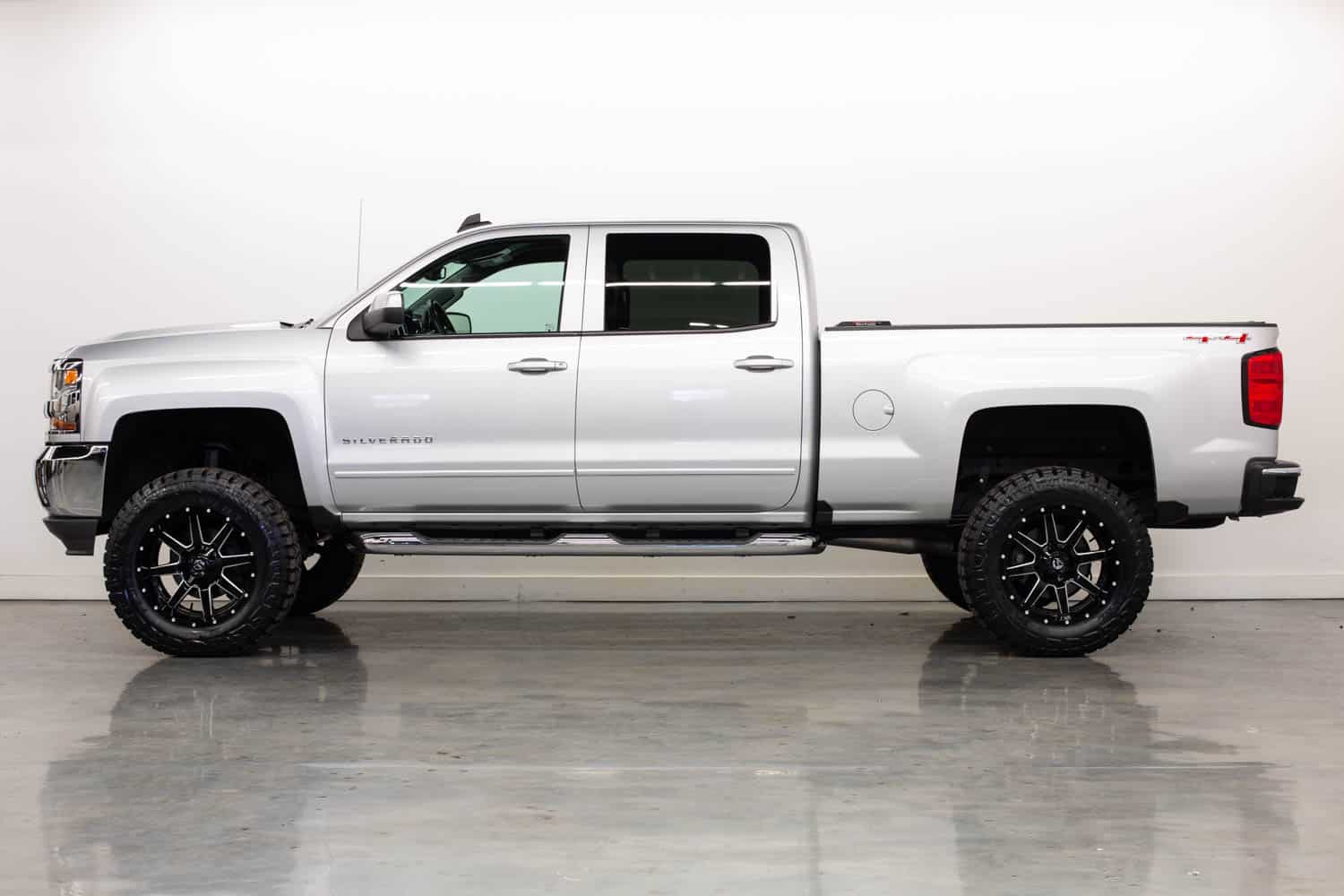 A Place Where Customers are

Treated with Respect
It's no secret that the auto sales industry doesn't have a great reputation for customer service. At Ultimate Rides, we feel that's a black mark on our industry, and it's something that we've been working hard to change. While other dealerships are out to make a profit by unloading whatever inventory they have, Ultimate Rides has a different business model. We bring in only the best vehicles we can find to ensure our customers only get high-quality vehicles (more on that soon). Additionally, our staff treats every customer, both in-person and over the phone, with the respect that they deserve.
Our goal is to help you find the exact vehicle that you're looking for. Whether that's one of the lifted trucks for sale in West Virginia already in our inventory, or something we have to seek out or build for you, we'll make it happen. Just take a look at our online reviews and you'll see that we're serious about this. We believe that the best way to run a successful business is by giving our customers exactly what they want. Feel free to give us a call any time we're open, and you'll find someone who's eager to help.
Rust-Free Inventory, Ready and

Waiting for You
Speaking of quality, you won't find vehicles like this anywhere else. At standard auto lots, you'll probably find a wide range of quality when it comes to the vehicles they have available. Here at Ultimate Rides, you can expect only the best. We have high standards as to which vehicles we bring in. All of our lifted trucks for sale in West Virginia are rust-free, and that's very important to us. Additionally, you'll find that our rides are clean and ready to drive. Each one undergoes a thorough inspection to ensure it meets our standards. If it does not we won't sell it, plain and simple. Take a look at our inventory to see what we mean!
Lifted Trucks for Sale in West Virginia from

Ultimate Rides
Do you like the sound of shopping at Ultimate Rides? Get in touch and we'll be happy to provide you with more information today. Before you know it, you could have an amazing lifted truck on its way to you over in West Virginia. Give us a call at 815-634-3900 to begin. If you're ever in Illinois, you can come and find us at 38 W. Division St., Coal City, IL 60416.
---
Two Brothers With a Dream

,

Building The Best Ultimate Rides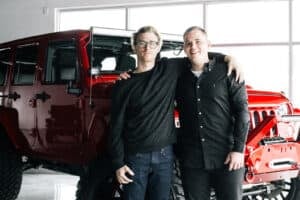 Ultimate Rides consists of two brothers who have been buying and selling custom vehicles for over ten years. Selling lifted trucks by day and writing these awesome reviews by night! They started their Ultimate Rides journey with a third brother Jake, who was a big part of building the business they have today. In 2016 Jake passed away and losing their brother was the hardest thing they ever had to deal with. Even though they had a tragic loss they plan to continue to set a new trend for the auto industry, keeping customers number one. Pushing the envelope on the lifted truck market, these guys love researching and learning about everything in the auto industry!
 — Nick and Alex Bulanda, Founders of Ultimate Rides