Lifted White Chevy Silverado with Shipping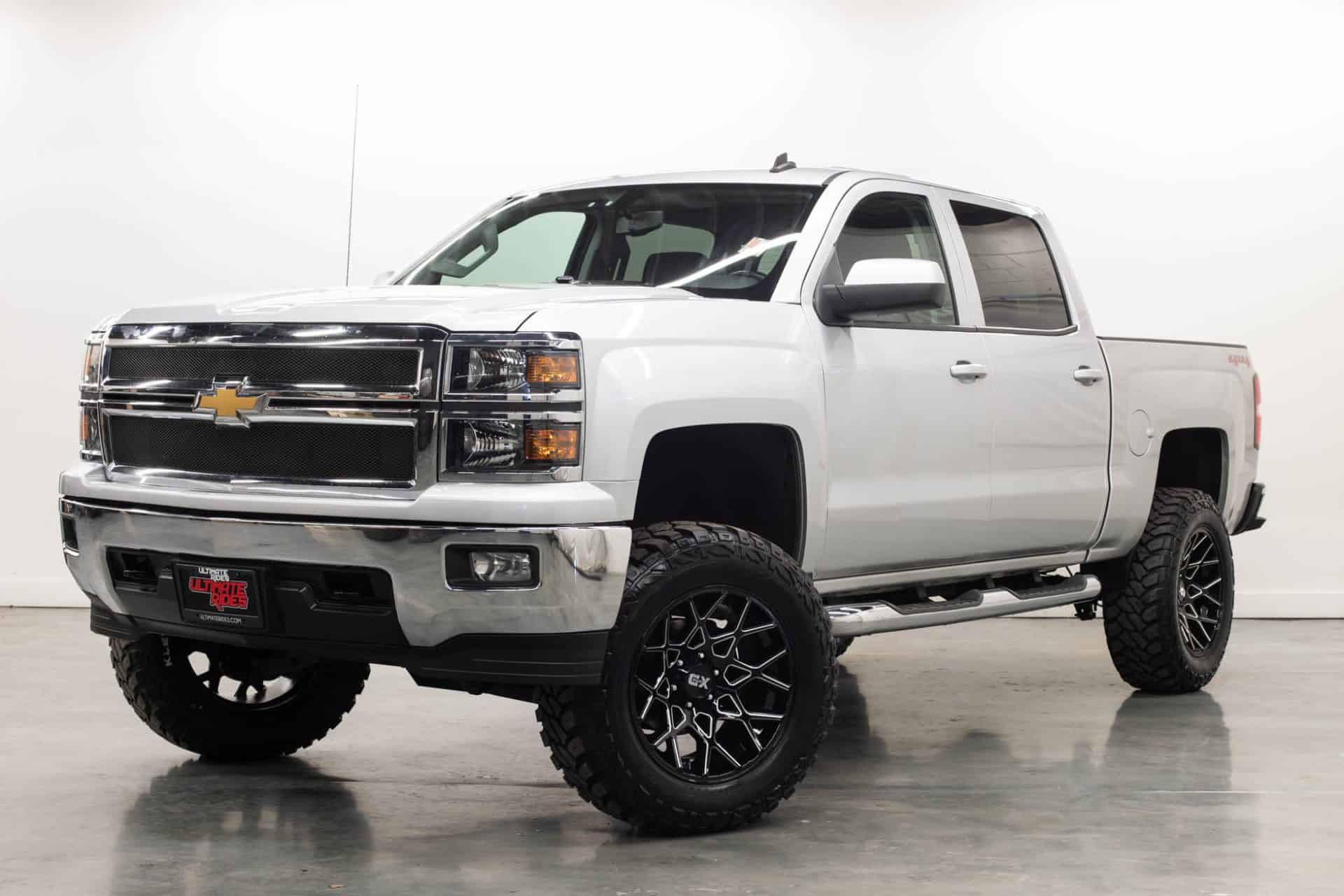 Ultimate Rides Can Help You Find a Lifted White
Chevy Silverado
It's not always easy finding the right vehicle if you have something specific in mind, especially if you have high standards of quality. This may be even more true depending on where you live. We're happy to tell you that Ultimate Rides offers affordable nationwide shipping on custom vehicles like a lifted white Chevy Silverado. We have a high-quality inventory and our own custom service center on-site, with a staff of technical experts.
Spend some time learning about how Ultimate Rides can help you start driving your dream truck. We'll fill you in on our lift center, along with our customer service philosophy, how shipping works and much more. When we're through, feel free to get in touch with us to find out more details!
Customize Any Vehicle with
Ultimate Rides
One of the biggest benefits to buying your next vehicle, like a lifted white Chevy Silverado, from Ultimate Rides is having the ability to customize it in our lift center. Each model already likely features a few upgrades from our team, like a lift kit or a pair of running boards for easier access. However, you'll be able to add on any extra modifications or accessories you'd like. Our team is ASE-certified, highly experienced and passionate about custom vehicles. Whatever it is you're looking for, we're confident we can bring that vision to life. We carry all popular accessories and can order anything we don't have in stock.
Drivers will even have the ability to finance the cost of a trip to our lift center. This will allow you to raise your monthly auto payment by a small amount to cover the cost of these upgrades. For some, this could make the difference between these upgrades being affordable or not. Of course, if you would rather you can always cover the costs upfront. Let us know what works better for you!
It's also possible to bring your current vehicle to us for upgrades if you're in the Chicago area. All the same possibilities are available, from lift kit installation to any other manner of options. Call us and we can talk more about the details. From there, we'll set you up with an appointment to bring your vehicle in!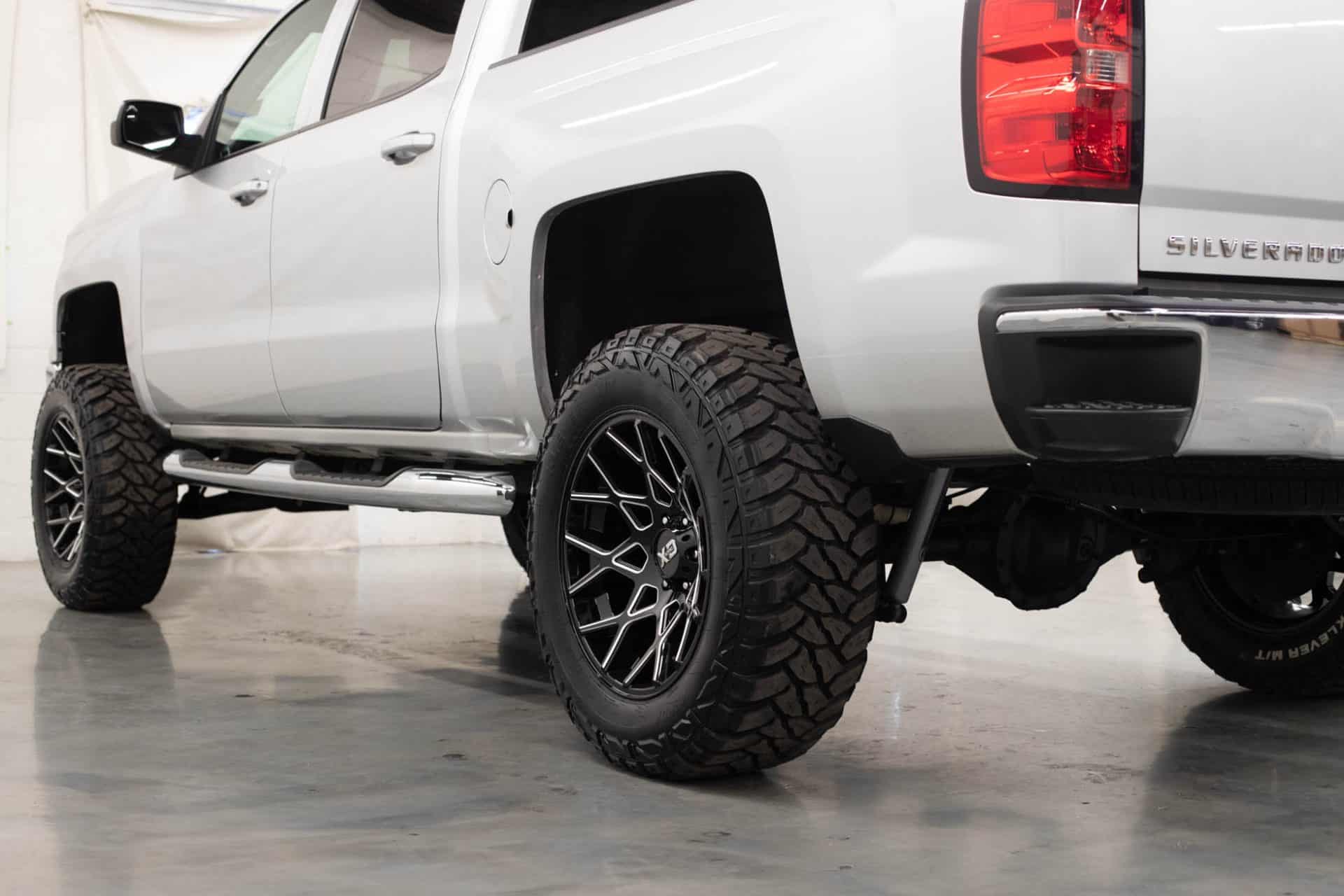 Customer Service That Works
for the Customer
It's not any kind of secret that customer service has taken a bit of a nosedive in the auto sales industry. That is something we want to change. At Ultimate Rides, we treat every customer with the care and respect that we know they deserve. The process of buying a vehicle shouldn't be something that people dread. Choose Ultimate Rides to find your next truck and we'll make it enjoyable for you. That's because our goal isn't to sell you whatever vehicle we can. Instead, we want to help you find or build your perfect model.
That goes for a lifted white Chevy Silverado, or any other vehicle you can think of. As we mentioned before, our team is even able to track down options not found in our inventory. Just get in touch and let us know what you're looking for. It won't be long until we can locate it for you!
Rust-Free Trucks
Waiting for You
A short look at the vehicles in our inventory should reveal that there's more here than what you'd find at your local auto dealer. At Ultimate Rides, we make a point to only seek out rust-free vehicles for our customers. Our inventory is high-quality, coming from warmer areas of the country such as California. Once our buyers choose an option that seems right for our inventory, we bring it back to our HQ and inspect it in our service center. As long as it's up to our high standards, we get the vehicle ready to sell to you!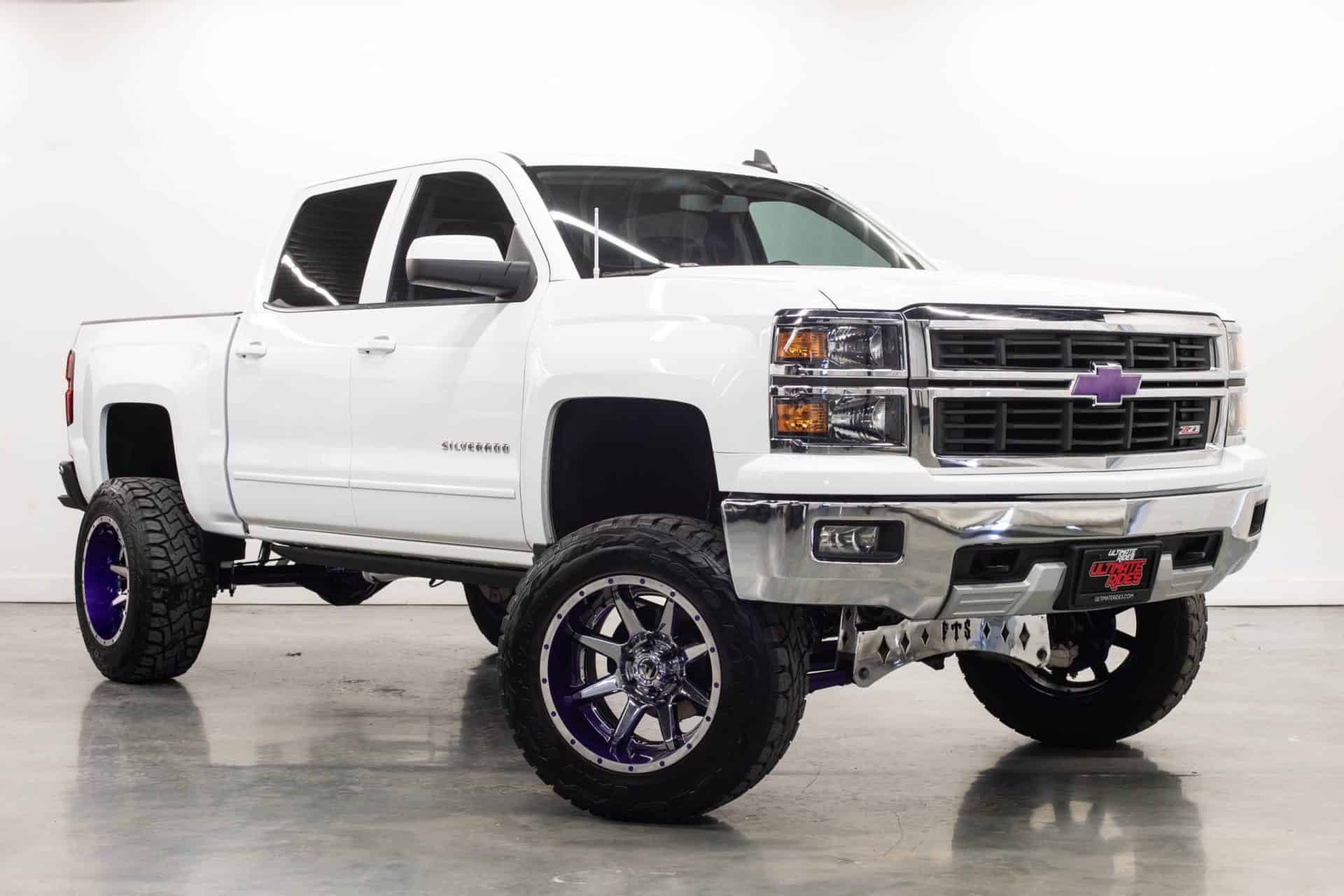 Shipping Available Across the
United States
Wherever you live, the inventory at Ultimate Rides is readily available. That's because we have the ability to ship our vehicles out all across the United States. The process is incredibly easy and secure for customers. Just start by looking over our inventory until you see a model that catches your attention. From there, give our office a call. A member of the team will walk you through all the details, and can provide more photos if you need them.
When you eventually make a final decision, our team will be here to help set you up with financing. The whole thing can be taken care of right over the phone. You can even decide if you want to pay for shipping ahead of time, or include it in your financing deal. Get in touch with us today to hear about our vehicles, and it could just be a short time until we deliver a lifted white Chevy Silverado straight to your home.
Lifted White Chevy Silverado
Ready for You
Ultimate Rides is here for you whenever you're ready. Whether you're fully prepared to buy a lifted white Chevy Silverado, you want us to upgrade your current vehicle, or you're still deciding, our team is here and ready to assist you. Those of you living in the greater Chicago area can come and visit us at 38 W. Division St., Coal City, IL 60416. To talk about options for shipping, reach out today to 815-634-3900. We'll be happy to tell you more!
---
Two Brothers With a Dream

,

Building The Best Ultimate Rides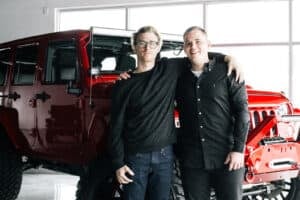 Ultimate Rides consists of two brothers who have been buying and selling custom vehicles for over ten years. Selling lifted trucks by day and writing these awesome reviews by night! They started their Ultimate Rides journey with a third brother Jake, who was a big part of building the business they have today. In 2016 Jake passed away and losing their brother was the hardest thing they ever had to deal with. Even though they had a tragic loss they plan to continue to set a new trend for the auto industry, keeping customers number one. Pushing the envelope on the lifted truck market, these guys love researching and learning about everything in the auto industry!
 — Nick and Alex Bulanda, Founders of Ultimate Rides