Little Trees Best Scents | Top Scent For Your Vehicle
Top Little Trees Air Fresheners
When it comes to keeping the smell of your car fresh, there's no option more commonly known than Little Trees. The lightweight tree-shaped air fresheners can be found all across the country. They're sold at the car wash, online, and in a variety of major stores. Along with their ease of access, they're also very cheap. Sure, they might only last a few weeks before the scent begins to fade. However, you simply replace your Little Trees freshener with a new one, costing you a dollar or less each. For many years, Little Trees products have been keeping your car, truck, or SUV scented with a fresh smell. You can even find them in newer vehicles like electric cars or hybrid cars.
Do you have a favorite Little Trees air freshener? You probably already know there are countless options out there. How many have you tried? If you enjoy fruit-flavored smells, smells from the outdoors, and soothing smells like lavender, you'll absolutely be able to find one of these Little Trees that works for you. Below, we're going to share some of the best products from this company, based on the scents that are popular with drivers like yourself. Take a look at the options and decide if you're interested in buying a pack of the best Little Trees.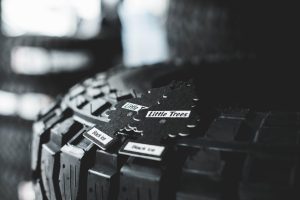 ---
1. Black Ice
In the eyes (and noses) of many drivers, Black Ice is the best Little Tree scent. It's their highest-selling option, even though many people don't exactly know what the flavor is. Just so you're aware, Black Ice features hints of citrus as well as a forest-based smell that's meant to bring you and your car back to nature. Black Ice is the best not only because of the way it makes your car smell, but also because of the style. It's sleek and fits in inside any car. Give it a shot and decide if it's the one for you!
---
2. New Car
That new car scent is one that many drivers want to replicate, and the option from Little Trees is one of the best ways to make your car smell new again. The freshener recreates the scent created by the mix of chemicals (completely non-hazardous) that cleans the inside of your car, without actually having those chemicals present. Take this tree and hang it from your mirror and you're sure to find that your car has exactly the scent you've been looking to replicate!
---
3. True North
Next up is another popular flavor – True North. Like Black Ice, many people don't know what True North actually is. According to Little Trees, it's a blend of arctic air and pine needles that's meant to take you to the great outdoors of northern mountains. If that sounds appealing to you, we highly encourage you to try this product in your car. It's another one of their best scents, and it'll make you enjoy spending time in your car once again.
---
4. Vanillaroma
Want something a little more basic, but nonetheless pleasant and inviting? How about vanilla? Vanillaroma from Little Trees will keep you relaxed and in an excellent mood while inside your car. Just about everybody loves vanilla, and with this tree, you'll be able to take it with you anywhere you go. The freshener will improve the aroma in your car, and might even make you want to spend more time behind the wheel.
---
5. Lavender
Along the same lines as vanilla is lavender. It's a natural scent, and the freshener does a great job of improving the atmosphere inside your car. It's another very popular air freshener with drivers, and it's a great way to bring some natural influence into the car. Little Trees knows how to bring the natural smell of lavender into a vehicle like nobody else, and we're confident you'll love this air freshener if you decide to give it a try inside your car.
---
6. Strawberry
Moving on to a couple of fruit-based air freshener products, we have Strawberry from Little Trees. By now, you know what to expect from these products, so it's all about deciding which flavor you want to try out. Who doesn't love strawberries? With it comes reminders of spring and summer, which can be nice to have in the car through those winter months. Give this freshener a try and decide if it'll be your go-to from now on inside the car!
---
7. Peachy Peach
The second (and final) fruit scent on our list is peach, and it's one that drivers are sure to enjoy. It'll fill your car with a summer vibe, setting a relaxing mood and making the vehicle more enjoyable to be inside. If you count peach among your favorite fruits, you'll certainly have to give this Little Trees product a try inside any car. There's not too much to say except that it works great and you're sure to love the smell.
---
8. Rainshine
Finally, we have another natural-tinged Little Trees product to share. The experience of a light rain while the sun is still shining is something that everybody can enjoy, and this Little Trees freshener attempts to recreate this atmosphere. It's one of our favorites, and we think you'll love it too. Try it out inside your car and decide if it might be the right Little Trees freshener for you to stock up on.
---
Choosing the Right Car Scent
Still feeling unsure which of these top Little Trees scents is right for you? We've laid out all the options that sell the best, but there are still plenty more to choose from. If you don't know where to begin, Black Ice is always the first Little Tree that we recommend. It'll fill your car with a mix of citrus and wood smells, and according to many customers, it's the best option out there. That's why you'll find it right at the top of our list. However, if that doesn't seem like quite the right fit, there are plenty more air fresheners to choose from. Scents like cherry blossom, royal pine, cinnamon apple, and pina colada didn't make it onto our list. Still, that doesn't mean they can't be the best scent for your needs. Think about your personal preferences and decide which freshener is the best option for you and your car.
There's good news if you're hoping to try out many different scents. Little Trees sells a variety pack that provides you with many different scented options to hang up in your car. This will allow you to try out a number of different air fresheners in your car, figuring out which is the best for your needs. From there, you can order a pack of the scent that you like best, so you'll have plenty more to keep in the car when your current options fade. Try out as many options as you'd like until you find the car scent that works for you.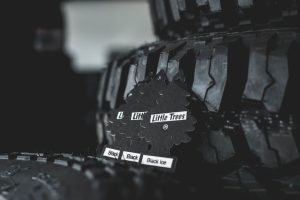 Advantages of Little Trees
There's a reason why these air fresheners are so popular with drivers, and it's the balance of affordability, the assortment of scents, and their effectiveness at making your car smell great! Other air fresheners will almost always cost you more, and many of them don't even do a great job of making your car smell pleasant. The benefit of Little Trees is that they always work, and they're very cheap to replace. You can easily pick some up when you go to wash your car, or even while you're out shopping for groceries. From there, all it takes to produce a pleasant scent is hanging the Little Tree up in your car. The scent will last for weeks, and then you'll simply be able to replace the freshener when the time comes. Other air fresheners do not make it this easy, and that's why Little Trees is still the best there is.
Along with that, Little Trees offers a wide range of scents for you to choose from. The options on our list are only a few of the smells you can expect to find. If none of these seem quite right, shop around and you're guaranteed to find a scent that works for you. You can even combine different Little Trees scents to come up with your own mix of smells that appeals to you! Since these air fresheners are so affordable, there's nothing to stop you from experimenting a little bit.
The Importance of Pleasant Scents in Your Vehicle
It doesn't take much for a car to start taking on an unpleasant scent. Whether it's a drink spill, some accidentally leftover trash, or mud and dirt from your feet, there are many benefits to putting an air freshener in your car. If you ever have passengers in the car, you don't want them to think you don't care about cleanliness. Plus, for your own benefit, it's nice to have that pleasant scent around when you're in the car. That's why it pays off to stay stocked up on Little Trees car fresheners. They're scented with the best flavors, and you can keep a bunch of them on hand for when you need them. With how affordable they are, there's really no reason not to keep some Little Trees products in your car.