Rust-Free Lifted Trucks for Sale in Maine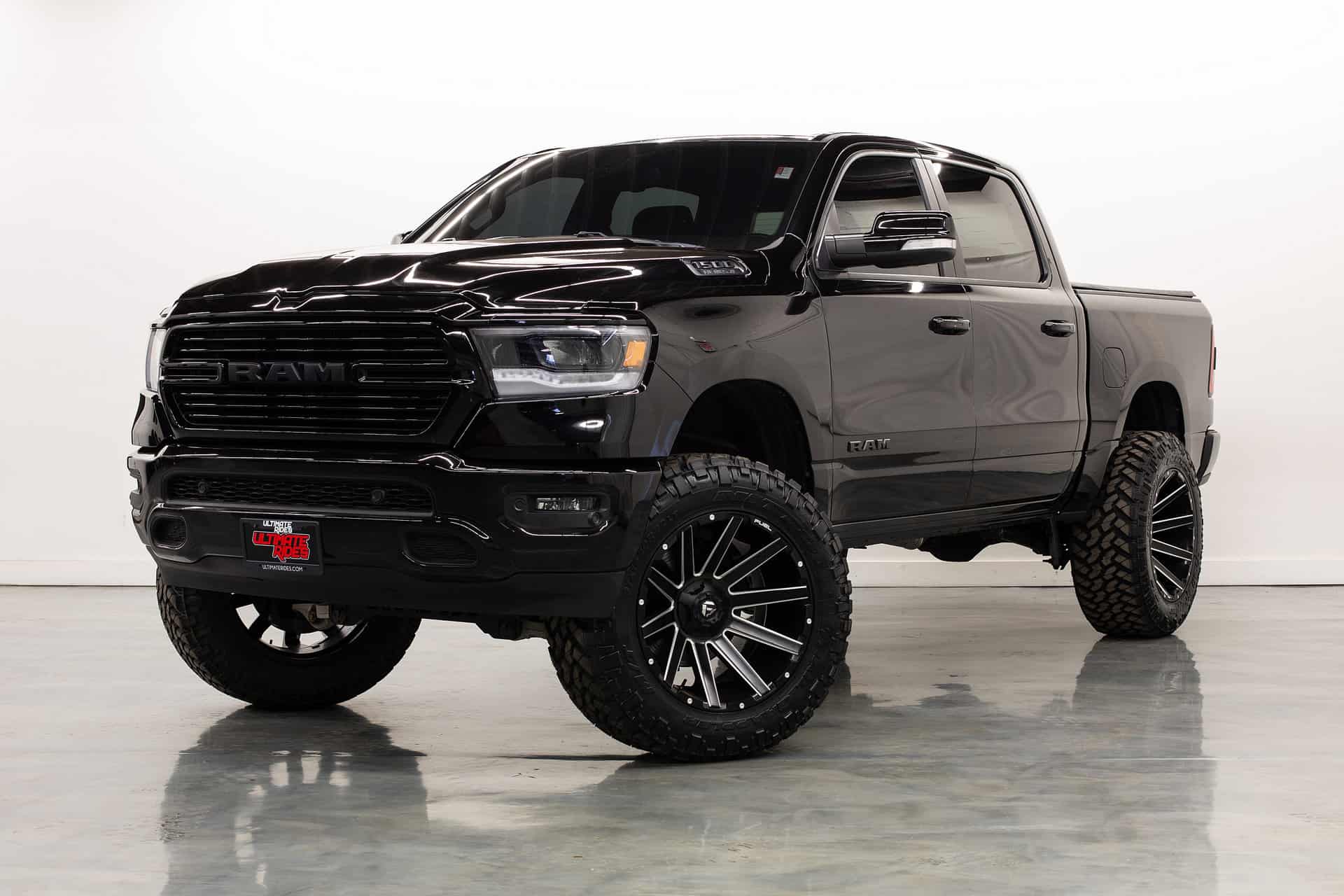 Find the Best Lifted Trucks for Sale

in Maine
These days, almost nobody enjoys the process of searching for their next vehicle. We feel that that's a shame, and it's something we want to change at Ultimate Rides. Here we believe that buying a truck should be something to cherish. We work hard to set ourselves apart from everyday auto dealers by providing a better experience for every one of our customers.
If you're thinking about upgrading to your next custom truck, whether it's your first or 10th model, we can help you out. We have a huge selection of trucks ready to go. Additionally, with our on-site lift center, you'll be able to modify the vehicle any way you want before we send it out. We offer only the best quality trucks, so you'll know exactly what you're getting from us. Read on to learn more about Ultimate Rides, and you're always welcome to give us a call if you have any questions or if you're ready to buy!
Maine: a Hidden Gem of the

United States
Tucked away up in the northeast corner of the country, Maine holds a special place as one of the most scenic places in the United States. With a nickname like the Pine Forest State, you can expect to find vast forests as well as tall mountains. Hunting is an important part of the culture, and the state is home to moose, deer, bears and more. Beyond that, Maine is also a popular choice for hiking, snowboarding/skiing, and especially fishing. Seafood is an important aspect of Maine, and the state is known around the country and beyond for its crab and lobster.
If you're looking for a reliable way to get around Maine, you can't go wrong with a high-quality lifted truck. With a vehicle like this, not only will you be able to brave the dense woods and steep slopes, but you'll even be able to take your truck off-road whenever you need to. Take a look at the options available for delivery from Ultimate Rides. We believe there's a good chance you'll find your ideal truck waiting here. If not, we can always build it for you!
Order a Custom Truck for

Delivery Today
Ultimate Rides is able to provide vehicles for drivers all across the United States and beyond through reliable vehicle delivery. It doesn't matter where you live; as long as you've got an address to give us, we're confident we can get our vehicles to you. That of course includes the state of Maine. We encourage you to browse our vehicle inventory to see what catches your eye. From there, you can give us a call to move forward.
Once you contact our office, we'll be able to offer up even more details on our vehicles. If you need a better look at any model, we can send you more photographs. When you've made a decision to buy, you can take care of the entire process right there over the phone, including financing and shipping details. As far as financing, you can decide whether you'd like to finance the cost of delivery, or pay for it all upfront. Either way, we'll get right to work getting the vehicle ready to send out to you! The entire process works quick, so it won't be long before your new truck arrives.
High-Quality Trucks,

Free of Rust
One of the most notable aspects of Ultimate Rides is the quality of our vehicles. Each one is rust-free, which can't be said about many other dealerships around the country. If you've looked around your local area and have found that the caliber of vehicles isn't up to your standard, we're the place for you. We send our buyers to the warmest parts of the country, where the vehicles don't undergo nearly as much wear and tear. These places, like California, New Mexico and Arizona, have many more rust-free vehicles available. Our buyers bring back the options that best suit our inventory, and from there we get them ready for you!
Each one of our vehicles undergoes a strict inspection to ensure it meets our standards. As long as everything looks good, we give it the go-ahead to list in our inventory. Many of the vehicles you'll find here are customized by our team on-site with additions such as lift kits and custom wheels. All of these factors come together to provide you with an inventory unlike anything else you'll find out there. Have a look for yourself to see if there's anything you'd like to purchase from us today!
Lifted Trucks for Sale in Maine, Built in the

Ultimate Rides Lift Center
Our lift center is one of the keys to our success. While other dealerships may have a service center on-site, very few if any put the same importance on theirs as we do ours. The Ultimate Rides lift center is staffed by a team of ASE-certified auto experts. The custom work that you see on the trucks in our inventory could not happen without this talented team.
Any time you buy one of our vehicles, you'll have the option of sending it over to our lift center for more work. We offer a huge range of accessories, modifications and more. That includes performance chips, custom tires and wheels, stereo installation, LED lighting and so much more. Lift kits are our specialty, and we can raise or lower any vehicle as you see fit.
Best of all, our work is made even more affordable by offering the ability to finance the cost of this work. This will allow you to pay it off in combined monthly installments with your regular vehicle payment. If there's any kind of work you want done, we can make it happen for you.
Ultimate Rides: Where

Every Customer is a VIP
If you've been treated poorly by a dealership when browsing lifted trucks for sale in Maine, it's time to look elsewhere. Here at Ultimate Rides, we treat every one of our customers with the respect that they deserve. The auto sales industry has taken a negative turn when it comes to customer service, and we want to change that. Ultimate Rides is a family business, and that reputation means something to us. Our goal is to help you find your perfect vehicle, whether it's something we already have in stock or we have to find or build it for you. While other dealerships are often out to just make a quick buck however they can, we believe our path to success is through providing you with your ideal car, truck or SUV.
Get in touch with us and we'll be happy to answer any of your questions. We know that not everyone is used to the idea of buying a vehicle over the phone and having it shipped. We'll do whatever we need to to reassure you of our security both for your vehicle and personal information. If you're still not sure, go ahead and take a look at our Google reviews to see what other customers have to say about us.
Contact Our Office for

More Details
Whenever you're ready to buy your next vehicle, you can count on us for help. Ultimate Rides can be reached over the phone today at 815-634-3900. We'll be happy to offer up more on all of our vehicles as well as the shipping process. If you're ever in the Chicago area, you can come and see us in-person by visiting 38 W. Division St., Coal City, IL 60416. Please let us know if there's anything we can do for you!
---
Two Brothers With a Dream

,

Building The Best Ultimate Rides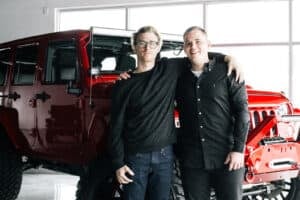 Ultimate Rides consists of two brothers who have been buying and selling custom vehicles for over ten years. Selling lifted trucks by day and writing these awesome reviews by night! They started their Ultimate Rides journey with a third brother Jake, who was a big part of building the business they have today. In 2016 Jake passed away and losing their brother was the hardest thing they ever had to deal with. Even though they had a tragic loss they plan to continue to set a new trend for the auto industry, keeping customers number one. Pushing the envelope on the lifted truck market, these guys love researching and learning about everything in the auto industry!
 — Nick and Alex Bulanda, Founders of Ultimate Rides