Well-Maintained Old Pickup Trucks for Sale at Ultimate Rides
The Best Place to Find
Old Pickup Trucks for Sale
Ultimate Rides is your one stop shop to find old pickup trucks for sale in excellent shape, customized and lifted or not. We have a wide selection of vehicles, our own lift center with a team of highly skilled technicians and our customer service has been five star-rated for a long time. When you buy your next truck through Ultimate Rides, you'll be guaranteed to receive outstanding treatment from our sales team, as well as have the ability to send your truck over to our service center if you'd like to have it modified in any way.
In order to find the best old pickup trucks for sale, we send our buyers out across the United States to track down only the finest trucks, usually from warmer climates where the vehicles don't experience the same kind of wear and tear that they tend to here. We know that it is simultaneously important to find trucks in great shape, but incredibly hard to actually do so when buying. That's why we go out of the way to supply not just the Midwest with these vehicles, but anybody who wants to order them from us. We ship our trucks to you without a problem, so if you live across the country and find yourself in need of a quality truck, you can easily buy it from us and it'll be shipped out to you before you know it. Plus, you can then take advantage of the skills of our awesome technicians if you decide to have any work done before we ship it off!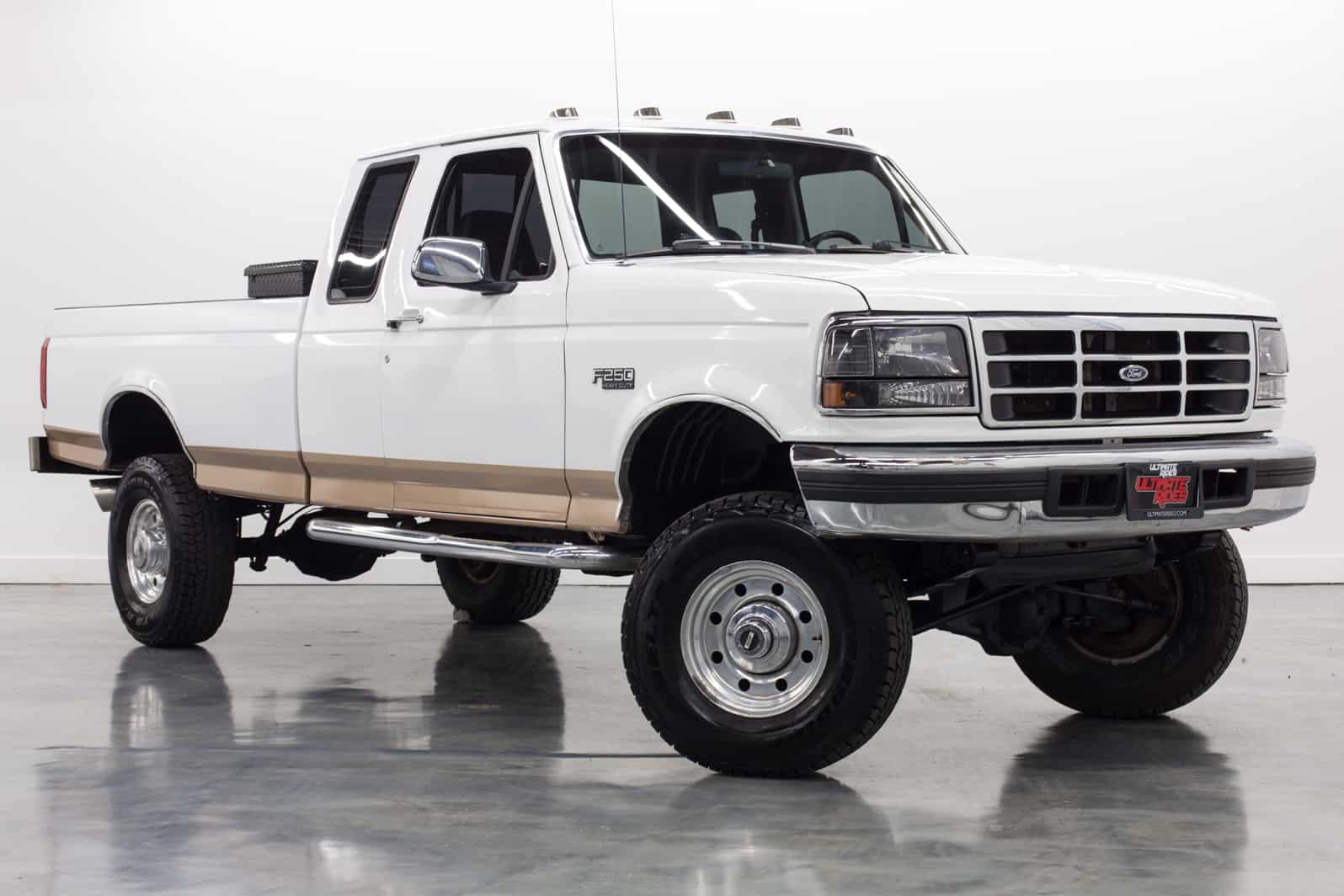 Every Customer is a VIP at
Ultimate Rides
Whether you're a repeat customer or this is your first time buying from us, every visitor of Ultimate Rides can expect the true VIP treatment. Since the very beginning, we've been family owned and operated, and that means that our customers have always been of great importance to us. It's our goal to be your go-to specialty truck dealer for when you know you need a reliable ride at a fair price. One of the ways we make that happen is by not treating our customers the way many other auto dealers do. Our sales associates are straight-forward, honest and kind, and you won't have to expect anything other than respect when you come to see us. We've always tried to set ourselves apart from the competition with our impressive inventory and outstanding customer service, and we believe we've done a pretty great job so far. Thankfully, our customers seem to agree!
If you, like many curious truck buyers who visit us, are coming in from out of town to take a look at one of our old pickup trucks for sale, just let us know when you get in and we can pick you up from the airport in the very same truck you came to see. You'll be able to get an up close look at the vehicle and as soon as you're ready to come in we can start digging into the details. If you'd rather rely on our photographs and order from us over the phone, we can easily have your vehicle transported to you and the cost can be included within your financing deal. Let us know any way we can help, no matter if you are a local customer or somebody coming in from a distance, we'll do everything we can to improve your buying experience with us.
Old Pickup Trucks for Sale and a
Whole Lot More
In addition to selling trucks, we also have our very own service center that was constructed in 2017. Our expert technicians work on trucks in our lift center nearly every day, and they are highly trained and experienced, hopefully ridding you of the doubt that can sometimes creep in when we leave our trucks with unfamiliar mechanics. Our team knows their way around trucks, especially the kind of the lifted variety, which can be rare among mechanics. Technicians who aren't used to working with customized trucks can sometimes make some pretty major mistakes, so it's never a bad idea to do a bit of research to make sure they know what they're doing. With Ultimate Rides, we encourage you to ask any questions that might pop up, so please let us know if there's any way we can remove any hesitation. If you have a truck at home you think could use some work, or you have your eye on something in our inventory that needs an extra special something, just let us know what you have in mind!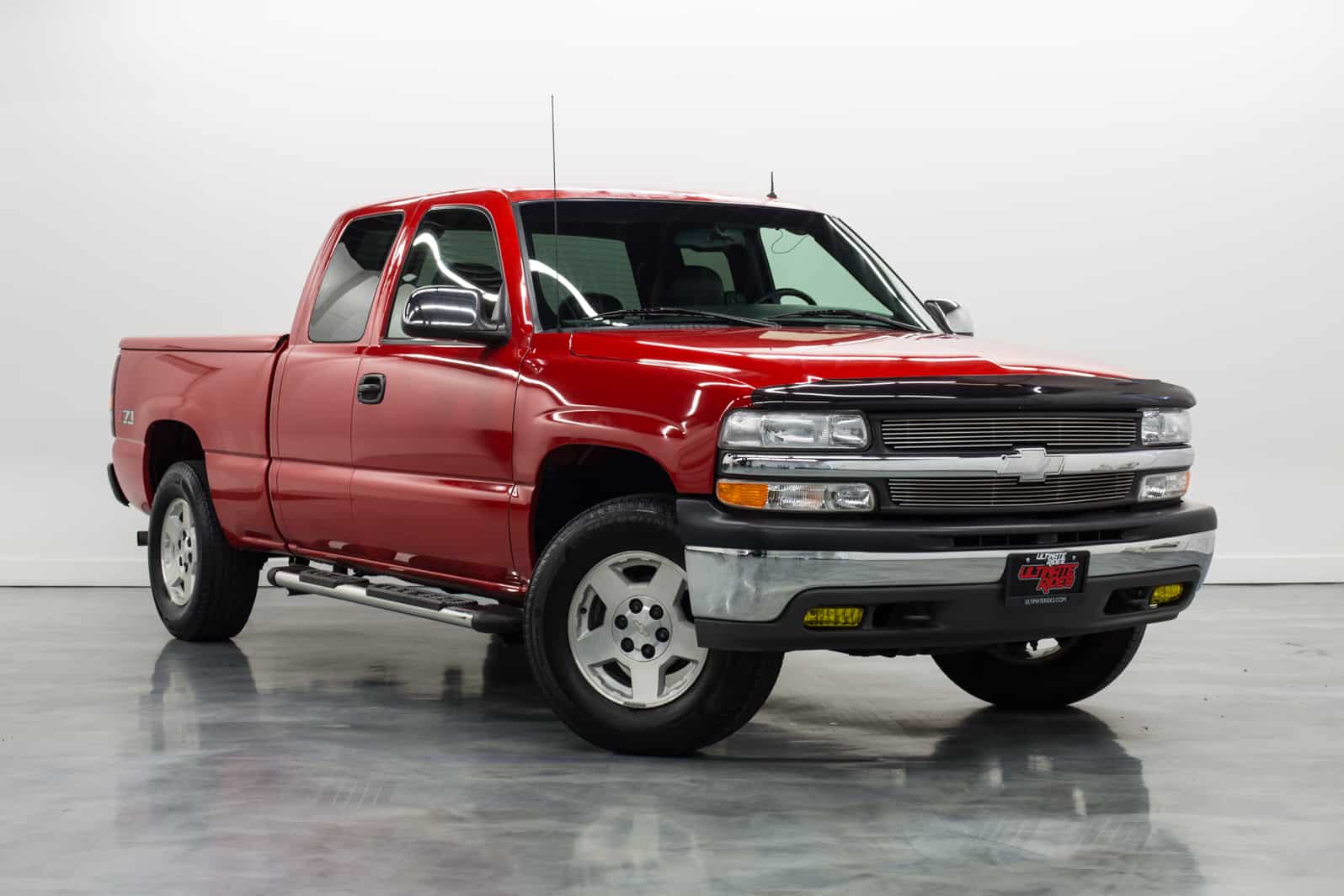 In our shop, you can customize your truck with a full suspension lift kit, tricked out rims and tires, LED light bars and more. If there's something you have in mind for your truck, we will almost certainly be able to help make it a reality. This business began as a passion project started by brothers and despite many life changes, that passion will always remain.
The next time your truck breaks down, it might not be a bad idea to find one that might last you a long time. We sell only rust free and well-maintained trucks here, so you can know that you're not buying some cheap hunk of junk. If you'd like to get in touch with us, you can give us a call at 815-634-3900, or find our office at 38 W. Division St., Coal City, IL 60416. We love meeting new customers that we can talk trucks with, so please do not hesitate to pay us a visit!