What Are the Best Seat Covers for Ford F150?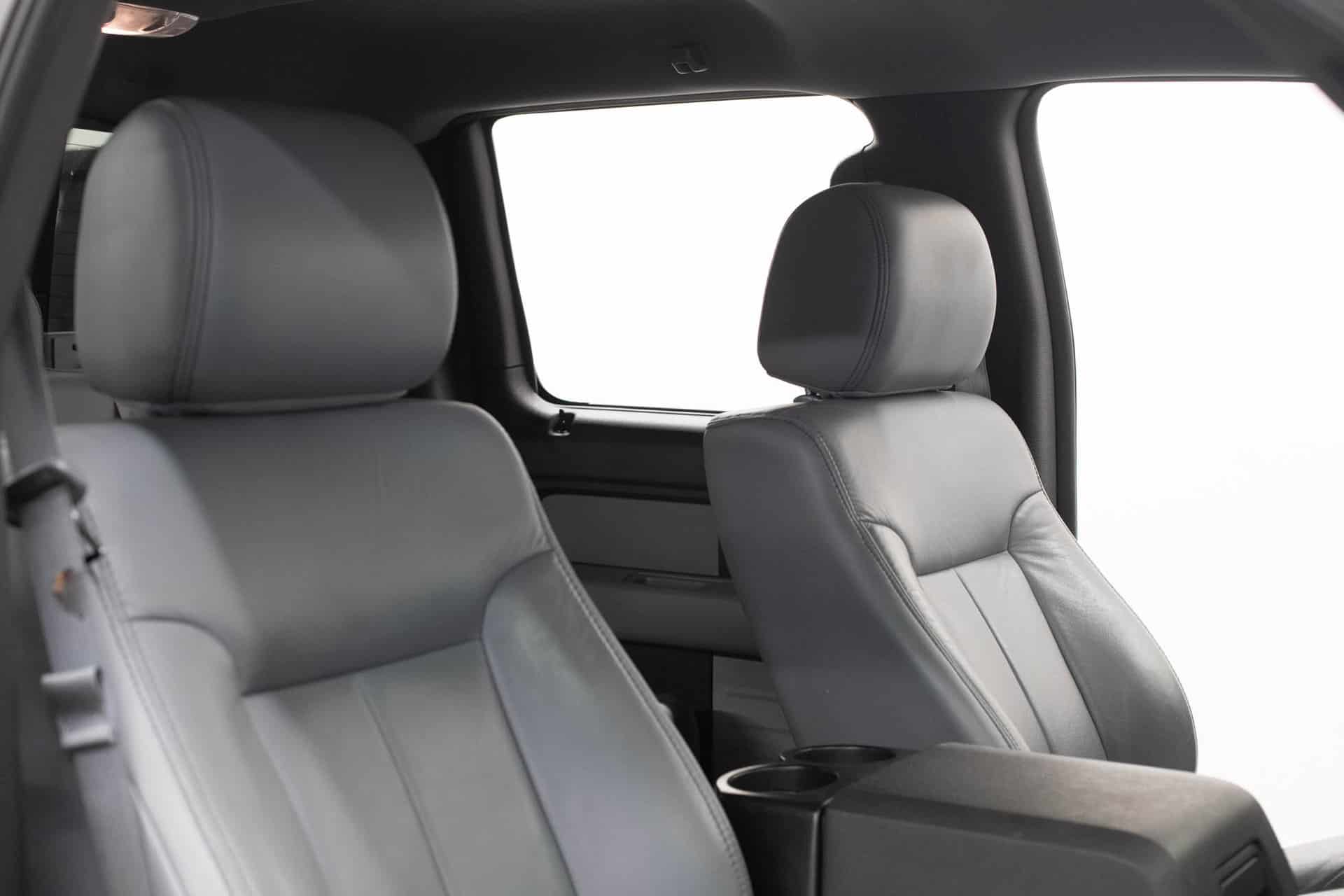 What are the Best Seat Covers for
Ford F150?
At Ultimate Rides, we know a lot about truck accessories. Time and time again, when customers ask us what accessories they should look into, seat covers are some of the first recommendations to come up. Not only can they enhance your comfort inside the vehicle, but they'll help you keep it much cleaner over time, which in turn will help keep the vehicle's value up. Plus, who wants to spend time in a vehicle with stains, scratches or scuff marks on the seats?
Take a look below to find just a few of our favorite sets. If you've been asking what are the best seat covers for Ford F150, you are definitely in the right place. We've had the time to get to know each of the options below, and they all offer something a little different. Let us tell you more, and then you can decide for yourself which will work best for your Ford F150 truck.
---
Rough Country Front & Rear Neoprene Seat Covers
Compatibility: 2015-2021 Ford F150 and 2017-2021 Ford F250/F350
One of our favorite manufacturers of just about any type of vehicle accessory is Rough Country. They've been around for a while, but in our opinion it took them some time to really find their footing. The last five years or so, Rough Country has started delivering top of the line products. That includes this set of neoprene seat covers for modern Ford F-series trucks. What are the best seat covers for Ford F150 models? In our estimation, it's this set.
They're comfortable and soft while still offering excellent protection against water and other types of liquid (or solid!). Additionally you'll be able to protect your seats from scratching, light burns, and more. They offer a basic style that should fit with any vehicle interior. They're even very easy to install. Overall, you can't go wrong with these seat covers as long as they fit your truck.
Rough Country F&R Neoprene Seat Covers for 15-21 F-150 | 17-21 F-250/350 – 91018
---
Covercraft Carhartt SeatSaver Custom Seat Covers 1st Row
Compatibility: 2015-2018 Ford F150
If you want to go with something besides neoprene, we'd encourage you to check out these highly durable seat covers from Covercraft. They're made from Carhartt material, which has been used for heavy-duty work clothes for over 100 years. They offer great protection while still being quite a thin layer of fabric, still allowing you to enjoy the comfort of your original seats. Just be aware that these are for the front row only, and don't fit on the latest F150 trucks. As long as you shop around until you find the set that's right for your vehicle, we are confident you'll love what you buy.
Covercraft Carhartt SeatSaver Custom Seat Covers | SSC3443CAGY | 1st Row 40/20/40 Bench Seat | Compatible with Select Ford F-150 Models, Gravel
---
Aierxuan Faux Leather Seat Covers Full Set
Compatibility: 2009-2022 Ford F150 and 2017-2022 Ford F250/F350
Last up on today's brief list, we want to share with you a set of faux leather seat covers from Aierxuan. These have their advantages, as they are very comfortable and easy to keep clean. They also aren't too expensive and should be pretty simple for you to install in your truck. The set comes with both front and rear seat covers, and you'll certainly find plenty of comfort waiting for you once they're installed. These seat covers protect against everything you'd expect, from spills to claws and more. Take a look and see if they seem like a good match!
Aierxuan Car Seat Covers Full Set with Waterproof Leather, Automotive Vehicle Cushion Cover for Cars SUV Pick-up Truck Fit for 2009 to 2022 Ford F150 and 2017 to 2022 F250 F350 F450(Black and Blue)
---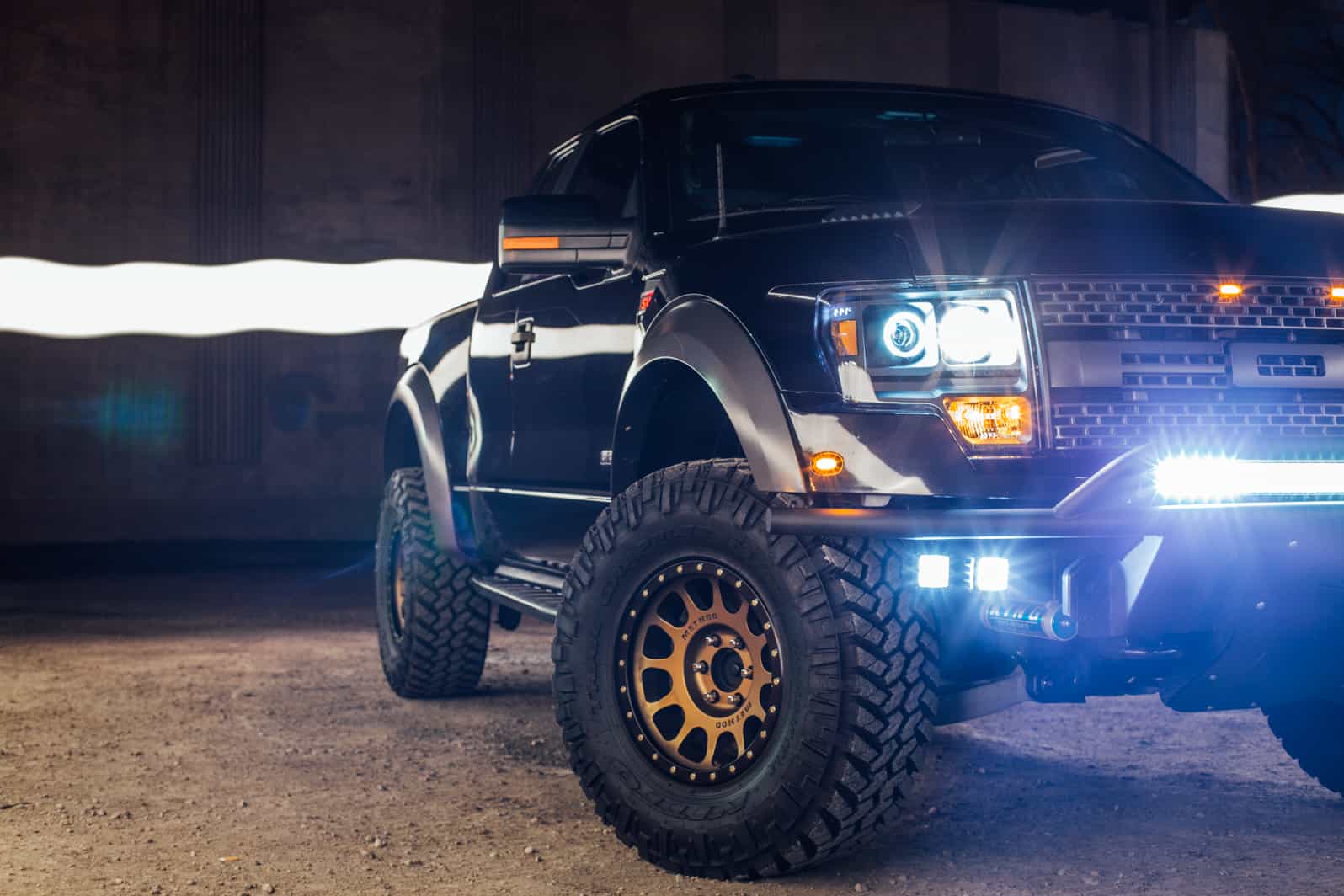 Final Thoughts
Ultimate Rides is a custom auto dealer that ships vehicles to customers all across the United States. We also have our own lift center on-site where we upgrade vehicles for our own inventory as well as for the public. The next time you're in the market for a custom pickup truck, SUV or car, make sure to get in touch. Those of you in the Chicago area can also come and see us in person for assistance. We're located at 38 W. Division St., Coal City, IL 60416, and you can reach our office at 815-634-3900.
---
Two Brothers With a Dream

,

Building The Best Ultimate Rides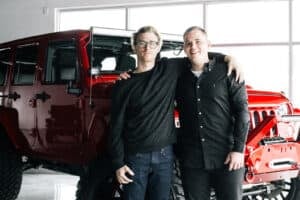 Ultimate Rides consists of two brothers who have been buying and selling custom vehicles for over ten years. Selling lifted trucks by day and writing these awesome reviews by night! They started their Ultimate Rides journey with a third brother Jake, who was a big part of building the business they have today. In 2016 Jake passed away and losing their brother was the hardest thing they ever had to deal with. Even though they had a tragic loss they plan to continue to set a new trend for the auto industry, keeping customers number one. Pushing the envelope on the lifted truck market, these guys love researching and learning about everything in the auto industry!
 — Nick and Alex Bulanda, Founders of Ultimate Rides