Cheapest Way to Lift a Truck | Ultimate Rides Custom Trucks
Lift Your Truck Without Spending an Arm and a Leg
The process of lifting a truck continues to grow in popularity as the years go by. Though we've long been fans of this style, more and more people around the world are getting onboard. However, not everyone wants to spend thousands of dollars on a kit to raise up their vehicle. Here at Ultimate Rides, we are experts when it comes to lifting trucks, and we're happy to tell you there are options out there that are cheaper than buying a full suspension kit with professional installation. It may not always be the best option, but with the right lift kit, you'll be able to enjoy a new setup for your vehicle that doesn't detract too much from the quality of the ride.
Read through this short guide to learn about affordable ways to lift a truck. We'll also get into the reasons why it might be worth it to save up for a higher quality kit, and how Ultimate Rides might be able to help you avoid the whole installation process without costing you thousands of dollars. Check out our inventory page to see the trucks we have to offer, and you might find an option that is well within your price range. Good luck, and remember to contact our team if you have any questions or concerns.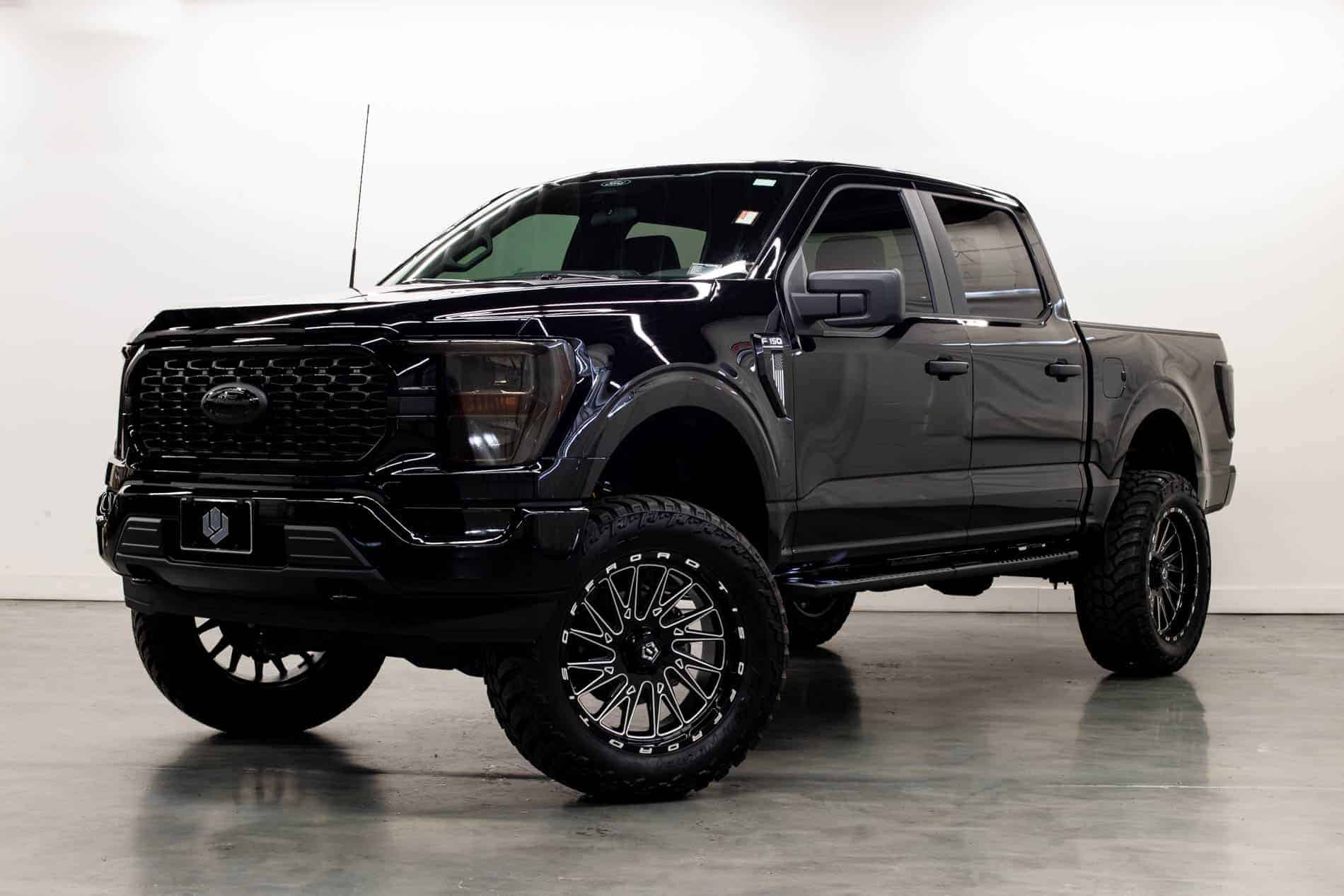 Cheapest Ways to Lift a Vehicle
The most affordable way to increase the height of your vehicle is with a body kit. These lift kits started around $100 and can often offer as much as three inches of a height increase. They're also one of the easiest ways to lift a truck, taking only a couple of hours to install for most individuals. However, going with the cheapest lift option has some drawbacks. We'll cover those drawbacks in more detail down below. For now, it's worth pointing out that body kits can be a good choice for those looking to dip their toe into the hobby and style. Instead of spending a load of money getting the right setup, you'll have the ability to try something out relatively inexpensively to see if you enjoy it. As long as you do, later on down the line you can decide to upgrade to something a little more substantial.
Suspension Kits – More Expensive But Worth Every Penny
If you're looking for a better option, try a suspension lift. There are multiple times out there, including air suspension or a full coil spring set. It's not one of the cheaper ways to increase vehicle height, but it certainly offers better ride quality and a more stylish look for any truck. Instead of just lifting the body of the vehicle, you'll be altering the suspension itself. This will keep your ride smooth and level, and provide more clearance underneath the truck, allowing for a tire upgrade. Suspension kits are good at leveling out the truck without buying a specific kit, and can improve performance off-road and across a variety of other situations. They are quite difficult to install at home, however, so keep that in mind as you shop around.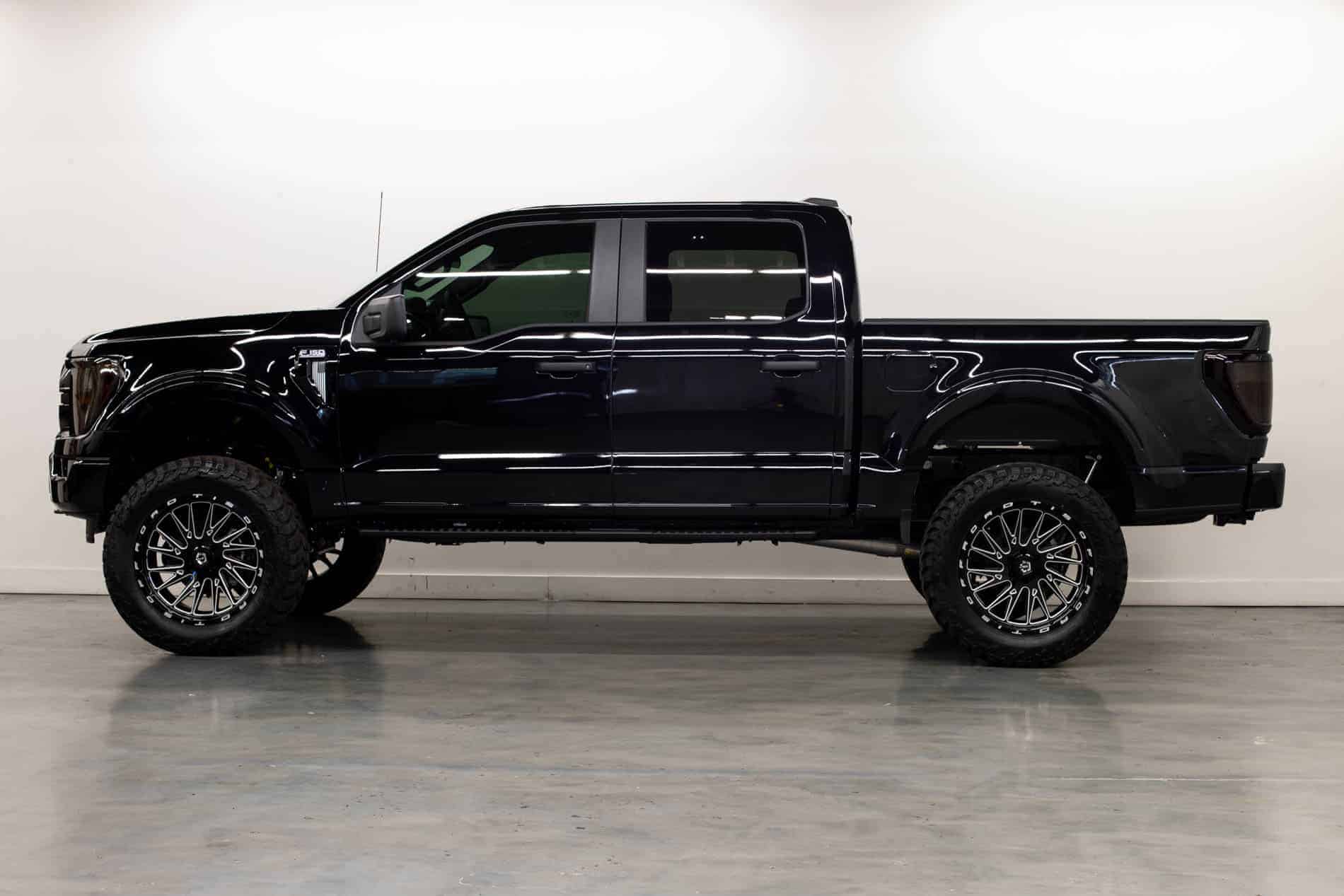 A Cheaper Kit May Compromise Quality
There are a number of reasons why you may want to consider holding off on a body lift kit. First of all, you'll be limited to just a modest increase in height. More importantly, you'll usually find a negative result on the ride quality for your truck. Handling can feel slugging or slightly unresponsive, and it'll be easier for people passing by to see the frame of your vehicle, resulting in less style for your ride. For some, these negative qualities are worth the savings. For others, you may want to consider spending some time saving up to ensure you can get a higher-quality suspension lift for your truck. Just remember that the cheapest way to lift a truck is not always the best route to go.
Lifting Your Vehicle Affordably
The best way to lift your vehicle at an affordable rate is to choose Ultimate Rides. Not only do we have a wide selection of reasonably-priced lifted trucks ready to go, but we also offer our customers the ability to customize any vehicle in our inventory. You'll be able to include the cost of those upgrades in your vehicle financing plan. This will simply increase your monthly payment by a small amount while letting you enjoy all of the upgrades you decide upon. Our team works quickly, and we have the ability to ship our vehicles out anywhere around the world. For all of these reasons, it may be best to opt for a suspension kit courtesy of our team rather than installing your own body kit, even though it may be cheaper overall. You'll still be able to find an affordable option no matter what you decide when you shop with us!
Do you feel that Ultimate Rides can help get you set up with the right lifted vehicle? We have models ready at a wide range of prices, so don't be afraid to get in touch with our team today. We encourage you to reach out over the phone at 815-634-3900 to begin. If you're in the Chicago area, you're also welcome to come and visit us at 38 W. Division St., Coal City, IL 60416. That's only an hour south of the city, and our team will be here to help you find whatever it is you might be looking for.