Tracking Down Lifted Trucks for Sale in Tennessee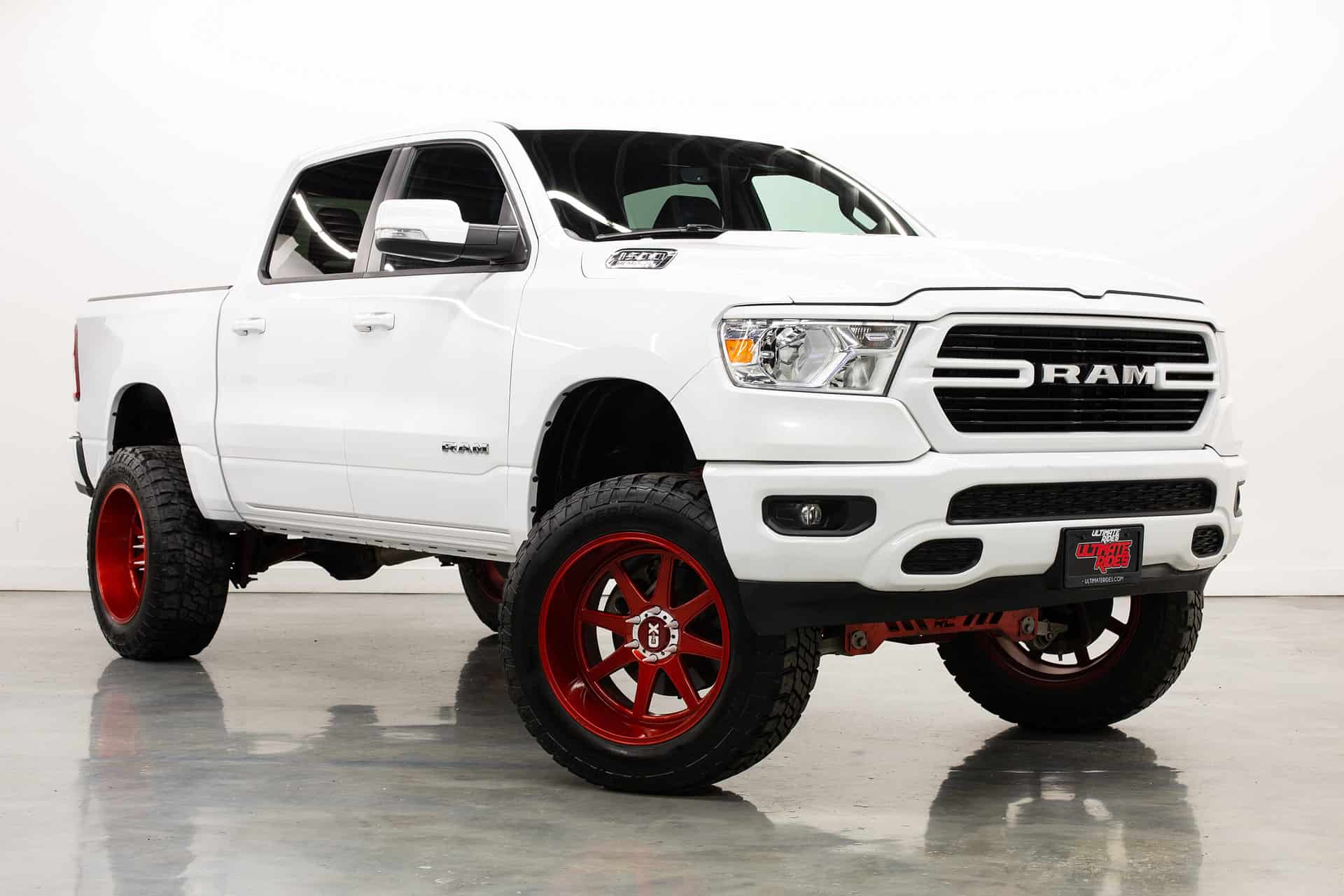 Tennessee – One of America's

Proudest Gems
From Nashville to the Smoky Mountains, there's no limit to the beauty and culture of Tennessee. With its rich terrain and wealth of parks and trails, it's one of the best places in America for camping, hiking and more. Plus, you can always take a break from the outdoors and make your way to the city for some incredible music and great food.
One of the best ways to get around Tennessee is in a lifted truck. This is because these trucks can adequately handle any kind of situation you throw them in, from navigating mountain roads to heading off the trail and breaking new ground. If you're looking for the best place to find lifted trucks for sale in Tennessee, you may have to take a look outside state borders. Here at Ultimate Rides, we offer the best quality custom vehicles around, and our shipping allows us to provide them to you no matter where you live. Take a look through this guide for a better picture of Ultimate Rides.
Find Lifted Trucks for Sale

in Tennessee
Ultimate Rides is one of the best places around the country to find a lifted truck. We're located about an hour south of Chicago, and our delivery lets us offer vehicles to customers across the globe, and that includes Tennessee. Not all folks have a custom dealership or shop near them that they can rely on. However, everyone can order from us and feel confident in the vehicle that they're receiving. The trucks that we bring in are free of rust, and many of them already feature work from our service center. We specialize in lift kits, but there is so much more we can offer for your vehicle.
In this guide, you'll be able to read about our lift center, where we customize our vehicles. Additionally, we'll tell you more about the level of quality of our inventory, how our customer service separates us from the pack, and much more. Take a look, and be sure you get in touch with us the next time you're looking for a truck you can count on.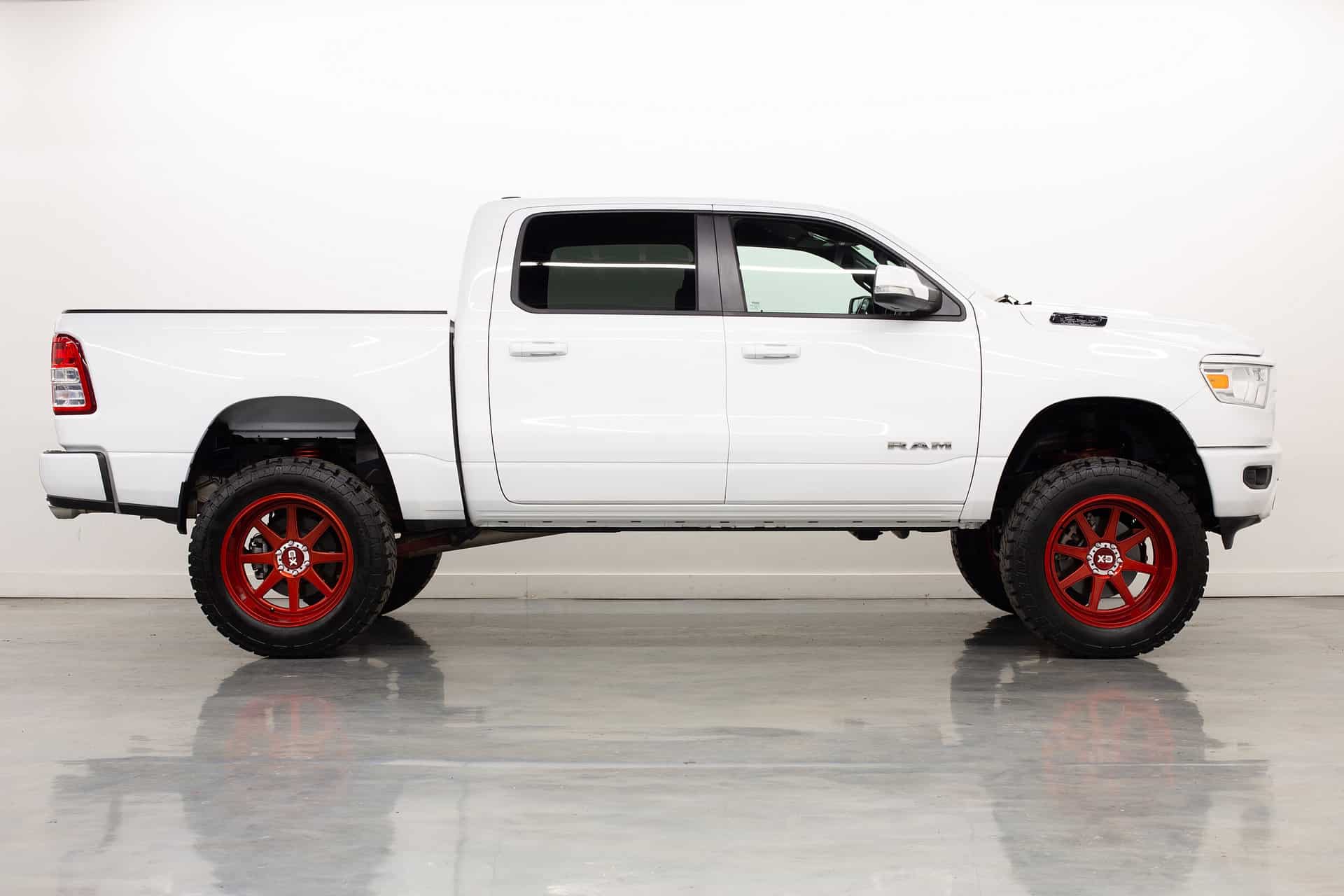 Custom Pickup Trucks Built in the

Lift Center
The first aspect of Ultimate Rides we wish to tell you about is our service center. It is truly where the magic happens. We have a staff of ASE-certified professionals, who are ready to tackle any kind of job you have for us. As you can see, many of our vehicles already feature modifications, and they're all from our team. We have a crazy level of talent working at Ultimate Rides, and it is something that we are very proud of.
Any time you buy one of our lifted trucks for sale in Tennessee, you'll be able to choose if you'd like us to modify it for you. We'll take it over to our lift center and get the vehicle set up with any adjustments you'd like. That includes running boards, custom wheels and tires, performance chips, lighting rigs, and of course suspension lifts. That's not all, either. Call our office and we can tell you even more about the services we offer for vehicles.
You'll even be able to choose if you'd like to finance the cost of this work, or pay for it when you buy the vehicle. If you finance, you'll find your monthly payment just a bit higher. This makes our lift center affordable to anyone who's buying one of our trucks! Additionally, our lift center is open and available to the public. Feel free to set up an appointment to bring in your ride for some work.
Speedy and Reliable

Truck Delivery
No matter where you're from, we can get one of our vehicles to you. That has been a key part of our business for a long time now, and we don't plan on stopping anytime soon. At Ultimate Rides, we're aware that many people don't have a custom dealership or installation center in their area. However, we believe that folks should always have access to a custom ride. With our delivery, you can order one of our vehicles and have it sent to you in no time.
Begin by calling our office, or you can start by browsing our online inventory. There you'll find a wide assortment of vehicles, including cars, SUVs and trucks. Over the phone, a member of the Ultimate Rides team will help you narrow down your options. If you decide that you'd like to buy one of our rides, we'll take you through the whole process step-by-step. You'll be able to decide if you wish to finance the cost of shipping, or pay it off now. Additionally, you can still decide if you want to have us make any modifications to the vehicle before we send it out. We want to provide you with your ideal ride, so let us know what we can do to make that happen!
Ultimate Rides' Customer Service is Unlike Other

Auto Dealers
If you've had a bad experience with an auto dealer in the past, you are certainly not alone. However, that's not the kind of treatment you can expect at Ultimate Rides. We have a 4.9 rating on Google for good reason, and it's because we treat each customer with the care and respect they deserve.
At Ultimate Rides, you'll be greeted in person or over the phone by a qualified member of our staff. Their job is to help you find the right vehicle, whether it's something in our inventory or not. If we don't have the vehicle you want, we can customize an option to suit you, or we'll even go out and search for a specific model. Simply leave us a small deposit and our buyers will get right on it. As soon as we're able to track the vehicle down, we'll let you know.
High-Quality Lifted Trucks for Sale in Tennessee

Available Now
The vehicles here at Ultimate Rides are in great shape, and each one is free of rust. That's a huge deal in our opinion. Most other dealerships offer a range of quality, but you won't find that at Ultimate Rides. We sell only the best custom vehicles around. While you may have to pay a little extra than at a local dealership, you can expect a completely different level of quality. We are able to accomplish this by sending our buyers out to the warmer parts of the country. The vehicles here don't undergo as much stress, and are often in better shape. They find the ones that suit us best and bring them back so we can get them ready for you!
Visit Ultimate Rides for Your Next

Custom Pickup Truck
Do you like the sound of shopping with Ultimate Rides? We encourage everyone to give us a call to learn more! You won't find another auto dealership quite like us. The vehicles here are truly one-of-a-kind, and we are proud to share them with you. To get in contact with Ultimate Rides over the phone, reach out to 815-634-3900. A member of our team will be able to help you with everything you need. If you feel like making the trip out to our office, you can find us today at 38 W. Division St., Coal City, IL 60416. We hope to meet with you or speak soon!
---
Two Brothers With a Dream

,

Building The Best Ultimate Rides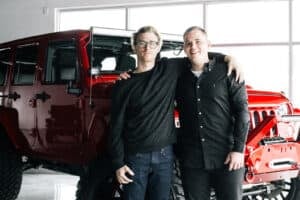 Ultimate Rides consists of two brothers who have been buying and selling custom vehicles for over ten years. Selling lifted trucks by day and writing these awesome reviews by night! They started their Ultimate Rides journey with a third brother Jake, who was a big part of building the business they have today. In 2016 Jake passed away and losing their brother was the hardest thing they ever had to deal with. Even though they had a tragic loss they plan to continue to set a new trend for the auto industry, keeping customers number one. Pushing the envelope on the lifted truck market, these guys love researching and learning about everything in the auto industry!
 — Nick and Alex Bulanda, Founders of Ultimate Rides