Uconnect Hard Reset Ram | Steps to Reset Uconnect
While there's no doubt that infotainment systems have improved our experiences behind the wheel over the last decade or so, in a lot of ways there is still plenty of room to improve. It's not uncommon for drivers to run into issues with their system, whether it's the Uconnect from Chrysler found in Ram trucks as well as Jeep vehicles or a system from one of their competitors. If your Uconnect system isn't working quite right, the first thing you want to try is to reset it. However, there are two types of resets available: you can do a soft reset or a hard reset. We recommend trying a soft reset first to see if that helps anything, as you won't lose any of your saved data on the Uconnect system.
Additionally, be sure to note that the exact details of how to accomplish one of these resets may differ depending on your version of Uconnect. The information we're sharing today is focused on the latest generation of these devices.
Try a Soft Reset First
The first thing you want to do is turn off your engine and put your Ram in "run" mode. To do this, while everything is off, keep your foot off the brake and press the start button twice. This will let you see the Uconnect screen. From here, you'll want to open the "Vehicle" menu and navigate to settings. On this screen, you should see an option for a soft reset or reboot. Press the button and it should shut down your Uconnect system, hopefully fixing the majority of common problems with the device. At the same time, you won't have to worry about losing any of your saved information, making it a better alternative to reverting back to factory settings.
If your Uconnect screen isn't working, you can attempt a soft reset by holding down the power button or knob for 10 seconds. If you're lucky, that will get your screen back up and running once again.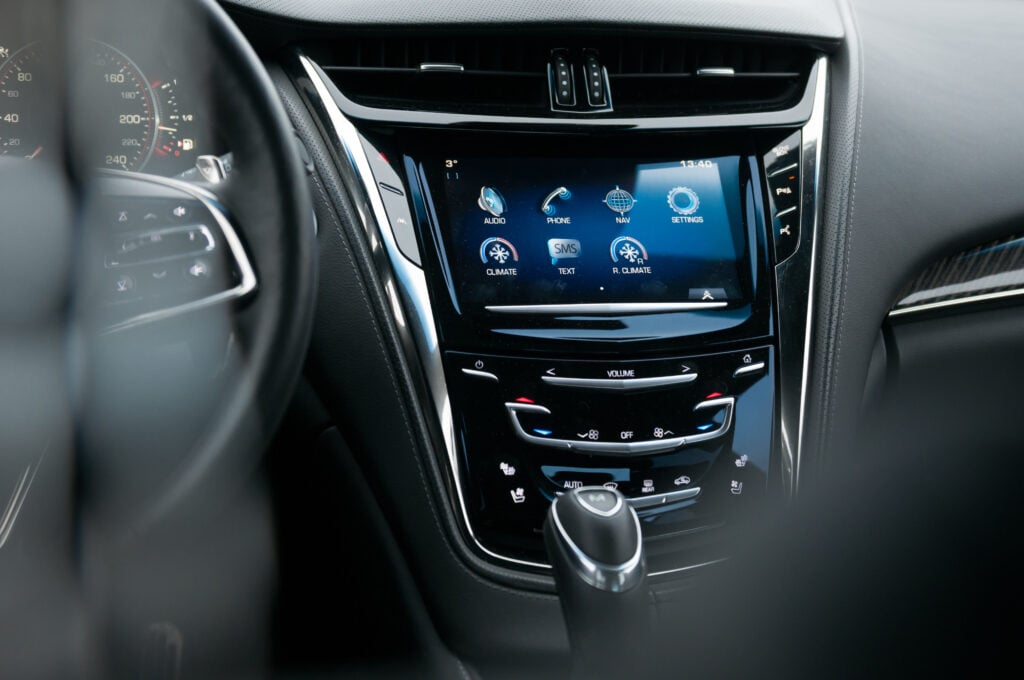 What is a Hard Reset?
When you perform a hard reset on your Uconnect device, you are completely rebooting the system to go back to its original factory form. That means you'll lose any saved data on the device. In some cases, you may find that your saved phones are still in the system after this reboot, but it is recommended that you erase and re-pair your phone to the Uconnect system for the best results. While a hard reset isn't guaranteed to fix issues with the Uconnect system, many drivers will find that it does the trick if a soft reset doesn't make any difference for your Ram truck.
How to Reset Uconnect on a Ram Truck
In order to accomplish a hard reset on your Ram Uconnect system, you'll start out the same way you do for a soft reset. Open up the Vehicle app on your screen, and from there go to settings. Press the Reset button, and you should see two options, one of which will restore factory settings. That's what you want to click on. From there, you'll just have to give the Uconnect system a little bit of time to restart. If you were having difficulties with the infotainment system in your Ram, our hope is that this will solve your problems. You will have to re-enter any information or change settings back to your personal preferences, but that should be a small price to pay if it gets your system back up and running as it should. If this Uconnect hard reset did not solve your issues, you're likely going to want to take the vehicle into some professionals for assistance.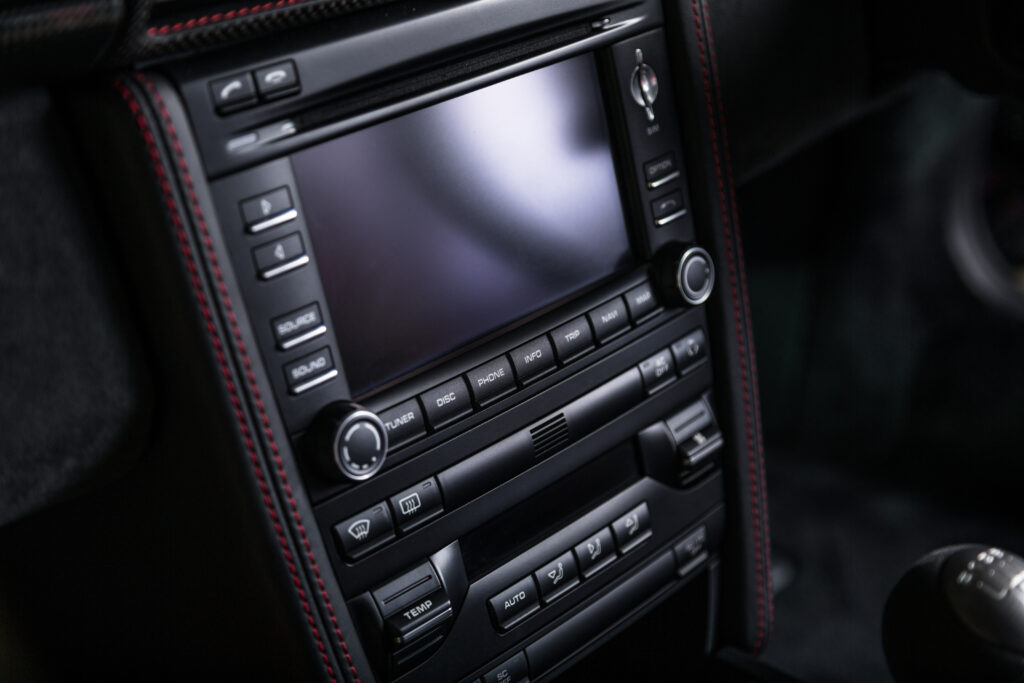 How to Fix a Chrysler Uconnect System
If you reset Uconnect and you're still dealing with the same issues you were before, there are a number of problems that could be the cause. You may have an issue with the power supply or wiring. One thing you could try is taking the infotainment system out of its housing and checking all the wire connections. It sounds cliche, but unplugging and plugging cables back in can sometimes fix issues with the vehicle infotainment system. If all else fails, it will likely be time to take your vehicle in. Any service center that deals with electrical work should do the trick – just make sure that it's a team that you can fully trust. Ideally, they will take a look at the system and let you know what is wrong before they do any service. From there, you can decide if you want to have the problem repaired, or opt for a brand new Uconnect system in your Ram.
Upgrading Your Infotainment System
If you do decide to go with a new infotainment system to replace the factory Uconnect setup from Chrysler, you'll have a number of options at your disposal. There are plenty of options available for your Ram at all price points, including some that will likely be an upgrade over the original setup in the vehicle. If you're not good with electronics, we recommend consulting with some professionals, either in your chosen service center or at an auto electronics store. A knowledgeable professional should have no problem taking a look at your current Ram setup, listening to what you want out of an infotainment system, and providing you with the right upgrade. If you're in the greater Chicago area, Ultimate Rides can offer this and much more, so feel free to get in touch with our office today.