Best Lift Kit for Jeep Wrangler JL (Review & Buying Guide)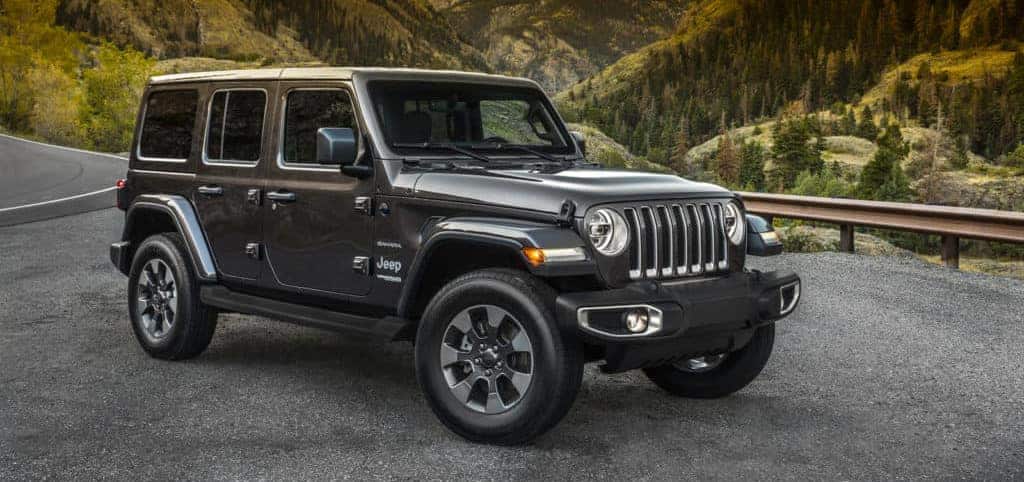 The newest generation of America's favorite SUV was ushered in with the JL Jeep Wrangler in 2018, and it's never too early to start getting more custom lifted rides out on the road. If you've got your new Jeep Wrangler and you're ready to install a suspension kit and some custom wheels, we've got some suggestions. This is our guide on some of the best lift kits available for the Jeep Wrangler from the JL generation. Before buying, double check that your selected kit is compatible with your Jeep, as these things can be a little picky sometimes. Installation should be very doable for those who have done this kind of thing before, but mileage in that department varies from kit to kit. If you have any questions or concerns, please feel free to get in touch with us at Ultimate Rides for assistance.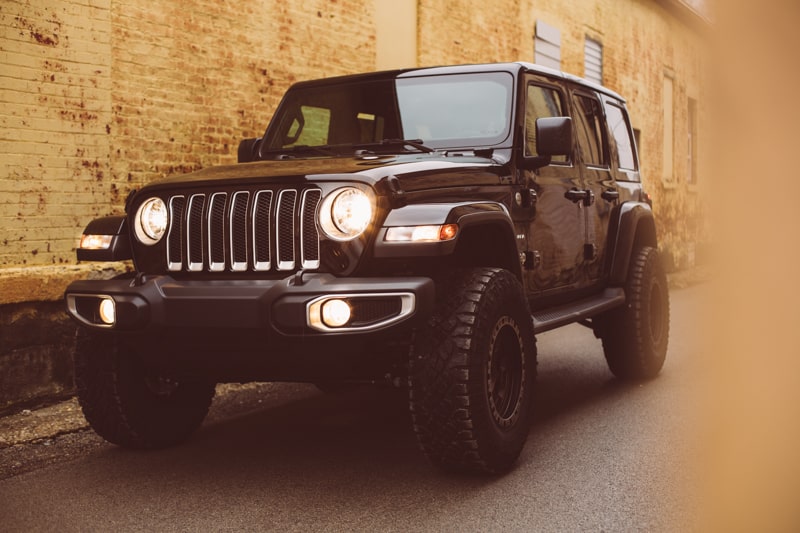 ---
1. Superlift 4″ Dual Rate Coil Lift Kit with Fox Shocks
The first kit we'd recommend to our readers is this option from well-known manufacturer Superlift. It's a high-performance suspension setup, raising the height of a JL Wrangler by four inches. In addition to the typical suspension kit, you'll also have access to a set of Fox shocks. They'll help keep your new suspension system in excellent shape, even through rough bumps on and off the road. It's important to note that this kit only works for the four-door JL Wrangler, but that does include the Rubicon which can often be left out in lift configurations. If this seems like the right setup for your Jeep, and you're comfortable with the price, feel free to purchase this kit. Just make sure you also account for the cost of installation!
Superlift Suspension|K184F|4 inch Dual Rate Coil Lift Kit – 2018-2020 Jeep Wrangler Unlimited JL – Including Rubicon with Fox Shocks
---
2. Belltech 4″ Trail Performance Lift Kit
Another strong choice for an off-road performance setup is this kit from Belltech. Like our first recommendation, it'll raise your JL Wrangler by four inches. The set includes a dual rate front setup as well as a pair of rear coil springs, as well as control arms and shocks. With proper installation, you won't have to worry about sacrificing the quality of your ride. You should still feel comfortable both on the road and off of it, with this kit designed specifically for those off-road adventures but still able to accommodate the everyday.
Belltech 153205TP 4″ Trail Performance Lift Kit – fits 2018-2020 Jeep JL
---
3. Rough Country 2.5-inch Lift Kit Compatible w/ 2018-2019 Jeep Wrangler JL 4DR Includes N3 Shocks
Once again Rough Country finds itself near the top of one of our lists with a promising suspension kit made for the new generation of Jeep Wranglers. This 2.5-inch full suspension kit includes a lifetime limited replacement warranty, but is made to ensure you never need to use it. Installation is bolt-on and should be easy for those who have the proper skills, while installation services are always available at Ultimate Rides for those who don't. If you want to maintain a factory ride while getting some awesome extra-sized wheels, this is the one of the best lift kits you can find for Jeep Wrangler SUVs.
Rough Country 2.5″ Suspension Kit Compatible w/ 2018-2019 Jeep Wrangler 4DR Includes N3 Shocks Suspension System 67731
---
4. 2018 JL Jeep Wrangler Performance 2-inch Lift Kit 4 Door / 2.0L Engine
If you're interested in ordering a performance kit straight from Jeep, you have that option available to you! A lot of folks understandably feel safer in sticking with a major name brand, and you can't get much more major than Jeep. While this kit is specifically made for four-door, 2.0L engine models, there are other options out there depending on your specific Jeep. You can trust in the high quality of the parts, and installation shouldn't be too difficult here. We're big fans of this Jeep lift suspension kit and think it is undoubtedly one of the best lift kits money can buy, especially for JL models of the Wrangler.
77072430AB 2018 JL Jeep Wrangler Performance 2″ Lift Kit – 4 Door / 2.0L Engine
---
5. Rough Country 3.5-inch Lift Kit Jeep Wrangler JL 4DR w/ N3 Shocks 
With this larger 3.5-inch Rough Country full suspension kit, you'll get increased ground clearance, factory-quality handling, and simple installation and a fair price. Rough Country products always carry a lifetime guarantee replacement warranty, and we doubt you'll even need it with the excellent quality of their materials. This kit includes a forged adjustable track bar, lifted coil springs, and everything else you'll need to get your ride lifted up 3.5 inches. Just keep in mind this kit will only fit four door Jeep Wrangler models and not the two door. As long as it's a good fit, it's one of the best Jeep Wrangler lift kits available for today's drivers.
Rough Country 3.5″ Lift Compatible w/ 2018-2019 Jeep Wrangler 4DR w/ N3 Shocks Adj. Track Bar Suspension 66830
---
6. TeraFlex 1513333 Jeep JL Wrangler Suspension Kit
If you're ready to go all out with your suspension kit, we recommend this high-performance model courtesy of TerraFlex. This 3.5-inch sport suspension system features front control arm sport brackets, front and rear track bar brackets, Falcon performance shocks and more. This kit might cost you a pretty penny, but those in the know understand that you truly get what you pay for in these situations. With this kit, you'll find responsive performance that gets you a solid lift and lets you hit the road or trail whenever you like. Always be sure to come and see us at Ultimate Rides if you ever need help with installation.
TeraFlex 1513333 Jeep JL Wrangler Suspension Kit
---
7. Alloy USA 1.5-inch Front Leveling Kit Jeep Wrangler JL
If you're on a tight budget and need to find a way to level out your suspension, we think this Alloy USA leveling kit is among the best lift or leveling kits you can install on a Jeep Wrangler. It's a simple OE style system, includes all the hardware you'll need and has a limited five year warranty. These kits are simply intended to even out lopsided suspension, so you won't get anything grand out of this but it should help you out if you're in a bind. Installation is very basic here, so we don't foresee you have any problems on that front. For something basic and easy, this is a great choice.
Alloy USA 61001 Suspension Leveling Kit, Front, 1.5 Inch Lift; 18-18 Jeep Wrangler
---
8. Jeep Wrangler 2018-2019 JL 3.5-inch Enforcer Lift Kit Stage One With Evo Spec King 2.5-inch Shocks
This premium performance suspension kit was developed by EVO and designed to achieve high levels of performance even with a 3.5-inch lift. The kit is not difficult to install, and includes 2.5-inch shocks along with all the hardware you'll require for installation. The 3.5-inch lift is based on the four-door Rubicon, so you may see some variance in different configurations. Overall, we don't have any doubt in our mind that this is one of the best options for your Jeep Wrangler JL on the market right now, as long as you can stomach the premium price tag that's attached.
Jeep Wrangler 2018-2019 JL 3.5″ ENFORCER LIFT KIT, STAGE 1 WITH EVO SPEC KING 2.5″ SHOCKS
---
9. Superlift K176 Black 4-inch Lift Kit 2018 Jeep Wrangler JL Unlimited Including Rubicon
Another kit on the lower end of the price spectrum, this four-inch kit courtesy of Superlift Suspension includes N3 shock absorbers, an X-flex control arm and more. There isn't a lot of word on customer reviews for this product, so we can't say how easy installation is, but we do know that the kit includes everything you'll need as far as hardware goes. The front adjustable track bar is made from forged solid steel and you'll find flex joints, OEM style rubber bushings and more available inside. This may not be the overall best lift kit for Jeep Wrangler models, but it isn't a bad choice by any means.
Superlift Suspension K176 Black 4 inch Lift Kit-2018 Jeep Wrangler Unlimited-Including Rubicon
---
10. SKYJACKER JL40BPMLT 3.5-4″ Coil Spring Lift
If you're looking for a high quality coil spring lift kit for your Wrangler JL, check out this awesome choice from SKYJACKER. It has features like extra wear protection, engine seal rejuvenation, and anti-oxidants that help prevent oil breakdown. On top of all that, it also is one of the better after-market coil spring lift kits you'll find available. Installation can be a little intensive, so don't be too shy about asking for help if you go with this option. Additionally, this kit should maintain the quality of your factory ride, so no need to worry about troubles driving with this installed. Your Wrangler should still move like a dream.
SKYJACKER JL40BPMLT 3.5-4, Coil Spring Lift
---
11. Tidal Suspension Lift Kit 2.5-inch Fit for 2018-2020 Jeep Wrangler JL
This is a newer product without as many customer reviews, but from the sounds of it this is still a very strong option for JL drivers. It's a budget lift option, which is usually something to be wary of, but Tidal Automotive is a reliable manufacturer and should be trusted. Installation can be quite a hassle with these, so if you aren't sure it's well within your abilities you should contact a professional for help. Apart from that, you'll find here about what you'd expect for a body kit of this price range. While it might not match up to some of the higher-priced its out there, it can certainly stand on its own feet nonetheless.
Tidal Suspension Lift Kit 2.5-inch Fit for 2018-2020 Jeep Wrangler
---
12. TERAFLEX 1165200 1.5″ JL Wrangler 4Dr Spacer Lift Kit 
If you're in need of only a small boost to your Wrangler's suspension, check out these excellent spacers from TERAFLEX. The spacers are easier to install compared to most other body or especially suspension lift options, and cheaper, though they don't achieve quite the same effect. If you're interested in going up one tire size, or simply want a more attractive stance for your Jeep, these are a fantastic way to go. This Jeep Wrangler's spacer kit falls to the end of our list, but that's only because it's more modest than we usually go with. If it's the right fit for your needs, feel free to choose it for your Jeep.
TERAFLEX 1165200 1.5″ JL Wrangler 4Dr Spacer Kit
---
Installing These Lift Kits on the Jeep Wrangler Unlimited
Although the Jeep Wrangler JK has been around much longer than the JL. You can see there is still a lot of options, when it comes to adjusting the height of your JL or JLU. These listed options above do require some mechanical knowledge to install, so having a reputable shop install these would be the best option. Make sure to do some research on the shop you decide to lift your Wrangler, because we have seen some horrible installation jobs. We Lift Wranglers each and everyday here at Ultimate Rides, and know what it looks like when you have a sub par shop install your lift. It would be best to do your homework on anyone before committing, read reviews across all platforms and check their social media. Or if you're in the Chicago area check out our lift shop to have your wrangler dialed in!
Buying the Right Kit for You
Budget is a huge determining factor when choosing a lift setup for your Wrangler. Figure out exactly how much you can or would like to spend, and that will narrow down which kits you want to look for by quite a bit. In general, the more expensive the kit, the more it'll do for you. However, there are plenty of preferences to be had between manufacturers, so picking your favorite is also a valid strategy. No matter which one you choose, whether for a JK Wrangler or another model, just be sure to double check the product description to make sure nothing will prevent it from fitting on your vehicle. Keep an eye out for information on compatible tire sizes, configurations such as four doors or four-wheel drive and more. Once you have all of these in your head, you'll be ready to pick out the awesome kit you've been dying to install.
Best Lift Height for Jeep Wrangler
The right size lift for the Jeep Wrangler depends on what you plan to do with the vehicle. If you intend to take the vehicle off-road for some adventures, a larger lift size is recommended. For the best results, we recommend somewhere between four and eight inches, with six being a solid balance. Those who plan to instead stay on roads and highways can stick with a more modest kit, or you can decide to go as big as you want. We offer suspension lifts as small as a couple of inches, or up to eight. As long as you choose the right place for installation, you won't have to worry about loss of performance in your vehicle. That's just another reason to think carefully about where you bring your Jeep for upgrades.
---
Two Brothers With a Dream

,

Building The Best Ultimate Rides

Ultimate Rides consists of two brothers who have been buying and selling custom vehicles for over ten years. Selling lifted trucks by day and writing these awesome reviews by night! They started their Ultimate Rides journey with a third brother Jake, who was a big part of building the business they have today. In 2016 Jake passed away and losing their brother was the hardest thing they ever had to deal with. Even though they had a tragic loss they plan to continue to set a new trend for the auto industry, keeping customers number one. Pushing the envelope on the lifted truck market, these guys love researching and learning about everything in the auto industry!

 — Nick and Alex Bulanda, Founders of Ultimate Rides