F150 vs Silverado vs Ram: Choosing Your Next Truck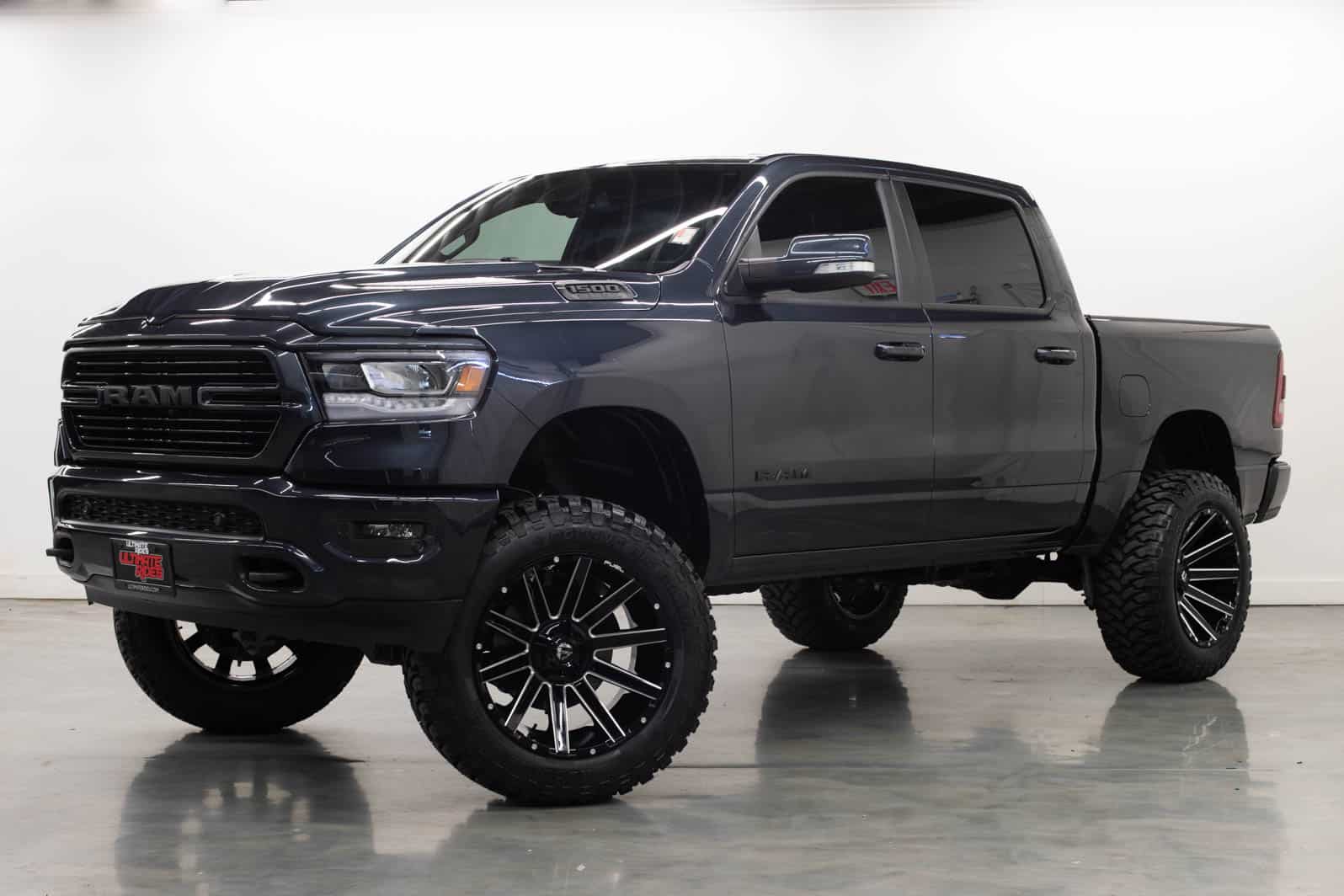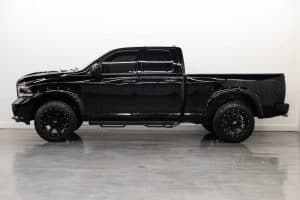 F150 vs Silverado vs Ram: Finding the

Right Truck
Are you currently shopping around for your next pickup truck? There are three main options that continue to dominate the conversation. They are the Ford F150, the Silverado 1500 and the Ram 1500. These three popular trucks collectively share the vast majority of the market here in America. Making the decision between these three can be difficult. On the surface, it can be hard to tell what the differences are.
In this guide, we want to dive in and talk about each of these trucks. We'll tell you some of the advantages they each offer, hopefully helping you decide which one is right for you. You will also be able to learn about the different model years, as well as measuring the importance of new features against budget. We'll even tell you more about Ultimate Rides and what we can offer. Stick around and you should find out plenty about the F150 vs Silverado vs Ram, and a whole lot more!
Ford F150: America's

Most Popular Pickup Truck
Without a doubt, the Ford F15o is one of America's most recognizable and beloved pickup trucks. The history of the automobile itself is closely intertwined with the Ford name and company, so it should come as no surprise that this vehicle is still so important. Name brand recognition is one of the biggest factors in sales, but the Ford F150 also has the performance to back it up. The F150 vs Silverado vs Ram all have their own advantages. We'd say the biggest advantage of a newer Ford F150 truck is versatility. It features great interior features and design, but doesn't lack the performance you need for work and recreation.
You can rely on quality construction from Ford trucks. On top of that, they'll run well for a long time as long as you take care of them. While any modern pickup truck is going to have issues down the line, maintenance can help keep it running better for the years to come. The truck is available in a wide number of trim levels over the years, many featuring different engine configurations and assortments of features inside. Ask us to learn about current Ford F150 availability today, as well as what features you can expect to find.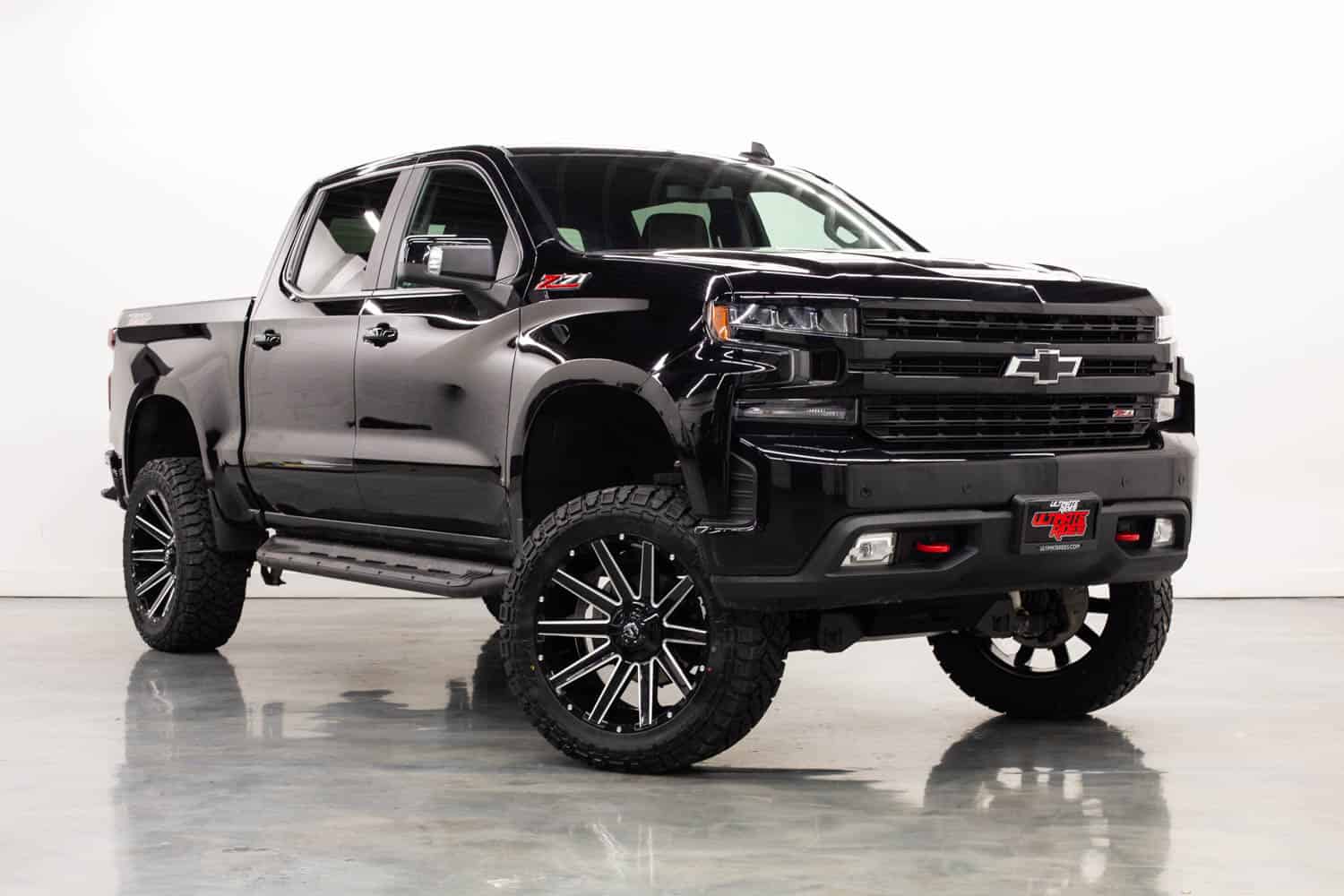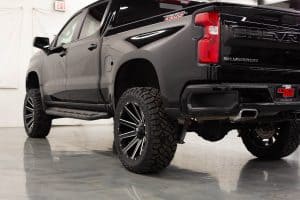 Chevy Silverado:

A Top Contender
The Chevy Silverado 1500 is often considered the number two pickup in America, but Ram has started to contest that title in recent years. Despite that, the Silverado is still an excellent choice for modern drivers. You'll find a selection of modern features inside, all depending on the model year and trim level you're looking at. While the performance doesn't always match up to the F150, there are plenty of engine configurations available that will provide you with the push you need.
Additionally, the Chevy Silverado is usually pretty great when it comes to safety features. You'll find some advanced driver convenience that can help prevent accidents as well as make your overall driving experience a little bit smoother. We encourage you to take a look at our inventory to find out what Silverado models could currently be waiting for you. When it comes to the F150 vs Silverado vs Ram, many have placed the Silverado in the #3 slot these past few years. We aren't that harsh on it, but there's no denying they have some catching up to do with a few of the recent model years.
Ram Trucks: Formidable, Versatile and

a Joy to Drive
For a number of years, Ram trucks were considered a distant third behind Ford and Silverado models. That has absolutely started to change over the last five years or so. The Ram 1500 is now without a doubt one of the top trucks in America. In fact, many people ever prioritize it in quality over the Silverado 1500. It's a mighty truck. There are models out there with truly fantastic safety measures. On top of that, you can easily find top-of-the-line interior features ready and available.
Performance is where the Ram 1500 tends to slink back a little bit. The truck is heavy, and you'll undeniably be able to find higher performance from the other two trucks. That's the lone spot in which Ram comes off looking poorly in the F150 vs Silverado vs Ram debate. However, the level of performance offered is still more than enough for most drivers. Only those at the top level of performance needs should really have to be concerned.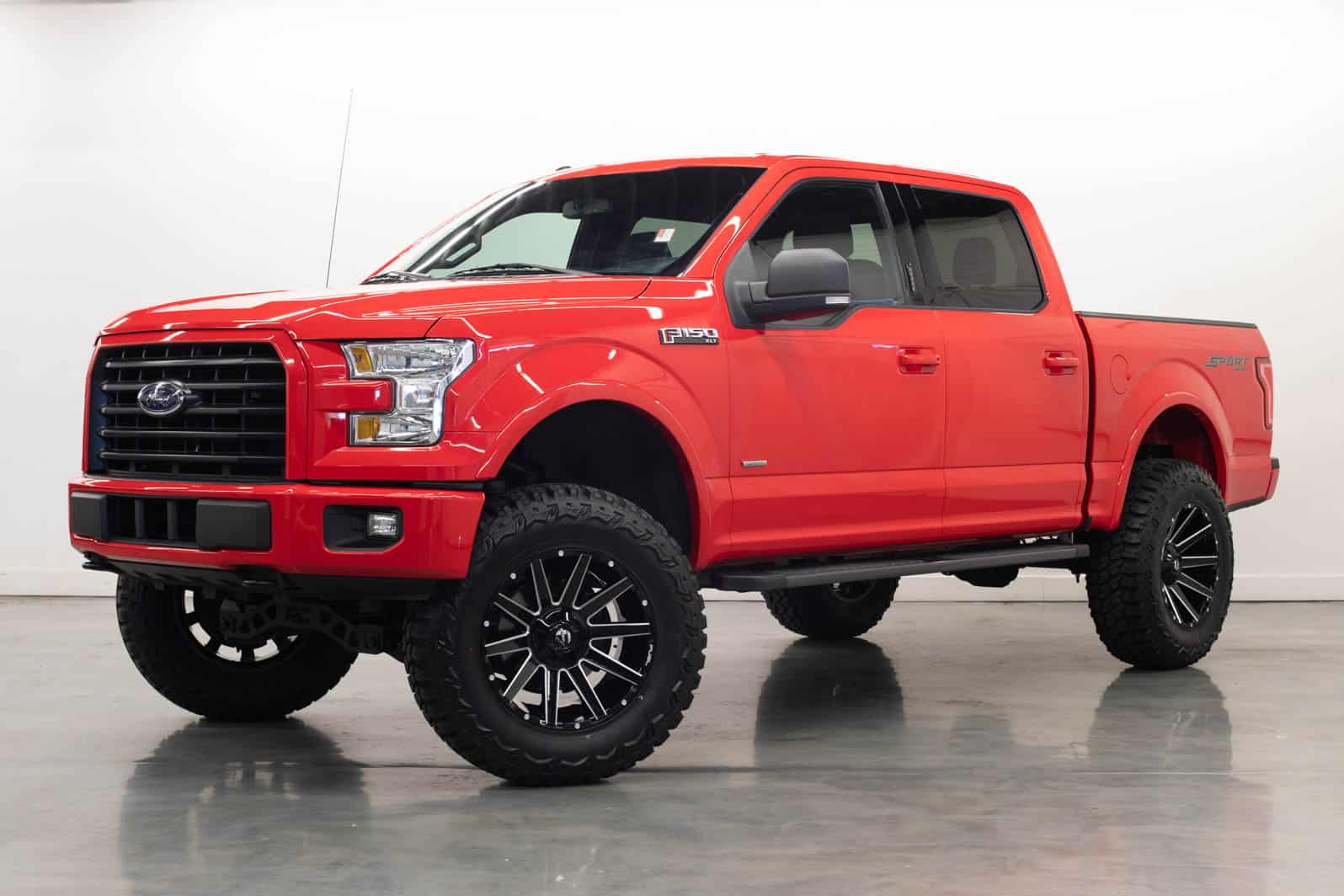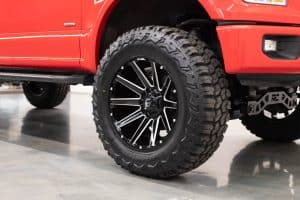 Standout Interior Features in

Modern Trucks
These days, drivers are more concerned than ever with interior features. Trucks didn't used to place much of an emphasis in this category. However, that has definitely come to change, especially over the last decade. These days, you'll find every modern pickup required to have a backup camera system. Many nicer trucks go beyond this and offer a 360-degree camera system.
As for entertainment, you'll likely find a variety of different ways to take your favorite music on the go with you. Do you subscribe to a streaming service like Spotify or Apple Music? The vast majority of modern trucks will allow you to connect via Bluetooth as well as USB and auxiliary cables. Some of the nicer systems even have hands-free controls that let you keep your focus on the road.
One of the most sought-after features is dual-zone climate control air conditioning. This will let you pick a distinct temperature for each side of the vehicle. No more fights between the driver and front passenger over the AC! These are just some of the features that are making drivers opt for a newer truck rather than a retro model.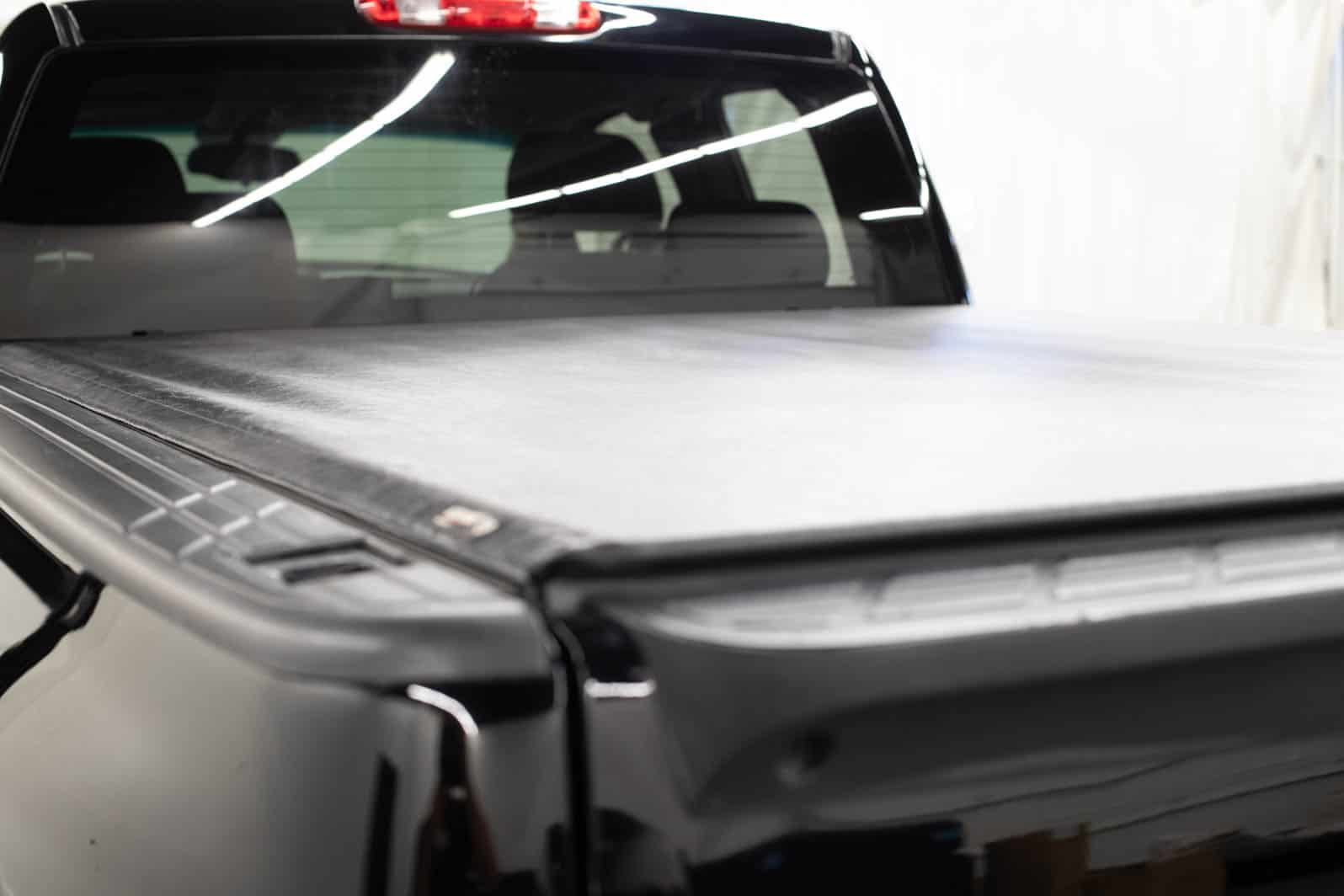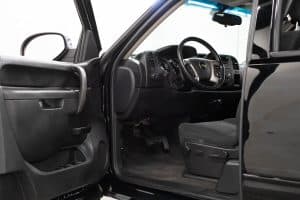 Deciding on the Right

Model Year
Figuring out what model year to go with can be a difficult decision. Newer vehicles likely have less wear and tear, as well as more exciting features. However, is that worth the higher price tag? The key is to figure out the right balance for you, depending on your needs and budget. If you have money to spend, why not go for a brand new truck? If you want to save, going with a model that's a few years old is never a bad idea. Just make sure to do your research to ensure you have access to all the features you want!
Custom Trucks Available at

Ultimate Rides
We aren't just any standard used auto dealer. At Ultimate Rides, we have a custom lift center on-site where we spend time upgrading our vehicles. Our staff of ASE-certified technicians are hard-working and know their stuff. If you take a look at our inventory, you should quickly see what we mean. The trucks at Ultimate Rides are outfitted with lift kits, running boards, custom lighting, new wheels and tires, and so much more.
On top of that, when you buy one of these vehicles, you'll have a chance to customize it even further. Let us know what kind of modifications you'd like done. Our team will take care of it before you come pick it up or before we send it out to you. You will even be able to decide if you'd rather pay for the cost now or finance it. If you decide to finance, you'll simply pay off the cost of this work along with your regular monthly vehicle payment. This makes it affordable for just about everyone!
Let us know if you're interested in this service. Someone from our team will be more than happy to go over all the available options with you. If there is a specific vision you have in mind, share it with us. We'll do all that's in our power to bring that vision to life!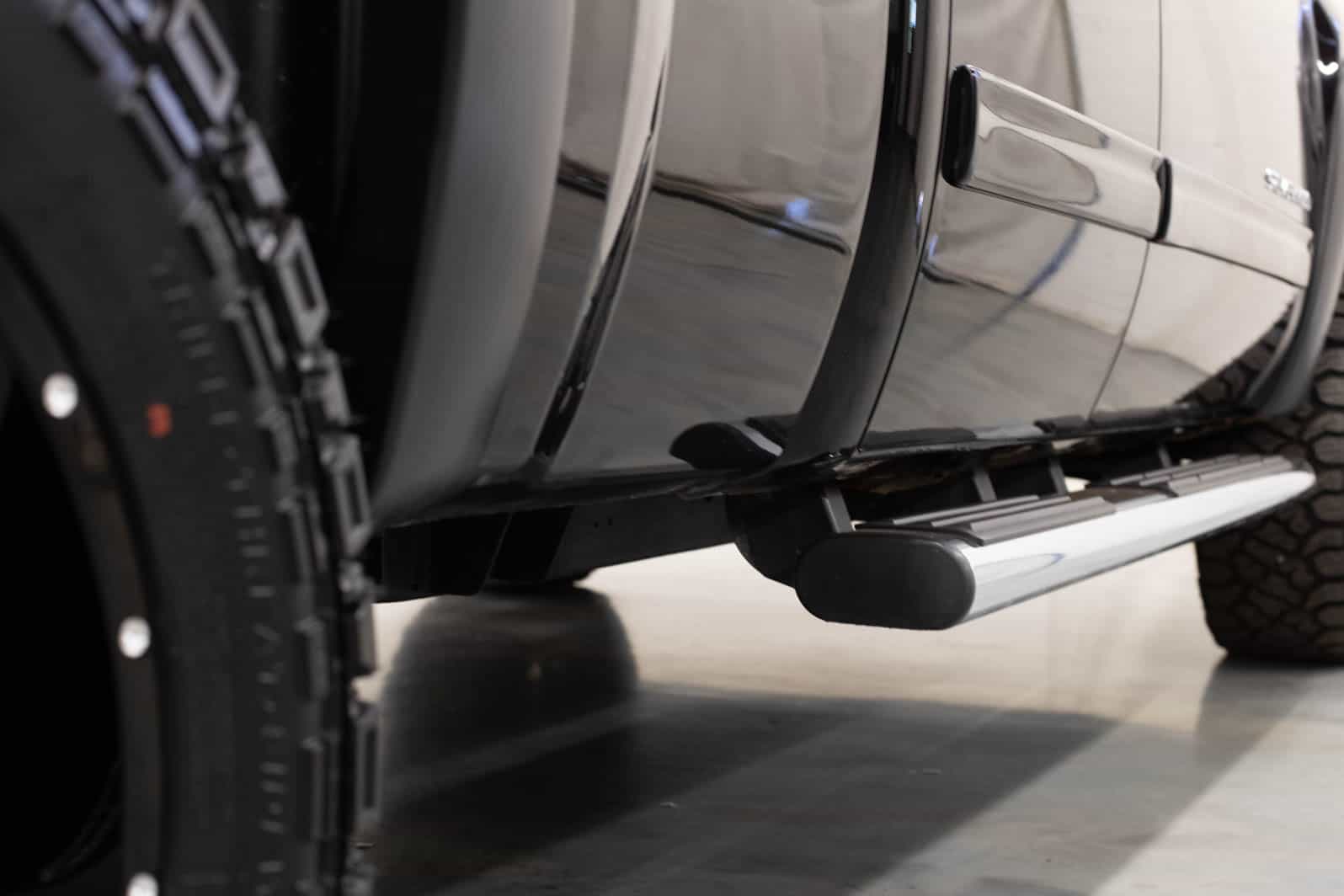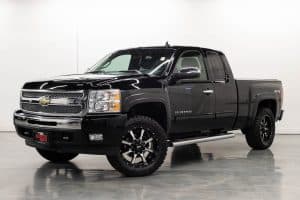 Customer Service and High-Quality Vehicles –

the Best of Both Worlds
It's not just our custom work that sets us apart at Ultimate Rides. In all our time in business, we've worked hard to establish genuine relationships with our customers. We believe that the best way to run is a business is by doing right by our patrons. We want to be the destination for you to find your perfect ride. The only way to do that is to be completely straightforward and up-front with you.
We know that the auto industry doesn't have the best reputation for customer service. That only makes us work harder to please you. If there's a specific vehicle you want but can't find, we'll track it down. If you need us to pick you up from the airport so you can take a look at one of our vehicles, just let us know!
On top of that, customers know that they'll only find the best quality vehicles at Ultimate Rides. We're not interested in selling mediocre used vehicles. Instead, we have incredibly high standards to ensure you know exactly what you're buying. You won't find rust on the vehicles at Ultimate Rides, and we inspect our cars, trucks and SUVs to make sure nothing is visibly wrong. If you have any questions about this process, feel free to ask us!
Find Your Next Truck at Ultimate Rides

Today
Does it sound like Ultimate Rides could be the place where you find your next vehicle? We have tons of options ready, each one customizable to your heart's content. Additionally, if there's a vehicle you want but we don't, we'll be happy to track it down for you. You can meet with us in-person and drive home today, or order a vehicle from us over the phone. Whatever works best for you, we can accommodate. Give us a call at 815-634-3900 to speak with a member of the Ultimate Rides team. If you're in the greater Chicago area, you can find us about an hour south of the city at 38 W. Division St., Coal City, IL 60416. We hope to speak with you soon!
---
Two Brothers With a Dream

,

Building The Best Ultimate Rides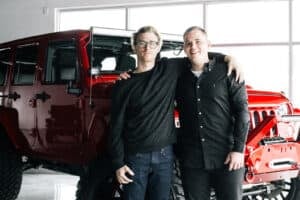 Ultimate Rides consists of two brothers who have been buying and selling custom vehicles for over ten years. Selling lifted trucks by day and writing these awesome reviews by night! They started their Ultimate Rides journey with a third brother Jake, who was a big part of building the business they have today. In 2016 Jake passed away and losing their brother was the hardest thing they ever had to deal with. Even though they had a tragic loss they plan to continue to set a new trend for the auto industry, keeping customers number one. Pushing the envelope on the lifted truck market, these guys love researching and learning about everything in the auto industry!
 — Nick and Alex Bulanda, Founders of Ultimate Rides