The Best 2020 F150 Lift Kit (Review & Buying Guide)
How to Pick the Right

2020 F150 Lift Kit
Are you the owner of a 2020 Ford F150 looking to customize your truck? If so, you have definitely come to the right place. We're experts in lifted vehicles, and that's why we're here to help you look for a 2020 F150 lift kit. There are many options available, and you'll find some vast differences in price. As with most automotive parts and accessories, the more you're willing to pay, the higher quality you're likely to receive. However, these things are usually available in tiers. That means that there are good lift kits for $200, and there are good lift kits for $4,000. The $4,000 lift kit is obviously going to offer a lot more, but that's not to say you won't gain anything from the $200 option.
If you've done any looking around, you've probably already seen the vast assortment of lift kits available. It can be easy to get overwhelmed. That's where we come in. We're going to provide you with a list featuring some of our favorite options for a 2020 F150 lift kit. After that, there's a buying guide that will offer some more advice for your shopping experience. Remember that Ultimate Rides is here to help with installation if you're feeling overwhelmed. In the meantime, here are our suggestions for the best lift kit options!
---
1. Superlift K127KG 6″ Suspension Lift Kit w/Shocks (ASIN – B07V5R2BQ4)
Compatibility: 2015-2020 Ford F-150 4WD Gas/Diesel
The best 2020 F150 lift kit you can order online is this mighty expensive option from Superlift. It's a suspension lift kit that raises up your truck by a massive six inches. It includes adjustable KING coilovers and reservoir shocks, as well as all the hardware you'll need for installation. If you've never installed or altered truck installation before, we wouldn't recommend starting with this project. It can be quite intensive, taking up to 8 hours or more if you're unexperienced. If you want the best, and you're not afraid to pay for it, we recommend having a trusted mechanic install this suspension lift kit on your 2020 F150.
Superlift K127KG Suspension Lift Kit w/Shocks 6 in. Lift w/King Front Coilovers And King Reservoir Rear Shocks Suspension Lift Kit w/Shocks
---
2. ReadyLift 69-2300 3.5" Front 2″ Rear
SST Lift Kit (ASIN – B01KBPX5P0)
Compatibility: 2014-2021 Ford F150 2WD/4WD (1- and 2-piece driveshaft)
Next up, we have a much more affordable option that still offer some serious quality for your truck. This 2020 F150 lift kit comes from ReadyLify, and it'll raise your suspension up by 3.5 inches in the front and 2 inches in the rear. This is great if you are looking to compensate for sagging front suspension, or you like the look of having a raised front end. Either way, you'll find true quality for a great price with this kit. Once again, installation might be a little intense for newcomers. However, once you've got this kit installed, we're sure you'll have a great experience. It even includes a limited lifetime warranty if you need more reassurance!
ReadyLift 69-2300 3.5" SST Lift Kit (1 Piece Drive Shaft For F150 Ford)
---
3. Air Lift 57268 LoadLifter 5000 Air Spring Kit (ASIN – B00T9H3UES)
Compatibility: 2014-2020 Ford F150 2WD
This next lift kit comes from Air Lift, and it's a great choice that's available for well under $500. This kit is specifically built to help accommodate for transporting heavier loads of cargo. It'll increase your truck's load capacity by up to 5,000 lbs., allowing you to haul a whole lot of cargo. Installation should be possible for most at-home mechanics with the right equipment. However, if you're unsure, we recommend checking out some tutorial videos before buying to make sure it's something you can accomplish. Otherwise, you're likely going to want professional assistance. Nonetheless, we're confident this lift kit will serve you and your truck well.
Air Lift 57268 LoadLifter 5000 Air Spring Kit
---
4. Skyjacker F1430PM 3″ Upper A-Arm Lift Kit (ASIN – B08MWPJMY7)
Compatibility: 2014-2020 Ford F150 2WD/4WD
Next up, we've got a kit from Skyjacker that goes up again in price a bit. If you have the room in your budget, though, you'll find a commendable lift kit here. It will raise your truck's suspension up by three inches, and features intelligent design to optimize performance for your ride. It's definitely not the cheapest or most expensive option out there, but we're confident it'll suit your needs. Get in touch with a professional if you're concerned about installation, because you don't want to run into any issues later on down the line. However, with quality installation, you should find that this lift kit is an excellent option for your F150.
Skyjacker F1430pm – 3″ Uca Front And Rear Suspension Lift Kit
---
5. Tuff Country 23035KN 3″ Front 2″ Rear Leveling Lift Kit (ASIN – B01GFLLJV6)
Compatibility: 2014-2020 Ford F150 2WD/4WD
Based on their name alone, it might seem like Tuff Country is just a ripoff of Rough Country accessories and parts. However, they've earned a reputation for quality products, and this is one of them. This leveling lift kit can help fix slightly uneven suspension in your F150, as well as allow you to install a large set of tires. Whether you're looking for off-road performance increases, or you just want to upgrade your truck's look, this lift kit is a fantastic option to choose. Installation is once again dependent on your own experience and tool loadout. We recommend doing some research before ordering to see if you need professional installation done.
---
6. Supreme Suspensions 2.5″ Front 1.5″ Rear Strut Spacers and Block Lift Kit (ASIN – B00V5J6JU0)
Compatibility: 2004-2020 Ford F150 4WD
Lastly, we want to share another very affordable lift kit with you. This time, it's from manufacturer Supreme Suspensions, who is definitely one of our favorite budget options. With this kit, you'll get 2.5 inches of lift in the front with 1.5 inches in the rear. Installation is probably the easiest here out of all the options we recommended, but we'd still say you should check out some tutorials before trying on your own. It can vary between 2WD and 4WD models as well, so make sure you pay attention to the finer details. However, we feel strongly that this is an awesome lift kit for the price, so feel free picking this one up today.
Supreme Suspensions – Full Lift Kit for 2004-2020 Ford F-150 2.5″ Front Aircraft Billet Strut Spacers + 1.5″ Rear Lift Steel Blocks + U-Bolts (Black)
---
2020 F150 Lift Kit

Buying Guide
We hope you were able to find a lift kit that suits your needs! If not, there are still plenty more options out there. It's just a matter of finding the right kit. The most important thing to pay attention to is compatibility. Make sure you're buying a lift kit that will fit on your truck, paying special attention to model year, and 2WD/4WD configuration. It's also important to choose a lift kit that you are confident you can install, or plan on having a professional install for you. Also remember that it's important to get a wheel alignment whenever you install a lift kit on a vehicle. This can cause major safety issues down the line, so be sure to get it taken care of early.
The rest is all up to you! If you need a leveling lift kit that provides a higher lift for your front end, make sure to look for that instead of a standard option. If you have any other questions about lift kits or installation, feel free to give Ultimate Rides a call today!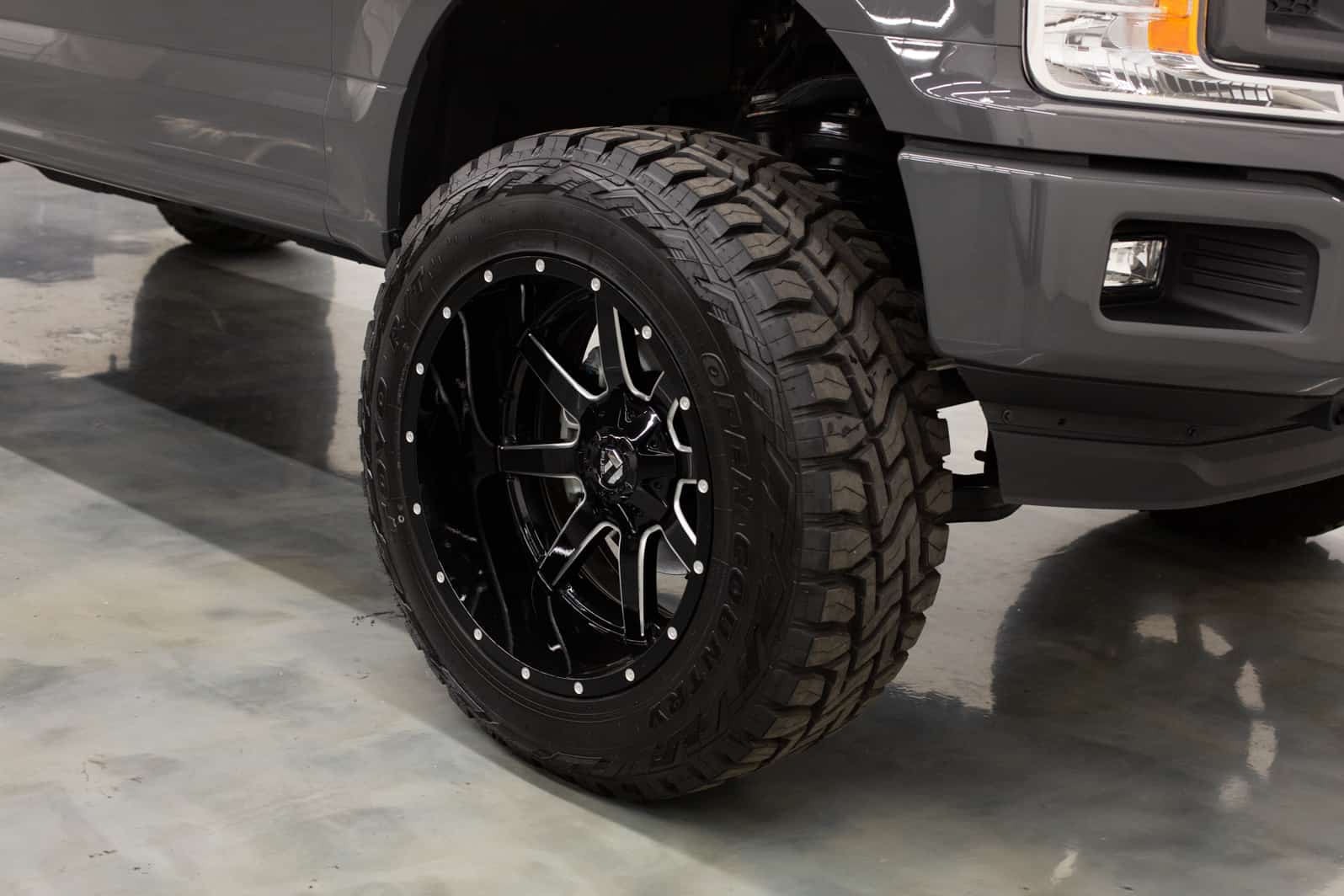 Visit Ultimate Rides for

Installation
Here at Ultimate Rides, we specialize in lifted vehicles. We sell them, but more importantly for you we also have a shop on-site that works on them. Our team is the best around, and our prices are incredibly fair and transparent. We can get a lift kit installed on your 2020 F150, as well as additional upgrades like lift kits, performance chips and more. If you'd like to learn all of the services available at Ultimate Rides, we encourage you to reach out to our office.
On top of that, we also provide repair, maintenance and detailing services. If you want to get your truck spruced up and looking fantastic, you already know where to turn. While you bring your truck in for a 2020 F150 lift kit installation, why not get it cleaned up? Once again our prices are fair and make sense, and we're always happy to explain them.
If you have any questions for us at Ultimate Rides, or you'd like to make an appointment for your vehicle, you can get in touch with us at 815-634-3900. If you're in the area and want to stop by our office, or you're bringing your vehicle in for an appointment, you'll find Ultimate Rides at 38 W. Division St., Coal City, IL 60416.
---
Two Brothers With a Dream

,

Building The Best Ultimate Rides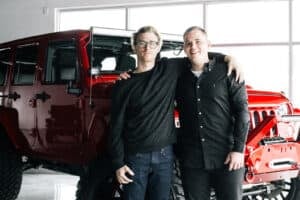 Ultimate Rides consists of two brothers who have been buying and selling custom vehicles for over ten years. Selling lifted trucks by day and writing these awesome reviews by night! They started their Ultimate Rides journey with a third brother Jake, who was a big part of building the business they have today. In 2016 Jake passed away and losing their brother was the hardest thing they ever had to deal with. Even though they had a tragic loss they plan to continue to set a new trend for the auto industry, keeping customers number one. Pushing the envelope on the lifted truck market, these guys love researching and learning about everything in the auto industry!
 — Nick and Alex Bulanda, Founders of Ultimate Rides