Where to Buy Lifted Trucks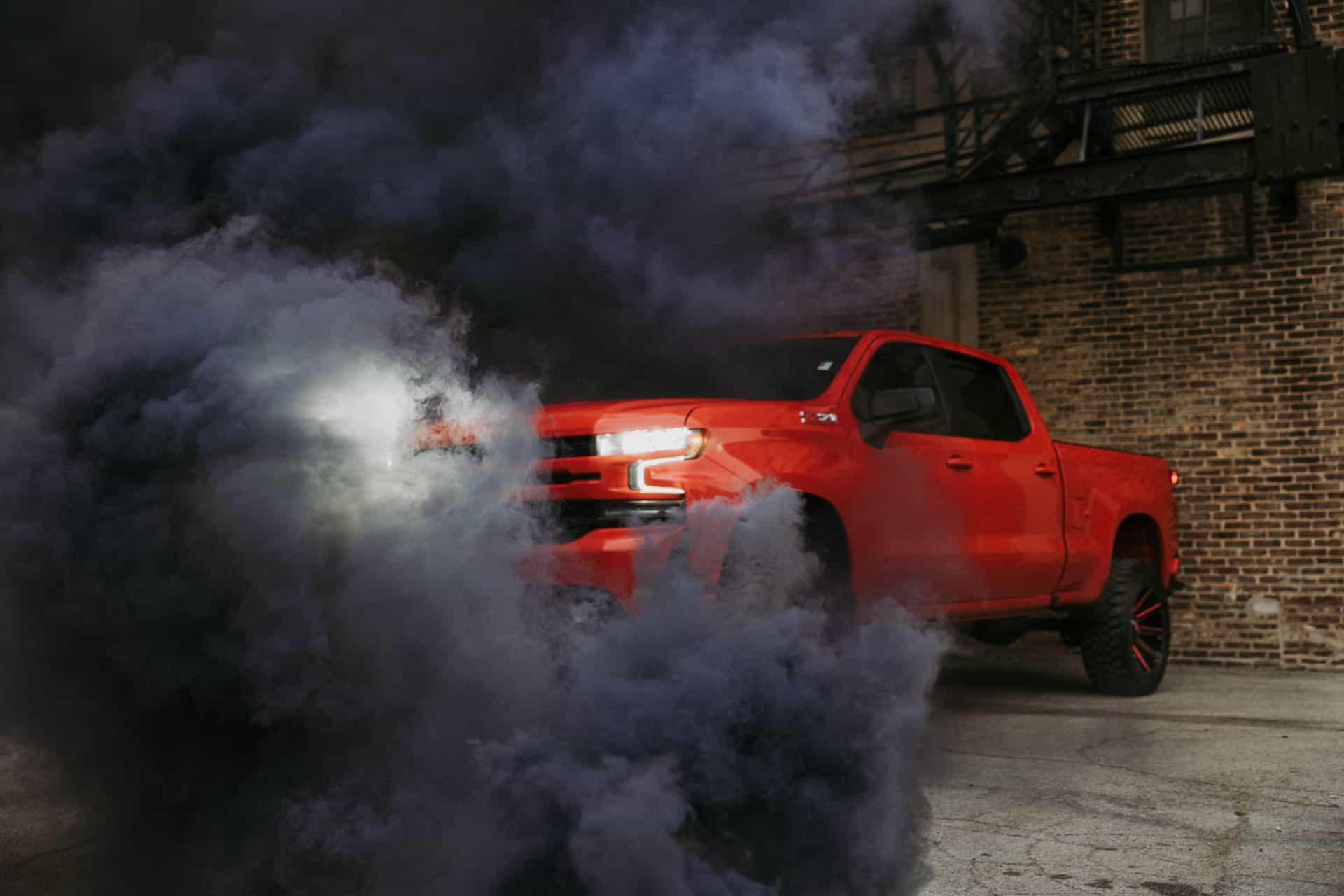 Wondering Where to Buy Lifted Trucks?
Ultimate Rides is Here
Over the past several years, the popularity of lifted trucks has continued to rise at a rapid pace. In the past, depending on where you live, it may not have been easy to find a reliable lifted truck. That all has changed. Here at Ultimate Rides, we ship out our customer vehicles to drivers all over the United States, and even beyond. On top of that, we offer the highest quality vehicles available, each one hand-picked by our team and inspected to ensure they meet our standards. Take a look at our rust-free inventory and contact us if you like what you see.
In the meantime, you can find out plenty more about Ultimate Rides here in today's guide. If you haven't found out where to buy lifted trucks, this info should be able to convince you that we're worthy of your patronage. We'll tell you about the simplicity of our shipping process, and the extreme degree to which you can customize your next vehicle with us. You'll learn about where we source our inventory from, and even find out other ways we may be able to help if you happen to live in our area. Check it out, and make sure to get in touch with our office to learn more or find your next vehicle today.
Reliable Shipping Available Across the
United States
The main reason why customers across the United States can access our vehicles is through delivery. While it may be just a little bit intimidating to buy a vehicle without seeing it in-person, we'll do everything you need to feel assured buying it. Start by looking over our inventory, and then contact our office. We'll be able to provide more details on each vehicle you see, and can even get you more detailed photos if you need them.
Once you decide which vehicle you'd like to buy, our financing team will be there to set you up with a deal that works for you. You'll have a chance to customize the vehicle in our lift center before we send it out (more on that down below). Additionally, you can decide if you would rather pay for shipping now, or include the cost in your financing deal. This aspect makes our shipping more affordable to many drivers. Take some time to think about it, and then give the Ultimate Rides office a call. From the time your truck is ready, it'll be a week or less before it arrives to your home.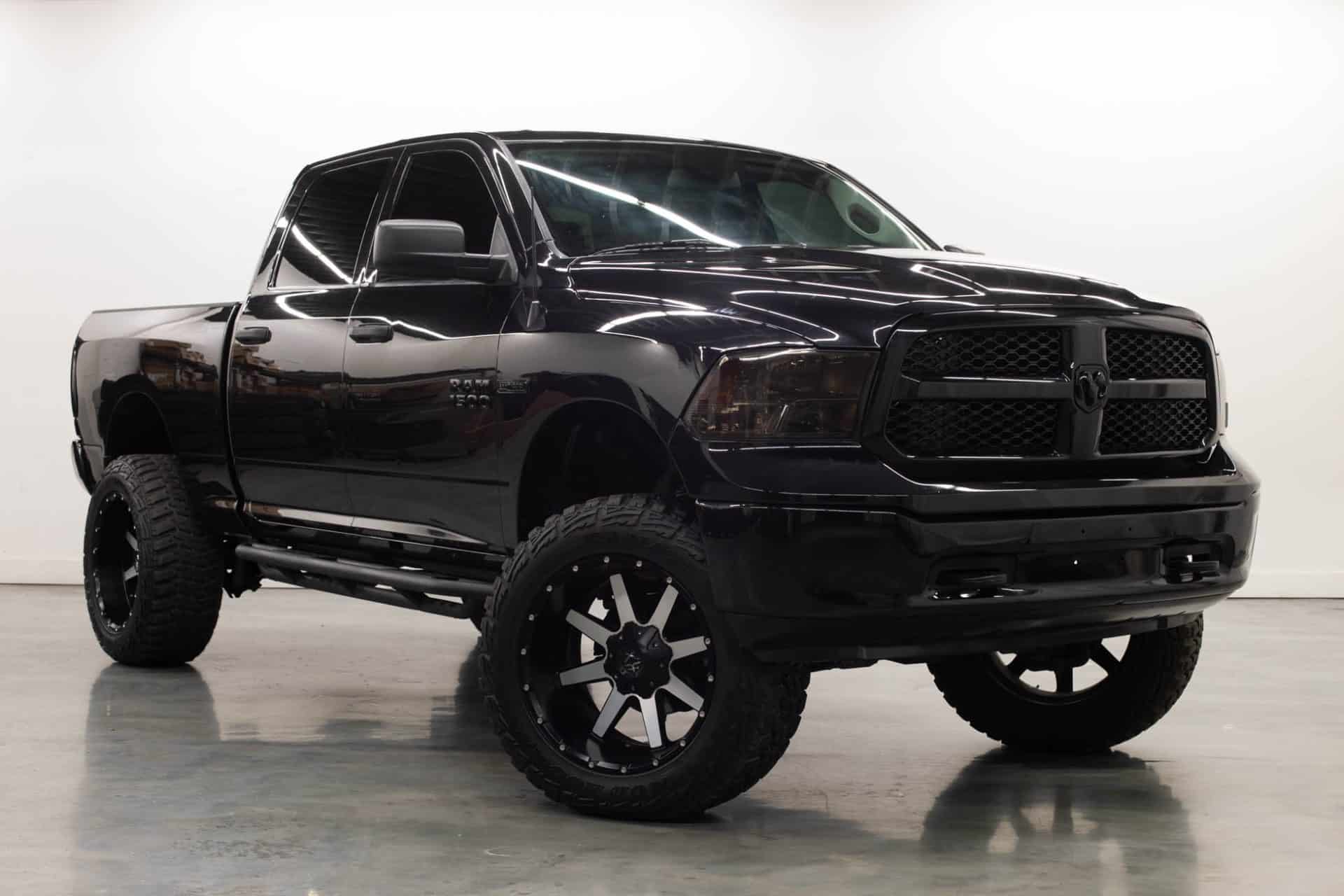 Customize Any Truck in the Ultimate Rides
Lift Center
Another huge benefit of shopping at Ultimate Rides is not only having access to our custom inventory, but also being able to add on anything or make any modifications you'd like. All of the custom work you see on our trucks is done in-house by our expert team of technicians. They're skills are available to you as well! Just let us know you're interested and someone from our team will be able to discuss options with you.
Though lift kits are one of our main specialties, it's far from the only thing we offer. You can add on running boards, new wheels and tires, a custom interior, LED lighting upgrades, and countless more options to any vehicle. Reach out and we'll be happy to offer up even more suggestions for you to consider. Customers will, just like with shipping, be able to decide how they want to pay for these upgrades. You can cover the cost separately now, or include the sum in your overall financing deal, making it easier to pay off over time.
Our custom lift center is open to the public as well. If you're around the greater Chicago area, make an appointment to bring your vehicle to us. All the same upgrades ready for our truck customers are here for you as well.
Customer Service with an
Emphasis on the Customer
The auto sales industry doesn't have a great reputation for customer service. Ultimate Rides is here to change that. We believe we can benefit everyone by putting the customer's priorities first. Ultimate Rides is where to buy lifted trucks without having to worry about shady sales people or unfair deals. As a business, our main goal is to help you find or build whatever vehicle you're looking for. That means we won't try to push any unwanted or low-quality vehicles on you. Instead, our team will work with you to find the right truck.
It starts from the moment you call us, or come through our office doors. We treat every customer like a VIP, going above and beyond to make sure you're happy with your next vehicle. We will even track down a specific make and model for you if there's something you're looking for. Take a look at our customer reviews online and you'll see that we mean every word we say. Positive word of mouth is just one of the ways we can grow, but it truly is important to us. Get in touch with us to start the process of buying your next truck soon.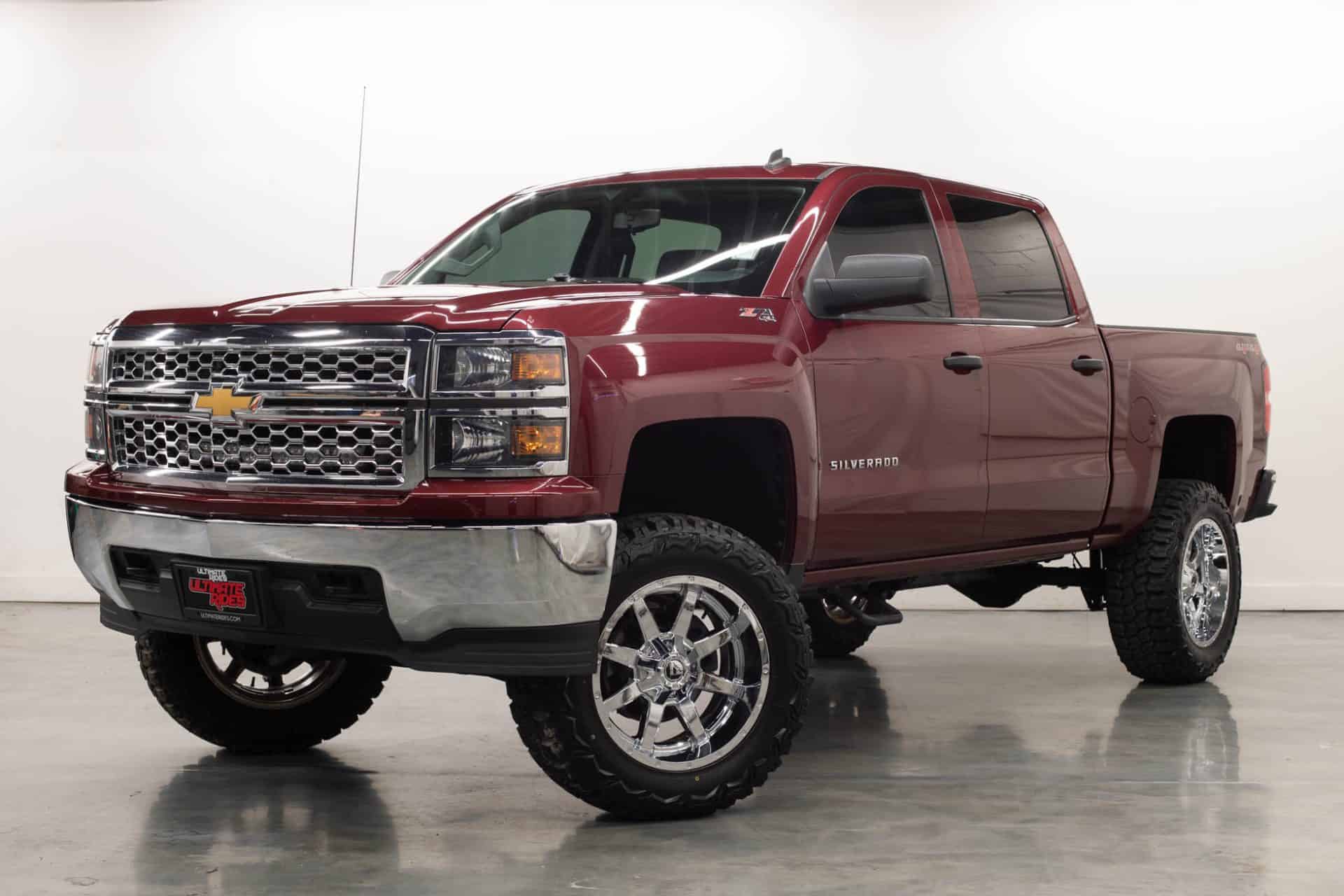 Rust-Free Trucks
Ready for You Today
The trucks here at Ultimate Rides aren't like any old used models you'd find at your local dealership. In addition to lift kits and other modifications, you'll also find that our vehicles are free from rust, and in great shape. We make a point to only bring in the highest quality models. This is so our customers know exactly what they're getting.
We begin by sending our buyers out to the warmer areas of the country, where it's easier to maintain vehicles. They pick out the options that are right for our inventory, and we get them back into our shop for inspection. As long as each one meets our standards, we outfit it with upgrades and put it in our inventory. Ultimate Rides is where to buy lifted trucks if quality is a major priority for you, just like it is for us.
The vehicles you find at Ultimate Rides may be priced somewhat higher than you'd see in your hometown dealership. However, that's because when you shop with us, you're getting the best of the best. Check out our options and let us know if you see something you love.
Maintenance, Detailing and Repairs
near Chicago
These days, it's not always easy finding a team of auto mechanics that you can fully trust. If you live close enough to the Chicago area, we urge you to consider Ultimate Rides. Our ASE-certified technicians are highly-skilled, and we will have no problems working with custom vehicles unlike many other mechanics. Our prices are fair, and we work hard to get the job done in a timely fashion. You can count on Ultimate Rides to take care of jobs both big and small. That means everyday routines like an oil change along with major repairs on the engine or transmission.
In addition to repairs, our service center offers both maintenance and detailing for you to consider. Want to get your old truck looking brand new again? Bring it to us! If any of this sounds interesting to you, don't hesitate to reach out to our office over the phone. We'll be happy to get you set up with a vehicle that you can fall in love with again.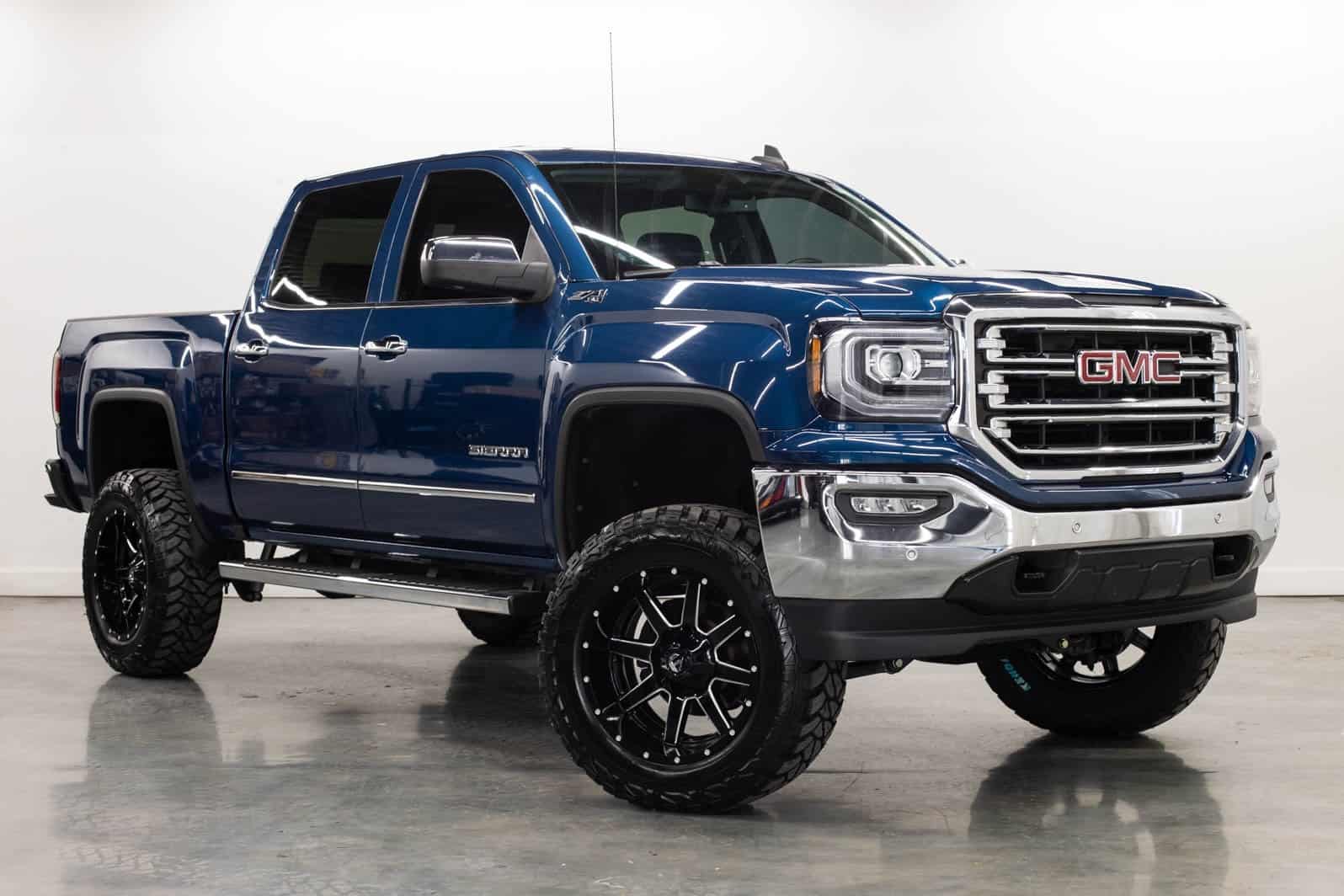 Choose Ultimate Rides for Your Next
Custom Truck
It's not always easy finding out where to buy lifted trucks. Hopefully by now you realize Ultimate Rides is the place to go, no matter where you live. We'll be able to provide you with an amazing custom vehicle in a short time, complete with affordable delivery and more. If you are around Chicago, we encourage you to come visit our office during business hours at 38 W. Division St., Coal City, IL 60416. That's about an hour south of the city. If you'd prefer to contact us over the phone, reach us at 815-634-3900. We'll be happy to speak with you today!
---
Two Brothers With a Dream

,

Building The Best Ultimate Rides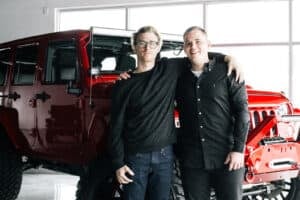 Ultimate Rides consists of two brothers who have been buying and selling custom vehicles for over ten years. Selling lifted trucks by day and writing these awesome reviews by night! They started their Ultimate Rides journey with a third brother Jake, who was a big part of building the business they have today. In 2016 Jake passed away and losing their brother was the hardest thing they ever had to deal with. Even though they had a tragic loss they plan to continue to set a new trend for the auto industry, keeping customers number one. Pushing the envelope on the lifted truck market, these guys love researching and learning about everything in the auto industry!
 — Nick and Alex Bulanda, Founders of Ultimate Rides