Best Old Trucks to Buy Used
For the Best Old Trucks to Buy, We Suggest the
Chevy Silverado
When it comes to buying a used truck, there are quite a few things you need to look out for. First and foremost, you need to find a truck that's going to last. The fact is, most Americans aren't easily in a position to buy a brand new truck that's up to their quality standards, but the good news is that there are still affordable used trucks available that will suit your needs quite well. In our opinion, the best old trucks to buy used would be the first generation Chevy Silverado. Specifically we think you should try to find a model with the highly recommended  5.3L V8 Vortec 5300 engine. We've written all about the engine here, but what's important to know is that this engine is widely regarded as a standout among the many engines produced by General Motors over the years. The Vortec 5300 is often found modified and still put to use in high-performance vehicles to this very day, and you can find many first gen Silverado trucks still on the road today.
If you take a look around the internet, you'll quickly find out that the engine on these first generation Silverado trucks is highly sought after, but thankfully the vehicles were so popular that they're still fairly common today. Our stock often moves in and out quickly, but if you check our inventory there's a good chance that we have one of the best old trucks to buy right now.
Find the Best Old Trucks to Buy in Great Condition at
Ultimate Rides
By buying from us at Ultimate Rides, you'll be guaranteed quality vehicles at fair prices, in many cases customized in our very own lift center. Over 10 years ago, Ultimate Rides was founded by three brothers who set out to change the way business was done in buying and customizing trucks. Today, that mission is still our foremost goal, and we think we've done a pretty good job of things so far. We're able to maintain the integrity of our inventory by buying our vehicles from different areas of the country that aren't exposed to such harsh elements as the Midwest. Our vehicles are all totally rust free, and have all been well-maintained. That's the kind of product you can expect when you come to visit us.
Beyond the integrity of our vehicles, we think there are plenty of other reasons you'll find buying through us your preferred way to find the best old trucks to buy. Whether you need a first vehicle for your son or daughter, or you're adding to your own personal truck collection, we can make the process smooth and easy for you. At Ultimate Rides, one of our mottos is "Customer service isn't just a department," and we mean it. From beginning to end it's our goal to provide you with exactly what you're looking for, so you don't have to come in prepared for shady sales tactics or fabrications. Our customers are treated with respect and friendliness here, and at the end of the day we know what you're looking for is an awesome new vehicle, so we try to make it as easy for you as possible to get driving off.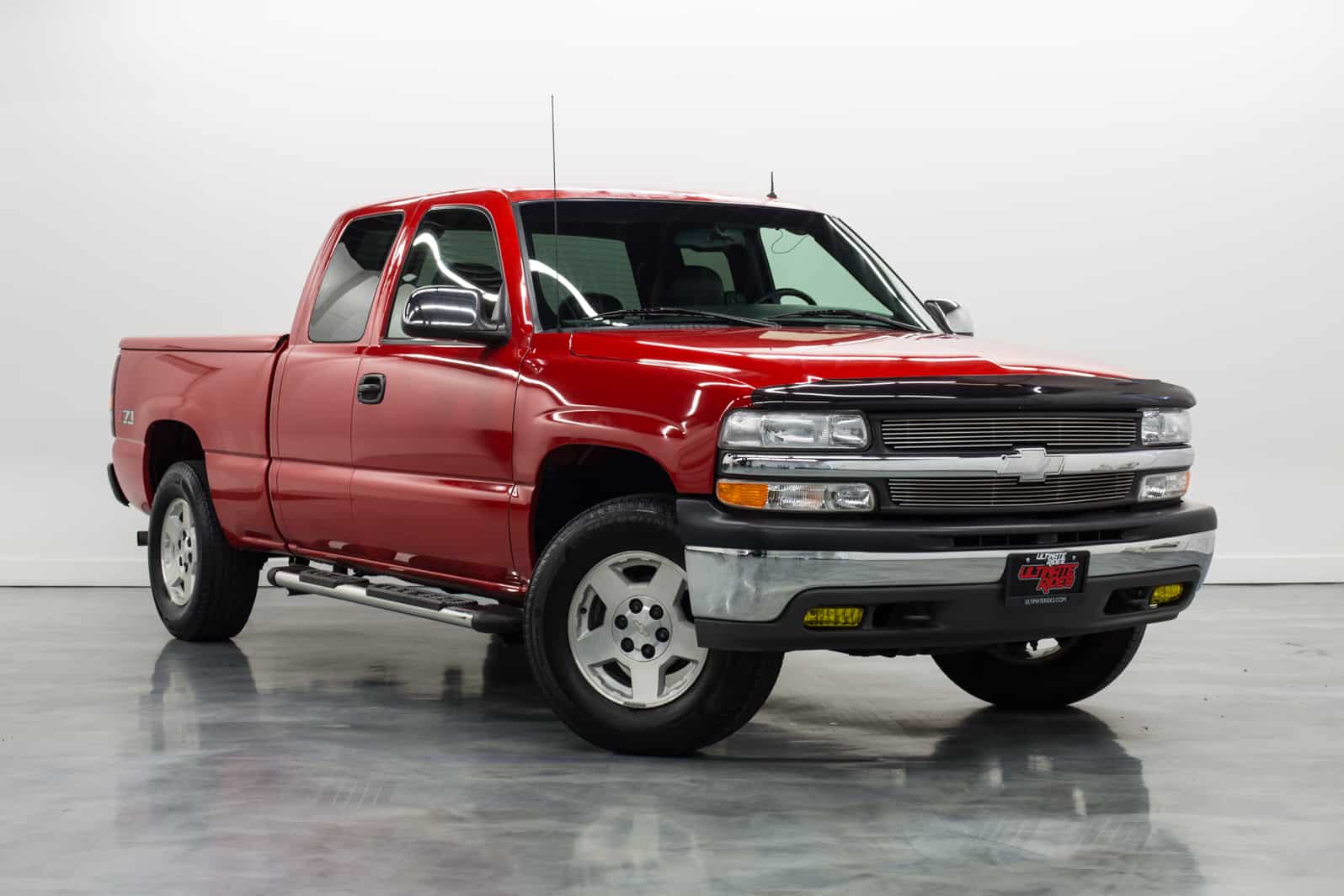 Our Lift Center is
Open and Ready for Business
In 2017, we completed construction of our new lift center, and it's been quite the experience getting to work with all this new equipment. Our service center is fully outfitted with the latest and greatest tools and brand name products that are ready to be installed on your vehicle today. Whether or not you're buying a truck from us, our lift center is available to you. We have a highly experienced team of technicians that are ready to get to work on whatever modifications or repairs you need done today, and we'll do it at an honest price.
One of the biggest reasons for this company's existence is our passion for customizing, lifting and modifying trucks, so you can be sure we've made it a central part of our identity. Many of the trucks in our inventory are lifted, and many also have been outfitted with additions like light bars, custom rims and more. If there's something you can dream up when it comes to your truck, or a truck you have an eye on in our inventory, there's a great chance that we can make it a reality for you. All you need to do is give us a call today and we can start discussing details.
Ultimate Rides is the
People's Truck Dealer
Hopefully by now you know that if you're looking for the best old trucks to buy in good condition, Ultimate Rides is the place to go. One of the other great benefits of buying through us is that we have the ability to work with individuals from around the United States and have our trucks shipped to them, with the cost included as part of the vehicle financing deal. More than half of our customers buy from us this way, and it's due to the unparalleled quality of our inventory and the ease of buying with us this way. If you have any doubts, just give us a call and we can walk you through the whole process, which is completely safe and secure.
If you'd like to give us a call, you can reach us at 815-634-3900. Our address is 38 W. Division St. Coal City, IL 60416. We're open six days a week, so stop in at your earliest convenience to see what you could soon be driving off in.