Best Trucks to Buy Used Today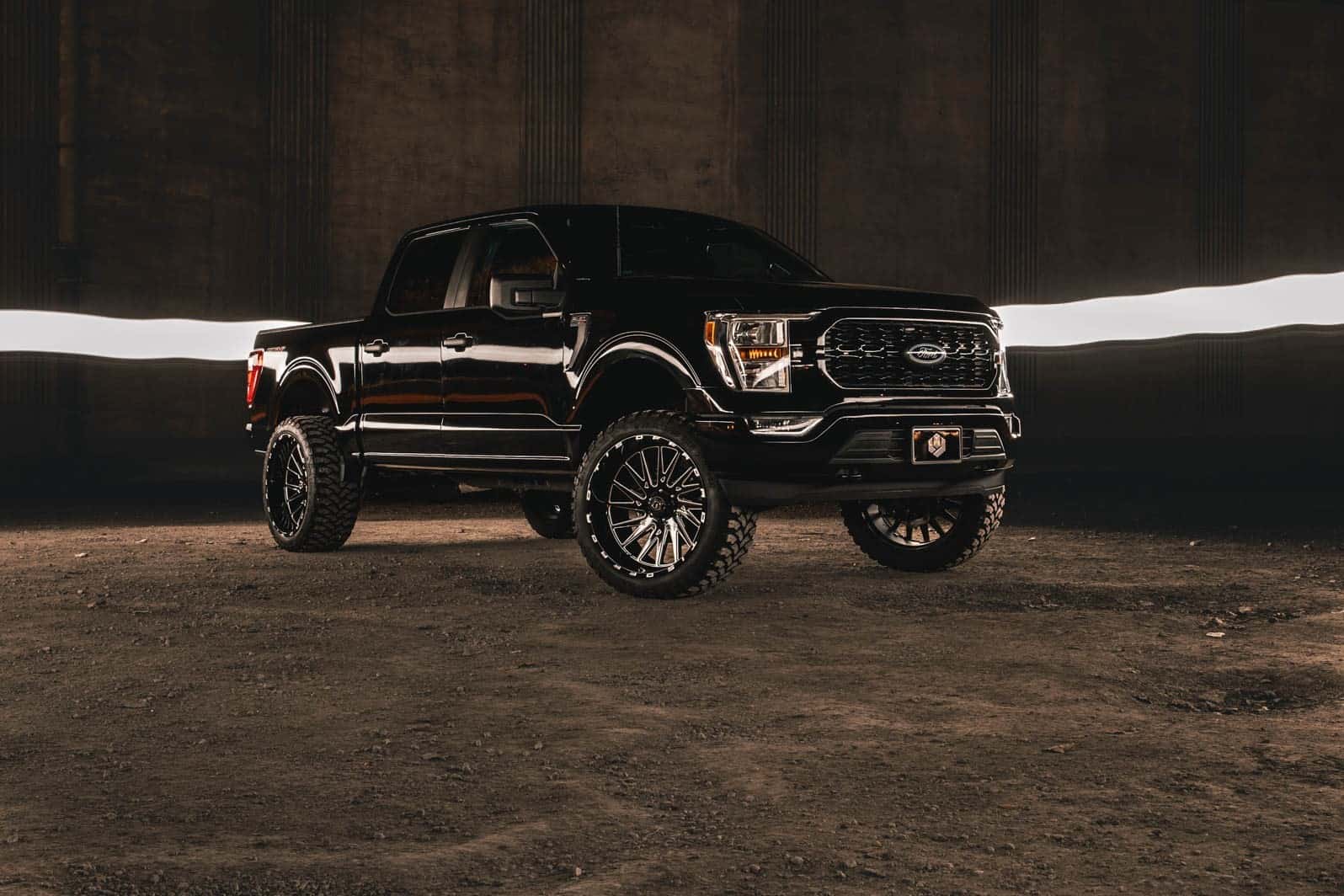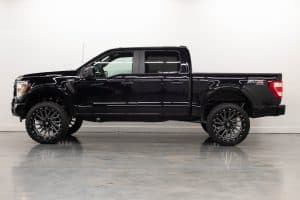 Best Trucks to Buy Used:

An Overview
Are you thinking about buying your next truck soon? If you decide to go with a preowned option, you'll have tons of models and model years available to you. It can be tricky to choose the right vehicle. We recommend doing plenty of research. Here at Ultimate rides, we'd like to help out with that. We're an auto dealer that specializes in custom vehicles, as well as offering delivery across the United States. It's safe to say that we know quite a bit about the used pickup truck landscape.
Take a look through this guide for our recommendations on the best trucks to buy used. We'll tell you more about the process of examining your needs and then we can get into details on some specific trucks. After we go through all of that, keep reading to learn a little bit more about what Ultimate Rides can do for you. If you're in the market for your next vehicle, we're very confident that we can help.
Weighing Your

Budget and

Needs
Before you start looking at vehicles, there are a few things you should make sure to get straight. It's important to really examine your situation to decide what kind of truck you need. Are you going to be using it to haul heavy items for work? Do you like to spend time off road on the weekends? Will you be using the truck simply to get to and from your job? Additionally, you'll want to think about your maximum budget. This probably goes without saying, but in almost every scenario the more money you can afford the higher quality truck you'll find. It's up to you to decide what kind of truck you want to buy and how much you can afford to spend on it. Once you are fully set on these things, you're ready to start deciding on a model.
Ultimate Rides Can Find or Build

Any Vehicle for You
If you know you want the best trucks to buy used, Ultimate Rides is your destination. We'll provide more details at the end of this guide, but for now we just want to let you know that we have the ability to track down or build any of these trucks, or whatever else you're looking for. We have an expert team who's ready to get to know. You just have to let us know what you're looking for. Check out this guide for our picks on the best used pickup trucks to look for. Then feel free to contact us if you're ready to learn more about what we can do for you.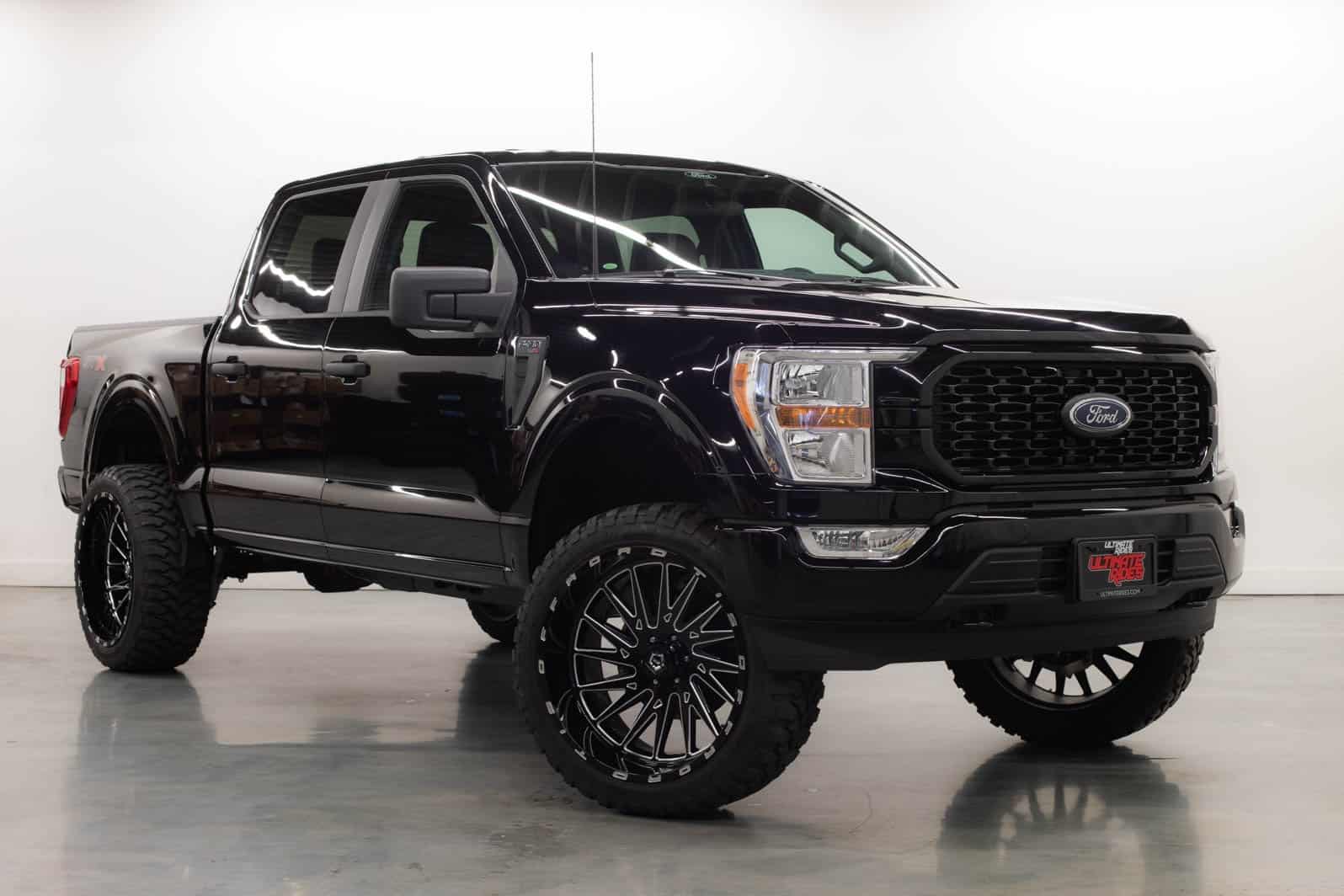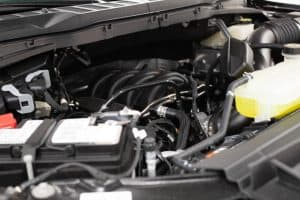 Best Trucks to Buy Used:

Ford F150
If there is one truck that stands head and shoulders above the rest, it has to be the Ford F150. This vehicle has long been the most popular choice for American drivers, and it's no secret as to why. The Ford F150 offers an excellent level of power for a light duty truck. While reliability can vary depending on the model year, as long as you continue to take care of the vehicle it should run great for you.
One of the best things about the F150 is that you'll have a wide variety of engine options. No matter what you're looking to do with your truck, there's a very good chance there's an F150 model that can handle it. You can also consider looking into the F250 and F350 for heavy duty alternatives (more on those soon).
We recommend this truck to anyone who can find it in great shape. Newer model years are obviously better, but that's more of a question of budget than anything else. Plus if you're able to find an older model that has been well taken care of, that will serve you well too.
Ford F250 and F350 Details
The F250 and F350 are the heavy duty variations of the F150. If you need a work truck that can take care of tough jobs, look no further. Just make sure to do plenty of research on the vehicle before you buy. You'll only want to get one of these pickups if the owner has done a good job of taking care of it over the years. Otherwise, we encourage you to keep on looking. These are some of the best trucks to buy used, but only when you're confident in their condition.
Ford F150 Maintenance and Care Tips
While maintenance is important for any truck, it is especially true for the F150. If you want this vehicle to keep running for a long time to come, you've got to stay up to date on its maintenance. That means regular oil checks and tune-ups, as well as keeping the vehicle clean and the other fluids filled. If you opt for custom modifications, they may also require some added maintenance. Suspension lifts should be looked at every so often to be re-torqued for example. If you have any questions about the best care for your Ford F150, don't be afraid to get in touch with Ultimate Rides.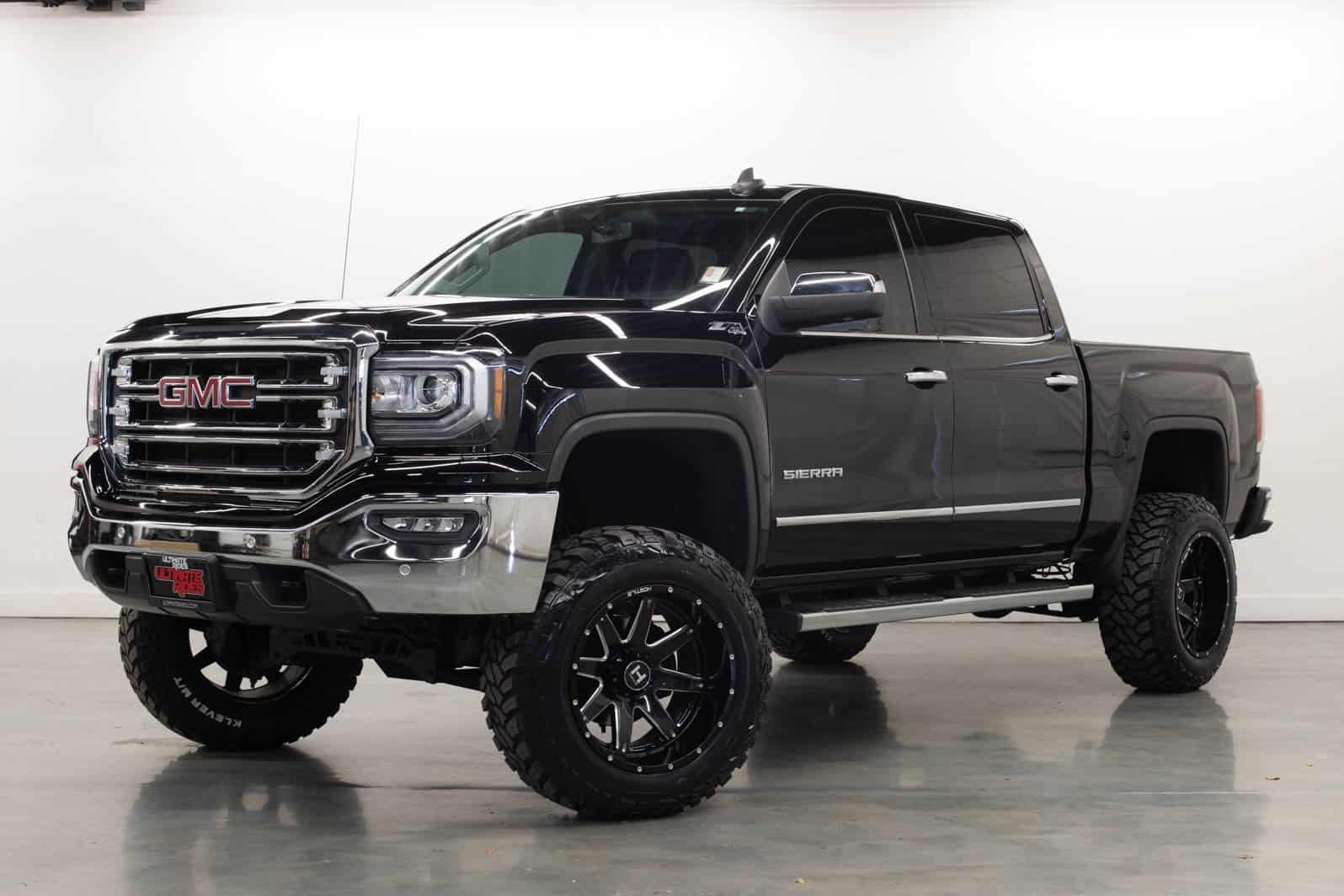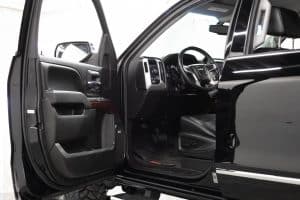 Chevy Silverado and GMC Sierra

Pickup Trucks
Two other trucks that are good used options are the GMC Sierra and the Chevy Silverado. GMC and Chevrolet are both under the same corporate umbrella, and these two vehicles share many similarities. However, it's important to note the differences as well. The GMC Sierra can often be found with a more powerful engine configuration, though this will almost certainly cost you more. The Sierra also tends to have more of an emphasis on interior comfort and convenience compared to the Silverado, but this fully depends on the trim level and model year you choose.
All of these trucks are available both in light duty and heavy duty variations. It's up to you to pick out the one that's better for your individual situation. Like any good truck, you can almost always rely on them to keep running as long as you take good care of them. While it doesn't quite live up to the reputation of the Ford truck line, we'd say they are comparable to the next set of trucks we'll be talking about, from Ram.
A Look at the Ram

1500, 2500 and 3500
For a while, Ram trucks were behind the Silverado in terms of popularity. This has begun to change in recent years. There's now an argument to be made for the Ram series to be behind only Ford trucks in terms of quality. At this point, we think Ram and Chevy/GMC are about neck and neck. The truck we'd recommend to you first is whichever one offers a better deal and is in better condition. That said, if you keep your eyes peeled, it's often possible to find a great deal on a Ram truck. You may have to spend extra to ensure you're getting a top quality vehicle, but you should find that it's well worth it. These trucks will last a long time when you keep them in good shape.
Choosing between the 1500, 2500 and 3500 all depends upon your individual needs. They offer the differences that you'd expect between light duty and heavy duty models. Additionally you'll have quite a range of choices when it comes to trim levels, with each option offering a different assortment of features. You'll have your work cut out for you with research, but just know that Ram trucks are certainly not a bad option.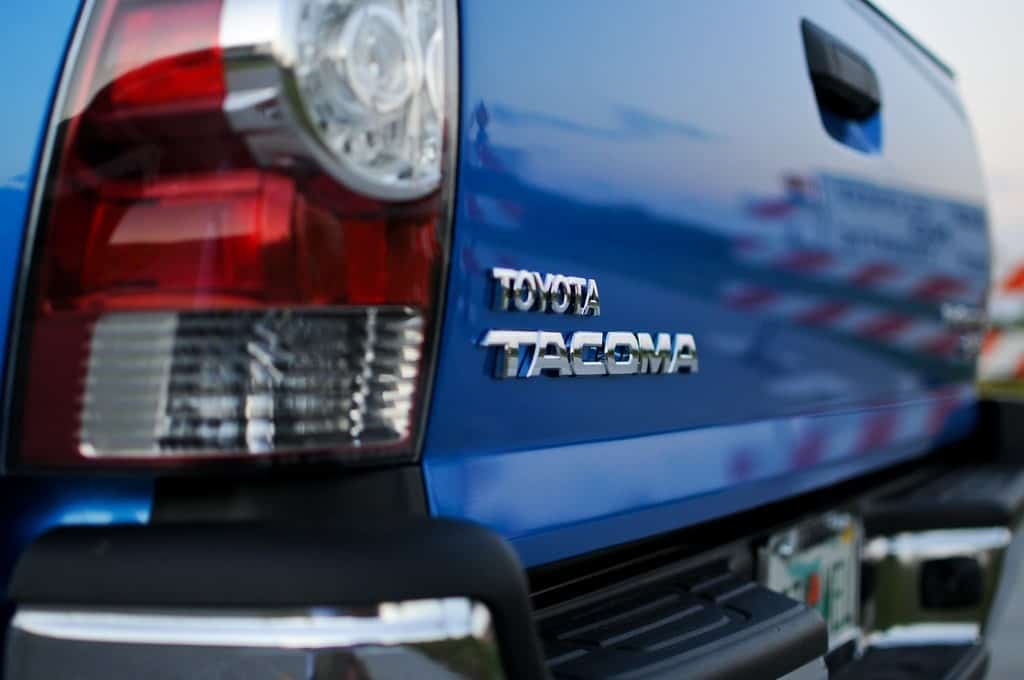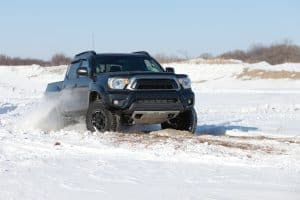 Check Out the

Toyota Tacoma
Are you looking for a more compact pickup truck? The Toyota Tacoma is a great model to consider. They may not be as easy to find as the other trucks on our list, but they'll be worth it when you do track one down. Toyota models have a reputation for running for ages, and they offer great features. At Ultimate Rides, we'll be able to set you up with a Toyota Tacoma that even offers enhanced off road capabilities. Just let us know what you're after and we'll get it done, and that includes a custom Toyota Tacoma ready for shipping.
Ultimate Rides is

Here to Help
Wherever you live, Ultimate Rides can get a custom vehicle to you. We're an auto dealership that is out to change the industry for the better. We believe that buying a vehicle should be just like any other major purchase. You should know exactly what you're getting, when you're getting it, and how much you're paying for it. Our team is here to help you do exactly that. Learn a little bit more about Ultimate Rides and feel free to contact us when you're ready to start shopping.
Dedicated Customer Service and Simple

Vehicle Delivery
We know that the auto sales industry doesn't have a very good reputation for customer service. That is one of the biggest things Ultimate Rides wants to change. Our team pays special attention to each and every customer. Our goal is not to unload our vehicles onto you, but instead to help you find exactly the kind of ride you're looking for. In this guide, we tried to provide our recommendations on the best trucks to buy used. Whether you agree or disagree, we're here to help you start driving the vehicle you've been dreaming of. Get in touch and we'll handle everything over the phone, or you can go ahead and stop by our office.
The majority of our customers order vehicles for delivery. Across the United States, we'll be able to get a vehicle to you within a week from when it's ready. At Ultimate Rides, we believe the drivers everywhere should have access to high quality custom trucks, and we're proud to offer them.
The Ultimate Rides

Lift Center
Our lift center is where the real magic happens. As you can see from our inventory, the vehicles at Ultimate Rides feature a number of custom upgrades. We specialize in suspension lifts, but there's almost no limit to what we can offer. When you buy a vehicle from us, you'll always have the chance to send it to our lift center for more upgrades. Just tell us what you're looking for and our team will start working on it. You can even choose if you'd like to pay for these upgrades now or finance their cost along with your vehicle.
Would you like to learn more about Ultimate Rides, or are you ready to begin? Give us a call at 815-634-3900 and someone will be here to help. You can also stop in and see us at 38 W. Division St., Coal City, IL 60416. That's about one hour south of Chicago! We're excited to hear from you soon.
---
Two Brothers With a Dream

,

Building The Best Ultimate Rides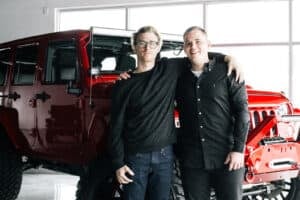 Ultimate Rides consists of two brothers who have been buying and selling custom vehicles for over ten years. Selling lifted trucks by day and writing these awesome reviews by night! They started their Ultimate Rides journey with a third brother Jake, who was a big part of building the business they have today. In 2016 Jake passed away and losing their brother was the hardest thing they ever had to deal with. Even though they had a tragic loss they plan to continue to set a new trend for the auto industry, keeping customers number one. Pushing the envelope on the lifted truck market, these guys love researching and learning about everything in the auto industry!
 — Nick and Alex Bulanda, Founders of Ultimate Rides