Best Used Off Road Vehicles | Ultimate Rides
Choosing Your Next Off-Road Vehicle
There is no denying that off-road driving is almost always an amazing time, whether you're alone or with family or friends. However, that good time could easily but cut short or ruined if you aren't driving the right vehicle. When planning to head off-road, it's incredibly important to think about the right trucks or SUVs to take out there. While there are some trucks that can do a good job, your best option is to look through affordable SUVs if you don't want to break the bank. Here at Ultimate Rides, we know all about the best off-road vehicles, which is why we're compelled to share our recommendations with you. Below we'll go over some of our top choices for Jeep SUVs, as well as models from Toyota, Land Rover, and our tips for the best way to outfit your vehicle for off-road use. Make sure to let us know if you have any questions about your upcoming off-road drive, and feel free to click the button below to see what custom used vehicles we have ready for you today.
Jeep Grand Cherokee and Wrangler SUVs
In our estimation, perhaps the best off-roader to consider among used SUVs is the Jeep Grand Cherokee. It offers plenty of powerful performance capabilities, can be found at a great price, and won't be too difficult to maintain. Because of that, you also shouldn't have a great deal of trouble finding one in good shape. These used SUVs are a blast to drive off-road, especially when outfitted with the right upgrades. Lifting the suspension shouldn't be too difficult, and like other Jeep vehicles, the Grand Cherokee is naturally good at tackling off-road terrain.
Another Jeep model we'd consider is the Wrangler. The two-door Wrangler is a little smaller than most other SUVs, making it easier to navigate and drive through difficult areas. However, no matter which Jeep Wrangler model you choose, you'll find rugged features that make it excellent for off-roading. These SUVs are based on an original design that dates back nearly a century, but the vehicle has been iterated on and upgraded countless times to offer modern features and capabilities. It's no secret that Jeep makes some of the best SUVs to head off road in, and the Wrangler sits near the top of the list.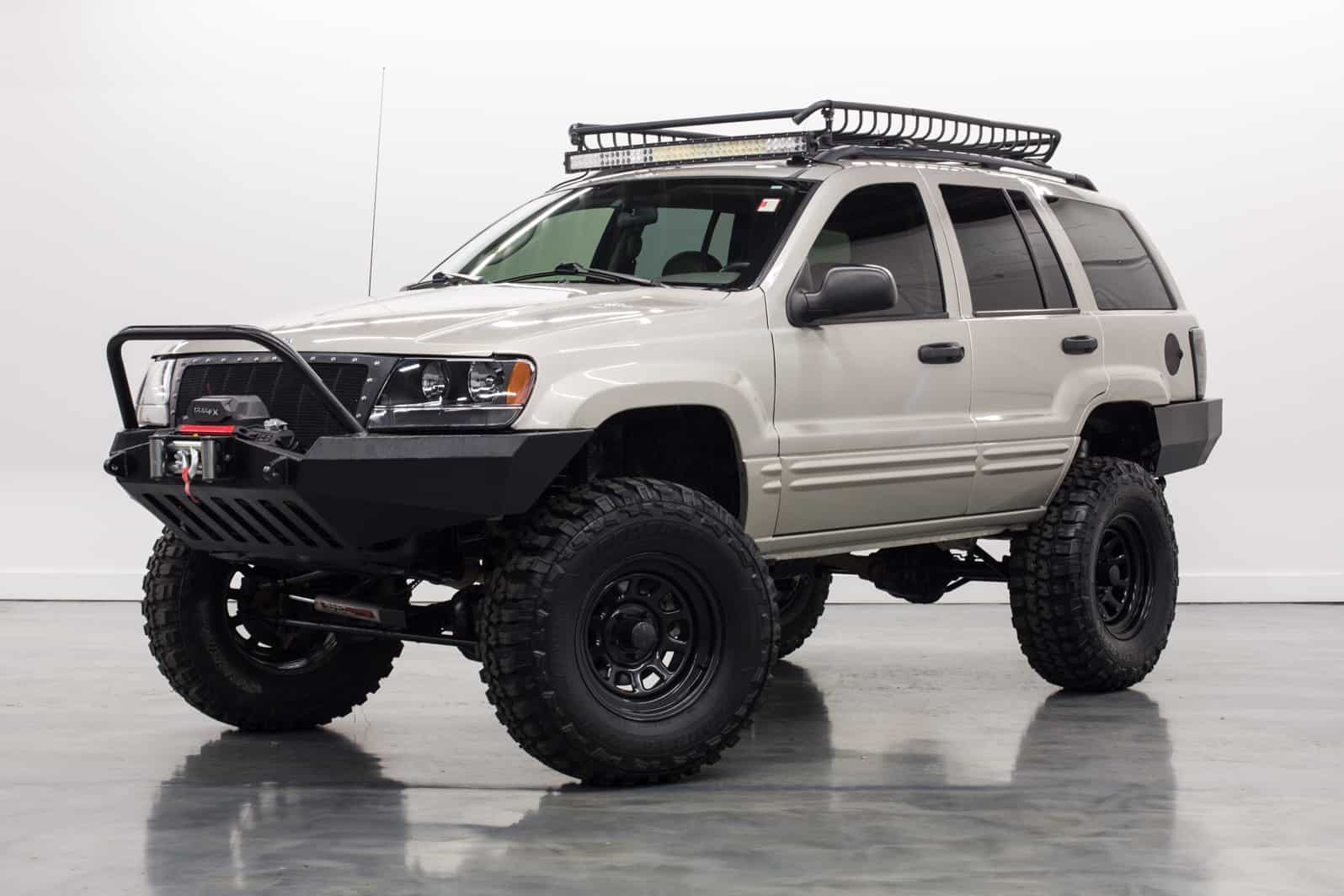 Toyota Land Cruiser
If Jeep vehicles aren't for you, the Toyota Land Cruiser might be the best fit. This SUV has been in production in various forms for over 70 years, and Toyota has had a lot of time to hone in on the best design for this off-road vehicle in that time. There are some models out there that are more oriented for off-road driving, while the more recent models place a greater priority on comfort. If you can get your hands on the 70 Series Land Cruiser from Toyota that features a turbo-diesel engine, you'll be in great shape.
Land Rover Discovery
Another strong vehicle to consider is the Land Rover Discovery. The vehicle is currently in its third generation, and offers an excellent combination of off-road capability and modern features. The second or even first generation can also be very solid picks if you're able to find them in good condition. These SUVs feature powerful engines, and strong maneuverability. The only thing required is an upgrade to suspension to grab the wheel and drive off-road with confidence. Ultimate Rides will be happy to set one up for you, so just let us know!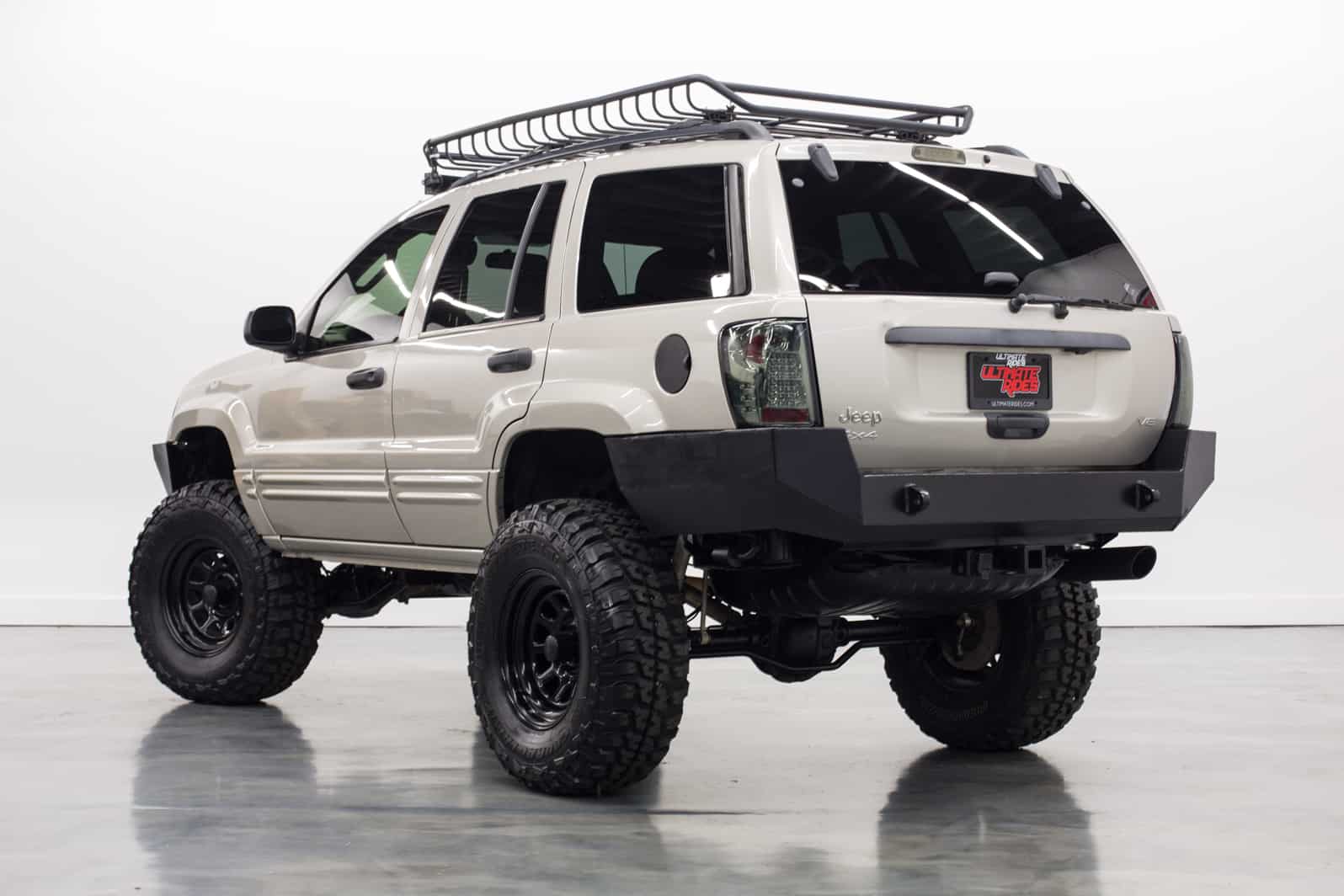 Upgrading Vehicles for Off-Road Use
While all of the vehicle models we recommended are great choices to take off-road, there are some things you'll need to do to get them fully ready. The most important upgrade that we'd encourage for any off-road vehicle is lifted suspension. This can be difficult to install on your own, meaning you'll likely want to find a reliable custom shop to take care of the job for you. Otherwise, you may want to look for a vehicle that already features lifted suspension, though that can raise the price of SUVs by quite a bit. However, if you really intend to buy an off-road vehicle, it's something you'll definitely want to consider. Otherwise, there's a strong chance of your vehicle getting stuck or damaged while out there. In addition to lifted suspension, we would encourage you to install LED lights on the vehicle, especially if you plan on being out at night, as well as a custom wheel and tire set to best tackle what the trail has to offer.
Do any of the vehicles we shared seem like they could be the best fit for your needs? There are plenty of used models out there, and you should be able to find vehicles at all different price levels. If you'd like to keep looking, you'll find plenty of other guides right here on the Ultimate Rides website to assist you in finding the right vehicle. Additionally, you're welcome to give us a call for advice. We build and ship custom trucks and SUVs all over the world, and would be happy to get you set up with a model for off-roading. Reach us over the phone today at 815-634-3900. Those of you in the Chicago area are also welcome to visit us at 38 W. Division St., Coal City, IL 60416. Our team is here ready to help you drive something special.