How Much Does It Cost to Level a Truck? and More Lift Kit Questions Answered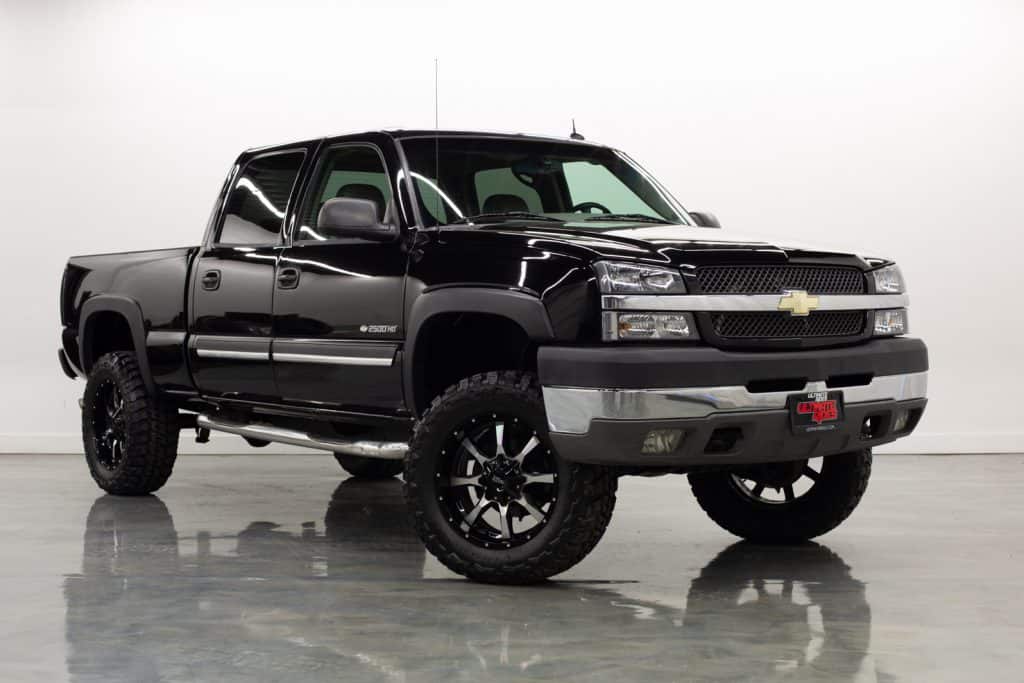 Lift Kit Installation 101
Are you considering lift kit installation for your truck? You're not alone! Over the last several years, this trend has continued to skyrocket in popularity. Here at Ultimate Rides, we've been experts in lift kits for quite a long time, so it's nothing new to us. If you're looking for expert advice in this field, we're an excellent resource to take advantage of.
In today's guide, we'll walk you through some of the basics concerning lift kits. This includes the many different types, such as a full suspension lift kit or a leveling kit. Additionally, we'll get into some of the specifics of installation, such as how much you should expect to shell out. Before we move on, be sure to give Ultimate Rides a call if you have any questions you don't find covered here in today's guide!
Benefits of Driving a Lifted Truck
Lifted vehicles have been around nearly as long as automobiles themselves. However, they were mostly used for military purposes for quite a long time. It wasn't until the 70's and 80's that they began to see use by consumers. It began with truck and SUV enthusiasts making their own modifications at home. Finally, by the time the 90's rolled around, companies began mass-producing after market lift kits for consumers. Even then, the trend didn't really take off beyond hobbyists until more recently.
There are plenty of benefits one will find when driving a lifted truck. You'll be able to outfit your truck with a set of larger tires, which is one of the main reasons people decide to install a lift kit. Additionally, you'll be able to fix uneven suspension using a leveling kit if that's been a problem for you. If you're wondering how much does it cost to level a truck, we'll definitely answer that question in time. Further benefits include a higher vantage point while driving, more clearance when off-road and an aggressive new look that will turn heads.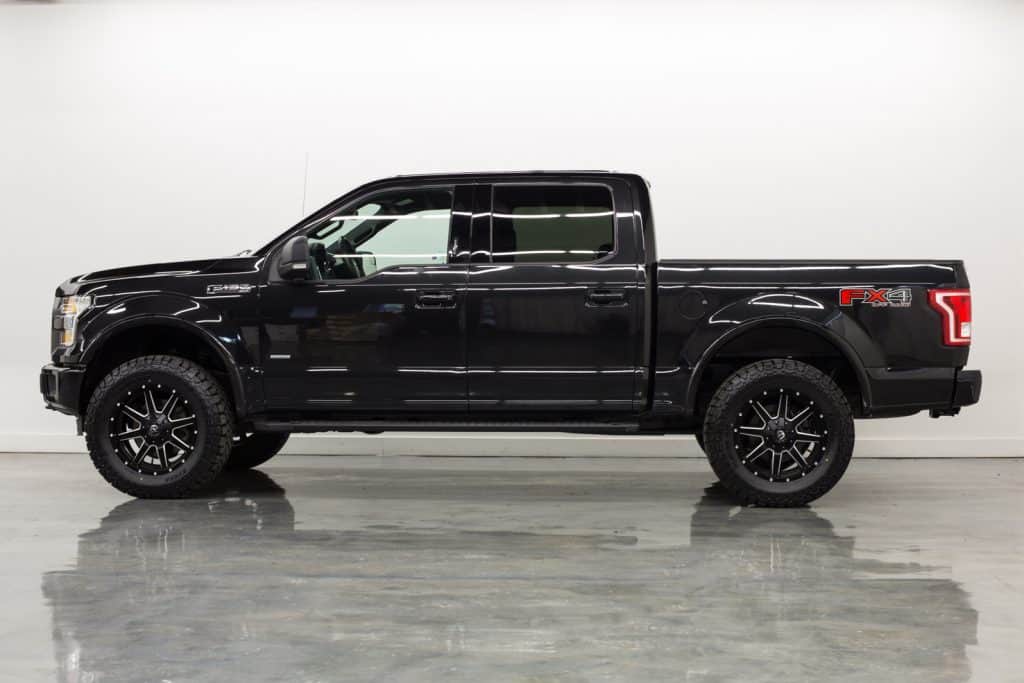 Types of Lift Kits Available Today
There is a wide variety available out there when it comes to lift kits. They range greatly in price, as well as function. On the cheaper end of the spectrum, you'll find easy-to-install aftermarket products like torsion key adjustments, blocks and coil springs to lift up the body of the truck. Additionally, there are leveling lift kits, which only raise one end instead of both. If you have the room in your budget, you may want to opt for one of the more expensive full suspension lift kits. Instead of merely raising the body of your vehicle, these kits will actually alter the suspension. This provides better results than the cheaper options out there.
Another thing to keep in mind when shopping for lift kits is choosing the right one for your truck. It goes beyond just determining which type you want. Each lift kit is made for a specific make, model, model year and configuration. Sometimes a single lift kit will cover a variety of models, but not always. When you're shopping, you just want to double check that you're picking up a kit that will fit on your vehicle. That means you may need to do a little research on your end. However, in most cases, it's quite easy to determine what vehicles a given lift kit will work for.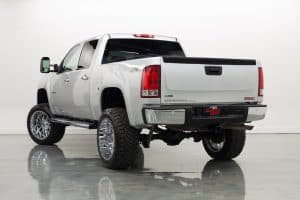 At-Home Installation vs. Professional Installation
The next major consideration to think about is whether you plan on installing this kit on your own. The difficulty of an installation depends on how experienced you are working with vehicles, as well as the specific kit you've chosen. Some cheaper kits won't be too hard to install. Still, they tend to get more intense the higher you go in price. However, with that increased price and difficult installation, you'll be getting an excellent boost in quality.
If you have confidence in your abilities as an at-home mechanic, we think you should do just fine installing one of the cheaper kits on your own. We recommend taking a look at some of the many video tutorials available online. Depending on which kit you've chosen, you may even be able to find a video specific to your kit and vehicle. This can make the process far easier.
However, if you aren't too experienced working on vehicles, we do recommend taking a kit to a professional for installation, especially if you choose a more intensive kit. Here at Ultimate Rides, our team has years and years of experience installing lift kits. We'll make sure to avoid all of the common mistakes that tend to pop up during installation. Many of these mistakes can come back and bite you down the road, but you may not notice you did something wrong right away.
If you'd like to hear more to help you make your decision, we've got a team of customer service experts standing by to help. Let us know your vehicle, and what kind of kit you're looking for. Once we find that out, we should be able to give you some more specific advice.
How Much Does It Cost to Level a Truck?
We get asked all the time how much does it cost to level a truck. Truthfully, it's impossible to give a 'one size fits all' answer. So many factors come into play. Truly it's best to get in touch with one of our team members to explain your individual situation. In general terms, you can usually expect to pay quite a bit less if all you want is a simple leveling kit. In many cases, you should even be easily able to install this kit right at home. However, not all leveling kits are created equal. As with most things relating to vehicles, the more you pay, the better quality you're likely to find.
Some leveling kits are available for a price as low as $100 or sometimes even less. If you have the extra room in your budget, though, it might be worth it for you to spend a little extra to go for something higher quality. You'll feel the improvement when you're out on the road. While the cheaper options certainly get the job done, they may not always
The Ultimate Rides Service Experience
Now that you know how much does it cost to level a truck, you may want to opt for professional installation. If you do, Ultimate Rides is the place to go. We have our very own service center in-house that we use to modify, fix and upgrade vehicles. Many of the vehicles you see for sale in our inventory have been fixed up right here. We've got an expert team of service technicians standing by. They're all ASE certified, and have tons of experience working on lifted cars.
The trouble with going to other mechanics for lift kit installation is that they often aren't as comfortable as we are. It's all too easy to make severe mistakes along the way. These mistakes can have major ramifications for your vehicle down the line. If you're in the Chicago area, or close enough to make the drive, we encourage you to get in touch. We'll be able to provide you with a solid estimate on how much it costs for installation. Plus, you'll rest easy knowing that your truck is in the best hands.
Lift Kit Installation Final Thoughts
Well, now you have been made aware of roughly how much does it cost to level a truck. With all this information, we hope that you're able to come to a decision on your next steps. Do you want to order a leveling kit and install at home, or opt for professional help? As we said, much of the decision should come down to how much you're willing to spend. If you have any additional questions or would like to get a price quote, give Ultimate Rides a call at 815-634-3900. If you're interested in stopping by our office, you can find us at 38 W. Division St., Coal City, IL 60416. Our team is ready and standing by to help you create the truck you've been dreaming of!
---
Two Brothers With a Dream

,

Building The Best Ultimate Rides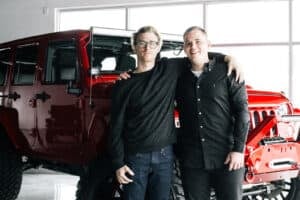 Ultimate Rides consists of two brothers who have been buying and selling custom vehicles for over ten years. Selling lifted trucks by day and writing these awesome reviews by night! They started their Ultimate Rides journey with a third brother Jake, who was a big part of building the business they have today. In 2016 Jake passed away and losing their brother was the hardest thing they ever had to deal with. Even though they had a tragic loss they plan to continue to set a new trend for the auto industry, keeping customers number one. Pushing the envelope on the lifted truck market, these guys love researching and learning about everything in the auto industry!
 — Nick and Alex Bulanda, Founders of Ultimate Rides