Truck Side Step Installation Near Me and More at Ultimate Rides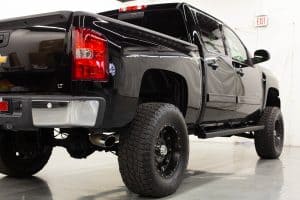 Find Truck Side Step Installation Near Me at

Ultimate Rides
A good mechanic can be notoriously hard to find. Even more difficult is finding a team proficient at installing custom mods to vehicles. Here at Ultimate Rides, you'll find that and much more. We're the place to go for truck side step installation near me, along with a huge variety of vehicles and custom modifications. On top of that, we offer repairs, maintenance and detailing for your vehicle in our service center. If you reside in the greater Chicago area, Ultimate Rides is where you want to bring your vehicle, or find your next truck.
To learn more about what we have to offer, take a look at this guide that we've put together. In it, you'll find details on our service center, such as the many ways we can customize your truck. Additionally, you'll hear about the custom vehicles in our inventory, the delivery service that makes our vehicles available to anyone, and our unique customer service philosophy. By the time we're through, we hope that you'll want to come check out Ultimate Rides.
Everything You Need Awaits in the

Lift Center
One of the things that helps distinguish Ultimate Rides from your everyday auto dealer is our lift center. We finished construction on it back in 2017, and that means it's equipped with the latest and best equipment and technology out there today. However, that wouldn't matter if we didn't have an expert crew to staff it. Our team of ASE-certified professionals are ready to tackle any kind of job we have for them. Most of the time, they're busy customizing vehicles. Take a look at our inventory to see the kinds of trucks we have to offer. Many of them feature custom lift kits, LED headlights, custom interiors, and running boards.
Whenever anyone buys a vehicle from us, they'll always be able to send it over to our lift center before they pick it up. There we can outfit the ride with whatever upgrades you want. When we're through, you can decide whether you want to pay off the cost of these services now, or finance them and pay it off along with the vehicle.
The Ultimate Rides Service Center is Open to the Public
Additionally, our service center is open to you. If you live around Chicago and are seeking truck side step installation near me, we're the place for you. Our rates are fair, our work is unparalleled, and you'll get your vehicle back as soon as possible. You can count on Ultimate Rides to get the job done right the first time.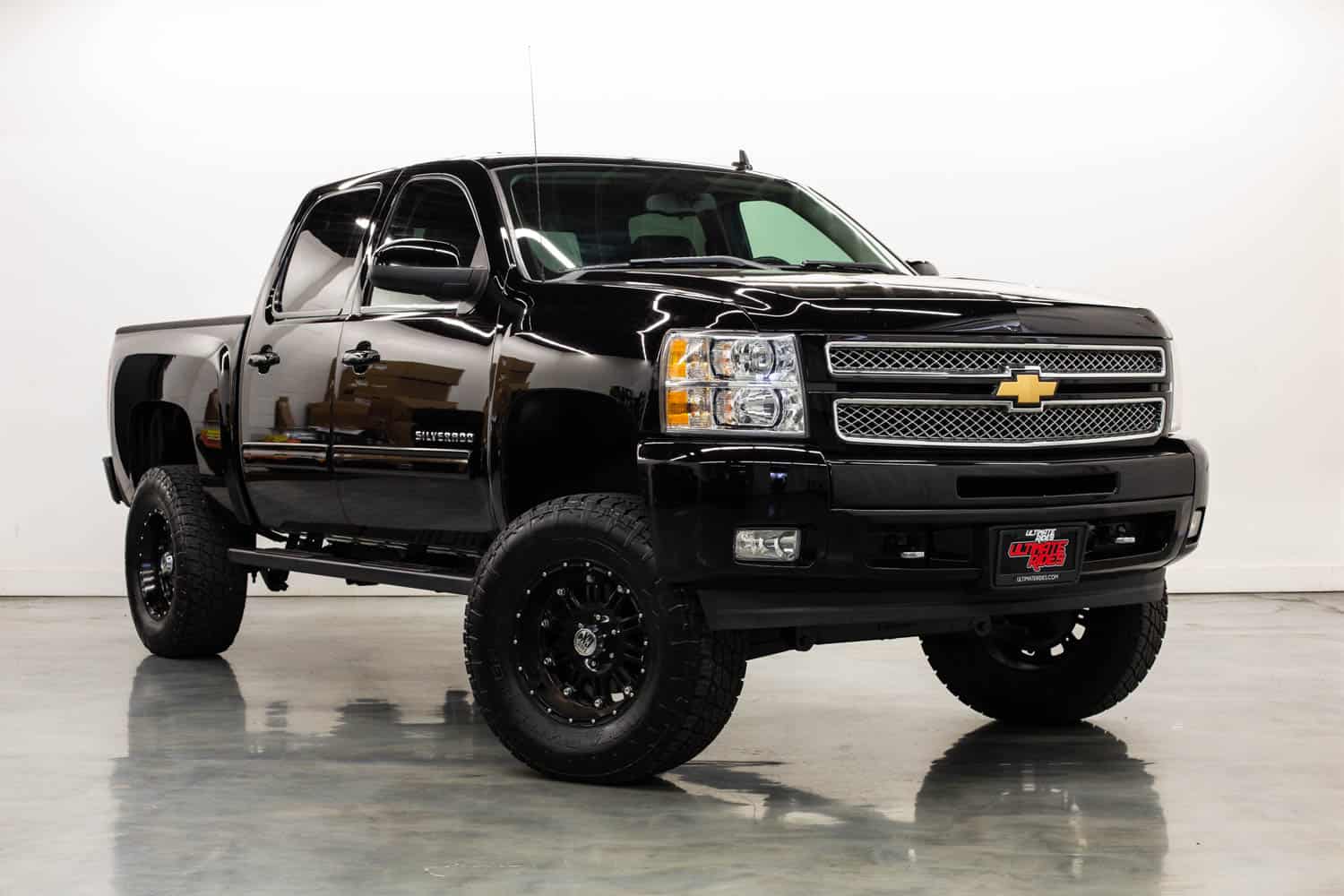 Ways to Customize Your

Pickup Truck
There's almost no limit to the level of customization we can offer for a truck. Whether you're buying one from us, or having us work on your current vehicle, there's a huge list of features you can pick out. It all depends on your budget and the look/performance you're going for. If you're here reading this list, you're likely looking for a set of running boards. However, that's just the tip of the iceberg.
The first thing we recommend to most people is looking at a suspension lift. This upgrade is becoming more and more popular every year, and it's long been a passion for us. With a suspension lift, you'll find a new look for your truck, in addition to some strong performance benefits. Perhaps best of all, lifting your truck will allow you to install a set of custom tires at a larger size. If you plan on taking your truck off-road, this is one of the best routes you can go.
There are also plenty of other cosmetic and performance upgrades for you to consider. One thing we might recommend is a performance chip for your engine. This modification will give you a greater degree of control over your truck, as well as increasing your horsepower. If that's not your style, might we suggest checking out a light bar or set of LED headlights? Feel free to give us a call to hear what other options are out there for you!
High-Quality Custom Trucks

On Sale Here
If you feel like the time is right for you to buy a truck, Ultimate Rides is an excellent place to look. Not only do we offer custom modifications, but the standard of quality for our vehicles is also sky high. As you probably already know, rust is a major issue for used vehicles. Here at Ultimate Rides, we go out of our way to provide rust-free trucks. Rust doesn't always mean a vehicle is in bad shape, but it is usually a pretty good indicator of proper maintenance. All of our vehicles undergo an inspection to make sure it meets our standards inside and out, and that's the truth.
You may be wondering how we're able to provide rust-free vehicles while being located in the Midwest. After all, the snowy conditions of this area are the perfect place for rust to form. It's not easy to find rust-free trucks and SUVs in this area, that much is true. That's why we send our buyers out to warmer areas of the United States to search for vehicles. They bring the best options they find back to our office and we get them ready to sell to you!
If you're tired of shopping around and finding the same crummy vehicles everywhere you go, Ultimate Rides will change your luck. Quality is the biggest factor for us, and without the right vehicles our custom offerings would mean nothing. Check us out to find your next truck!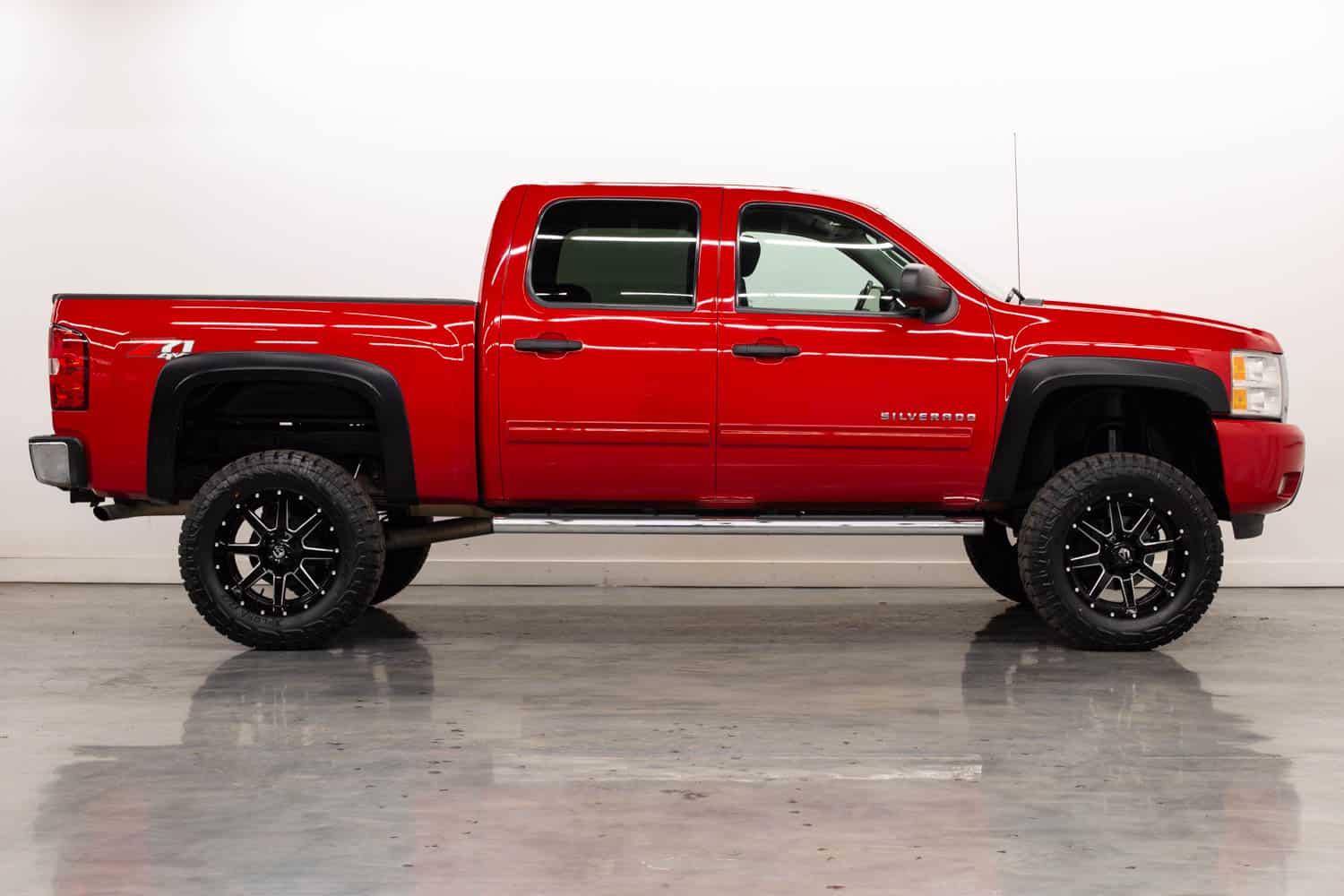 Auto Repair, Maintenance and Detailing from

Our Team
In addition to offering custom installation services, our service center is also ready to help with your repair and maintenance needs. We have the utmost confidence that our team is the best there is. If you've had negative experiences with mechanics in the past, you're certainly not alone. At Ultimate Rides, we aim to offer a better way of doing things. Our prices are fair and straightforward, and our team will treat your vehicle as if it was one of our own.
Whether you're having a minor issue that needs solving, or there is something major wrong with your truck, our team can help. We diagnose issues, repair already-known-about problems, and offer standard maintenance procedures. If it's an oil change or tune-up, we'll get it done. At the same time, we're also willing to tackle engine and transmission repairs.
Ultimate Rides also offers detailing services in addition to everything else. If you feel like it's about time for your vehicle to get a deep cleaning, we've got your back. It doesn't matter if its for a special occasion or you're just feeling ready for a change, our team is here.
A Reliable Customer Service

Experience
Over the years, we've heard so many stories about bad experiences customers have had with other auto dealers. At Ultimate Rides, we're a family business, and that still means something to us. We work hard to counter all those bad stories you hear with positive ones of our own. Our customer service philosophy is to provide you with exactly the vehicle you want or dream of. We fully believe we can do that while still succeeding as a business, and time has proven us correct. When you visit or call us, you can expect a different experience that you've had with other dealers. We won't try to push any unwanted vehicles or extras on you. Instead, we treat everyone with the respect they deserve.
On top of that, we'll go the extra mile to make sure you're happy. If you have an image in your head of your perfect vehicle, we want to help. On the other hand, if you need something as simple as truck side step installation near me, we're here for that too. Another way we'll help you out is by tracking down a specific vehicle for you. If there's a model you want but you're unable to find it, let us know. Our team of buyers can search for it until we track it down. As soon as we have it, we'll let you know and we can arrange a good time for you to pick it up (or have us ship it out).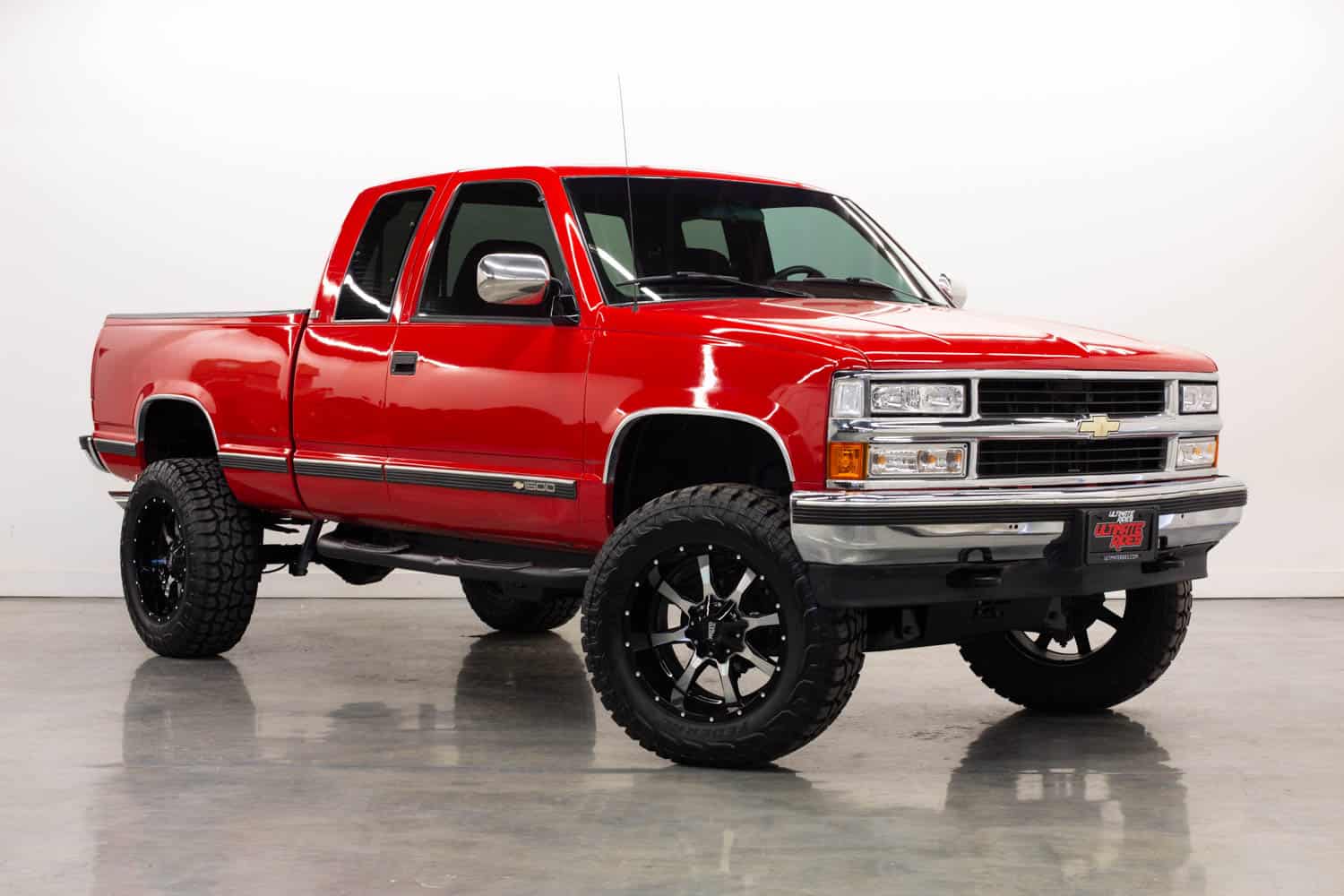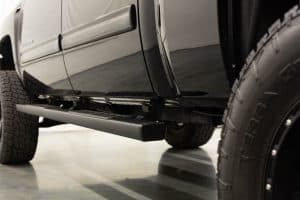 Order a Truck from Ultimate Rides for

Easy Delivery Anywhere
Before you go, we want to let you know that we can offer vehicle delivery for drivers from all over the country, and beyond. If you don't have access to a quality custom shop in your area, feel free to buy your next vehicle from us. We'll ship it out as quickly as possible, and you'll be able to customize it to your liking before we do.
Take a look at the inventory on our website to see what we currently have to offer. If there's something that catches your eye, give us a call. Someone from our team will be able to provide you with more photos of the vehicle, as well as answer any of your questions. If you decide you'd like to buy the vehicle, we'll take care of all your shipping and financing details right on the phone.
You'll still be able to customize the vehicle, and once again you can choose if you'd like to finance the cost of shipping or handle it now. Either way, we'll start working on your vehicle as soon as possible and get it sent out to you! Customers from all over have taken advantage of our delivery to become owner of custom vehicles that they love. Get in touch with us to find out more!
Final

Thoughts
Now that you know a little bit more about Ultimate Rides, are you feeling ready to bring your vehicle in to us? Maybe instead you've decided it's time to buy your next custom pickup truck! Whatever you want to do, we can assist you. We offer truck side step installation near me, along with a huge range of other services. If you've got any questions for us, feel free to ask. You can reach us over the phone today at 815-634-3900. If you're ready to come by our office, you can find us today at 38 W. Division St., Coal City, IL 60416.
---
Two Brothers With a Dream

,

Building The Best Ultimate Rides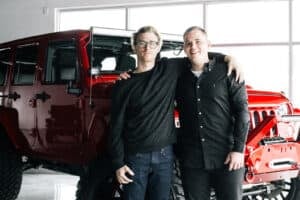 Ultimate Rides consists of two brothers who have been buying and selling custom vehicles for over ten years. Selling lifted trucks by day and writing these awesome reviews by night! They started their Ultimate Rides journey with a third brother Jake, who was a big part of building the business they have today. In 2016 Jake passed away and losing their brother was the hardest thing they ever had to deal with. Even though they had a tragic loss they plan to continue to set a new trend for the auto industry, keeping customers number one. Pushing the envelope on the lifted truck market, these guys love researching and learning about everything in the auto industry!
 — Nick and Alex Bulanda, Founders of Ultimate Rides