Jeep Wrangler 35 Inch Tires and Rims at Ultimate Rides
The Best Place to Find
Jeep Wrangler 35 Inch Tires and Rims for Sale
At Ultimate Rides, we're known for a lot of things, and one of our main specialties is lifting Jeep Wranglers. In addition to just lifting vehicles, we also sell and ship parts to customers from just about everywhere. If you or someone you know is capable of doing the heavy lifting that comes with installing lift kits, let us provide you with the required goods. We carry all the biggest name brands and the highest quality goods around. If you've been looking for Jeep Wrangler 35 inch tires and rims, you're in the right place.
If you give us a call, we'll be able to give you a full rundown of all the options and varieties we have available when it comes to Jeep Wrangle 35 inch tires and rims. We know how exciting it can be to work on your own vehicle, so we want to make buying the parts as simple and quick as possible for you. When you buy through us, you'll be able to rest easy knowing you've got the highest quality parts at great prices. We hold ourselves to a higher standard at Ultimate Rides, and we can't wait to show you how.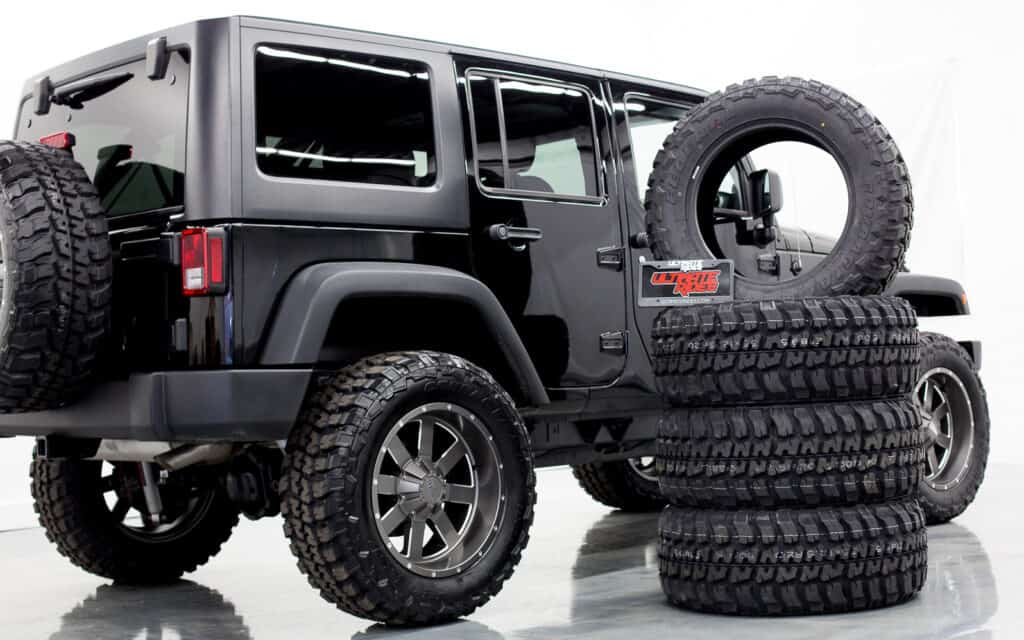 Need Work Done?
We Install Jeep Wrangler 35 Inch Tires and Rims
If you don't consider yourself a mechanic but you still want to drive around in a truly awesome lifted Jeep, you can visit us at Ultimate Rides to make your dreams come to life. We know not everybody can install their own modifications to their vehicle, which is why we offer that service to our customers. In addition to the regular repairs and maintenance we do in our service center, we also specialize is building and modifying vehicles. Though many know us as a specialty auto dealer, our true passion lies in working on our vehicles. If you are currently driving around in a Jeep or some other kind of truck, you should think about all the options you have at your disposal to improve your ride.
It seems like every day more people are realizing how a lift kit can revolutionize their daily drive. As lifted tricks become more and more popular, it's clear to see that the craze is catching on. Right now you can take your vehicle in to Ultimate Rides and have it altered to become the truck or SUV of your dreams. Whether that means a couple of minor changes or a complete makeover, at Ultimate Rides we can make it a reality. After you get your beauty back and see the hidden potential it always had, you'll be glad you made the decision.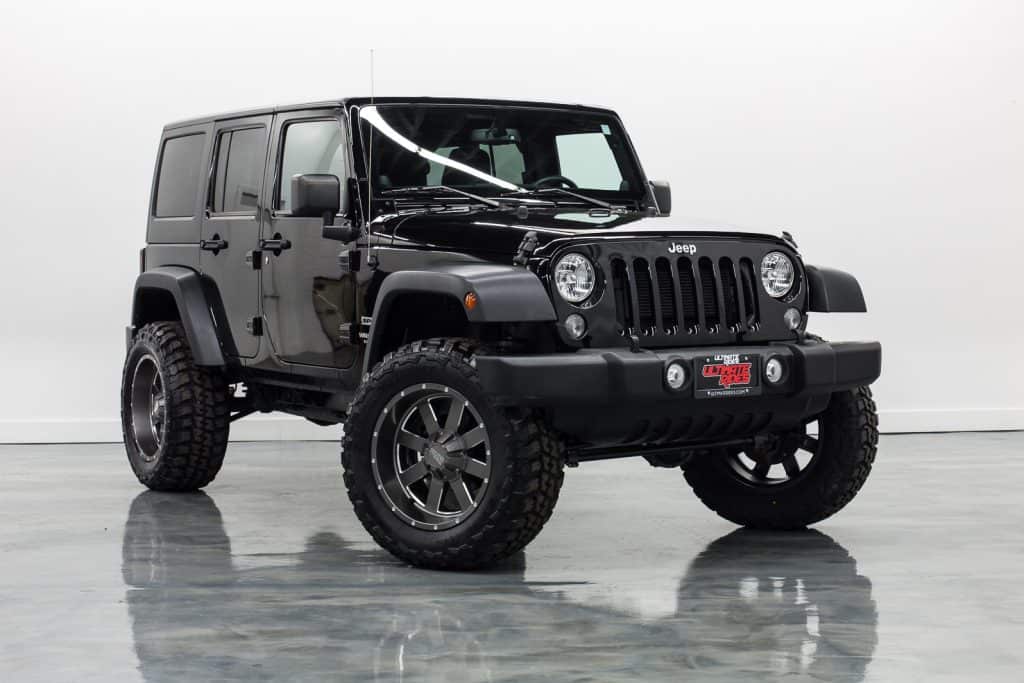 Ultimate Rides Offers
Unparalleled Customer Service
One of the core foundations of our business is that we treat our customers like family. This applies whether you're purchasing a vehicle from us, bringing your vehicle in for service, or ordering parts like Jeep Wrangler 35 inch tires and rims from us to be shipped. Ever since we started Ultimate Rides more than 10 years ago, we've been a business centered around serving our customer base. Used auto dealerships have developed a pretty nasty reputation over the years, and it definitely doesn't take a rocket scientist to figure out why. We think the best way to convince our customers we mean well is by showing them.
We give you a guarantee that all of our vehicles for sale are free of rust and still in fantastic shape. We are able to accomplish this by shopping for our vehicles in warmer parts of the country like the southwest and California. We also employ a highly trained team of ASE certified technicians who are ready to work on your vehicle at any time. With Ultimate Rides, we have you covered no matter what you're situation is. We even sell vehicles to folks who live around the world, and ship them to you with ease. Simply get in touch with us over the phone and we can explain the process, but we assure you it is simple and secure.

Find Exactly What You're Looking For
at Ultimate Rides
We are experts when it comes to vehicles, and we want to become your one-stop shop whenever you need parts, repairs or even a new vehicle. We've earned a lot of loyalty from our customers over the years, and it's because of the different ways that we do business. You don't have to keep your guard up the entire time you're dealing with us, though we definitely understand if that's the first inclination of most folks. It's our goal that you feel comfortable and confident when you shop at Ultimate Rides, because we hope for each of our customers to become returning customers. Our customers are the only thing we care more about than our vehicles here at Ultimate Rides!
If you think you might be ready to order some new Jeep Wrangler 35 inch tires and rims, or you plan on taking your vehicle in for some work and want to check out our inventory, feel free to give us a call anytime during office hours for more information. We're able and willing to answer any of your questions and provide you with photos, details and more about whatever you need. You can get in touch with us over the phone by calling 815-634-3900. You can also come in and see us in person any time you're free. We are located at 38 W. Division St. Coal City, IL 60416. We can't wait to work with you, so don't hesitate to stop by!