Old Jeep Cherokee Models (History & Guide)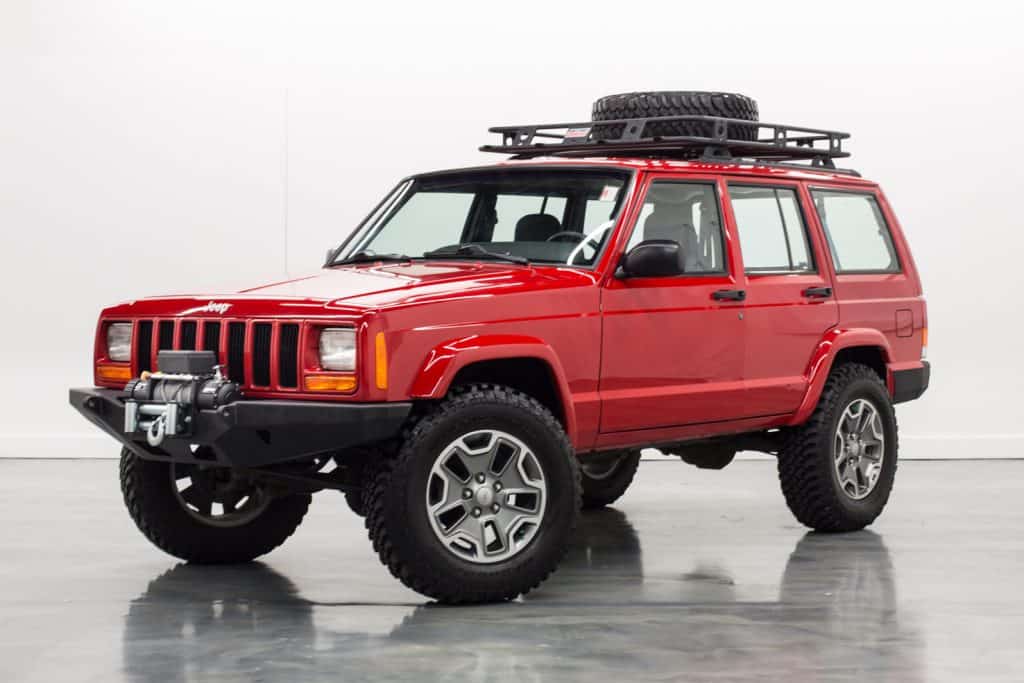 Everything You Need to Know About

Old Jeep Cherokee Models
The Jeep Cherokee is up there as one of the most popular SUV models of all time. Though it would eventually become rebranded as the Jeep Liberty before reclaiming its original name, in our opinion the real gems lie in the past with the old Jeep Cherokee models. The first two generations of this vehicle were produced over a combined span of nearly 30 years, and you could find them all over America's roads, and still can to this day. Today we want to tell you a little bit about the history of the Cherokee, as well as why these vehicles proved so popular.
If you are currently looking for a lifted Jeep Cherokee for sale, we want to let you know that Ultimate Rides is the absolute best place to look. We have tons of custom Jeeps available in our inventory right now, including the Cherokee. In our opinion, when taken care of these vehicles can last a very long time, and many modern rides simply don't stack up when compared to the classic Cherokee, especially generation two. Let's begin by digging into the history and origins of the Cherokee.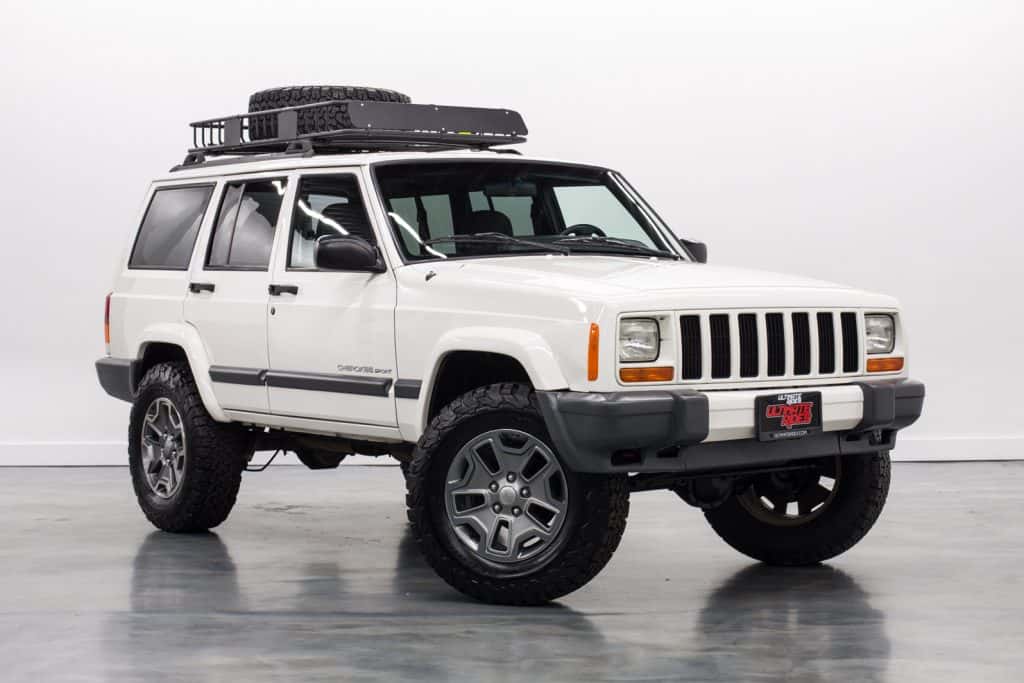 Generation One – Origins of Old

Jeep Cherokee

Models
The Cherokee has seen many iterations and designs over the years, but do you know how this legendary vehicle got its start? The Jeep Cherokee was originally an offshoot of the popular 4×4 station wagon (and by some accounts, the first-ever SUV), the Jeep Wagoneer. The first generation of the Cherokee was known as the SJ and began production in 1974. In many ways, it was merely a two-door version of the Wagoneer with a few stylistic changes, but it wasn't long before the Cherokee began to develop and come into its own, with Jeep introducing more and more trim levels over time.
These old Jeep Cherokee models don't much resemble the later generations, and there aren't many left still functioning today, but they are still quite the vehicle. The vehicle was designed to appeal to younger drivers compared to the family-oriented Wagoneer, but the appeal to young drivers doesn't hold up as well today. They bear more of a resemblance to station wagons as opposed to the Jeep Cherokee we've come to know and love, and that has its own benefits. This first generation also may pack quite a punch under the hood if equipped with the right engine.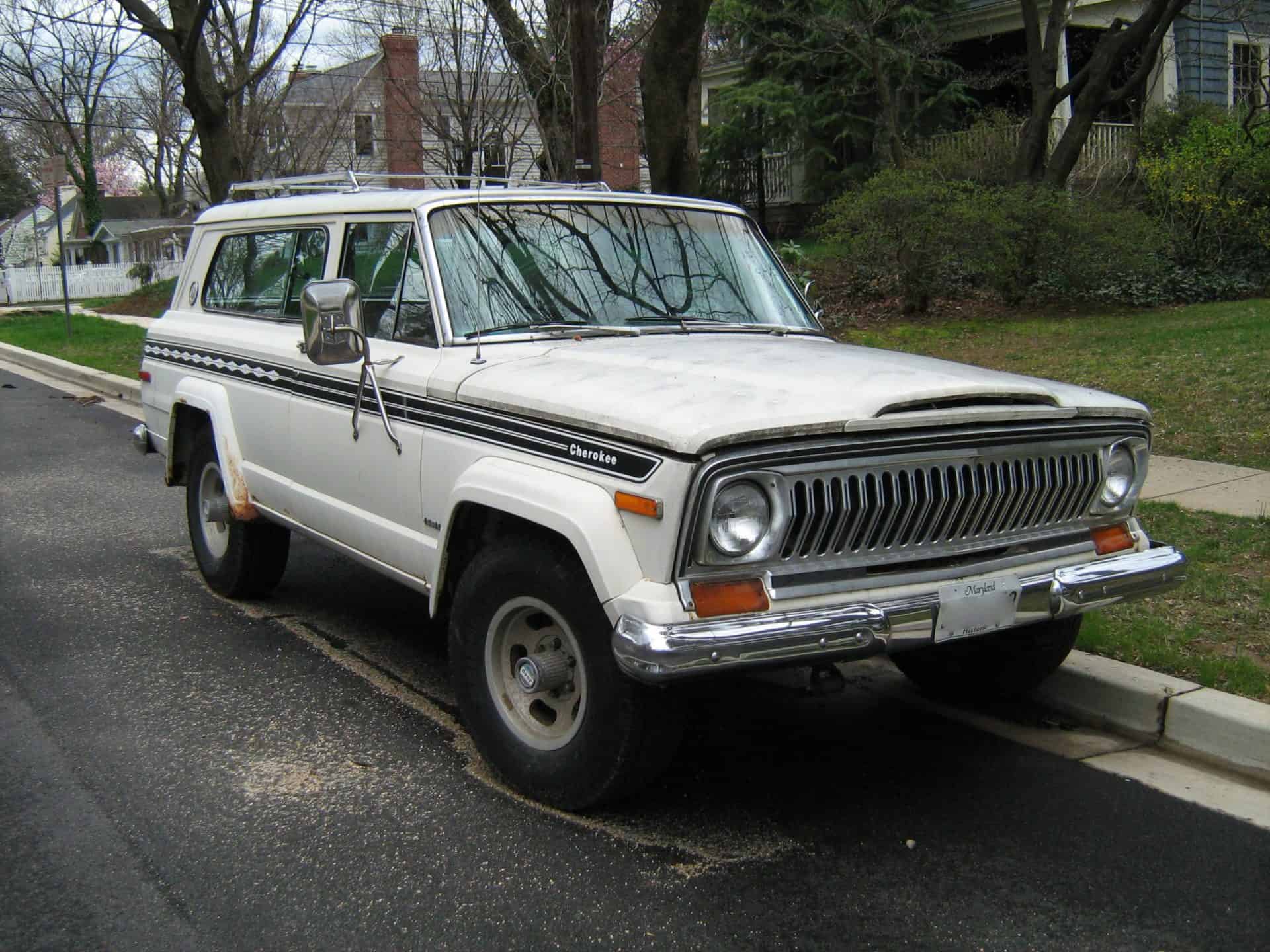 Generation One Cherokee SJ

Engine and Gearbox Details
With one of its engines being the powerful 401 AMC V8, the Cherokee managed to outperform all other vehicles in its class at the time of its introduction, though the engine stopped being produced in 1978. To this day, the first generation Cherokee ties with two other models for having the largest engine that has ever been available in a Jeep in the 401. Also available were the six-cylinder 4.2L AMC 258, a 5.9L V8 with a two-barrel carburetor, a four-barrel 360 engine and the much more rare Zeitgeist/Peugeot turbo diesel engine.
During these years, the vehicle came standard with a four-speed manual gearbox known as the T-18/T-18a. However, you could often find the vehicle equipped instead with the fondly remembered TH400 transmission made by General Motors. These old Jeep Cherokee models are some true gems if you can find them out in the wild in good shape, so collectors and enthusiasts should always keep their eyes peeled.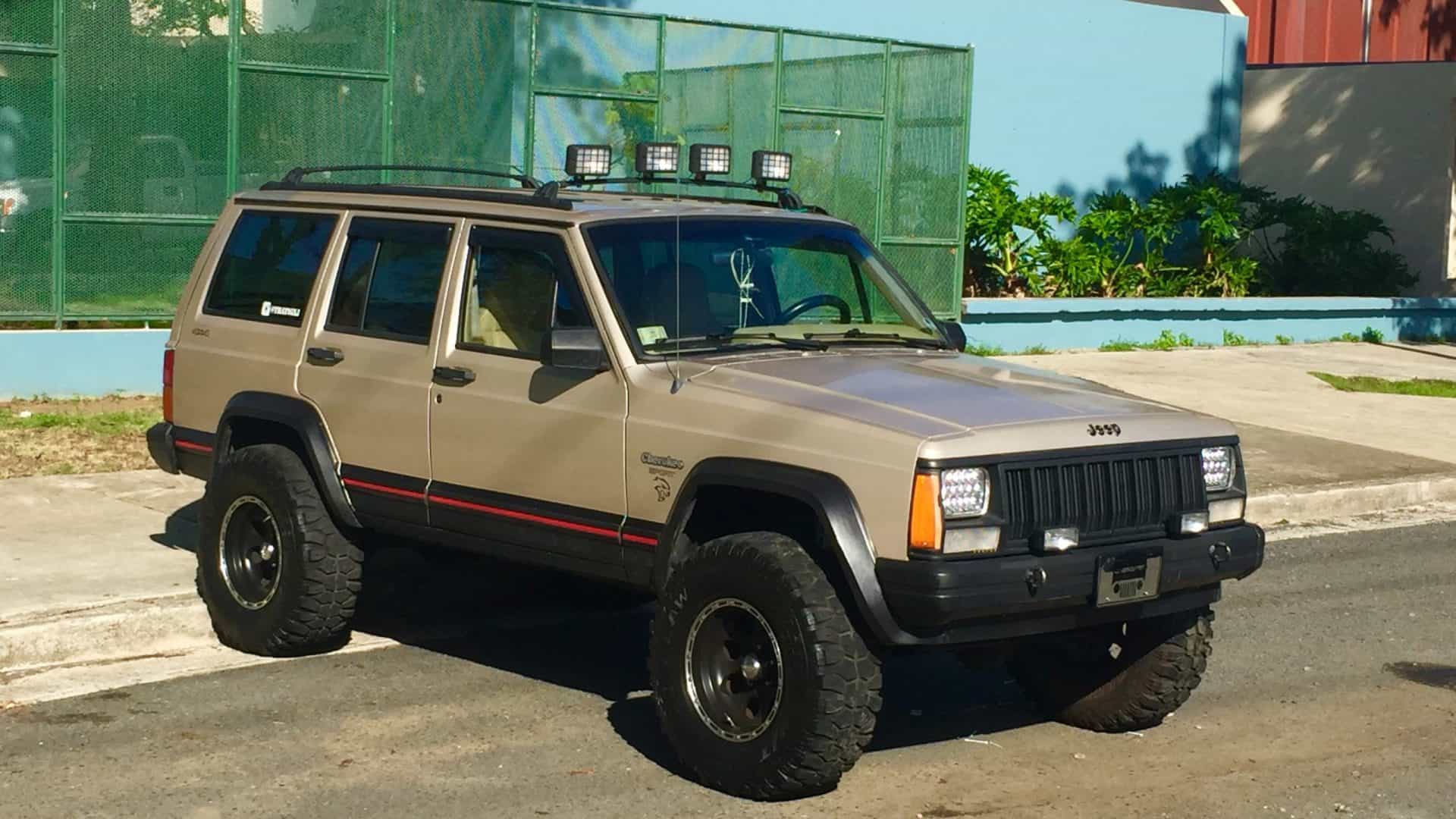 History of Generation Two – the

Jeep Cherokee XJ
In 1984, the Cherokee received a massive re-design, becoming the first compact SUV, and the first American off-road vehicle with a unibody design. It's safe to say that the modern mentality of what we think of as an SUV began with the Cherokee XJ. The vehicle remains very popular around the world to this very day, and only stopped being manufactured globally in 2014. These old Jeep Cherokee models were designed over a number of years by experts from different places around the world, bringing together some of the automotive industry's greatest minds to change 4×4 vehicles forever.
This new vehicle was vastly lighter and more streamlined, and over its lifespan offered both two-door and four-door options to drivers. Ironically during this period, the vehicle that the Cherokee spun off from in the Wagoneer got assigned as a new offshoot of the XJ, while the original Wagoneer continued as the Grand Wagoneer. Sounding familiar? The Cherokee would one day gets its own "grand" offshoot, but we'll get to that in time. The vehicle was proving so popular that Jeep even introduced a two-wheel drive version for the first time since the 60's.
In 1997, after 13 years of production, the Cherokee XJ received its first major interior and exterior update, but rather than create a new generation, Jeep saw fit to simply update what they had to the modern era. As the saying goes, if it ain't broke, don't fix it, and its popularity let Jeep know what they had certainly was not broke. That update helped ensure the second generation of the Cherokee would continue product for four more years in major markets, though it would have a longer lifespan in some areas of the globe. This is when the Grand Cherokee was introduced, as a larger and bulkier variant of the SUV we'd come to know and love.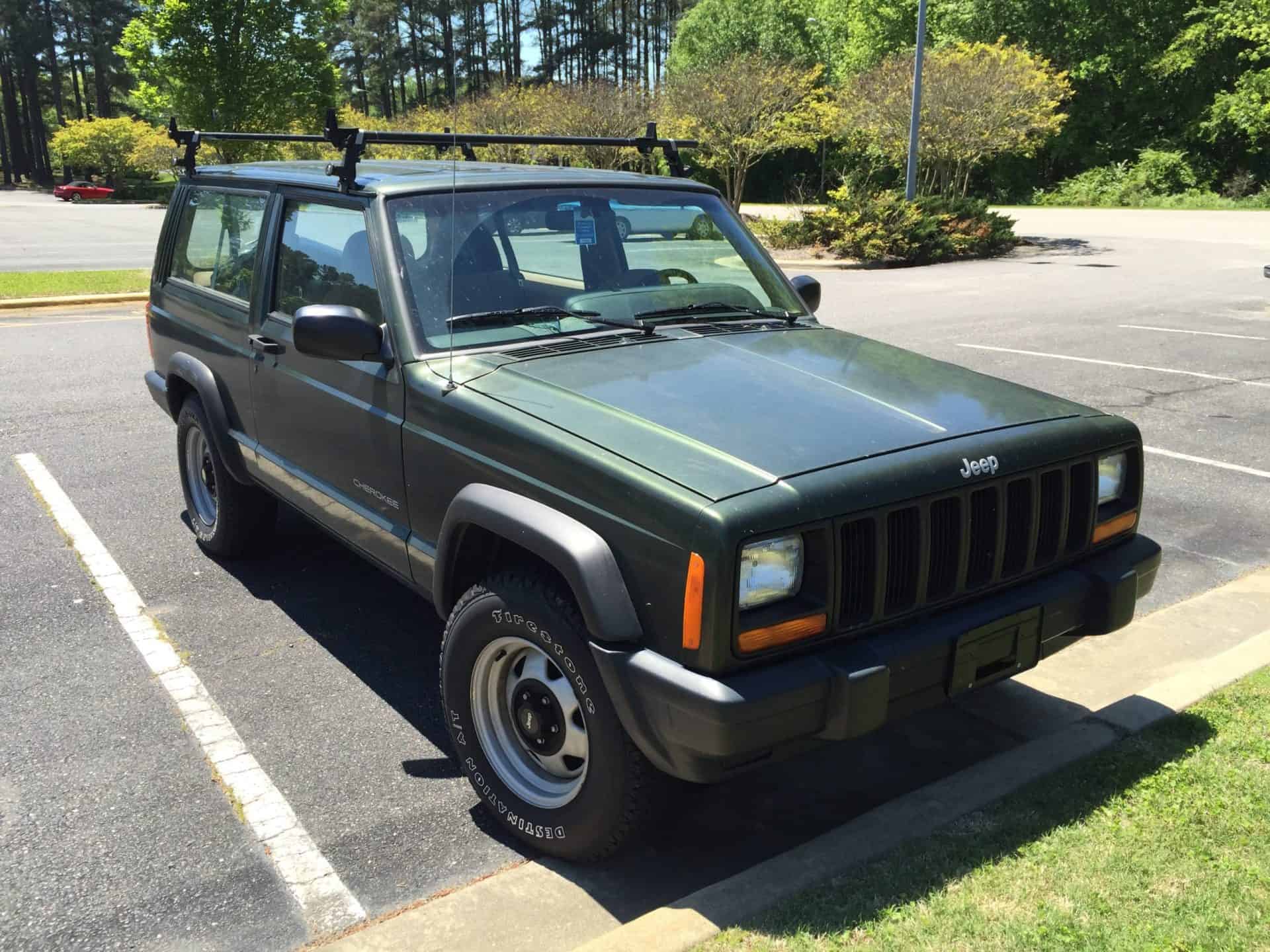 Generation Two

Engine and Transmission

Options
The Cherokee offered something special, that's for sure, but not every engine offering is one that we'd recommend. With models of the Cherokee manufactured between 1984 and 2001, you would have five different engine options available to you, with each engine and exact options available differing slightly depending on the model year. First, introduced in 1984 and available in different configurations until 2000, there was the 2.5L AMC 150 I4 engine, which offered between 105 and 130 horsepower over the years. This was a lackluster engine, but luckily there were better options in store for the future.
Also introduced in 1984 was the 2.8L V6, offering between 110 and 115 horsepower, along with the 2.1L TurboDiesel Douvrin J8S engine the following year, with its modest but deceptive 85 horsepower. Next up you can find the 4.0L AMC 242 I6 engine, one of our favorites, available from 1991 through 2001, capable of reaching between 173 and 190 horsepower. Lastly, the 2.5L TurboDiesel VM 425 was introduced in 1994, and had a maximum horsepower of 114. Inside this generation of Cherokee are the last engines designed and produced by AMC, which is just another reason to go find yourself a used model.
Over the second generation of the Cherokee, there were a number of both manual and automatic transmissions available. There were a wide variety of manual transmissions found on the vehicle over the years, from the Borg-Warner T-4 and T-5 to the New Venture Gear NV3550. As for automatic transmissions, there were only three: the three-speed Chrysler A904, the four-speed Aisin-Warner AW-4, and the once again three-speed Chrysler 30RH. Each transmission has its own unique quirks and benefits, but we certainly suggest going manual; the automatic transmissions on these old Jeep Cherokee models aren't what we'd recommend.
It's also worth diving in and discussing the front and rear suspension on the second generation Cherokee. It's clear that Jeep had increased off-road performance in mind when they designed and released their second generation. The 4×4 vehicle has excellent suspension across the board, with front Quadra-Link design and leaf spring rear suspension. You could find two front Dana 30 solid axles and a different assortment of rear Dana or Chrysler axles. Even factory standard, the Cherokee is ready to take off the road. All of this is without customizing your Jeep with features such as a lift kit.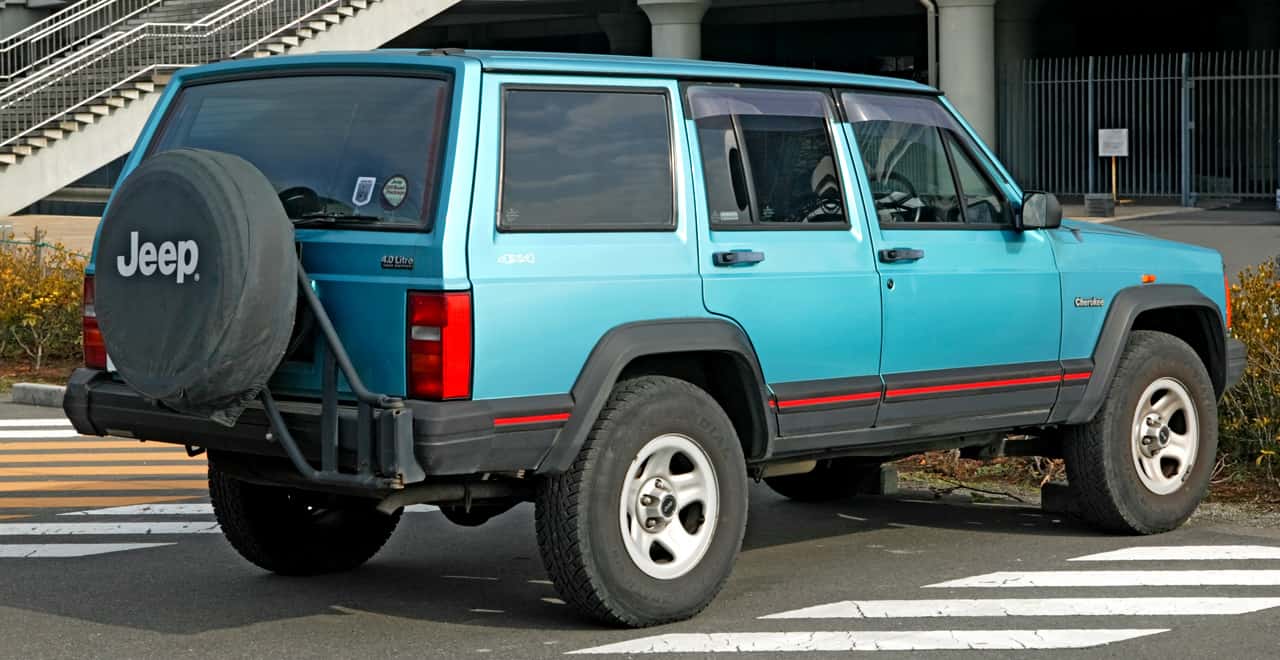 Jeep Cherokee in

Later Years
In 2001, Jeep introduced the next generation of the Cherokee, including a name change to become the Jeep Liberty. Along with changing its name, the vehicle transformed its interior and exterior design, and began adding more modern performance features such as rack-and-pinion steering and PowerTech engines. While eventually Jeep decided to change the name back to the Cherokee, things were never quite the same. In our opinion, the old Jeep Cherokee models are far superior.
This is mostly due to the fact that although modern vehicles offer plenty of new entertainment and safety features, as well as higher engine performance, with the Cherokee the differences don't match the price increases over the years. You can still find a used second generation Cherokee in excellent shape for a very reasonable price, and often the performance will be on par or even superior to some of the options you'll find today.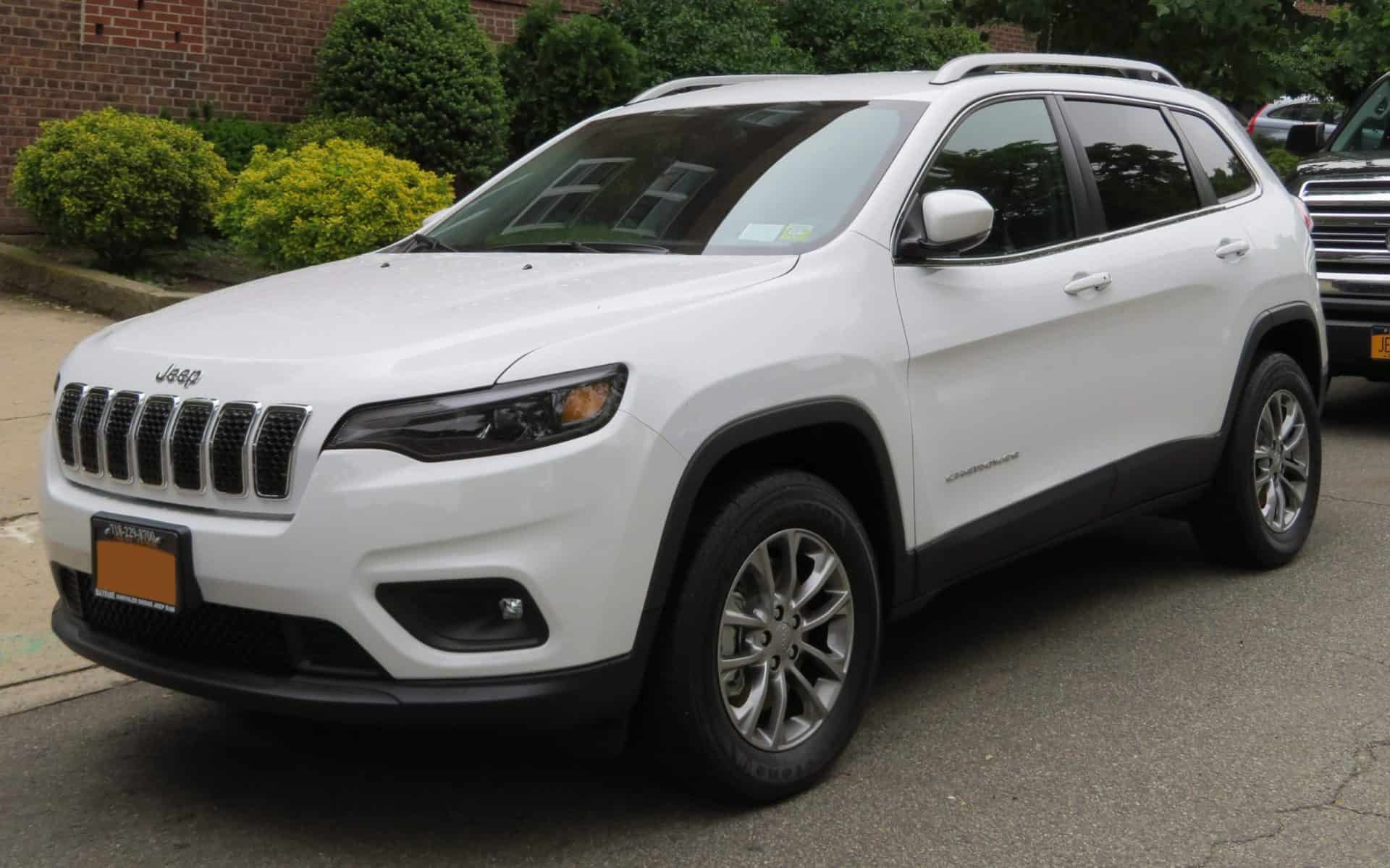 What Makes the

Jeep Cherokee

So Special?
The Cherokee was an historic vehicle, as it essentially ushered in a entire new era of sport utility vehicle. While the first generation is a great vehicle, the second generation is where Jeep really began to revolutionize the industry by implementing unibody construction, making the SUVs far lighter and easier to handle. Due to losing over 1,000 lbs. compared to the previous generation, the vehicle is also much more efficient when it comes to fuel, which is always a huge bonus for drivers.
Despite its lighter frame, the Cherokee was still able to manage surprisingly heavy-duty towing, bringing a whole new level of versatility to a vehicle this lightweight. It also popularized the concept of four-door SUVs, as nearly all of its contemporary competitors were only offering two-door models. The Cherokee succeeded in part by appealing to younger drivers through the promise of adventure, and more often than not they delivered. The second generation Cherokee is a great vehicle to take off the road, and that's exactly how it was designed.
If you shop around for used vehicles, you'll often see that compared to other SUVs of its era, the Cherokee is often priced higher. This is because the 4.0L AMC engine is simply unique and not easily available anywhere else. It's rugged, powerful, and it packs one hell of a punch. If you're interested in finding a second generation Jeep Cherokee of your own, we encourage you to come see us at Ultimate Rides, or just take a look at our website. Whether you live nearby, or want to order from us and have your vehicle shipped, we're very confident that we can help.
Ultimate Rides is located about one hour south of the great city of Chicago, at 38 W. Division St. Coal City, IL 60416. You can also reach our sales team by giving us a call at 815-634-3900. We have a huge inventory of custom SUVs available, including the Cherokee and more. In addition, we offer a full range of repair and maintenance services through our highly-acclaimed service center, along with a custom shop that's open to customers everywhere. Get in touch with us today to find out more details!